-Video plays after advertisement-
A besotted grandpa struggled to hide his emotion when causing his baby granddaughter to give him "big smiles" for the first time.
At his home north of Minneapolis, Minnesota, Mike Schintz, 45, welled up as three-month-old granddaughter Ivy beamed from ear to ear, smiling and giggling as her grandpa showed her affection.
The moment took place on January 28 and was recorded by Mike's wife, JoJo, who was hosting baby Ivy for a sleepover.
According to JoJo, as soon as Mike had taken Ivy out of her car seat and placed her on the counter to say "hello," the youngster immediately produced the biggest smiles they had ever seen from her.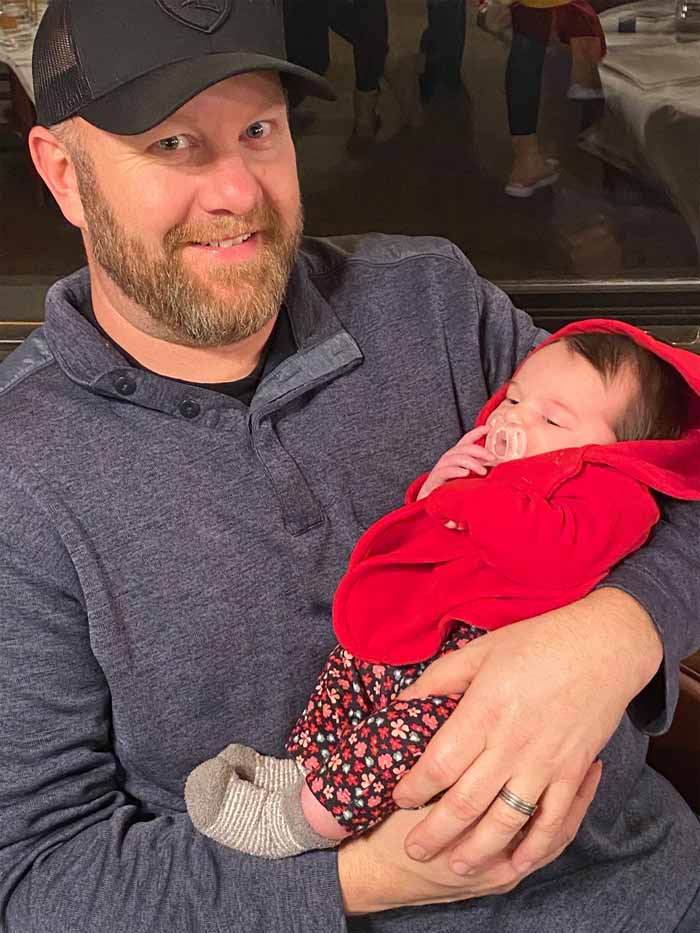 RELATED: Grandpa Cries When He Discovers Baby Is Named After Him
JoJo quickly grabbed her phone to record the moment, with Mike declaring "I have tears in my eyes" at the start of the footage.
This was the first time the grandparents had ever seen their granddaughter produce "big smiles," JoJo said, and as Mike chatted to his granddaughter, she continued to giggle with a big grin on her face.
With the permission of her son, Brad, and his partner, Shairadan, JoJo later shared the video on social media where the heartwarming moment quickly went viral.
She said: "We all had tears in our eyes and were filled with gratitude – Ivy loves daddy and grandpa's smiles the most.
"Family and friends reached out saying they can't stop watching the video because it brings them so much joy.
"The video received over a million views online, and the comments are absolutely uplifting, full of joy, love and positivity."
Story via T&T Creative Media