A stunned dad froze in shock when he opened the largest birthday gift from his family and out jumped his military daughter who had been away from home for more than six months.
When Lindsey Bone joined the United States Air Force, her family expected they would get to see her regularly.
But Lindsey's rise to a staff sergeant meant she and her father, Jim Pierce, had not seen each other for half a year before the surprise, as Lindsey had been based at Keesler Air Force Base in Mississippi.
Knowing she could return home to visit her family in Interlochen, Michigan, Lindsey liaised with her sister, Heather, planning a way to surprise her father on his 57th birthday.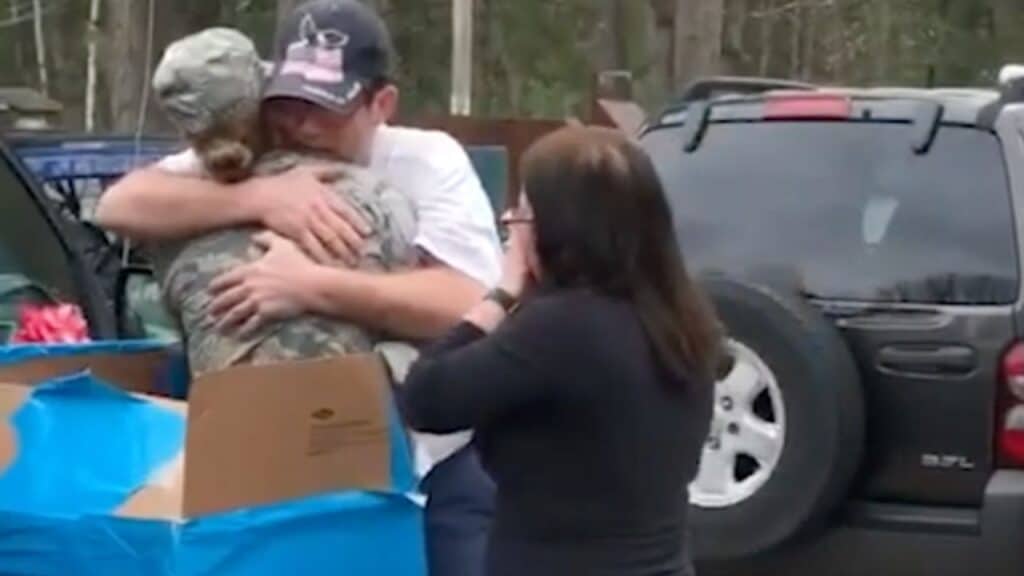 RELATED: Mom Left Frozen In Shock As Daughter Living Overseas Surprises Her From Inside Box After Being Apart For Nearly Two Years
Having gotten into the giant box, Lindsey was then made to wait for around 15 minutes, she said, all while wondering what her father's reaction would look like.
When the moment came, that response was tear-filled: after Lindsey had jumped out of the box, he father initially took a moment to recognize her, before crying happy tears.
The surprise itself took place on February 26, 2018, but Lindsey did not share the video on social media until the summer of 2022.
She said: "I felt loved and honored and that it was all worth it.
"My family is big on Facebook, and every year, when it comes back around, they all share and comment how much they love it and how they always cry."