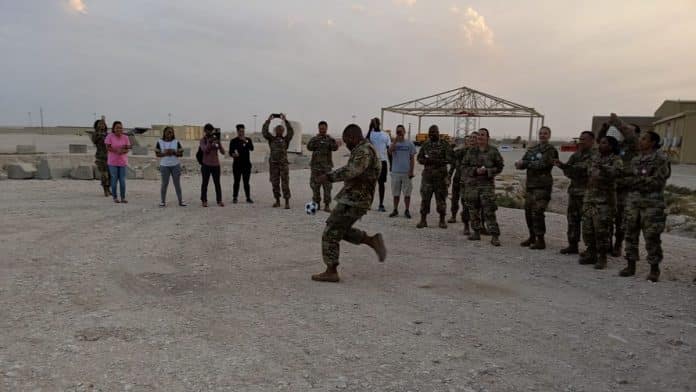 When Senior Airman Nicholson Pennant was deployed on a short-notice, six-month tour of the Middle East during his wife's second pregnancy, he was resigned to missing out on all the special family moments.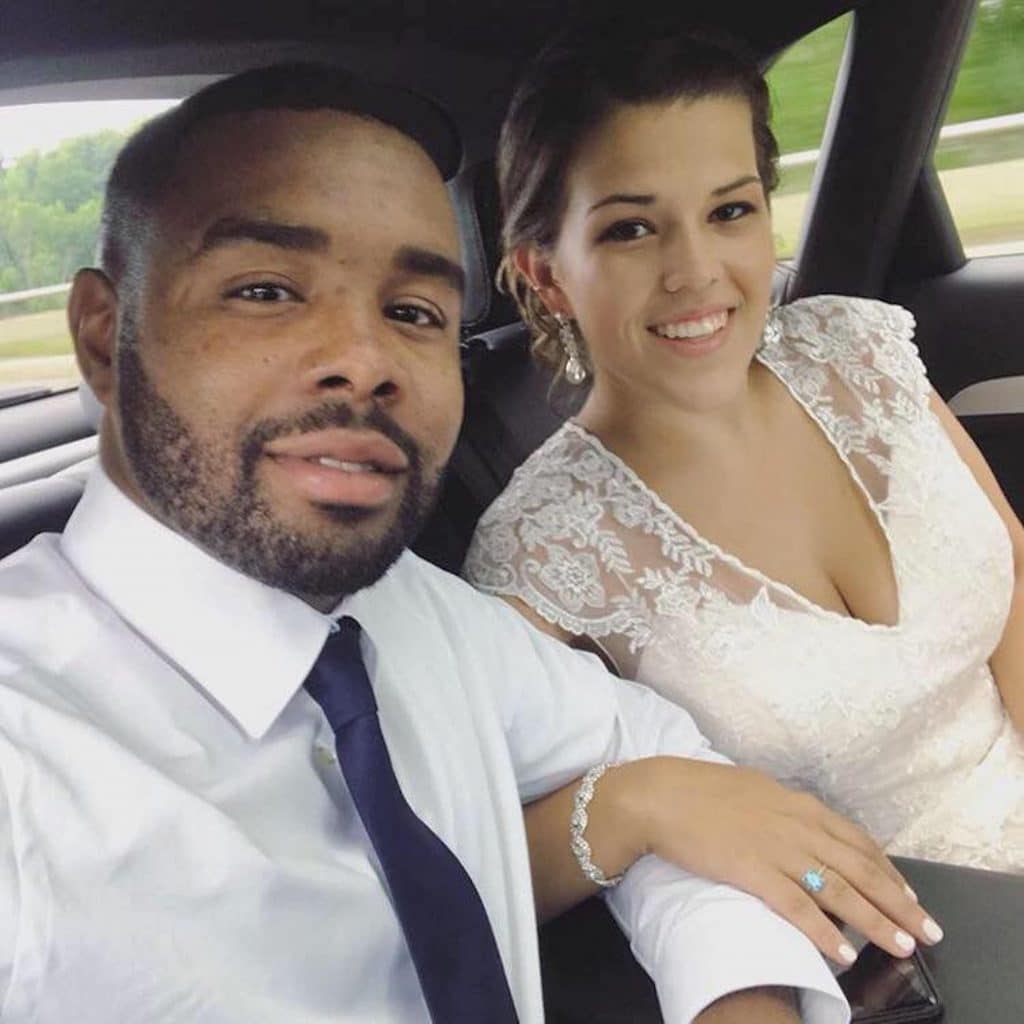 So after his wife Taylor discovered the gender of their baby during a routine ultrasound, she set about putting together a surprise gender reveal for him overseas.
Enlisting the help of his unit, she secretly sent a care package containing everything needed to stage a party – decorations, confetti, and games so Nicholson could discover the gender despite being thousands of miles from home
Inside a small soccer ball was powder in the color of the baby's gender – blue or pink.
RELATED: Thrill-seeking Father-To-Be Scared Of Heights Skydives For First Time To Reveal Gender Of Baby
Taylor said: "I found out the gender and then bought everything to put together the care package, so they could have a gender guessing game reveal party over there.
"He had his co-worker put together the ball with the blue powder so he would be completely surprised."
Video filmed from the downrange base, where Nicholson and his unit are providing medical assistance, shows his colleagues counting down from 10 as he holds the ball aloft.
And as they approach zero he boots it into the air sending the powder flying into the air.
Nicholson, who had hoped for a boy, but whose wife was hoping for a girl, was overjoyed pumping the air in delight as his friends cheer.
Speaking afterwards he said: "Being in the military for some time has prepared me to put the mission first when it comes to readiness, but with the short notice and the expecting news it has made this deployment very challenging and emotional.
"Emotional not only for myself, but for my family. My wife has been taking care of the household responsibilities while holding a full time job, caring for our three-year-old son, and our two dogs.
"So when it was time for the ultrasound appointment to reveal the gender, she couldn't help but try to plan something special for us, but especially for me since I was missing out on most of the pregnancy.
SEE MORE: Game Of Thrones Loving Dad Collapses During Dragon Egg Gender Reveal Upon Discovering He's Having Another Son
"But what better way than to celebrate it with a gender reveal party. My wife put together a care package and mailed it to me.

"From receiving the care package, which included items like buttons 'it's a girl' and 'it's a boy', pink and blue necklaces, to the Gender Pool board at work, to the kicking of the soccer ball which contained the color powder, it had been 3 long excruciating weeks waiting to find out.
"During the 10 second countdown, I was extremely nervous because my wish was to have another boy, but my wife's wish was to have a girl.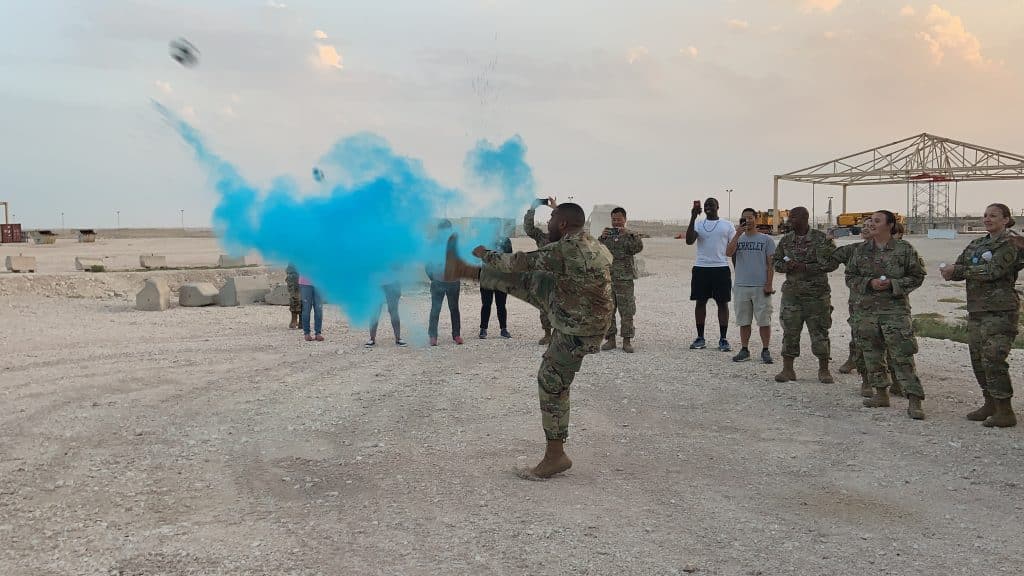 "Team Pink was indeed the popular choice among my colleagues. But once I kicked that soccer ball and it revealed blue powder, I was filled with happiness and joy."
Nicholson, who is in the United States Air Force Medical Field, added: "I have to say thank you to my co-workers and my leadership.
"But most importantly a special thank you to my wife, who has not complained at all, and instead has fully supported me in one of the times she needs me the most."
Nicholson is scheduled to return home to Charleston, South Carolina later this summer.
Story courtesy of T&T Creative Media