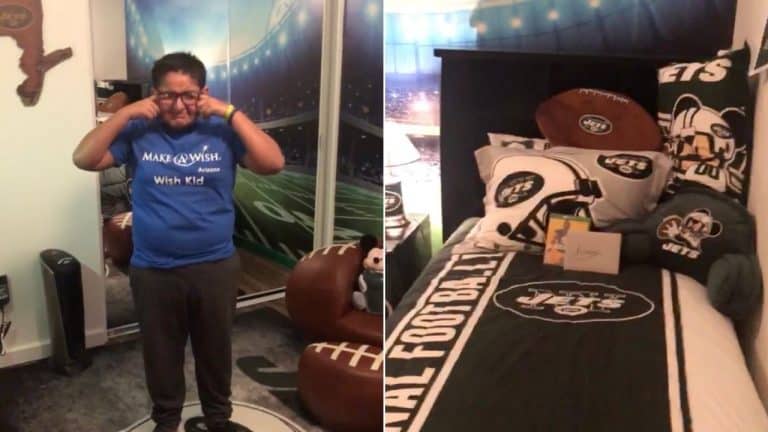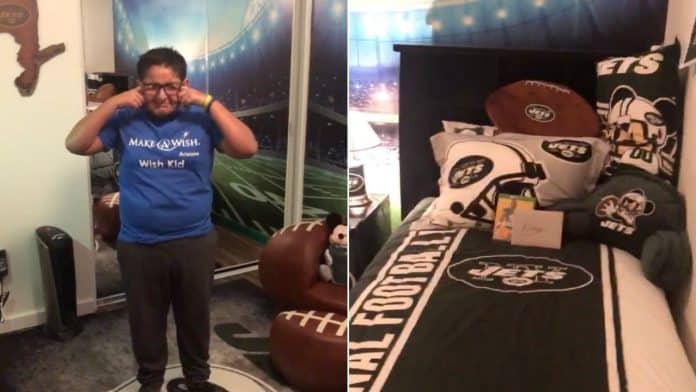 This is the heartwarming moment a boy suffering from cancer was brought to tears when he was presented with a surprise new bedroom.
Alizynn Flores, 11, could not hide his delight as he entered his new room after the transformation, looking around in awe at the memorabilia tied to his favorite sports team, the New York Jets, that adorned the walls.
Having walked into the middle of the room and initially stared at the Jets-themed walls, bed and decorations, Alizynn then broken down crying at the gesture.
READ MORE: Time-Lapse Documents New Parent's Hilarious Transition From 2 To 3
The youngster, from Chandler, Arizona, was diagnosed with Leukemia, despite there being no warning signs.
One day Alizynn woke up with a bad bloody nose, his mother Marisa said, and having spent time in the intensive care unit with back-to-back chemotherapy sessions, the youngster was then allowed to return home.
At home, Alizynn had a fear of going to sleep alone, and having spent two years sleeping on a living room recliner, Make-A-Wish Arizona stepped in to help the family.
The emotional moment was captured in January 2019, with Make-A-Wish posting the video to social media recently.
Marisa said: "His room has a big Jets mural on the wall, a big TV, its own refrigerator and lots more cool stuff.
"When it was all done, my son's reaction to his room was heartbreaking.
"There were lots of happy tears – he really loves his room, sleeps in it every night very comfortably, and he is still in Make-A-Wish."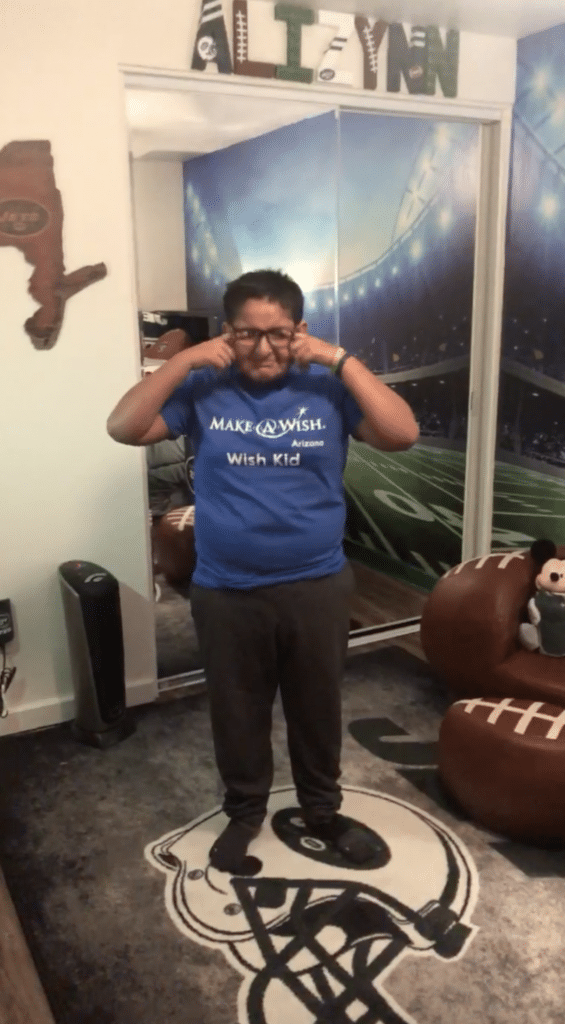 Story courtesy of T&T Creative Media