A son gave his mom's dog the ultimate honor ahead of his wedding by asking the beloved family pooch if he would be his ring bearer.
In the sweet video, Chasen Graley, 22, and his fiancee Alex, 25, presented Jace, an Alaskan Malamute, with a card and two bones, asking if he would act as their ring bearer, or "ring security".
As a way of accepting, the six-year-old dog gave a loving lick to Alex, sitting in his Columbus, Ohio, home, where lives with his owner Heather Braley, 50, Chasen's mom.
Jace has always shared a special bond with Chasen and Alex, as Alex studied in college with Chasen's older sister and spent many times with the Graley family before their relationship became official.
When Chasen then attended the same university as his sister and Alex, Jace would often pay them visits.
Following the ring bearer request, Jace played a big part in the preparations, too: he was at Alex's bridal show, had his own suit fitting, and also saw a young family member become his partner for the day.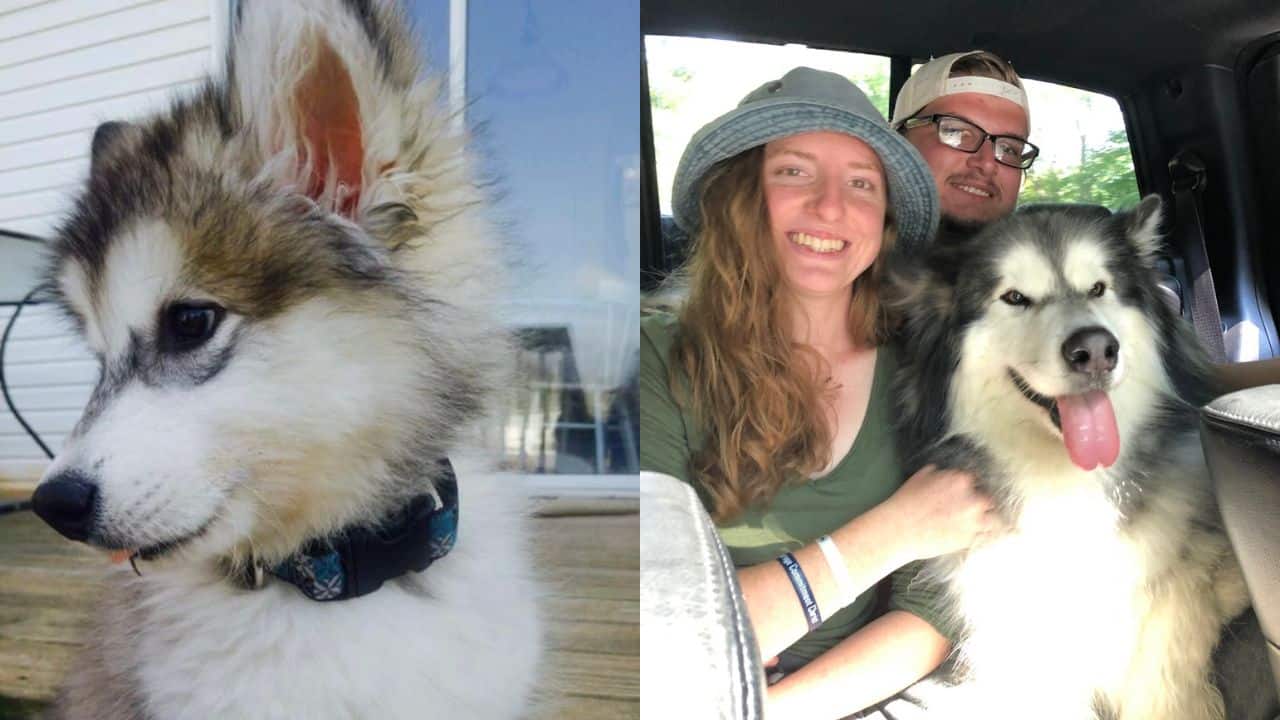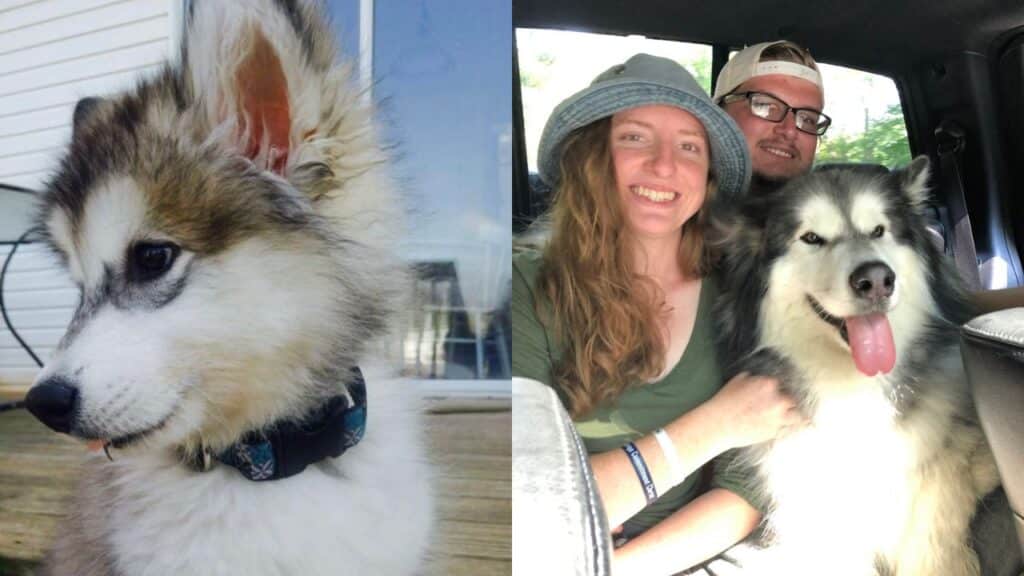 RELATED: Special Ed Teacher Invites Pupils To Walk Down Aisle With Her On Wedding Day
Chasen was inspired to ask Jace to be his ring bearer after Heather saw the idea on Pinterest, believing it wouldn't have been right not to have Jace involved in the big day.
Having Jace present would also be a more interactive experience for Heather's nephew, Michael, who has a rare condition called Smith-Magenis Syndrome, a developmental disorder.
Due to this condition, Micah finds it very difficult to interact with adults at times, Heather said – but Jace has been there as a loving companion for him who he can interact with.
At the wedding itself, which took place on February 18, Jace and Micah acted as joint ring bearers, with Heather capturing their duties on video.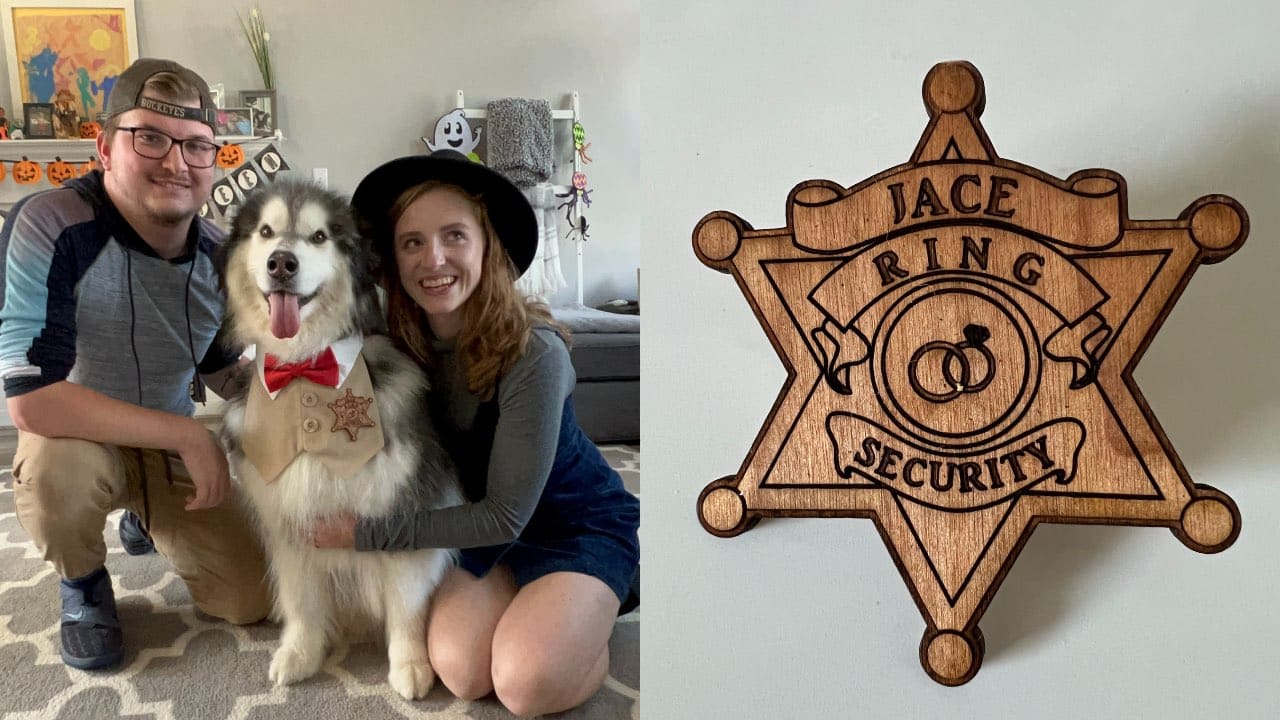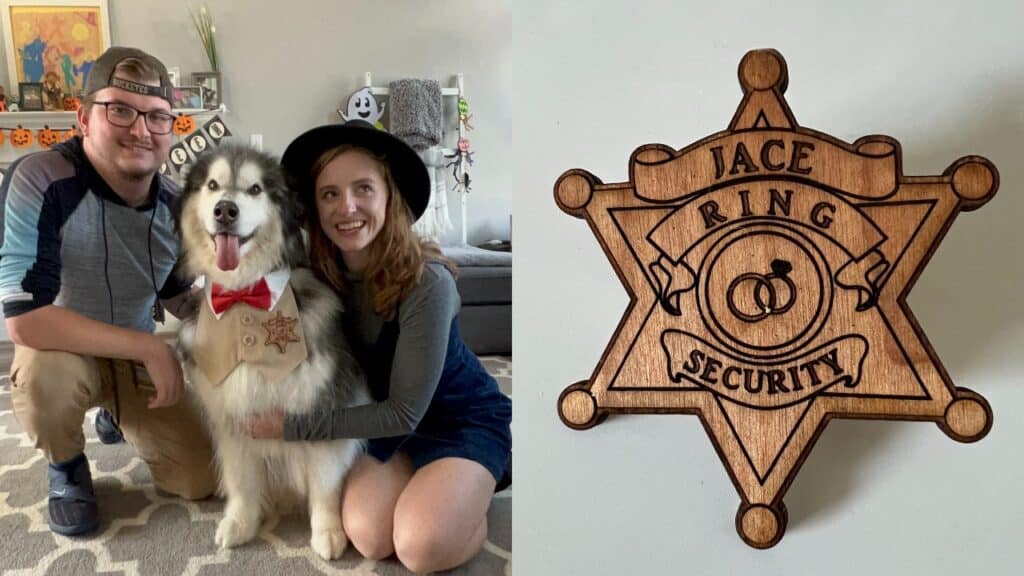 RELATED: Groom Surprises Bride With Dream Puppy During Bouquet Toss On Their Big Day
Jace wore a tux and bade that read "Ring Security," warming the hearts of all the guests.
Heather said: "It was the most precious moment to ever witness. Seeing Jace walk down that isle with confidence in his tux and ring security badge melted my heart.
"He had the biggest smile and of course that tongue was hanging out too.
"It made me cry tears of joy knowing my dog has such a positive impact on others.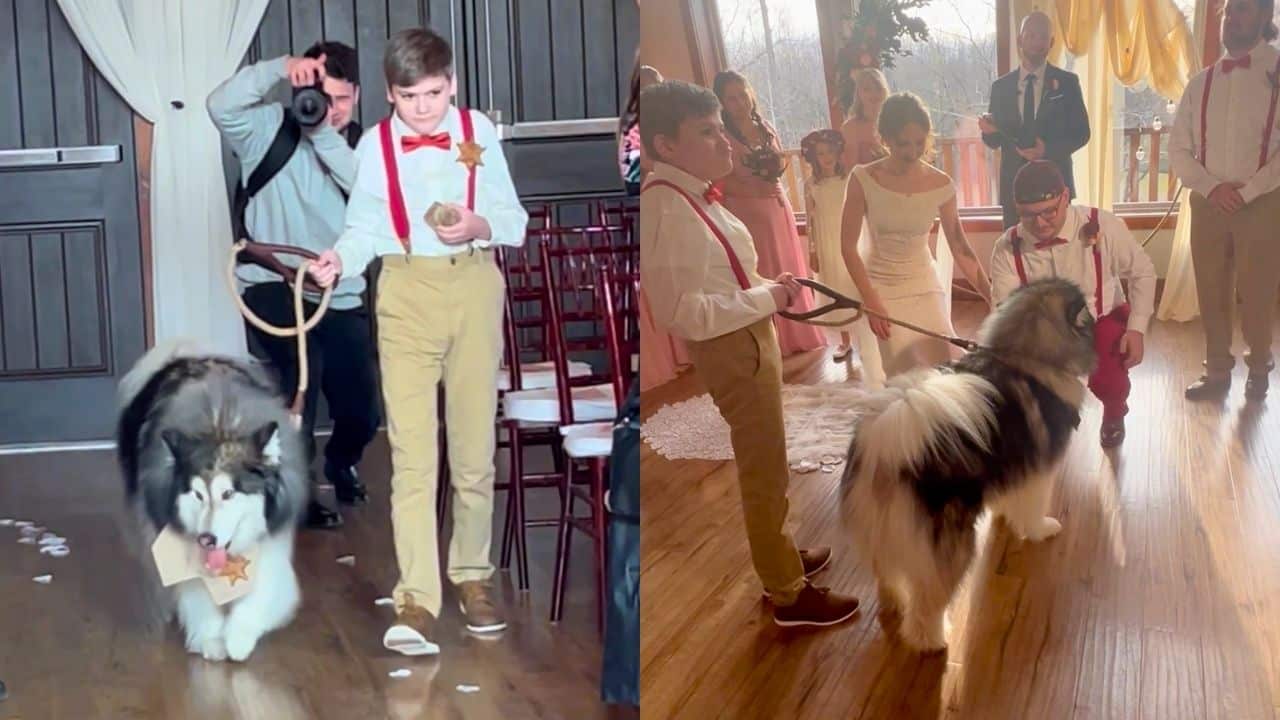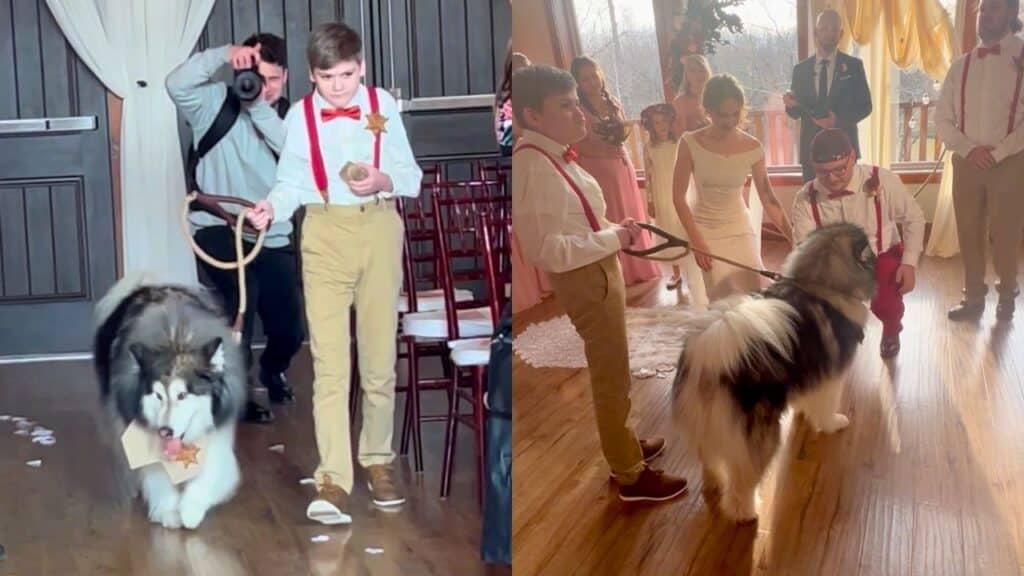 RELATED: Kid Leaves Everyone in Tears With Awesome Best Man Speech at Dad's Wedding
"I could tell he knew he had a very important job and he wasn't going to let his brother, Alex, or Micah down.
"I will never forget that moment. It will live forever in my heart.
"It just wouldn't have been the same if Jace wasn't there because he was there from the very start and played such a loving role in all of our lives."