A mom-to-be could not contain her excitement when she surprised her school sweetheart husband with a cake that revealed they are set to welcome a rainbow baby.
In the wholesome video, shot at her home in Fort Myers, Florida, Ashley Reynolds, 25, is bursting with excitement as she faces the camera and places the cake on her kitchen counter.
Then, after husband Tylan, 25, has entered the room with his eyes closed, Ashley removes his sunglasses and asks him to take a look at the sweet treat before him, which reads: "Congrats Dad!"
As soon as things clicked, Tylan let out a gasp of joy, as he and Ashley embrace and she shouted, "I'm pregnant!"
The moment marked the end of a difficult year for the couple, who saw Ashley fall pregnant in March 2022, only to lost their baby by miscarriage.
Then, on January 19, 2023, Ashley took a pregnancy test at home, after Tylan had headed out for work.
Having received a positive result, she excitedly headed out to try and source a cake nearby, which asked to be iced with a congratulatory message for the dad-to-be.
The couple's due date is October 3, 2023, when they are expecting a baby girl.
Ashley said: "After telling my husband about our rainbow baby, I couldn't have been happier.
"Seeing how happy and excited he was – it was such a special experience.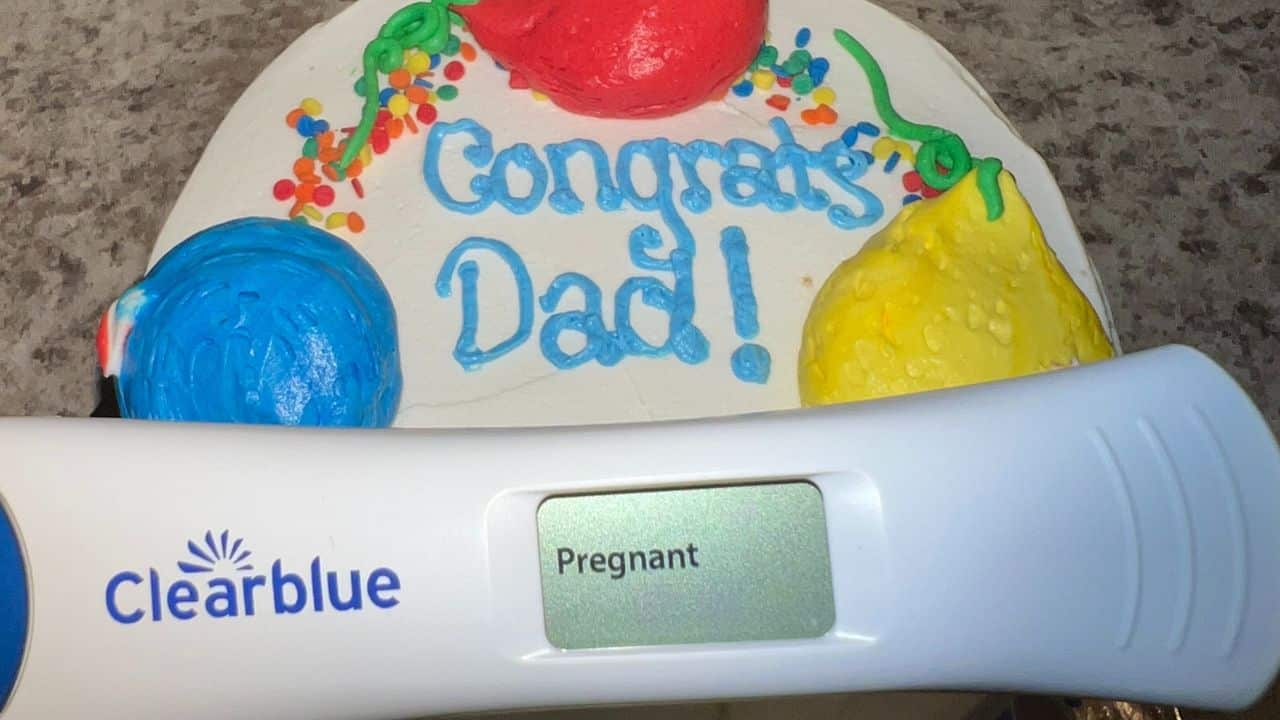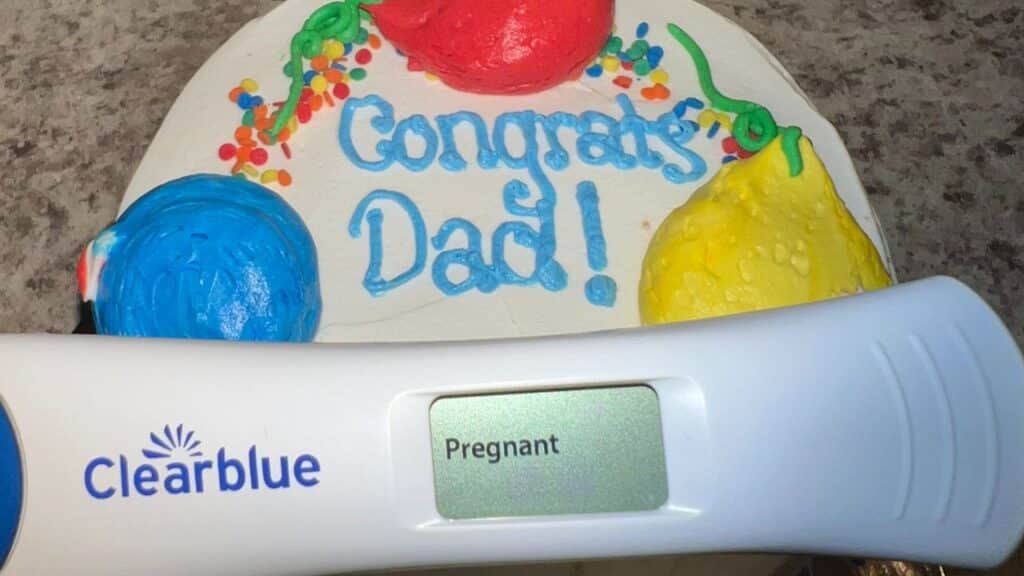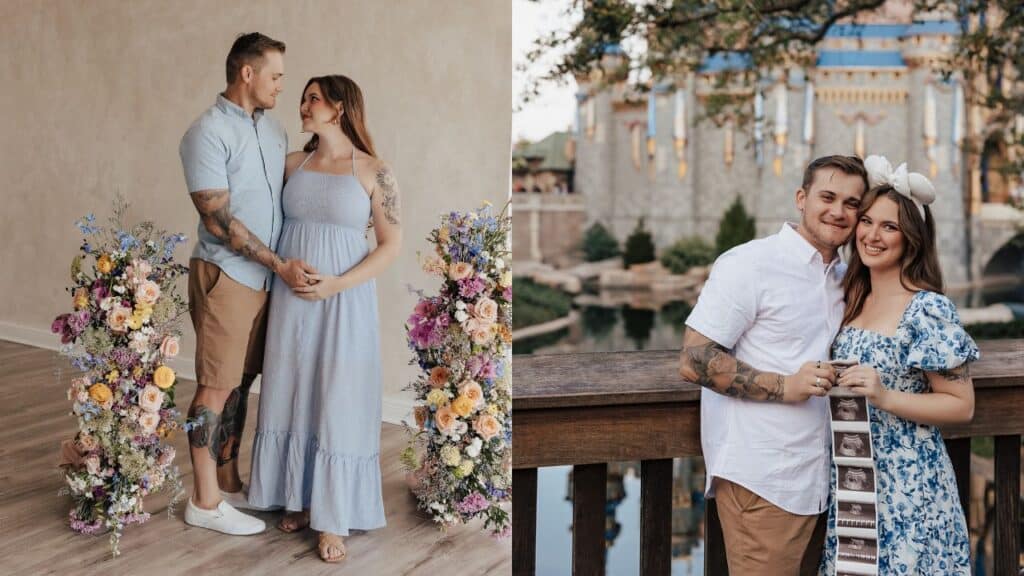 RELATED: Inspirational Mom-to-be Shares Powerful Videos Of Rainbow Baby Journey
"After all we had gone through in our journey, I knew he would be just as overjoyed as I am about our new baby.
"It was one of the best moments of my life.
"I hope that this story helps spread awareness to pregnancy loss.
"I hope it helps people understand that miscarriage is sadly a uncontrollable and very common occurrence, happening to up to 20 percent of pregnancies.
"I hope this story helps people see that there is also always hope after loss.
"Loss is such a terrible thing, but it's not the end. Having your own rainbow baby is not out of the question for the future.
"There is always hope for the future."