An inspirational mom-to-be has gone viral after sharing a powerful video series revealing her negative pregnancy tests on the way to receiving her emotional rainbow baby news.
Raeven Foster, 28, first found out she was pregnant in October 2020, only for her doctor, after two further ultrasounds, to inform Raeven that she was having an ectopic pregnancy.
The news devastated Raeven and husband Patrick, 30, and after three injections and a three-month wait so her HCG levels could return to 0, they began trying for a baby once more.
This time, however, she secretly recorded her reactions to regular pregnancy test results, which, time and time again, kept coming back negative.
READ MORE: Double Pregnancy Reveal Leaves Grandparents Gobsmacked
As Patrick serves in the military, and the family soon set to move from North Carolina to a new base in Hawaii, Raeven didn't want to stress her husband with added pressures in the interim.
But one day, after recording three unsuccessful attempts and having waited nearly six months, Raeven captured the moment she received her rainbow baby news on May 18.
Four days later, on Raeven and Patrick's fifth wedding anniversary, she decided to surprise her husband – a video that later became part of a journey she shared online.
She said: "I was completely in shock – I didn't even change out of my pajamas for the last clip as I was expecting another negative test.
"When I saw the second line, I was just in pure awe and disbelief, and immediately started thinking about how I wanted to share the news with my husband.
"I was so nervous recording my Patrick's reaction I knew he would be excited, but his reaction was better than I expected – he did hug and kiss me once I put my phone down from recording.
"Through these videos, I hope others see that they are not alone.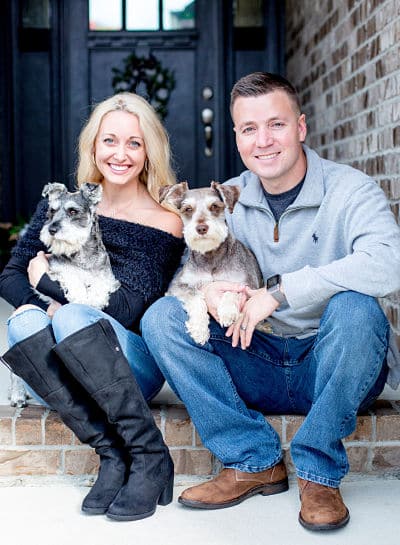 "I know after my ectopic pregnancy, I was depressed and blamed myself, so I hope people see that they are not to blame.
"These things happen, unfortunately, more often than people like to talk about. "I hope people now see that they have a community of others who have, or are, going through similar things where they don't feel alone."
Story via T&T Creative Media