A gym-mad dad has discovered a brilliant way to spend more time with his kids – by incorporating them into his home workouts.
Fitness fanatic Dustin Quinn, from Lafayette, Georgia, spent hours in the gym every day but after the birth of his second son in 2017 he chose to spend more time with his family.
Determined to stay in shape, Dustin decided to figure out a way to make his workouts fun for his sons Easton, 3, and baby Dallas as well, and ended up including them in various exercises.
He sits them on his back during pushups and holds them during squats – while the pair laugh uncontrollably as dad Dustin lifts them up and down.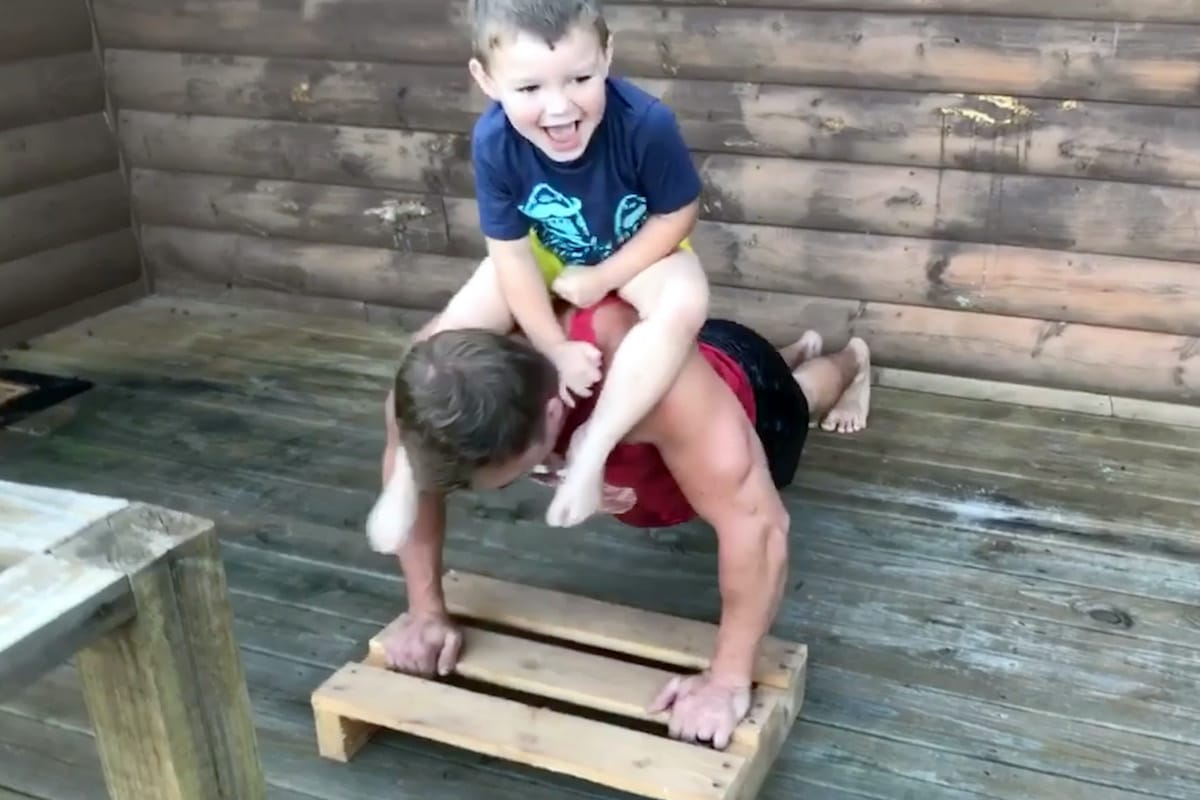 His wife Andrea films the workouts and makes sure the children are safe, before they post the videos to Dustin's YouTube page.
He said: "I started working out when I was in my teens – I have always spent hours of my time in the gym every day for many years.
"When my first son was born I decided being home was of course most important. In 2017, we had our second son so I decided to figure out a way to make my workouts fun for them as well.
"They think it's funny and they have a blast while my wife Andrea records and makes sure they are safe. I hope this leads them into a life of fitness and good health.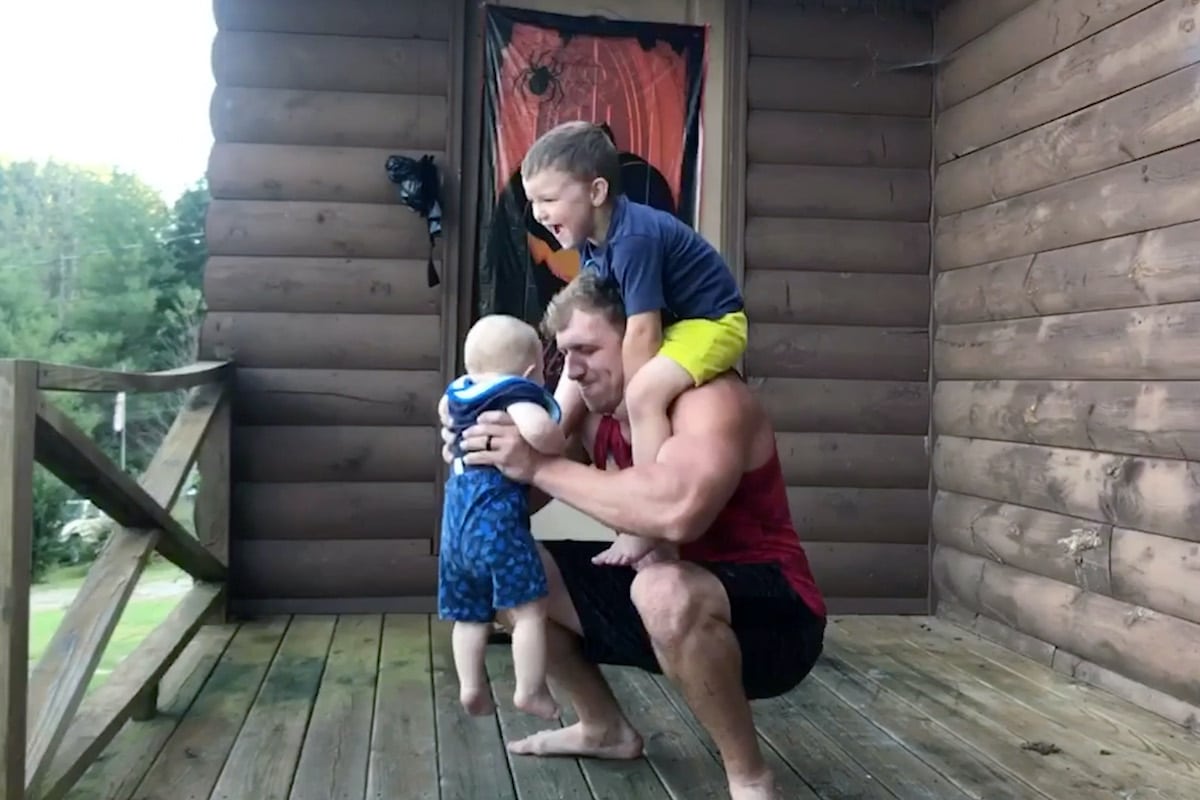 "I normally just do the basic workouts I would use a weighted bar with but I replace the weight with my kiddos – they seem to really enjoy it.
"I think everyone should work out. Even if they are overweight, in shape, or extremely fit working out can make a drastic change in life.
"I hope I motivate other dads and moms as well. I think kids really need to see their parents exercising so it will encourage them to do the same."
Story courtesy of T&T Creative Media