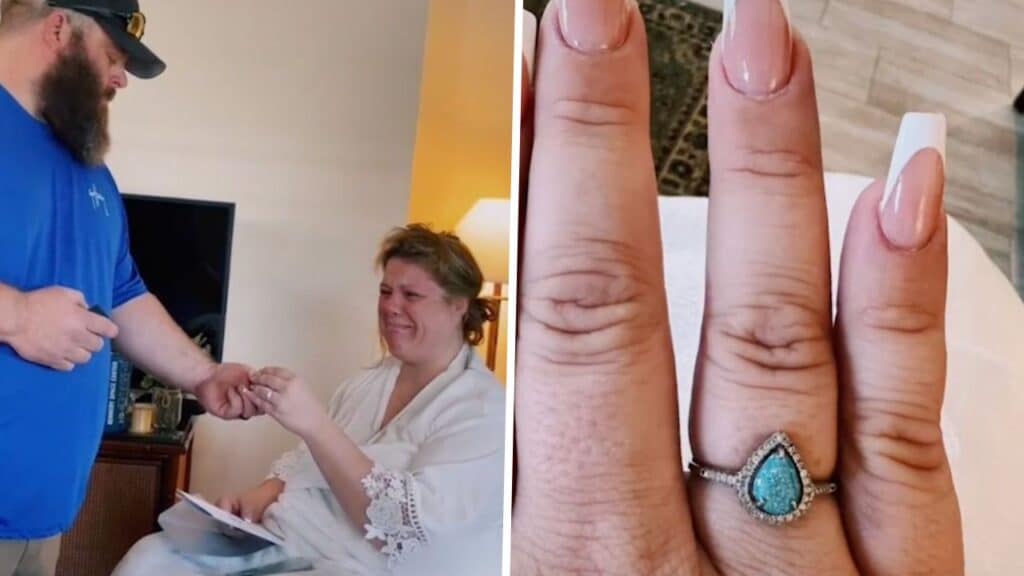 A bride who lost her father during the pandemic was surprised on her big day with a ring containing her father's ashes so he could be with her when walking down the aisle.
After Sara Thomas' dad passed away, she had to come to terms with not only the huge loss, but also that she would no longer have him walk her down the aisle at her wedding.
But her brother Kevin had other ideas, after discovering Tree Of Hope Creations, and was able to get Sara, from Florida, a ring containing their father's ashes.
On the morning of the wedding, Kevin surprised Sara with the ring, telling her: "Either way, he's walking you down the aisle…"
RELATED: Determined Dad Leaves Hospital Early To Surprise Daughter On Wedding Day And Walk Her Down Aisle
Bride Sara immediately burst into tears at the heartwarming gesture.
The gift meant that her father would be with her as she walked down the aisle on her big day, something she had always dreamed of.
Story via T&T Creative Media