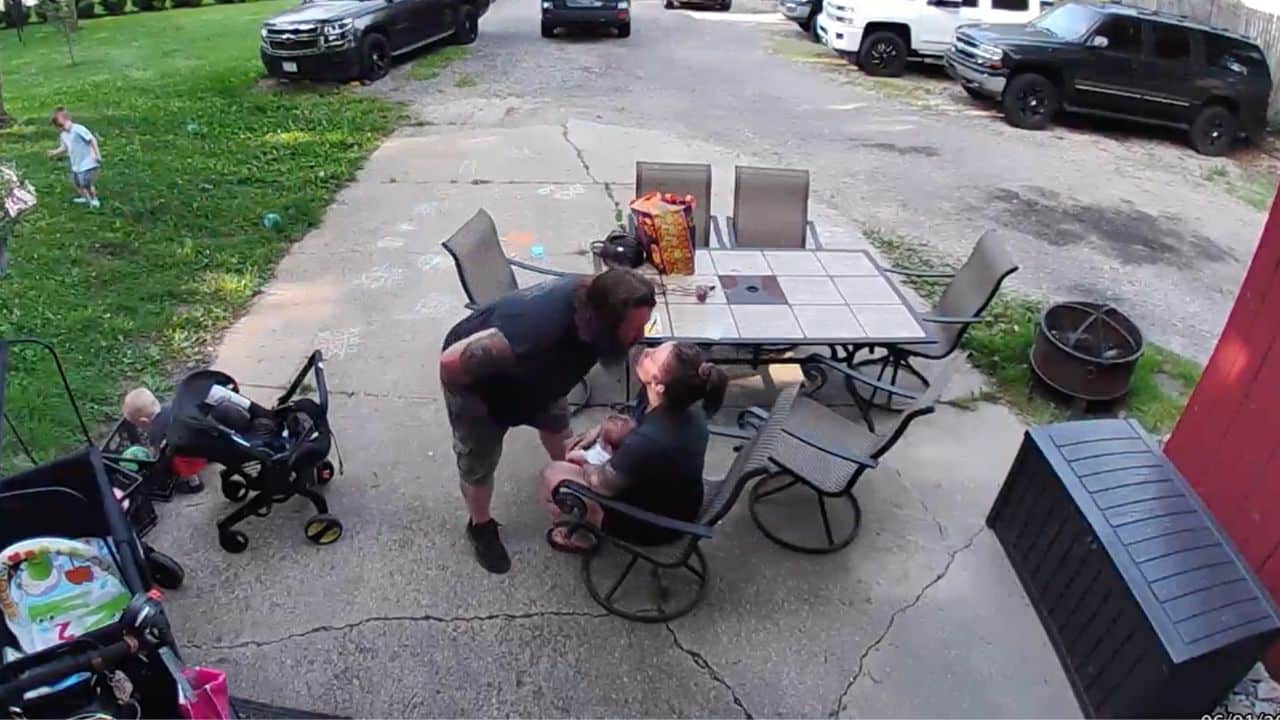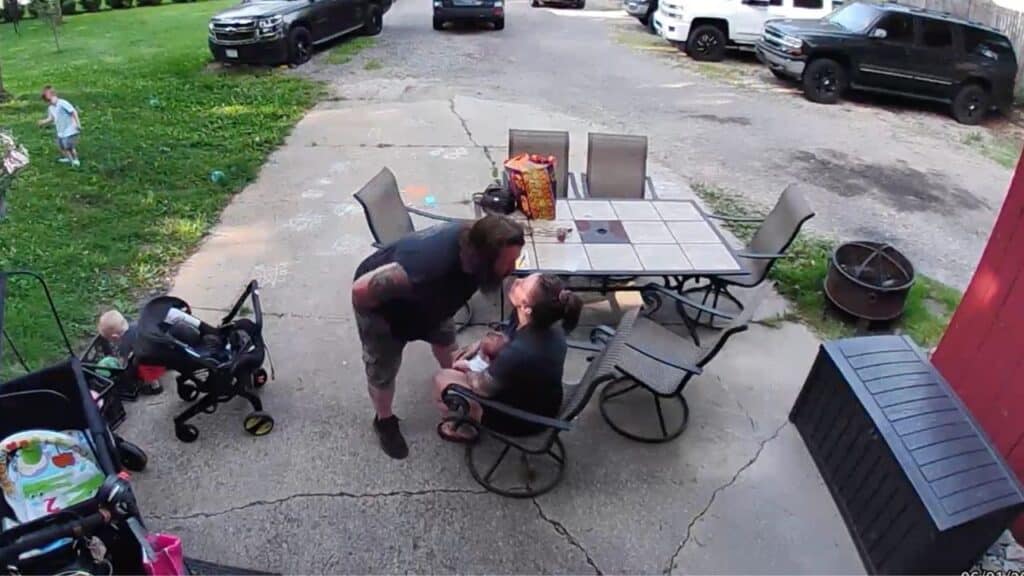 A couple has gone viral after the husband drives back home to give his wife a goodbye kiss after he realized he had forgotten while 10 minutes down the road.
Childhood sweethearts Gabe and Tracie Ely, from Springboro, Ohio, have known each other since kindergarten.
And Gabe always makes a point of giving his wife a loving kiss goodbye before he heads out the door for work each day.
But the viral moment came after it dawned on Gabe he had forgotten to fulfill his daily ritual and did a U-turn to drive home and give his wife the goodbye kiss.
RELATED: Mom And Son Who Used Teddy Bears To Replace Each Other While Separated For 500 Days Reunite
Though such a heartwarming moment would likely be just that – a sweet, unseen moment – Gabe and Tracie were fortunate it was captured on their doorbell camera.
In the uplifting video, 43-year-old Gabe's truck is seen pulling up outside his family's home, as Tracie, 42, nurses their baby and the other kids shout that their dad is home just minutes after leaving for work.
Gabe then walks down the driveway and simply says to his wife, "Goodbye kiss," after which he gave Tracie a peck on the lips.
Tracie then asked, "Is that it?", to which Gabe replied: "That's it. Love you. Bye."
The couple shared the moment on their social media and it blew up with more than 15 million views.
Gabe and Tracie have been best friends since kindergarten and were neighbors at the age of five, then, in high school, the couple dated, and at 25, Gabe convinced Tracie to take things a little more seriously.
Now, each day, Gabe gives Tracie a kiss goodbye and looking back through their other doorbell footage at a later date, the couple figured out what had happened.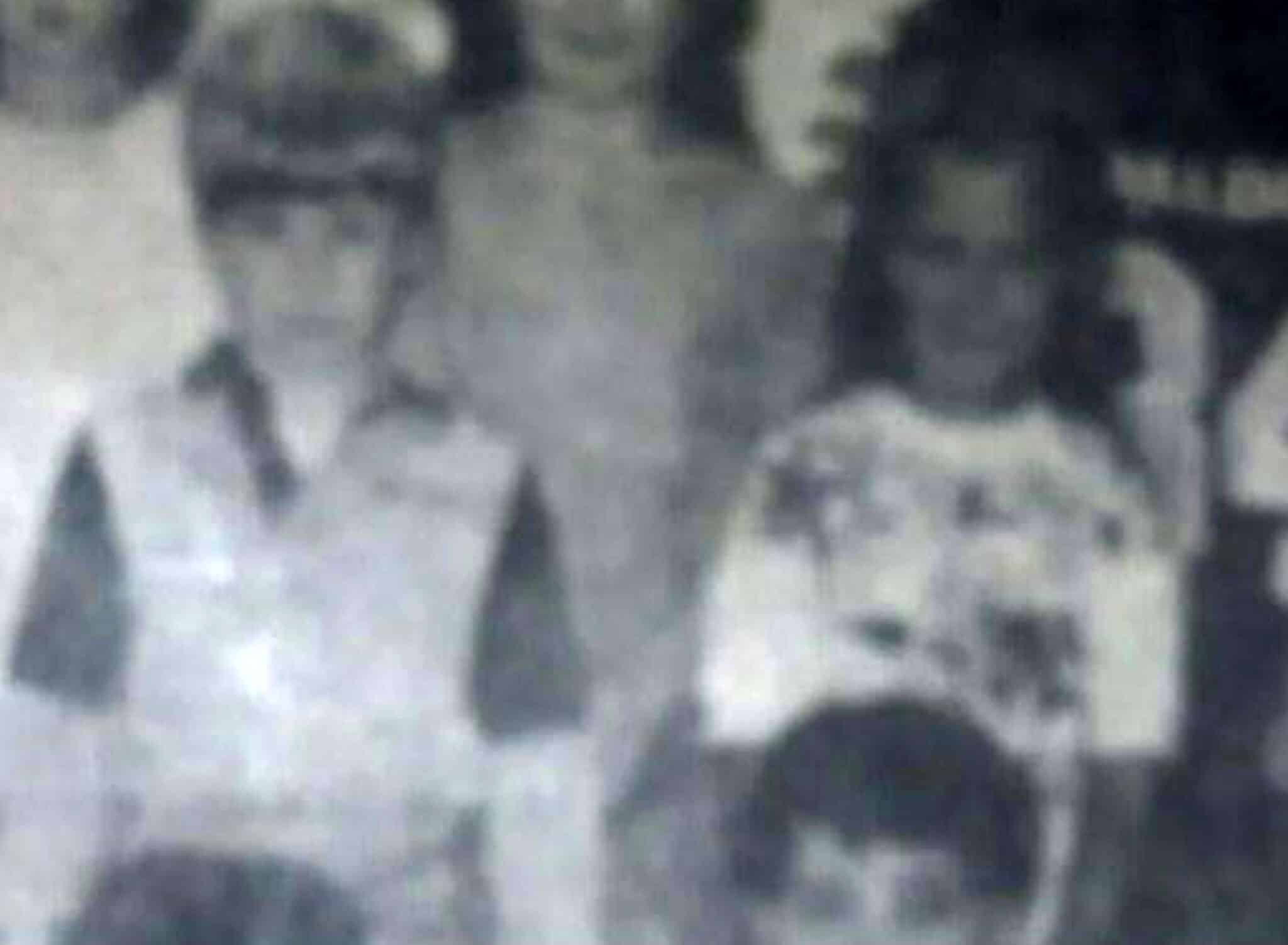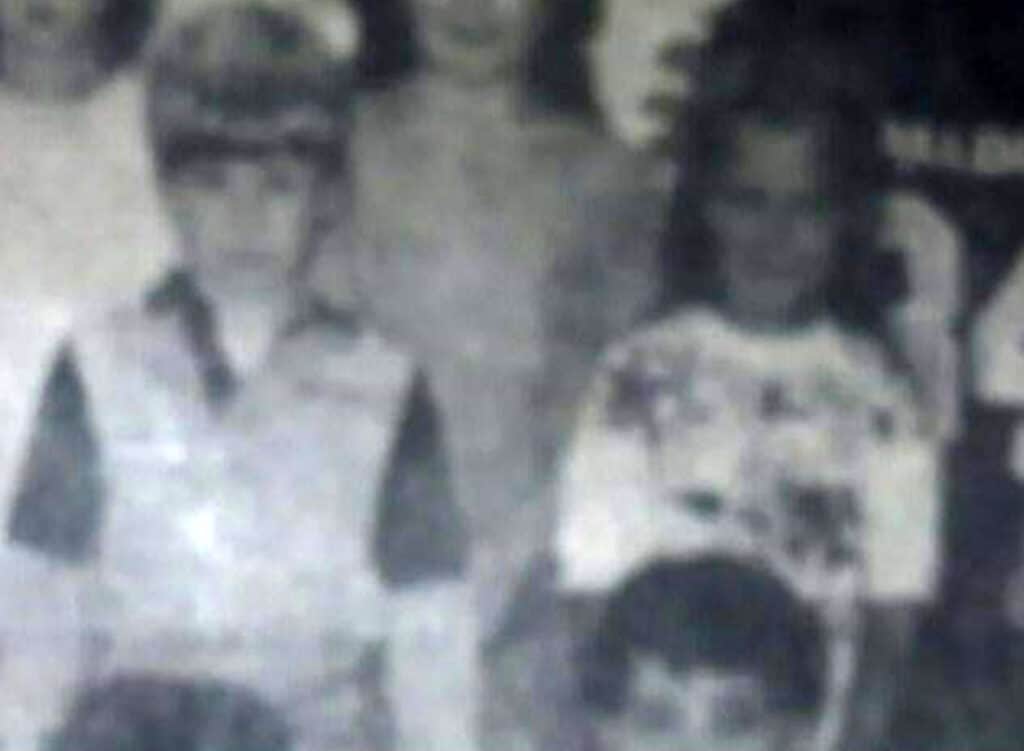 RELATED: "My Baby!!": Mom Darts Across Family Gathering With Tears In Her Eyes For Surprise Reunion With Son Who She Has Not Seen Since He Was Three Years Old
Gabe had been playing tic-tac-toe with the other kids, which caused him to forget to give Tracie a kiss as he hopped in his truck on June 1.
Speaking of the moment, Tracie said: "Gabe is huge on kissing me before he leaves every day.
"We both know how short life can be cut sometimes and we've always vowed to never leave mad or without a kiss.
"I was definitely on Cloud 9 in that moment and the rest of the day… heck, even the week.
"Honestly, Gabe is sweet like that all the time with little things.
"I was just shocked he came all the way back home over his kiss – I'm definitely thankful to call him my husband.
"Life is so short and you just never know when that might be the last kiss with your partner. Take the time to do little things that will make the other one's day."
Story via T&T Creative Media