A stunned bride froze in shock and then burst into tears when she was surprised with a painting of her late father standing beside her in her wedding dress.
Bride Samantha Stafford Maurer, 27, from Milford, New Jersey, had an extremely close relationship with her father, Warren, before he passed away in September 2015.
Warren, 62, was Samantha's best friend. In a family of eight children, she was the youngest and loved dearly by her dad, who family members said was the life of the party.
Samantha's wedding day was set to take place at Greenwood Lake – a very special spot for the family, as it was where Warren visited when he was a child.
Ahead of the event, Samantha's sister, Jackie, said she had a surprise for her, which confused the bride-to-be.
After walking up a ramp near the lake, Samantha came face to face with a painting resting on an easel – the image depicting Samantha in her wedding dress next to her dad.
The surprise, which took place on June 1, caused Samantha to freeze in shock, her jaw-dropping before she fought back tears of joy.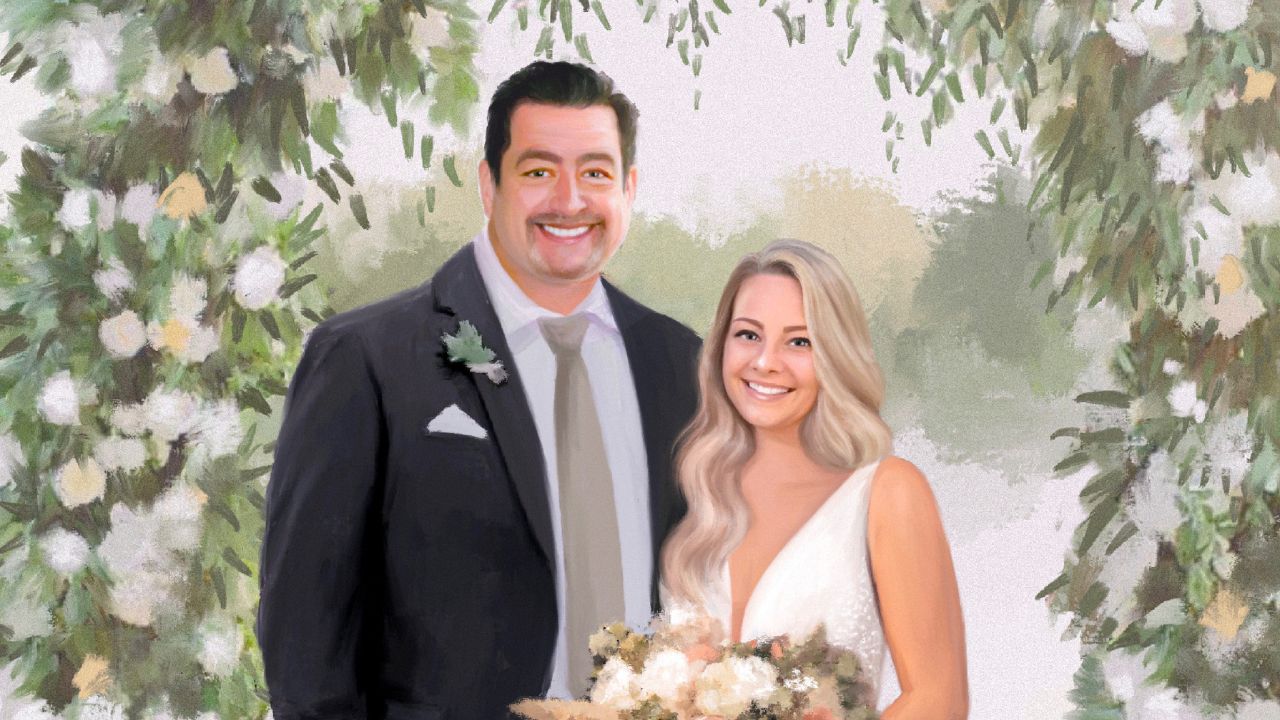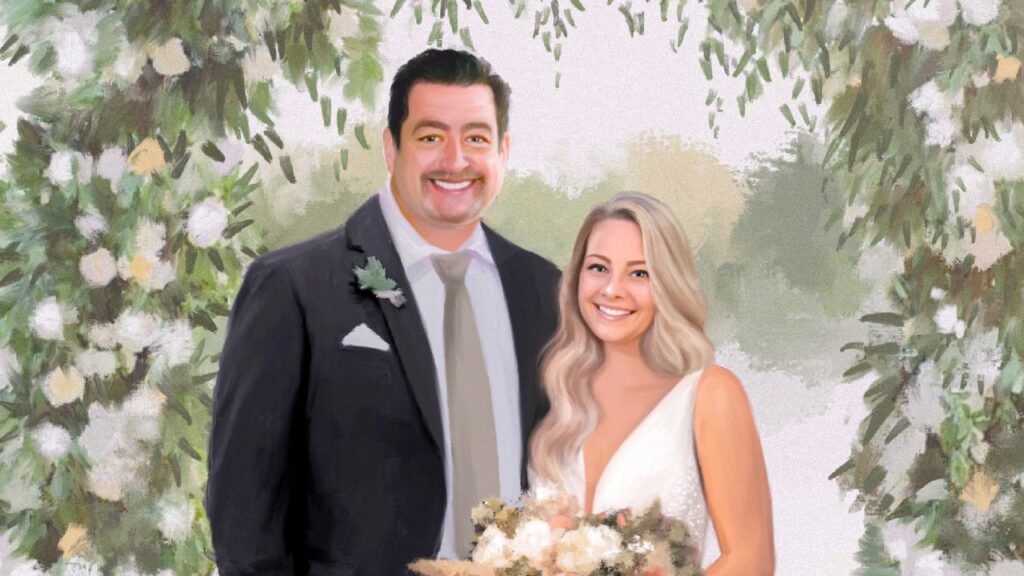 RELATED: Man Tears up When Girlfriend Gives Him Portrait of His Late Father with Son
Jackie captured her sister's wholesome reaction on video before later sending the clip to artist Elizabeth Graham of Indy Art Company, who shared the emotional footage on social media.
Samantha said: "I was a little confused because I wasn't expecting anything, but in that moment, I was beyond astonished and my heart was melting over how meaningful it was.
"It felt like he was there and with us.
"It meant the absolute world to me.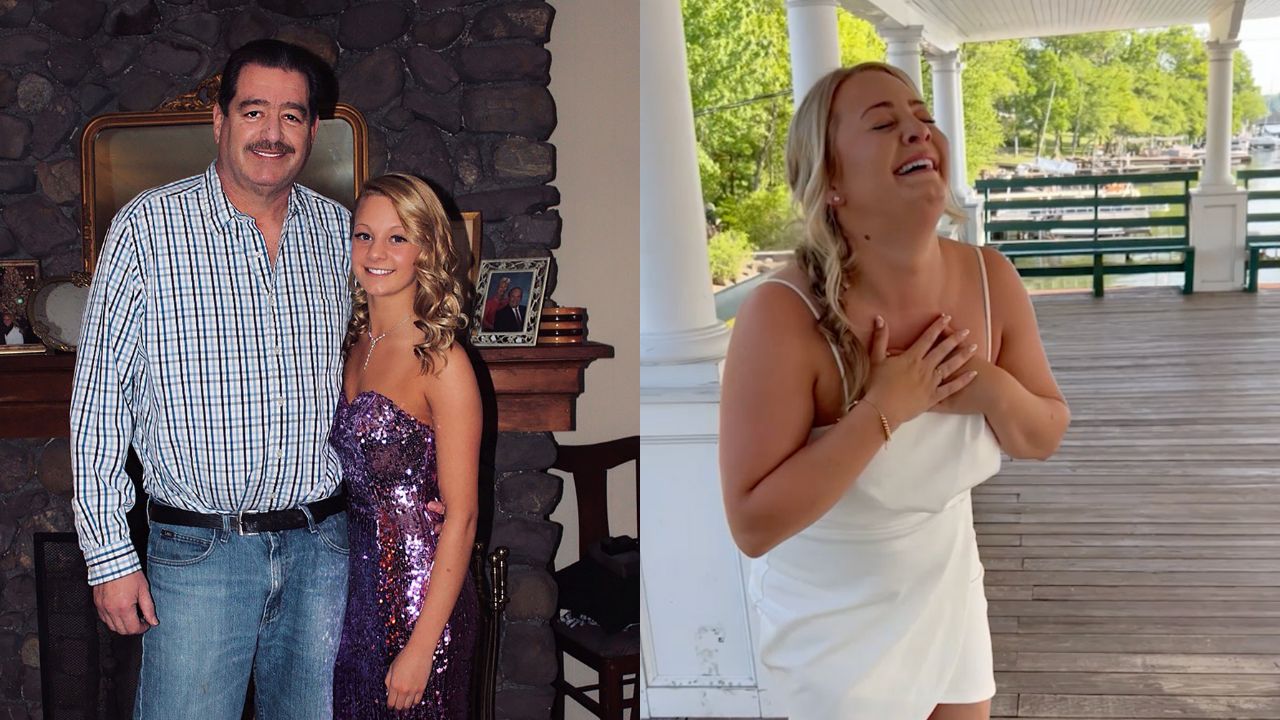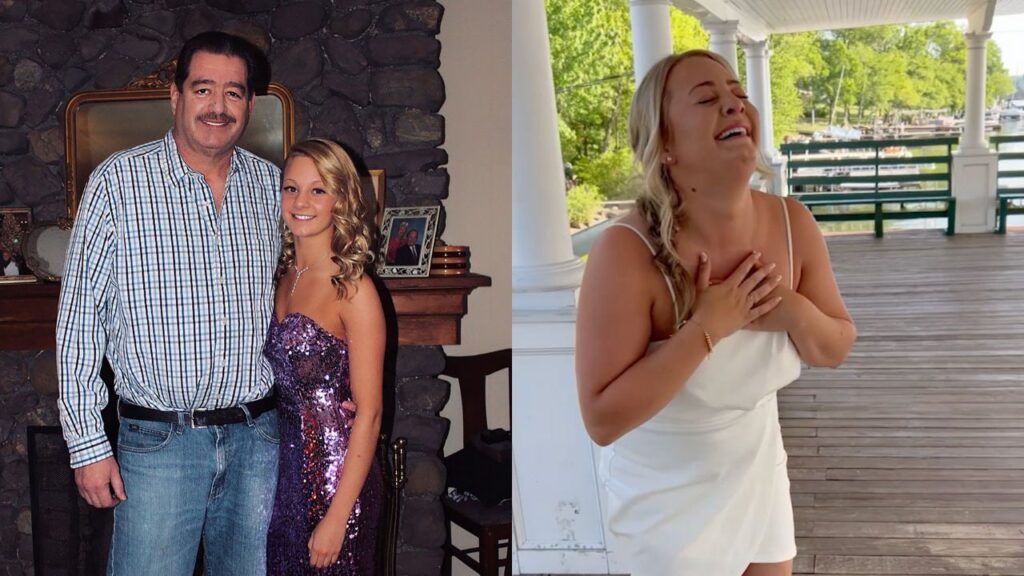 RELATED: Man Surprised With Portrait Of Late Mother Who Passed Away While His Fiancée Was Pregnant
"I now have the painting hanging in our house and see it every single day.
"It brings me so much happiness to see so many other people enjoying this special moment with me.
"I hope everyone cherishes the people around them and never stops taking pictures.
"Pictures are worth a thousand words and are the most beautiful memories to look back on."