A boy helping his family fix a car jumped back from under the hood in shock when his cousin returned home from deployment to surprise him.
Colby LeBrun, 13, couldn't believe his eyes when cousin Robert "Bobby" LeBrun Jr., 23, walked into the family barn in Derry, New Hampshire.
Having swiftly moved back from the vehicle he was working on, a stunned Colby then leaped into Bobby's arms for a much-needed hug.
Colby's mom, Gina, said the pair are extremely close and spent almost every day together before Bobby left for deployment.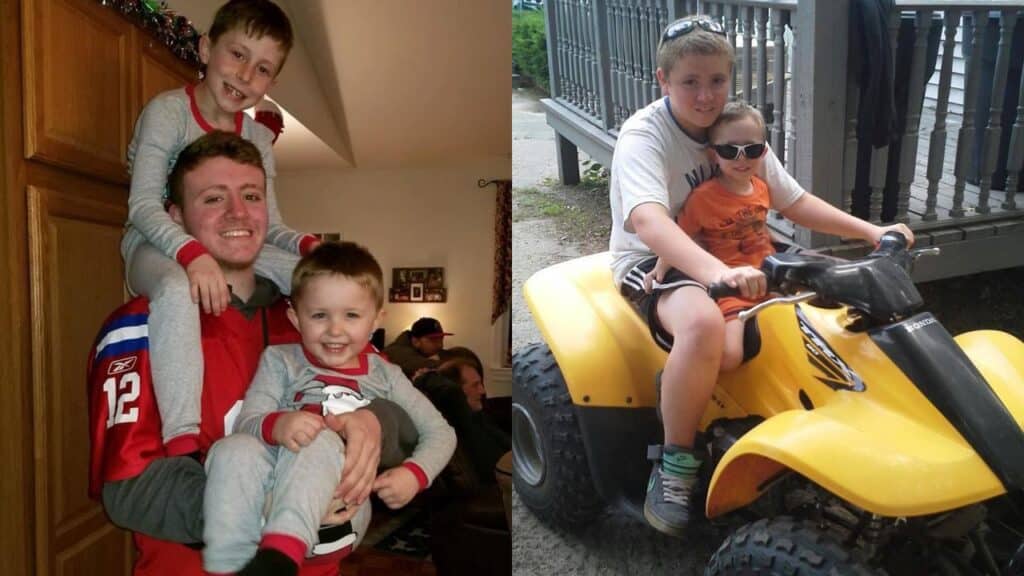 RELATED: Veteran Has Pure Reaction to Military Son Surprise Reunion After Nine Months Apart
Bobby is a specialist with the Army National Guard, and before the surprise he had been based in the Middle East for nine months.
Colby didn't know Bobby was back in the U.S. making the February 1 surprise even more special.
Bobby's friend, Elizabeth Tanner, captured the moment on video and later shared it on her TikTok.
Gina said: "It couldn't have been any better – Colby had no idea Bobby was even back in the United States.
"I wasn't sure we would be able to pull off the surprise, as Colby was starting to ask a lot of questions.
"People have responded with how the video melts their heart or that it made them cry."