A pair of biological sisters who were adopted and later found each other on Facebook were finally able to share a long-awaited embrace after 55 years.
In the wholesome moment, which was captured on video, Rita Smith, 60, headed outside of her Moses Lake, Washington, home to hug her long-lost sister, Lisa Wolf, who lives in Ohio.
The pair's reunion was the result of decades of detective work, which Rita first started carrying out in the 1980s.
She and another sister, Debbie, were adopted when they were three or four years before Lisa was born.
Debbie passed away in 2017, which caused a heartbroken Rita to intensify her search to find her remaining sister, hoping to build a new sibling bond.
Five days after Lisa's birth, she, too, was adopted, heading to be raised in Spokane, Washington, with Rita based just two hours away in Moses Lake.
Rita later found her biological parents in 1987, and an aunt said she had another biological sister who the family knew nothing about.
The toughest part, Rita said, was that she had no name, birthday, or address for her sister – and, similarly, for Lisa, she knew she was adopted but had no way of finding her sisters or brother.
But in 2013, Washington State opened its adoption records, allowing Lisa to order her original birth certificate.
Through this, she found her biological father's address and, having not heard anything back when she wrote to him in 2016, she approached someone who she thought might be her biological brother on Facebook.
That turned out to be the case, as Lisa's brother, Harvey, was not adopted and still lived with her biological mother.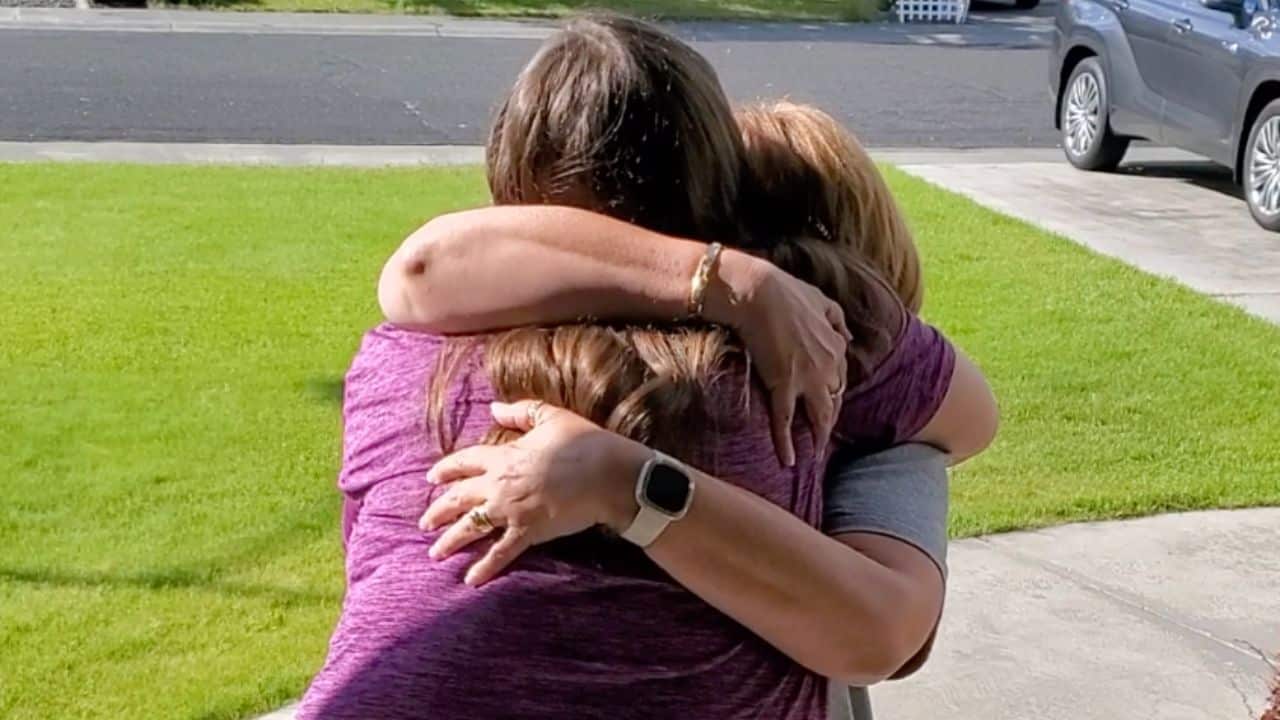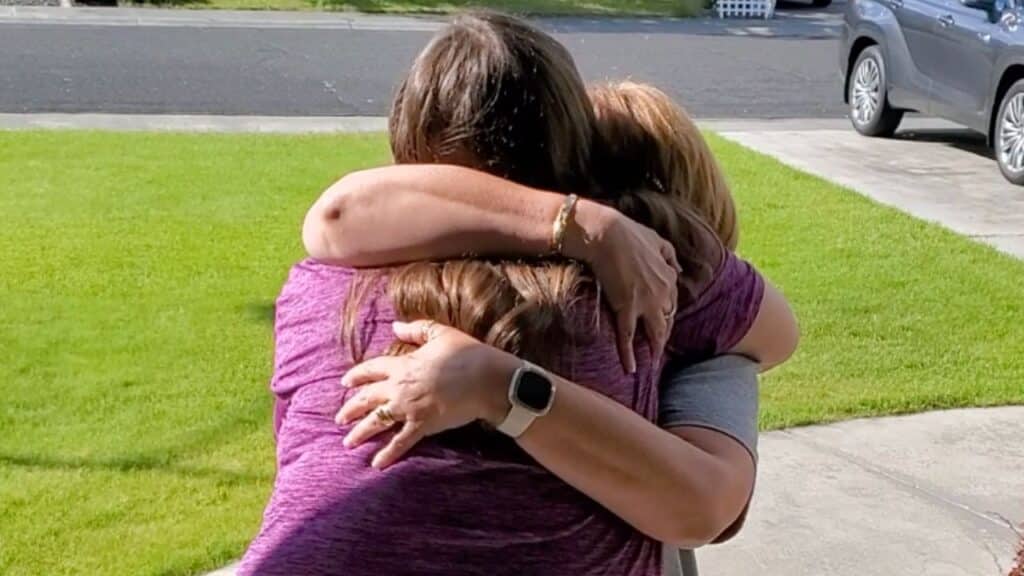 RELATED: Mom Reunited With Son After 40 Years in Heartwarming Surprise
Through this link, Lisa was then able to message Rita in December 2021.
After chatting online for months, Lisa drove from Ohio to Washington to meet her sister on June 13, having also received DNA results to confirm they were, in fact, siblings.
The moment was captured on video by Rita's daughter, Taya Somes, 39.
Taya said: "When my mom lost her other sister in 2017, her heart was broken.
"She was the protective, loving older sister, but when Debbie passed, my mom's heart ached constantly.
"Her search for her long-lost sister intensified after that. And when my mom got the phone call that Lisa had found us, it was as if a piece of her heart could finally begin to heal.
"She had another sister to create memories with, to call and chat on the phone with.
"My mom has been smiling a lot more since Lisa found us.
"The moment they first met was very special. We all cried.
"They had an instant bond and Lisa and her husband Tom fit right in with all the family."