An eight-year-old girl's jaw nearly hit the floor when her Navy brother walked into her school classroom after six months apart.
Brayden Quinlisk, from Bridgeton, Missouri, had missed the likes of Thanksgiving and Christmas with his family after leaving home to attend bootcamp in October 2022.
The 19-year-old's absence was tough on his younger sister, Layla Wisbracht, aged eight, who would keep asking her parents for updates on her brother's return.
Having graduated bootcamp in January, Brayden, an aviation machinist mate, then headed straight to school in Pensacola, Florida.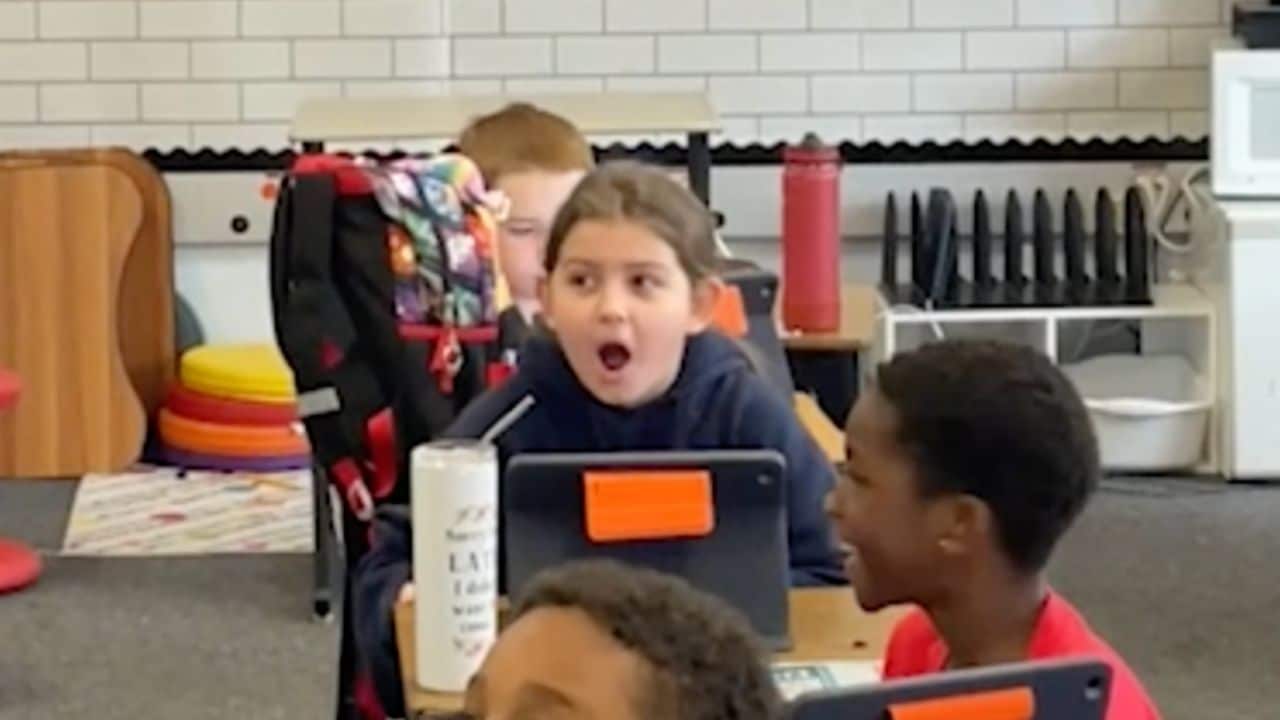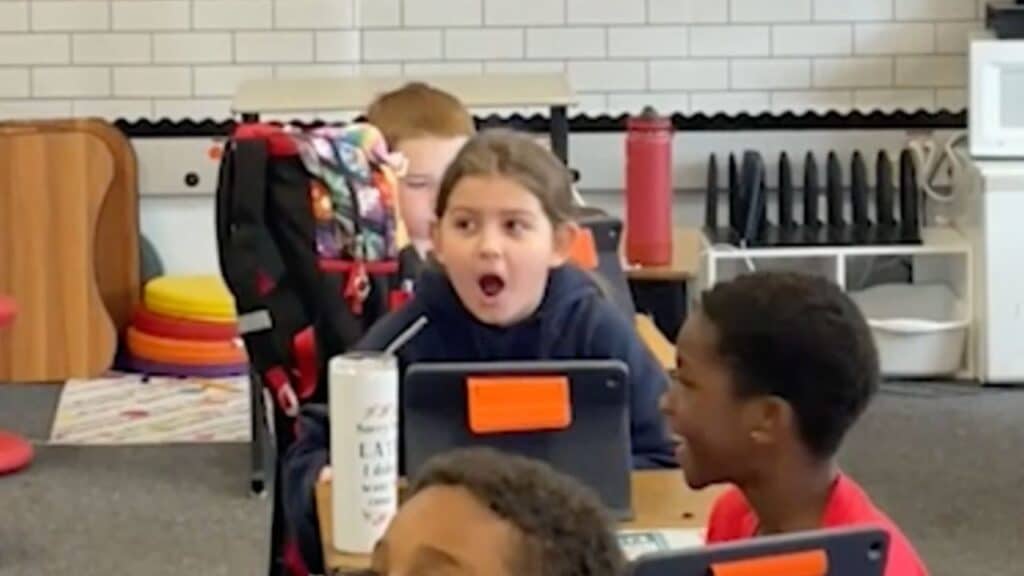 RELATED: Young Siblings Run Through Classroom When They Spot Military Dad Has Returned Home After Eight Months Overseas
After given an indication he was set to come home, Brayden planned to return to Missouri a few days earlier than the date he gave his family, so that his first interaction with each sibling would be a surprise.
As he walked through the doorway of Layla's classroom at Bridgeway Elementary School on April 28, just as pupils had finished the Pledge of Allegiance, Layla's jaw immediately dropped.
Pupils muttered, "that's Layla's brother," and "he was early," as the eight-year-old headed over to her brother for a long-awaited hug.
Layla's mom Kaleigh said: "Layla has a 'countdown to coming home day' on her desk at school and she would remind me every morning how many days until brother was home.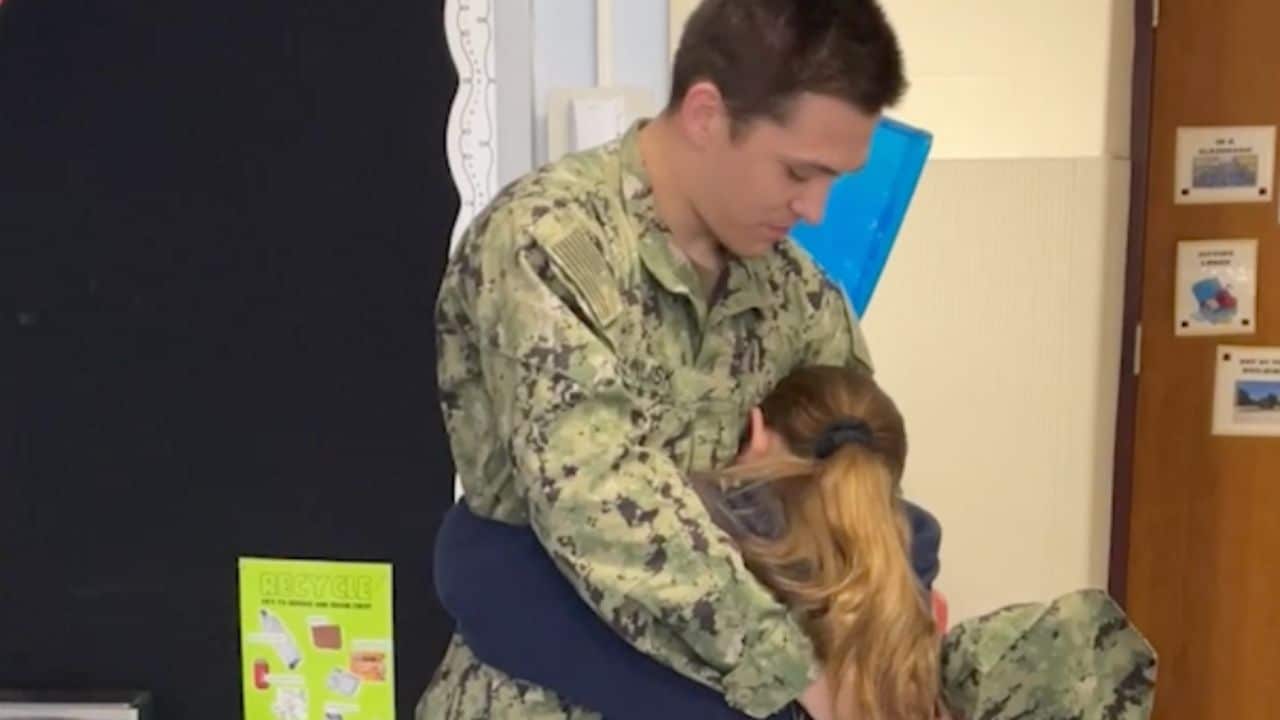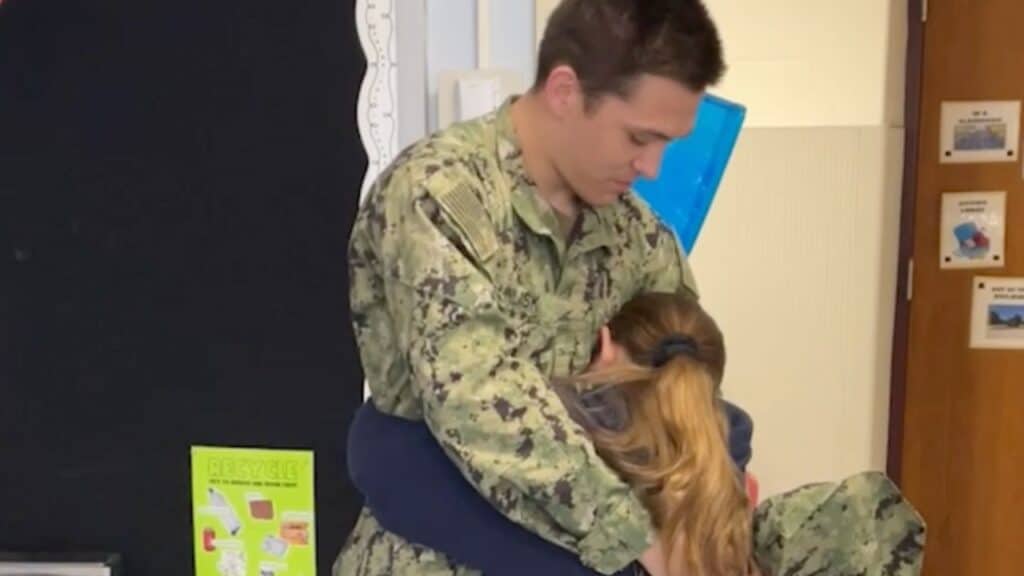 RELATED: Girl Cries Happy Tears When a Zoom Call to Her 'Overseas' Military Father Suddenly Disconnects – Only for Him to Appear in Her Classroom for Emotional Surprise Reunion
"I had instant tears – I had to step back to give them space for their moment.
"As she packed up, he greeted the class and they were given the chance to ask him any questions they had – which were also hilarious, because second graders are unpredictable.
"Being a military family is hard, both on the soldier who is away and on the family back home missing them and just hoping they make it to that next homecoming hug."