A pair of young siblings ran through a classroom in complete shock when their father returned home after eight months serving in Africa with the U.S. Air Force to surprise them.
Having landed in Portland, Maine, Kyle O'Connell, 32, a master sergeant, headed straight to his four-year-old son Knox's school, where he surprised the youngster and his sister, Ellody, aged two.
As soon as Knox saw his dad on February 8, he immediately yelled out "Daddy! Daddy!" before running through the classroom for a big hug.
Then, it was Ellody's turn: she was brought out and was clearly caught off guard, almost on the verge of tears before heading into her father's arms.
The moment was captured by Kyle's wife, Rylee, 29, who said her heart was warmed by the sweet reactions of her kids.
Rylee later shared a video of the moment on social media, where the it received an outpouring of love from viewers.
She and Kyle were high school sweethearts, with Kyle joining the military right after he left school.
He been on one deployment before, but not since either Knox or Ellody were born, making this trip extra tough.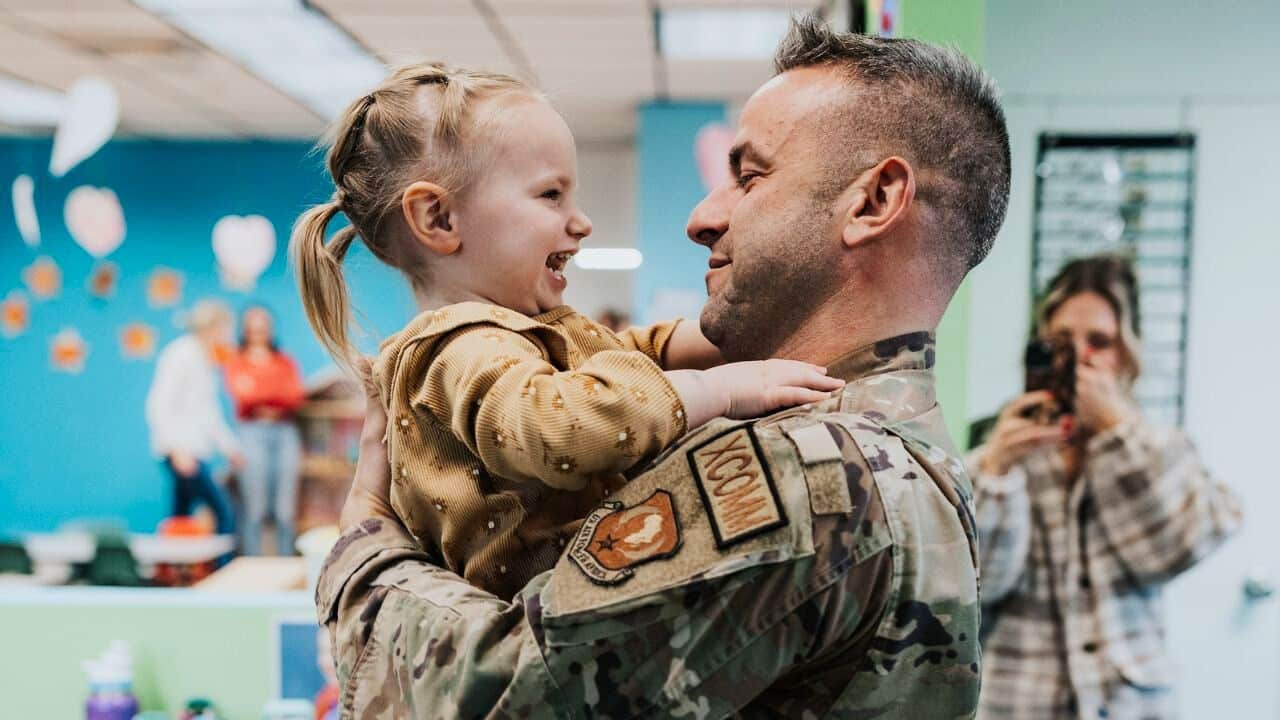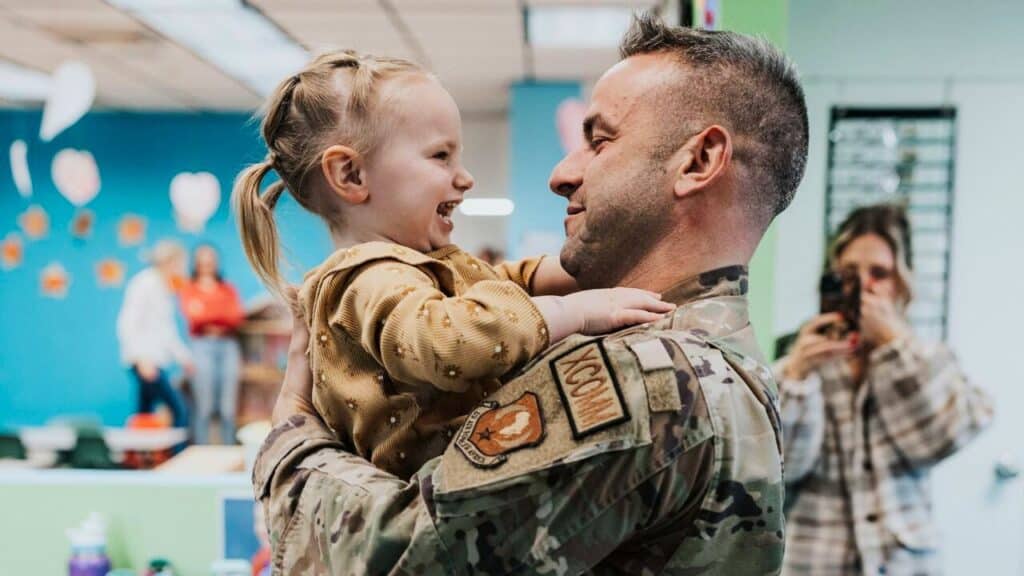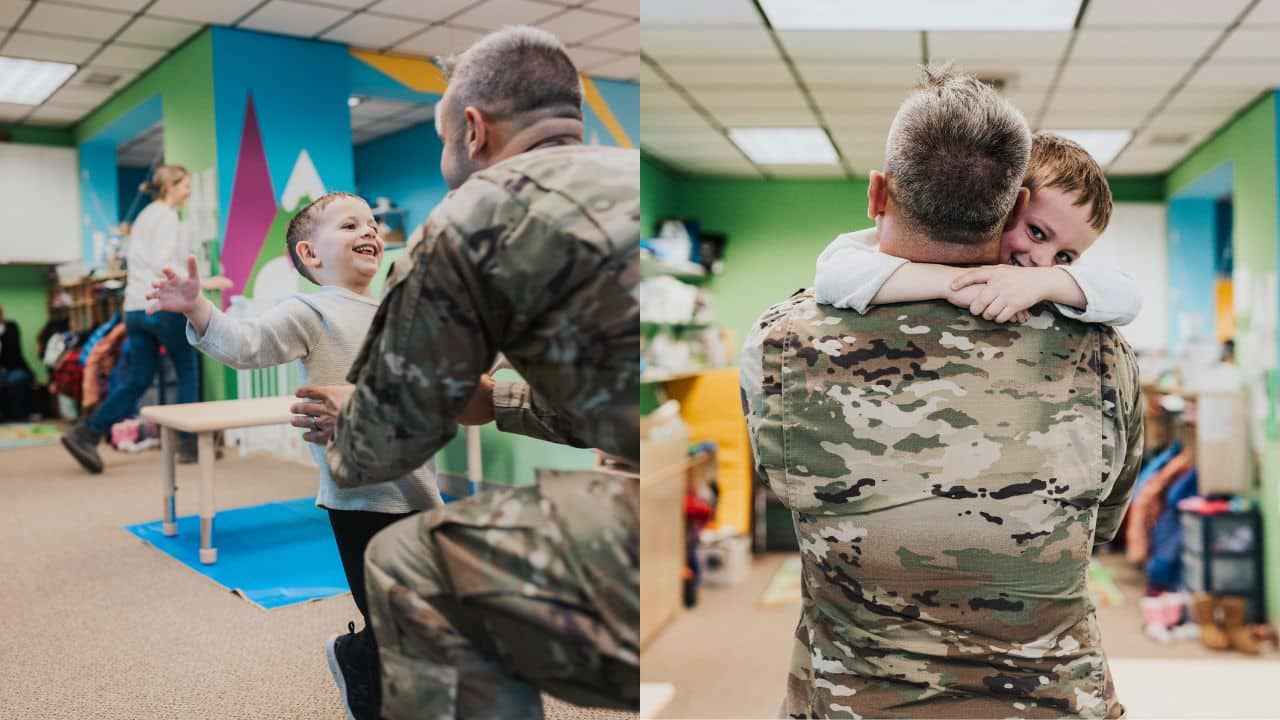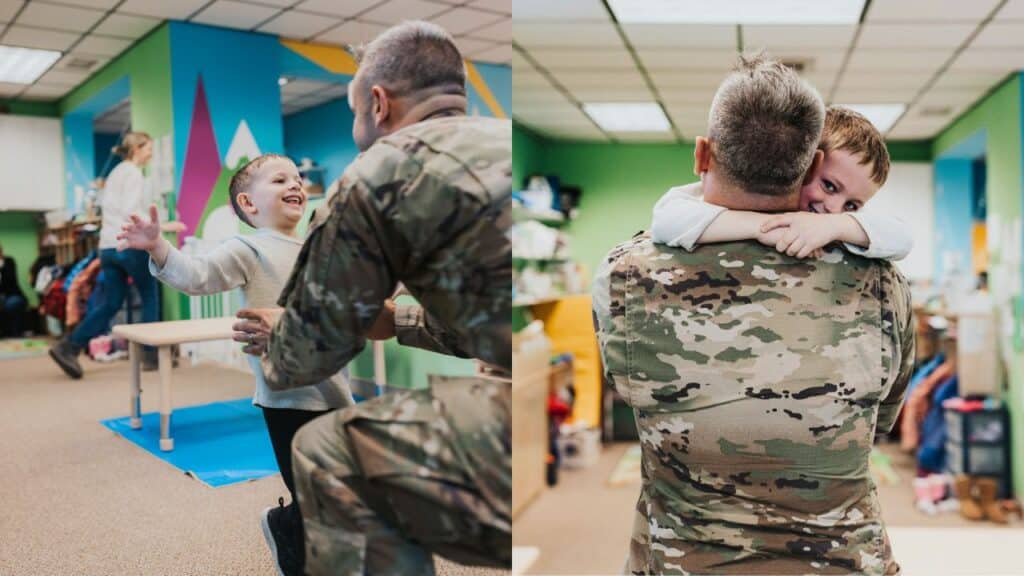 RELATED: Girl Cries Happy Tears When a Zoom Call to Her 'Overseas' Military Father Suddenly Disconnects – Only for Him to Appear in Her Classroom for Emotional Surprise Reunion
Rylee said: "We wanted both to have their own moment with daddy, so their teachers brought our son, Knox, out first.
"He was in total shock and almost went limp once he was in Kyle's arms.
"He just kept repeating "Daddy! Daddy!" and looked at him over and over as if he couldn't believe it was real.
"They then brought our daughter, Ellody, out and she was clearly caught off guard.
"You can hear it in her voice in the video when she screams daddy that she was on the verge of tears as she runs to him – there was not a dry eye in the room.
"My heart was overwhelmed with joy and a sense of peace, seeing the reaction from our kids and just being able to see my husband hold his babies again was unexplainable."