A three-year-old boy who could not meet "his" baby sister while she spent her first days in the NICU lit up when he was finally able to hold her for the first time.
Dominic "Dommy" Voso, from Rome, Georgia, told his parents the newborn would be "his" baby, having asked mom and dad for a sibling for a long time, proudly telling others when his mom was pregnant.
But unfortunately for Dommy, mom Chrissy, 30, had preeclampsia during her pregnancy, which meant that Mia had to be delivered at 35 weeks and four days.
Mia then had trouble breathing, which caused her to spend her first 12 days in the NICU.
This period was extremely tough for Dommy, as he had been desperate to meet his newborn sister, but only adults and siblings over 13 years of age could enter the NICU.
Added to this difficulty, Chrissy had to spend an extra eight days in the hospital, too, so Dommy couldn't understand why he could see his mom but not his little sister.
But that all changed on July 4 when Dommy sat in his family's home and Chrissy came in holding Mia.
When Dommy was presented with his little sister, he immediately beamed with joy, holding her before bringing toys and books to share with her.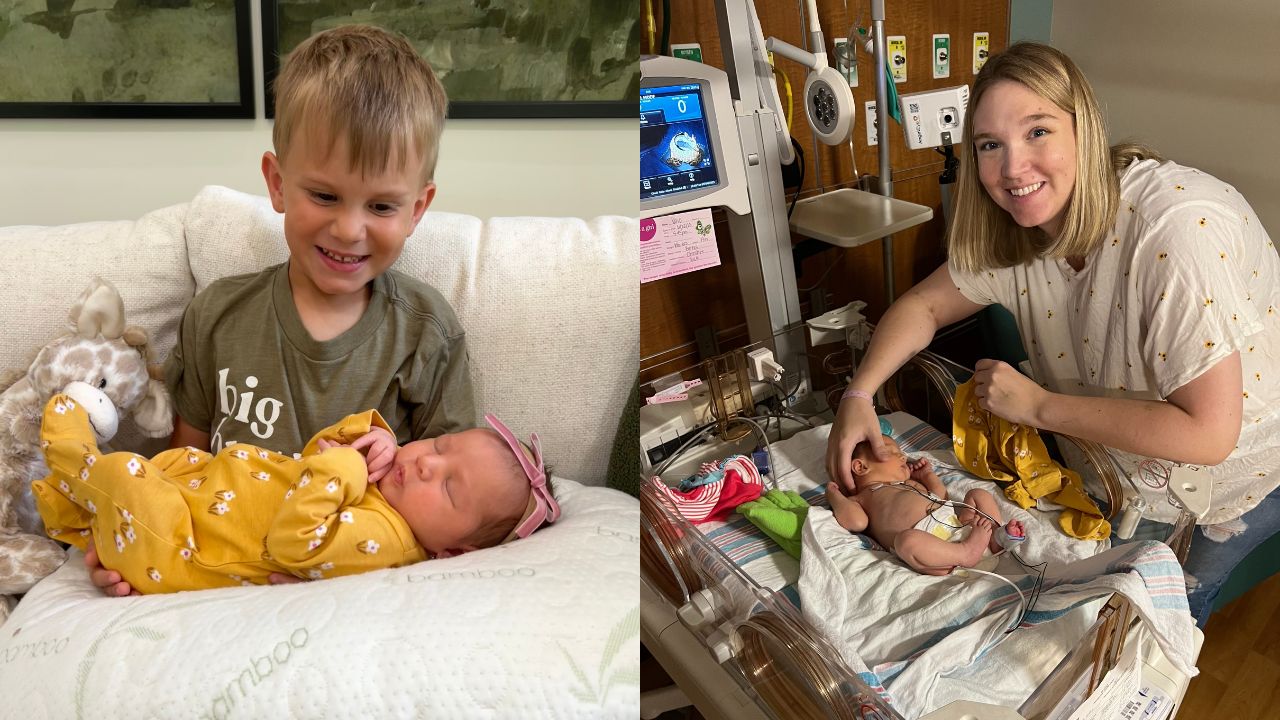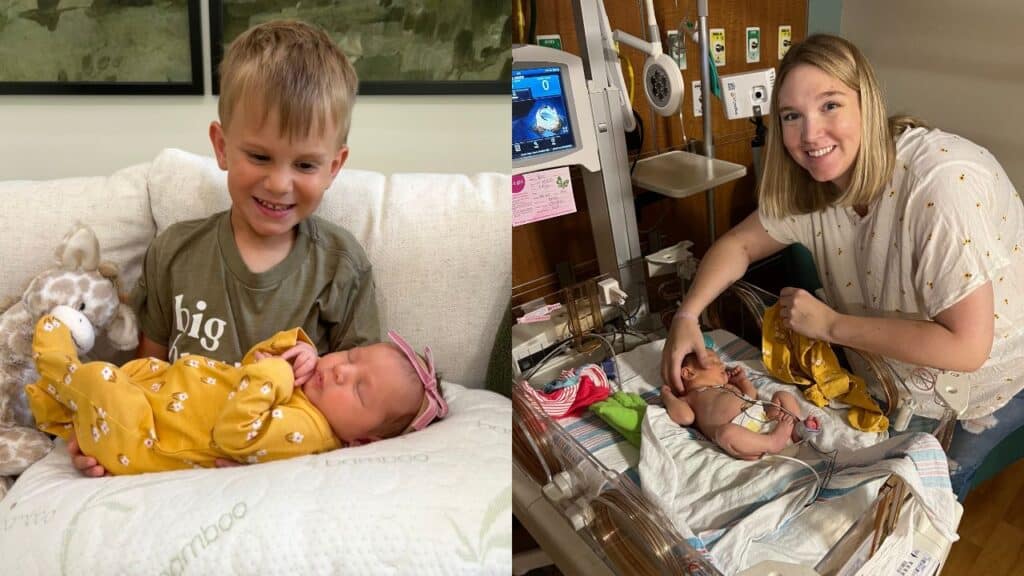 RELATED: 2-Year-Old Boy Meets Newborn Brother for First Time After Lengthy NICU Stay
Chrissy, who shared the moment online, said: "It was a moment of happiness and relief – to all be home together again finally after a draining week and a half.
"Dom continued to hold his sister as long as we would let him and when it was someone else's turn, he grabbed toys and books to begin showing and sharing with her.
"It was an incredible moment of relief; between my medical emergency and Mia's NICU stay, I knew he was experiencing so much confusion.
"Then, finally meeting and my son having such a happy and giddy reaction helped me to know we could finally move on and just be together.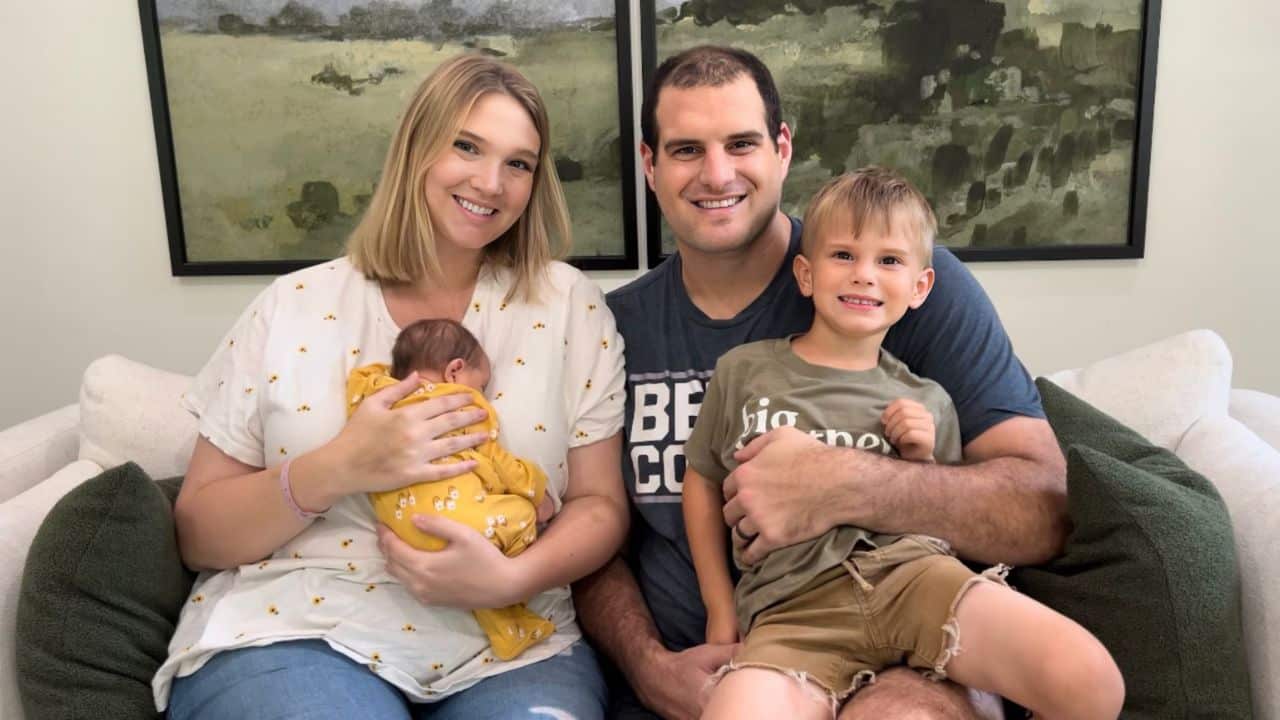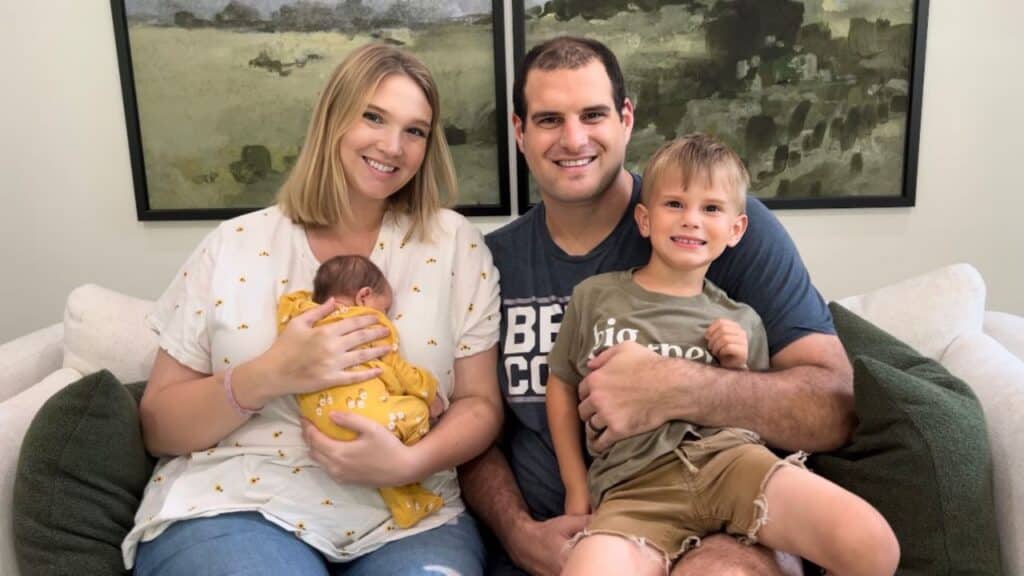 RELATED: Newborn Stretches Arm Around Twin for a Cuddle When Pair Meet for First Time Since Birth in NICU
"Dom loves having someone new to interact with, he anxiously waits for her to wake up from naps so he can talk to her, sing Twinkle Twinkle, and read books to her.
"He never leaves the room without kissing her on the forehead and telling her when he'll be back.
"He takes a lot of pride in his role as big brother and will do anything for her."