A woman has shared a tear-filled first-ever hug with biological father after 25 years, having tracked him down through Facebook and then waited four years to finally meet.
Maria Robinson, 25, from North Carolina, didn't know her biological dad, Jorge, who lives in California, growing up but always had an urge to find him.
Jorge met Maria's mom while he was working in Alaska, and though the pair dated, they were never serious, Maria said.
Years later, Maria started looking for her father and was able to track him down through Whitepages.
She then started researching her relatives' names, and having reached out to who she believed to be her sister, Hailey, on Facebook, Maria received an enthusiastic response.
RELATED: Girl Cries Happy Tears When a Zoom Call to Her 'Overseas' Military Father Suddenly Disconnects – Only for Him to Appear in Her Classroom for Emotional Surprise Reunion
That was pre-COVID, and after the pandemic had passed – and having made contact with Jorge, 53 – Maria decided it was time to finally meet her father.
She and Hailey arranged the visit, which saw Maria arrive at her Jorge's house in California on July 3.
Having met Hailey, 24, and her other sister, LaLa, 20, Maria then entered the home, where she set eyes on Jorge for the first time.
The pair then shared an tearful first hug, 25 years in the making, which Maria's husband captured on video.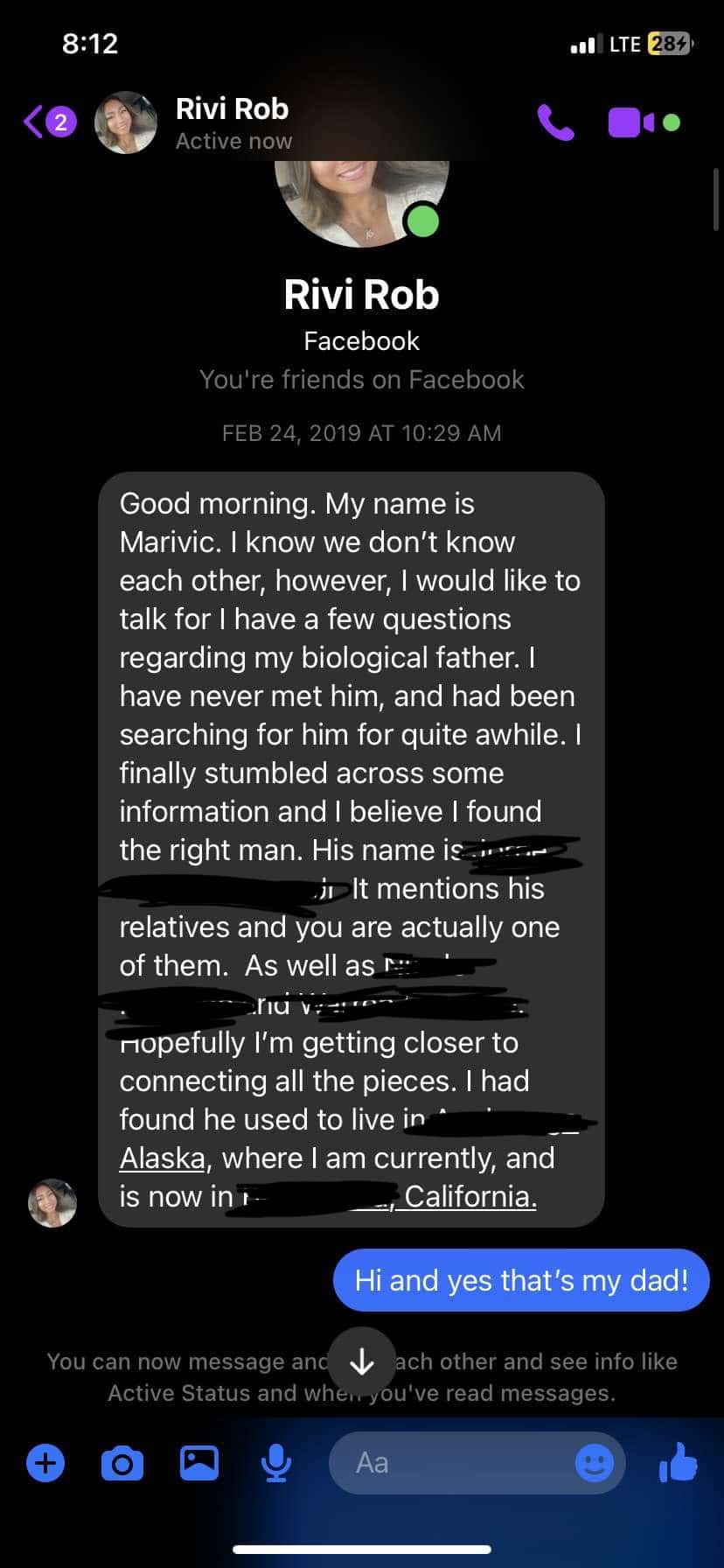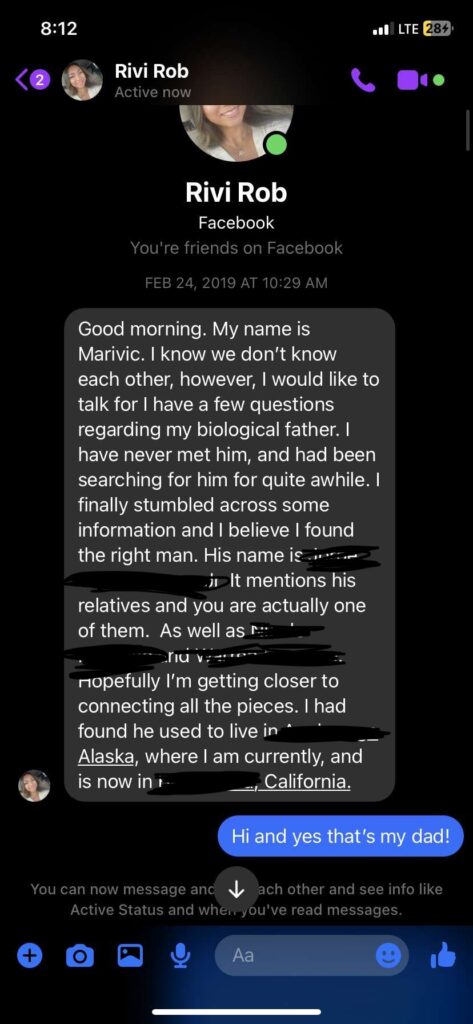 RELATED: Emotional Reunion Between Dad And Son After Seven Years Apart
Following that embrace, Maria later met other members of her biological family: her brother, JJ, 21; her grandparents; and her stepmom, nieces and nephews.
Maria said: "I felt extremely happy and tearful – but they were happy tears.
"It was a feeling of relief, and I honestly didn't want to let go of him.
"I felt accomplished like this was the moment I been waiting for and it was finally happening.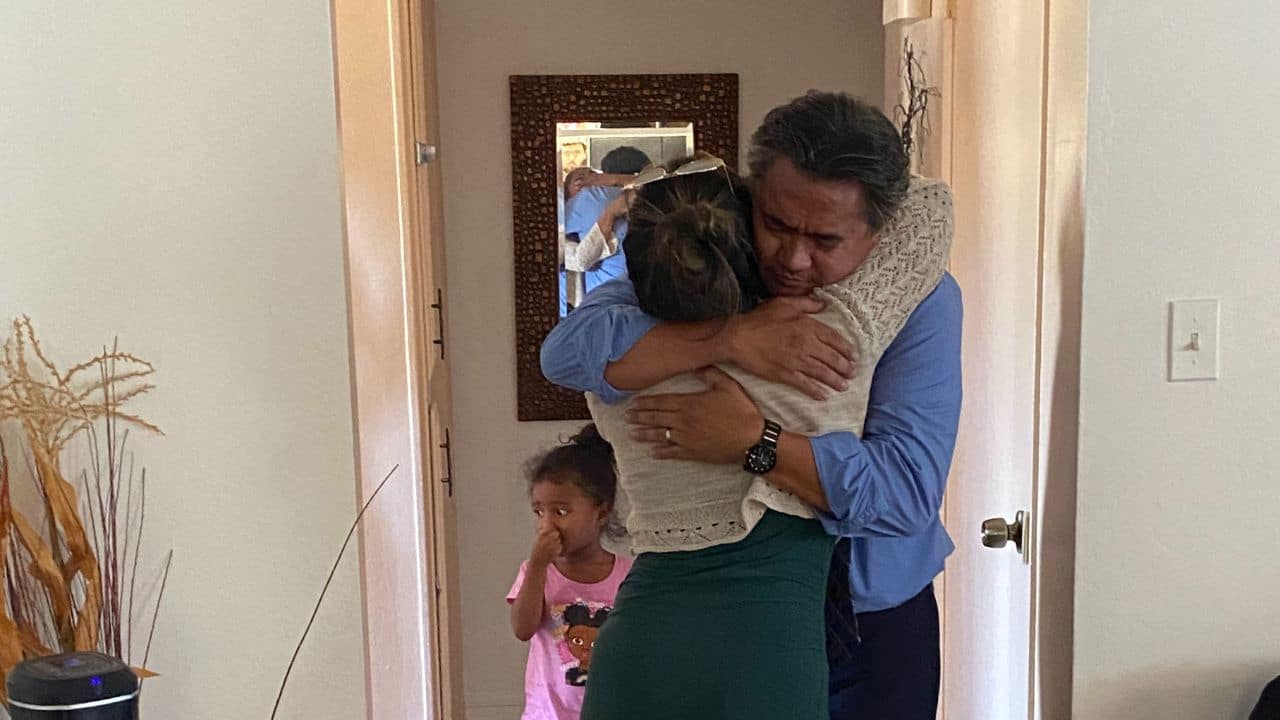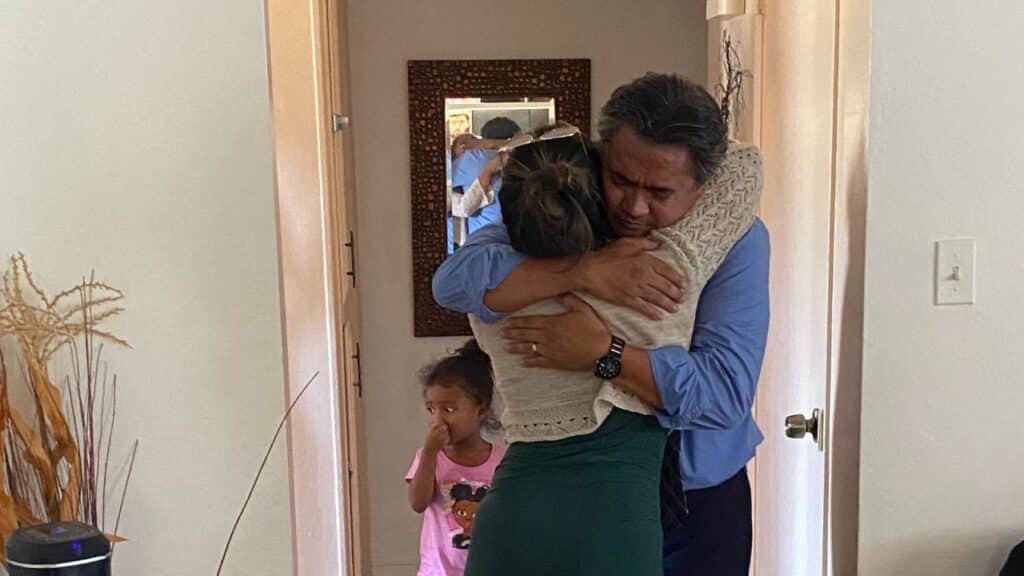 RELATED: Daughter Writes Song for Dad, He Tears up Hearing It on the Radio
"Everyone has been super supportive and happy for me.
"It's been emotional for some friends, and also inspiring to others who also hasn't met their dad yet, only knowing them through social media, similar to my situation.
"My mother especially was happy I finally met him, and they even talked briefly after 25 years of losing contact.
"We're planning to meet again.
"I want to show my family North Carolina, since they've never been to the East Coast.
"We're also planning more family vacations."