A soldier returning to home soil after a nine-month deployment surprised his girlfriend by dropping to one knee and proposing with the help of fellow troops.
After nine months apart Danielle Hoxter was emotionally reunited with boyfriend Joshua Iglesias as he returned with the U.S. Army – but she had no idea he has a surprise planned.
The couple, from Boynton Beach, Florida but now living in Killeen, Texas, first met in kindergarten and were friends throughout school until they moved to different high schools.
READ MORE: Military Dad Surprises Son During Nerf War After Deployment
However, their friendship rekindled after high school and Danielle revealed from the very first date the pair immediately hit it off despite being five years since they'd last seen each other.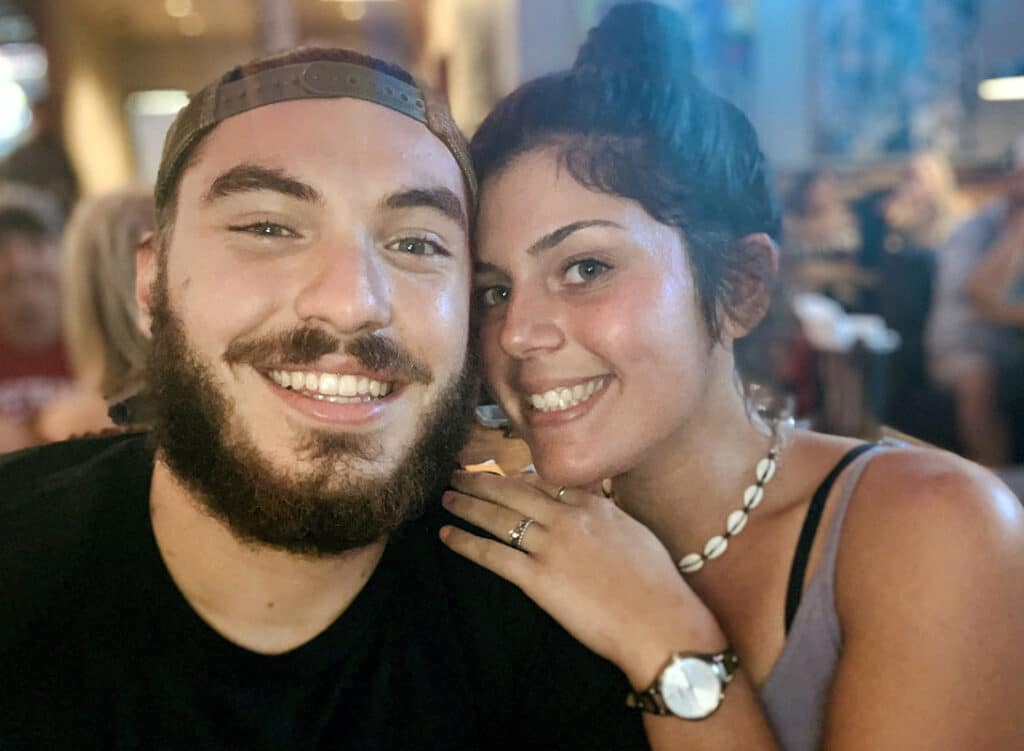 Ahead of Joshua's homecoming on July 28 Danielle admitted to feeling nervous having been apart for so long, but as the couple lock eyes, she immediately runs and jumps into his arms.
As they hug and tears start to flow, one of Joshua's fellow soldiers slips an engagement ring into Joshua's pocket without Danielle noticing.
As she wipes her tears of joy away, she looks back to find Joshua down on one knee – before agreeing to marry him and Joshua placing the ring on her finger leading to another hug and kiss.
Danielle said: "It's always so nerve-wracking to physically see each other again after being apart for so long.
"When I saw Joshua get down on one knee, I was completely speechless and just trying to process the fact I was physically with him again and now he is my fiancé.
"From our very first date, we hit it off and it was like we had never stopped talking even though it had been about 5 years since we talked or seen each other."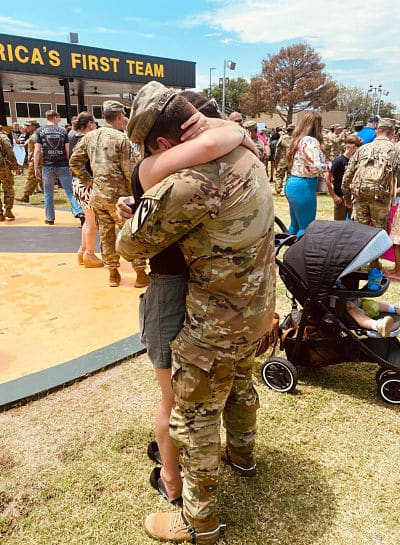 A friend of the couple, Chelsey Pyne, managed to capture their special moment on video and said it was "very heart warming and emotional."
The couple plan to get married in July 2022.
Story via T&T Creative Media