An unsuspecting sister fell to her knees in shock when she thought her sibling was handing her a takeout bag containing her favorite snack, only to find a pregnancy announcement inside.
Chandler Ritrovato, 32, from Tampa, Florida, is extremely close with her sister, Cassidy Cook, 27. She wanted to plan a big surprise for her after Chandler and her husband Kyle received their pregnancy news.
Chandler and Kyle had been trying to conceive naturally for more than a year and a half while their parents, family and friends patiently hoped a pregnancy announcement would come.
But as months passed – and then a year – the couple admitted they started to feel the strain, even thinking they were letting their family down by not conceiving.
Having finally received the good news, though, Chandler surprised her sister in a special way.
On July 5, Cassidy was set to visit Chandler and Kyle's home to help them with some errands.
As a gift for helping out, Chandler said she'd pick up some of Cassidy's favorite snacks, fried pickle spears, from a nearby restaurant.
Before Cassidy arrived, the couple took out the takeout bag and left it on the counter in their home, placing a positive pregnancy test on top of the box inside.
As Cassidy entered the home, Chandler secretly set her phone to record and waited for her sister to open the bag.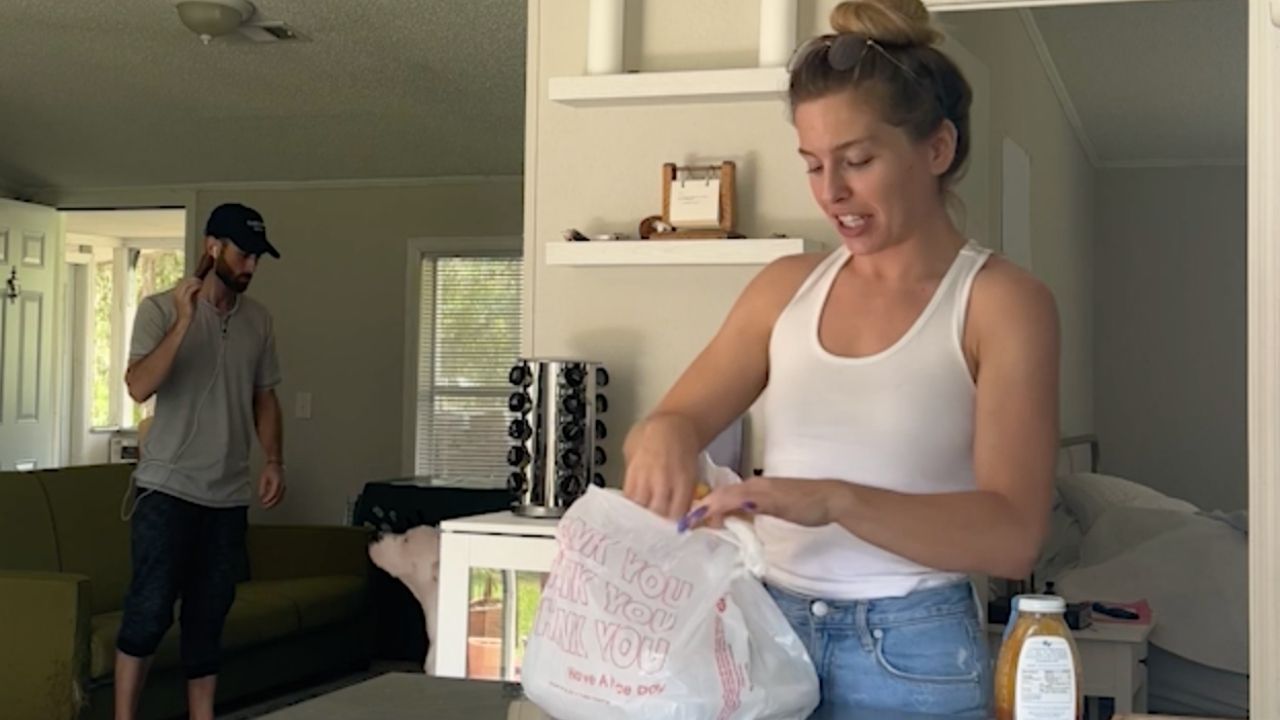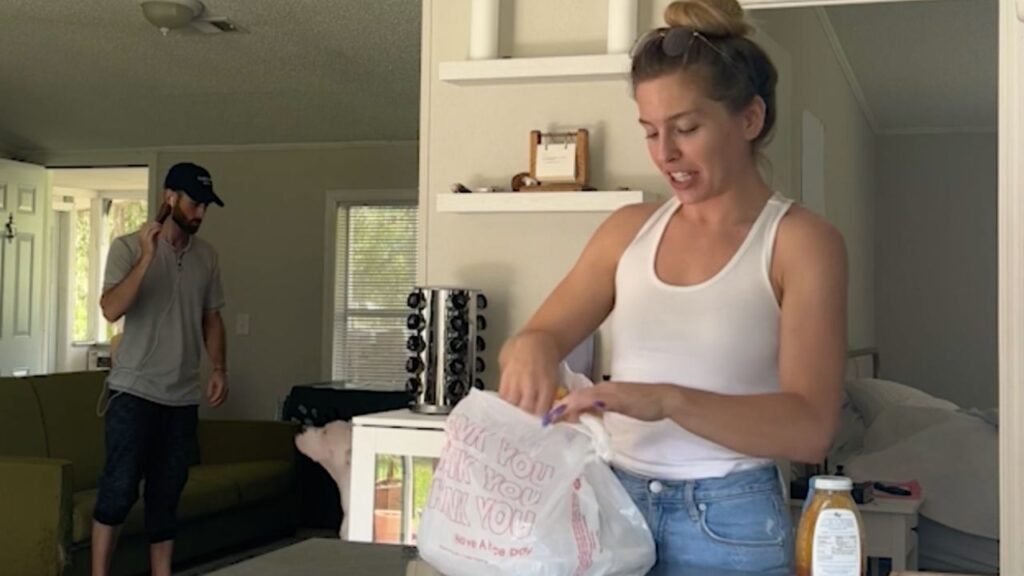 RELATED: "Knocked up and Proud" – Daughter Surprises Mom With One-of-a-Kind Pregnancy Reveal by Wearing Same Sloganed Sweatshirt Mom Wore When Pregnant With Her
When she saw the pregnancy test, Cassidy immediately knew what that gesture was signifying, letting out a scream and falling to her knees behind the counter.
The response also excited Chandler and Kyle's 100lb pooch, a Dogo Argentino named Santo, who also had his favorite snack to enjoy with Cassidy afterward.
Chandler, whose due date is March 11, 2024, later shared the video of her sister's wholesome response on social media.
She said: "Before she arrived, we bought the fried pickles and placed our positive pregnancy test on top of the food box, inside of the takeout bag, so that she would see it as soon as she opened the bag.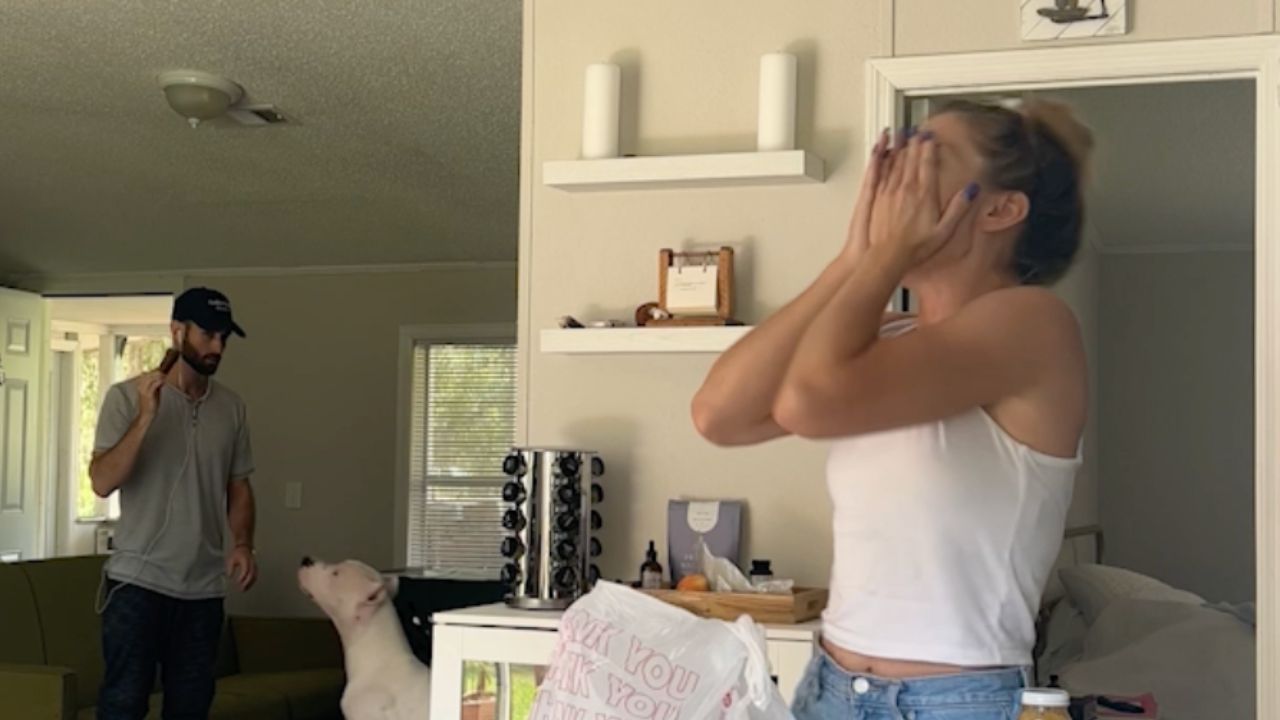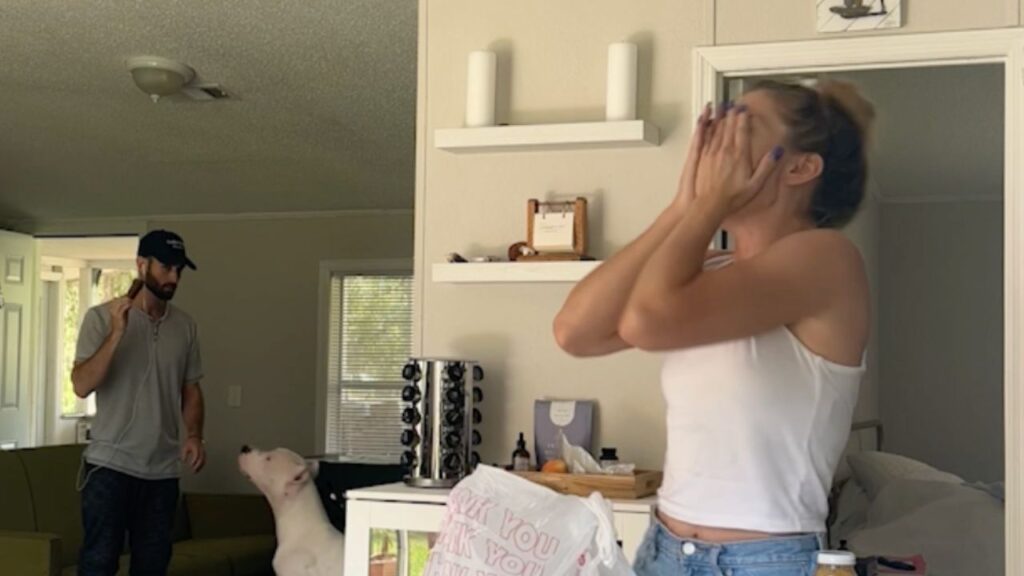 RELATED: Couple Uses Custom Onesies to Reveal Pregnancy to Family
"She screamed and dropped to the floor – which very much excited Santo, but luckily, we had Santo's favorite treat on hand and Cassidy's.
"The moment was pure bliss and gratitude.
"We felt so grateful to be able to make our family members so happy.
"We live on a one-acre property outside of Tampa with our animals. As you can see in the video, now we're adding babies, and our families couldn't be happier."