A nine-year-old boy was given a wholesome surprise when he opened the back door of his dad's car to discover his brother, who he had not seen in half a year.
Siblings Aiden and Taj are extremely close, but because their mom and dad are separated, the pair live in different states as part of a working blended family and hadn't seen each other since last summer.
On February 3, dad Carter, based out of Atlanta, Georgia, with Taj, surprised him with the news they were going to visit family.
They kept the news a secret from Aiden, and after Carter drove to Waldorf, Maryland, and surprised him at school – while Taj hid in the car waiting for his brother to get in.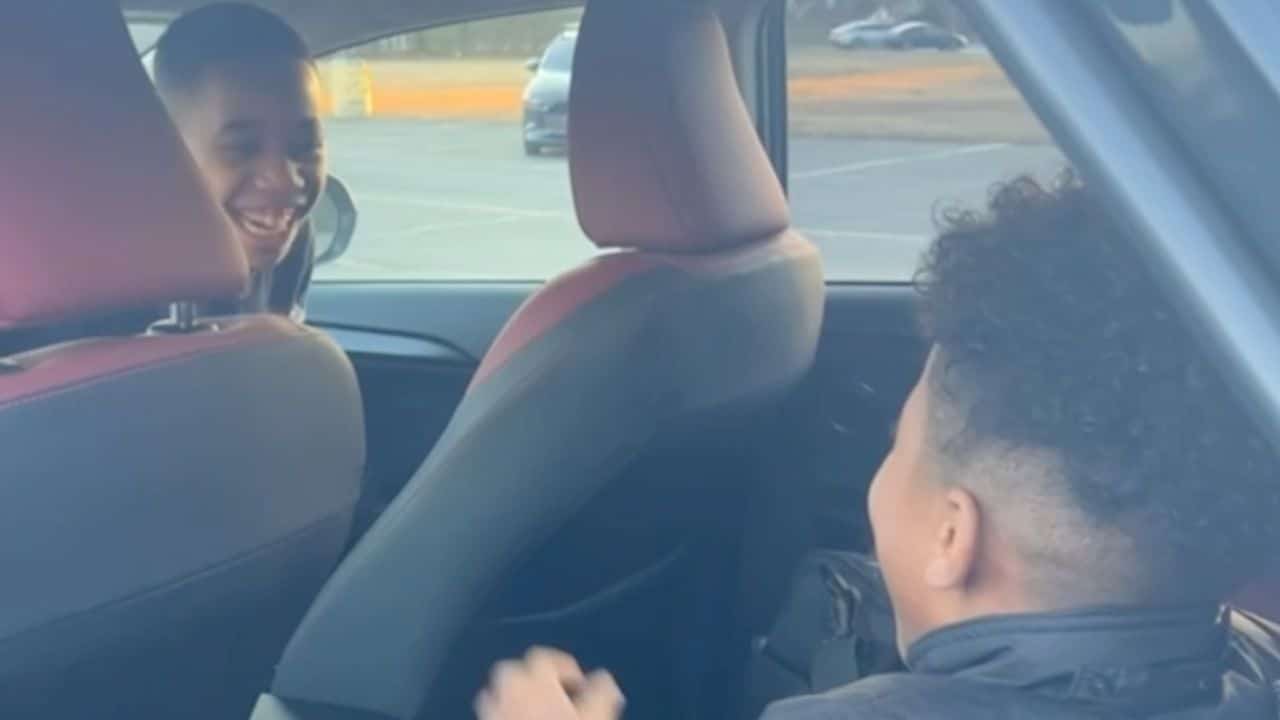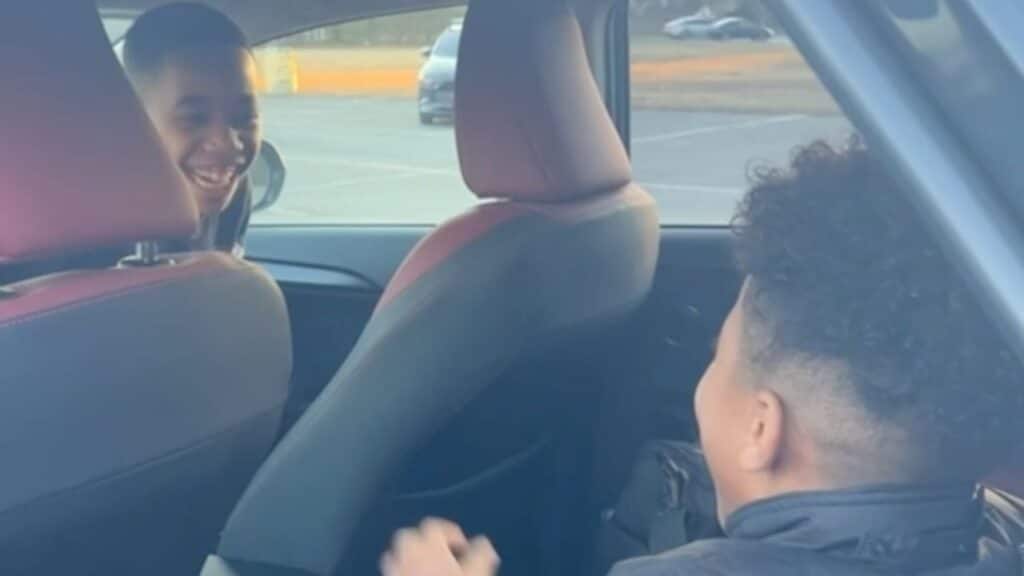 Then, when Aiden opened the car door, he saw a familiar face emerge from the front seat, immediately leaning in for a much-needed long hug from his big brother.
Carter, a celebrity barber, captured the moment on video and later shared it on social media.
He said: "I got him to the car and Taj wanted to hide to surprise his brother – that's when I started to record because I didn't know what the response was going to be.
"To see their response filled with so much love and genuine care – it was a lot of 'I missed you' in one hug.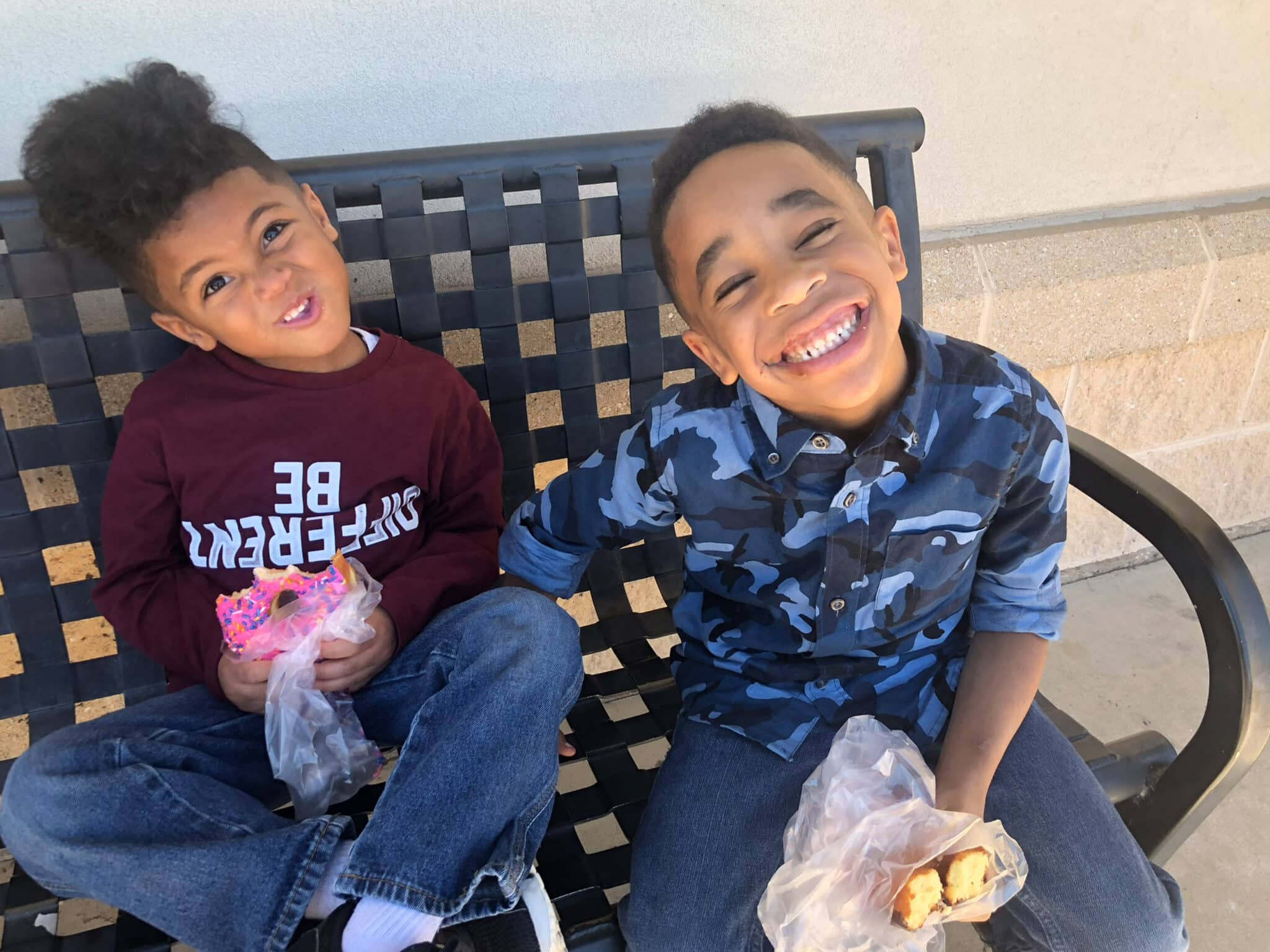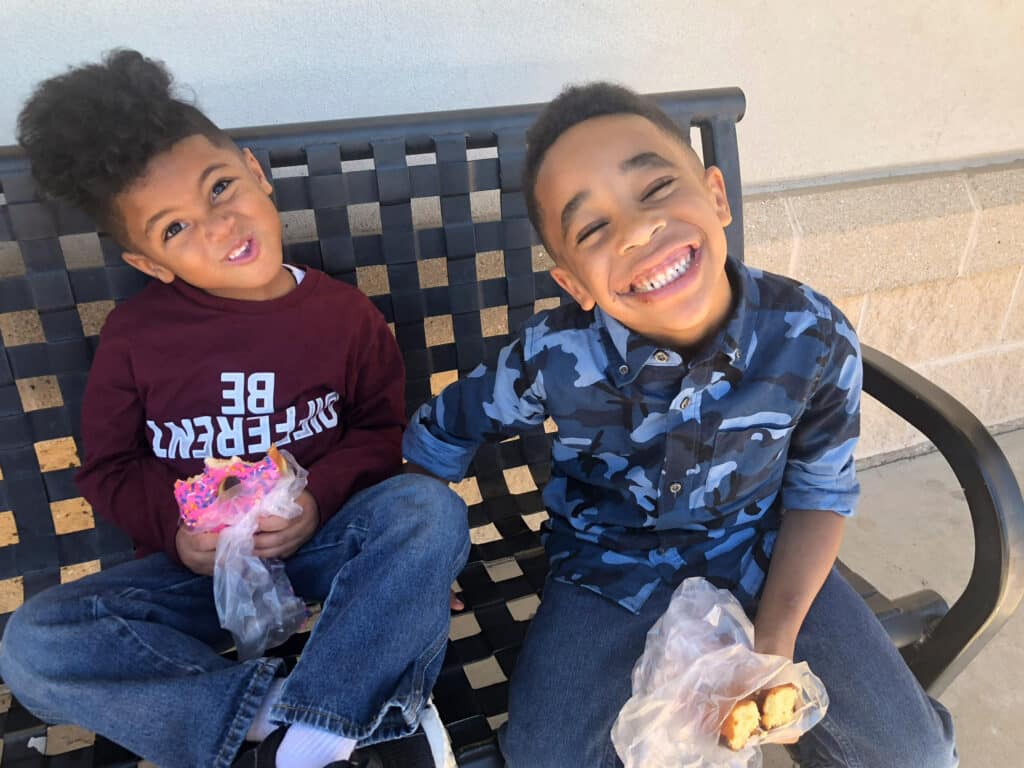 RELATED: Teen Surprises Brother Who Has Down Syndrome In 7-Eleven After Returning From College
"Being in a blended family can work if you really want it to.
"My wife and I have always instilled love and unity within our family, so to see things that we have been teaching the kids being applied by them was just simply amazing – it brought tears to my eyes.
"The boys have always been close knit; they're like twins and they do everything together."
Story via T&T Creative Media