A nine-year-old girl froze in shock as she was surprised by her biological brother, who she'd never met.
Nevaeh, aged nine, from Barrie in Ontario, Canada, had always known she had an older brother, but her sibling Taigen, 12, only found out a few years ago.
The pair share the same biological father, but Taigen grew up with no contact with him, calling someone else dad, his family said.
When he found out about his younger sister, the pair started connecting with each other, calling via FaceTime, as Taigen is based in Dodsland, Saskatchewan, more than 1,700 miles away from his sister.
Eventually, Nevaeh's mom, Mel, 41, and Taigen's mom Alana, 32, knew the pair would want to meet, so they put any differences aside and started working on a plan.
Alana had been planning a trip to Ontario for several months, as Taigen had not only wanted to meet his sister but his biological grandparents, too.
On August 17, in a Walmart parking lot in Parry Sound, Ontario, Nevaeah walked up to her car while her mom quietly set her camera rolling.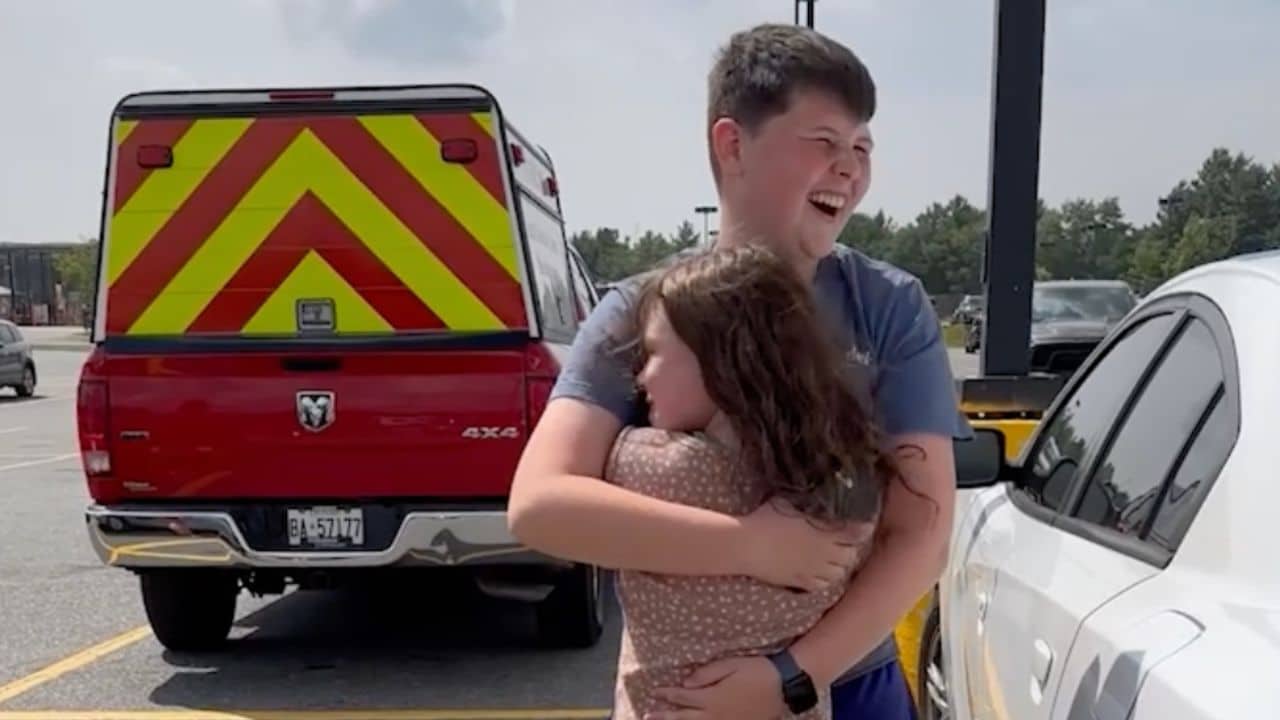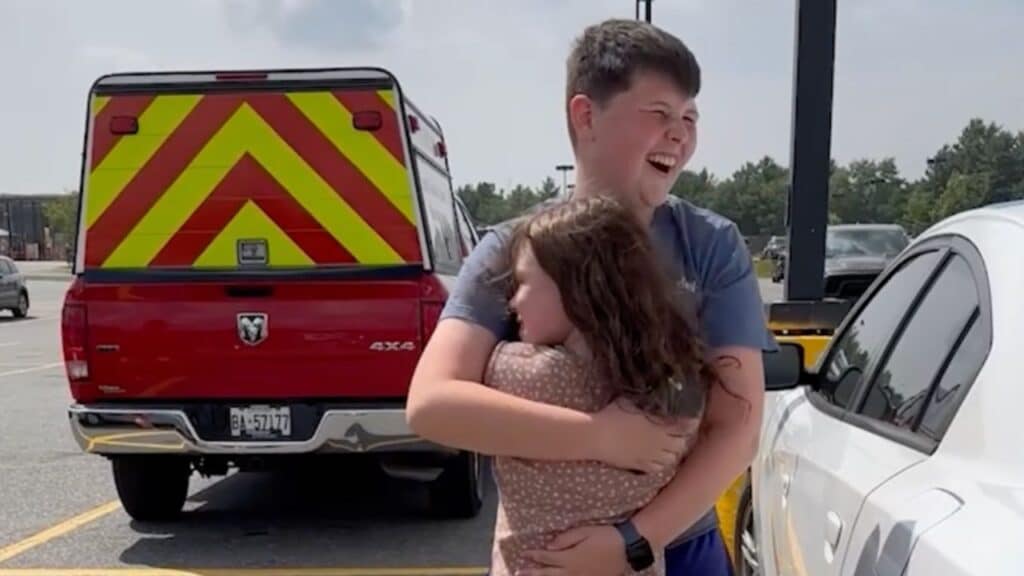 Then, as she walked around a vehicle, Taigen jumped out, causing Nevaeh to freeze in shock and drop her candy.
The pair headed together for an emotional hug before spending time together and catching up.
According to their moms, Neveah and Taigen have already planned a trip to spend more time together in the summer of 2024.
Mel said: "We came out from getting our groceries and I asked Nevaeh to go and open my door and Taigen was crouched down on the other side of my car.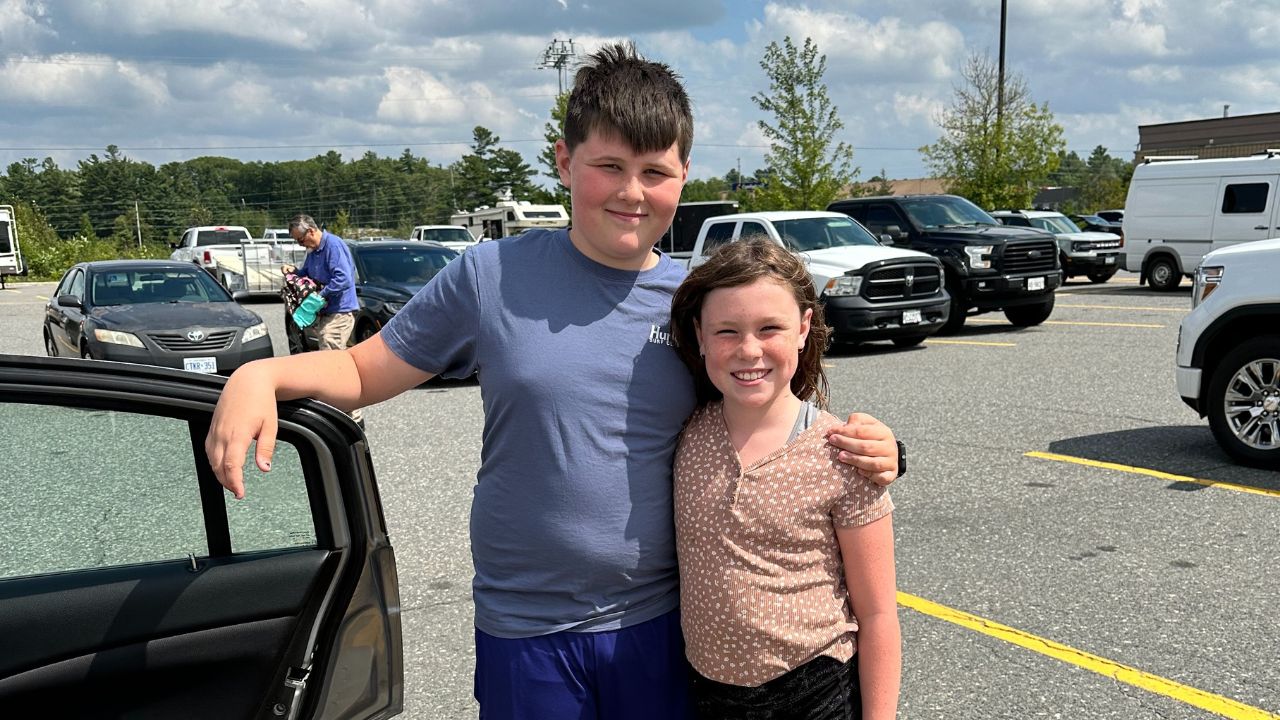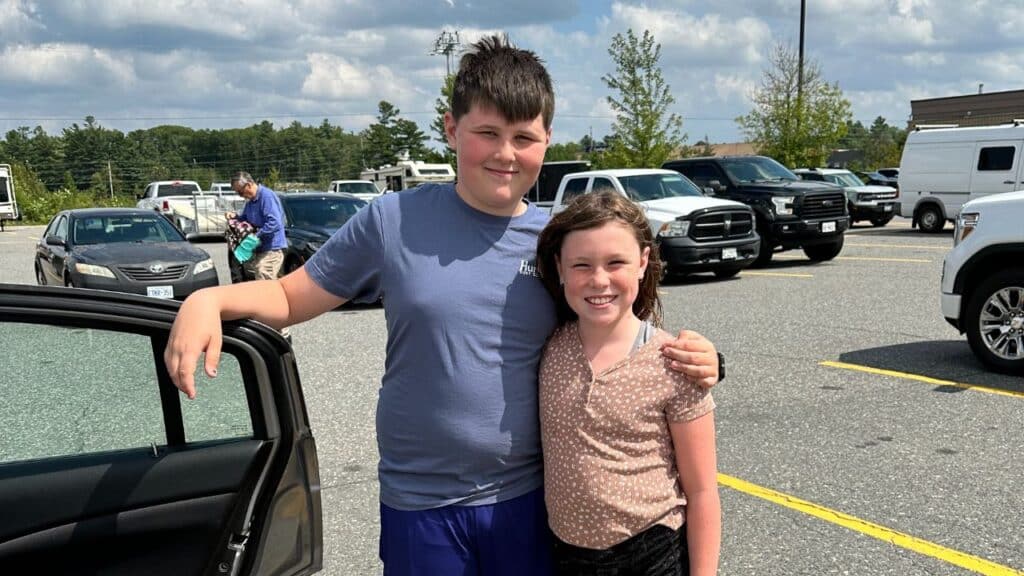 RELATED: Sisters Go Viral After Mom Shares Video of Older Sibling Helping Younger Sister, Who Has Down Syndrome, With Dance Routine
"When Nevaeh saw him she was speechless – she even dropped her bag of candy, which anyone who knows her knows she loves candy.
"She stood in shock for a few seconds and then finally ran and hugged her brother.
"It was honestly the most amazing thing ever.
"These kids have been through so much in their short little lives, and to be able to see the excitement and pure love these two had for each other, which began all over FaceTime, cannot be explained in words."