A beloved uncle could not hide his happy tears when his caring nephews surprised him by purchasing the restaurant he and his father used to own for a quarter of a century.
Dave Khawaja, 61, had no idea what was happening when he was brought back to the site of the Rockville, Maryland restaurant he and his late father Fayez owned after moving to the U.S.
Dave and Fayez ran their version of the restaurant, Chicken Tonight, between 1982 and 2007 – the choice of cuisine chosen because fried chicken was a popular American when Fayez arrived in the U.S.
But after selling the establishment, it was later turned into a pizzeria, which operated in the spot for roughly a decade.
During that time, Dave's nephews – Danny Dubbaneh, 32, and Johnny Dubbaneh, 28 – spent five years building a successful Middle Eastern food business, Z&Z, which specializes in manoushe, an iconic flatbread.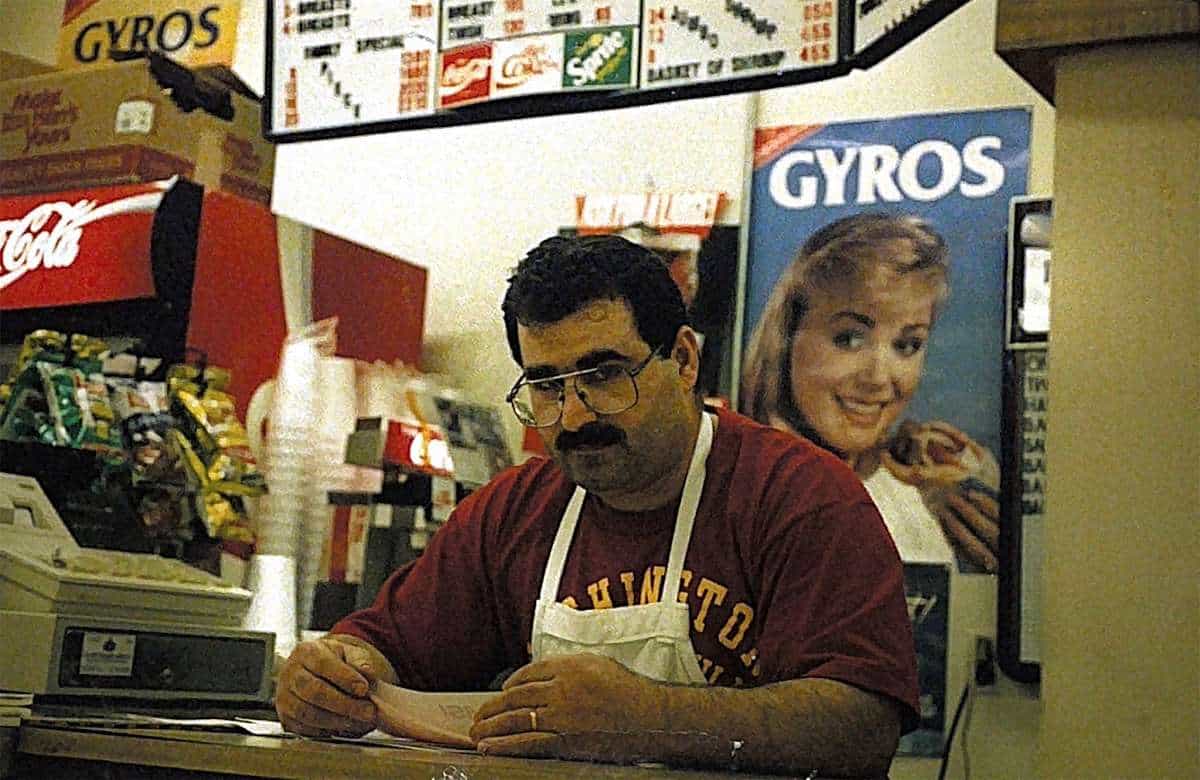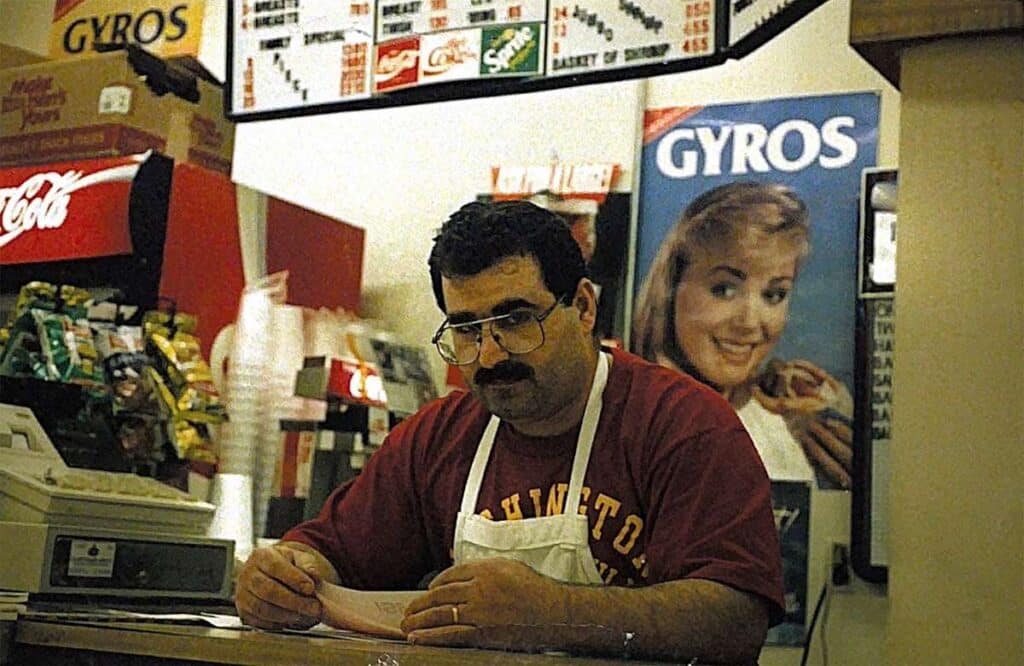 Having started in farmers markets, Danny and Johnny always resisted the urge to open their own restaurant – but one night, on a whim, they decided to email the owner of the pizza spot to ask if she might be interested in selling.
The brothers included some photos of Uncle Dave and their grandfather behind the counter, and, by pure chance, the owner was actually looking to retire and hoping to sell.
READ MORE: Devoted Grandpa Surprises Sister After Half A Decade Apart With Help From Granddaughters
On June 28, the brothers then planned for the big reveal – which also meant surprising their Grandma Munirva, Fayez's wife; their mom, Muna; and their Aunt Yasmin and Uncle Raed.
All of the older family members worked in the original restaurant when they first came to the U.S., and as they gathered outside while Johnny recorded, Dave headed to the front door.
There, after looking inside at an establishment that he thought was closed, Dave was given the news and Danny opened the door.
The 61-year-old was left in pure shock, asking "What the hell?" before later sitting at the counter of his old – and new – restaurant, taking it all in.
READ MORE: Hard-Working Dad Surprised With Dream Red Corvette By Son
Johnny and Danny plan for the family to open a brick-and-mortar version of Z&Z at the location in late summer, which will see them host a block party and allow people to try their renowned manosuhe.
Danny said: "Seeing the reaction and how emotional and happy everyone got was really special.
"It was such an amazing experience to share with our family that made it worth keeping it a secret.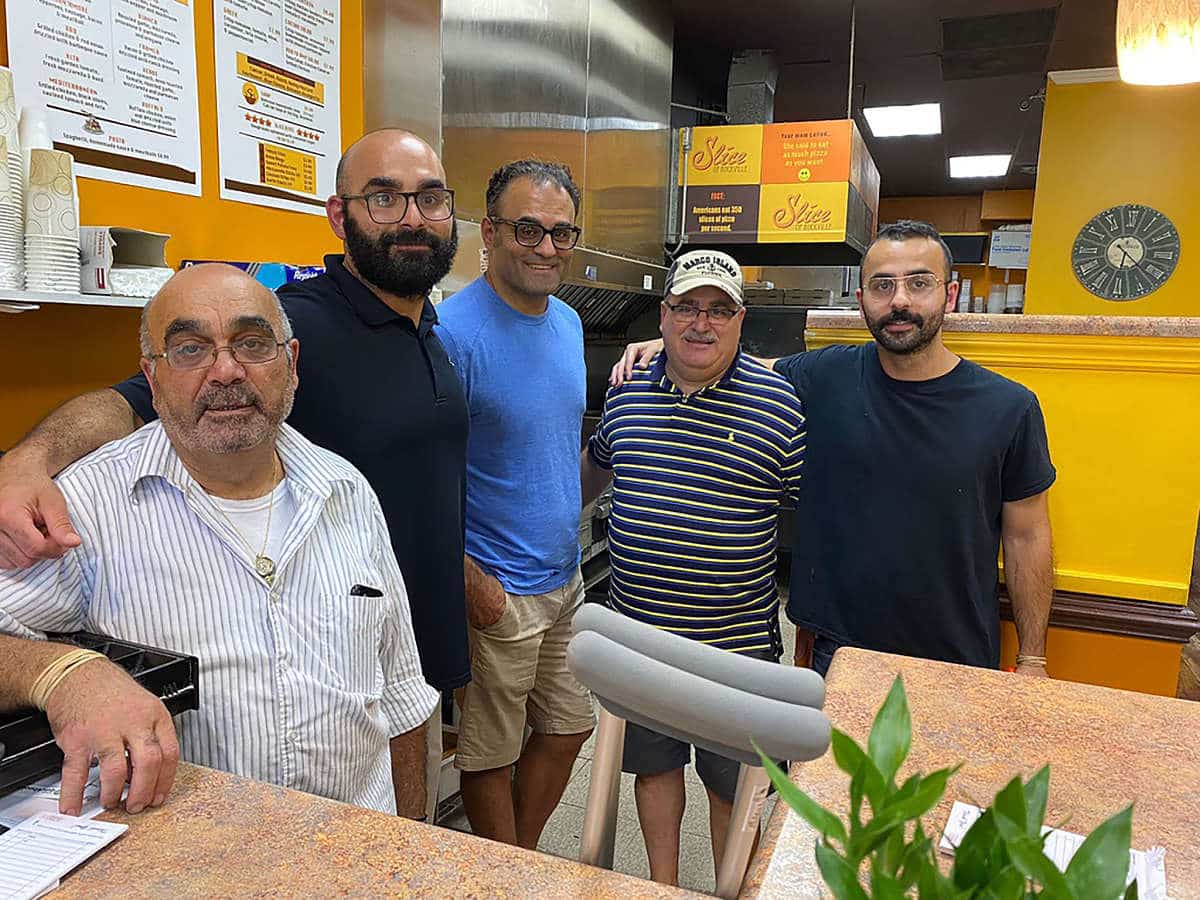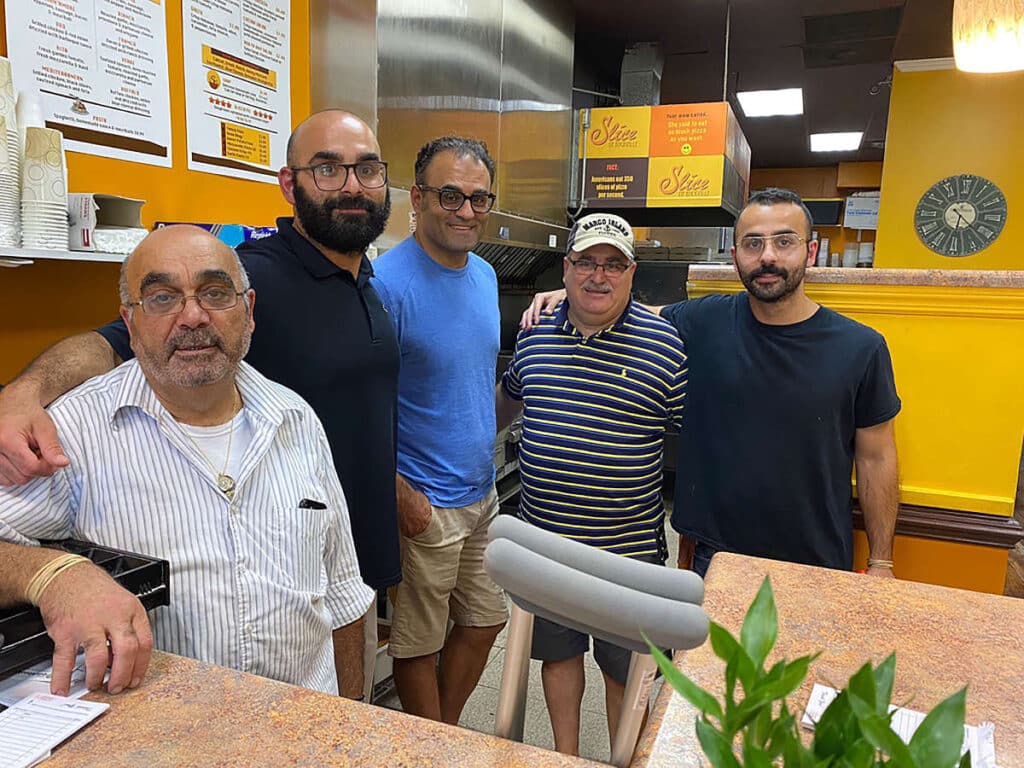 "We'll always cherish the memories of the reactions and seeing everyone come back to the place they had called home for so many years.
"We really wish our grandfather was around to see it because he loved this place so much.
"Everyone in the neighborhood knew him and loved him and some people still ask about Fuzzy, his nickname, to this day.
"We're really humbled by the response and appreciate the support of everyone who enjoyed this video.
"The response on social media has been incredible.
"So many comments have been super supportive and I guess we made a lot of people cry early in the morning…Oops."
Story via T&T Creative Media