A mother and son using matching teddy bears to fill each other's place while they were separated by the pandemic for 500 days emotionally reunite and introduce each other's toy.
Since the start of the pandemic, Rebecca Lloyd, 36, from Alexandria, Virginia, had been stuck in China where she and her husband Matthew Filippa, 34, had previously lived for almost eight years.
In February 2020, Rebecca, Matthew and their son Lincoln, aged three, headed to South Africa to visit Matthew's family, and later that month Rebecca flew back to China for work.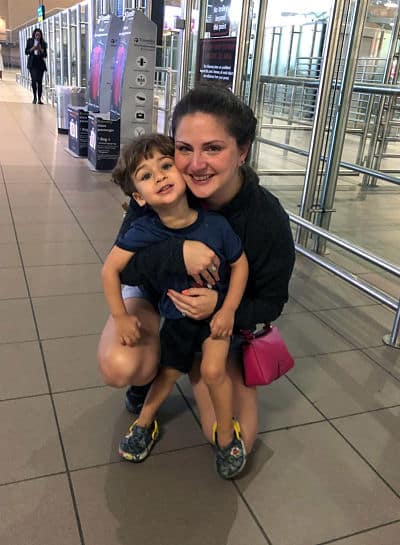 Matthew and Lincoln were due to return to Shanghai on March 27, but as COVID-19 took hold, borders closed and Matthew's company in China shut down, the pair no longer had valid visas.
As a result, Rebecca needed to remain in China and keep her job, so that the family could stay afloat.
She kept in touch with Lincoln via video calls but Rebecca found speaking to her young son through this format made it difficult to connect.
READ MORE: Dad Can't Stop Crying Happy Tears As Daughter Surprises Him after 3 Years
So getting creative, she sourced two identical teddy bears by Heart 2 Heart, a non-profit helping children in rural China have heart surgery they wouldn't ordinarily be able to have.
One bear was sent to Lincoln and another remained with Rebecca.
Lincoln took to calling his bear "Mama Teddy," which he carried everywhere and provided Rebecca with a way to connect with her son from afar.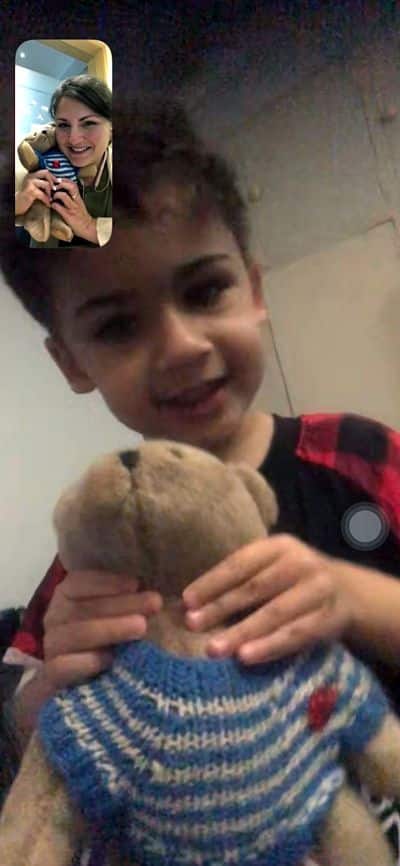 And Rebecca decided to take her bear everywhere, too – just in case Lincoln was to call and the bears could then play on FaceTime.
The bears went on scavenger hunts, read stories, and talked about their days, Rebecca said.
Eventually, Rebecca was able to find a job in the U.S., and so Matthew and Lincoln flew back from South Africa on June 30 and Rebecca reached home soil on July 3.
After taking COVID tests, the family met for an emotional reunion on July 9 – 494 days since they had last seen each other – which Rebecca then shared online to an outpouring of love.
When it was time for the bears to meet Lincoln giggling as they kissed, cuddle and shook paws.
Rebecca said: "Getting to hold him and for him to realize I was real and our teddies were real – it felt like a moment that we thought would never come.
"There were giggles and tears – you can see in my face the sheer exuberance and excitement when the bears finally met.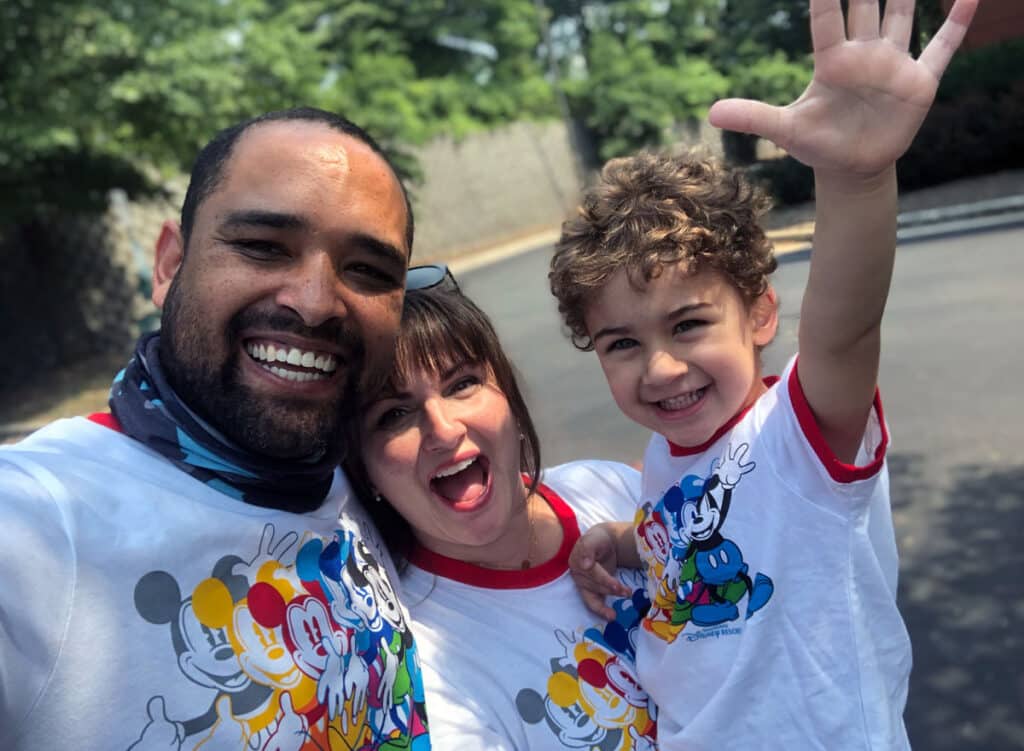 "We have matching pictures of the bears on our respective plane rides back to the US.
"It was a moment that I just thought would never come.
"It was beautiful getting to experience the reunion and know that now these bears get to go on adventures together now."
Story via T&T Creative Media