A military son brought his "best friend" mom to tears on her wedding day after returning home from a nine-month deployment to surprise her before walking her down the aisle.
When Rahni Kirksey, 24, a specialist with the Illinois National Guard, found out about mom Fleur's wedding, he thought he may be able to walk her down the aisle virtually at best.
He'd last seen Fleur, 47, in October 2020, two days before he deployed as part of a 445-day mobilization he later believed would see him miss his mom's big day the following summer.
READ MORE: Military Best Man Secretly Returns From Deployment Overseas To Surprise Groom On Wedding Day
But when her fiancé, Terrainius, called Rahni – from Chicago, Illinois – to ask for his mom's hand in marriage, he told Rahni he would like him to be there for his and Fleur's big day.
Wanting to make his mom's wedding extra special, Rahni did everything he could to get leave, with a two-month waiting period and numerous calls and filling out the necessary paperwork.
When his leave was approved, Rahni liaised with his uncle, Kymon, who is a photographer in the Chicago area and was set to shoot Fleur's wedding.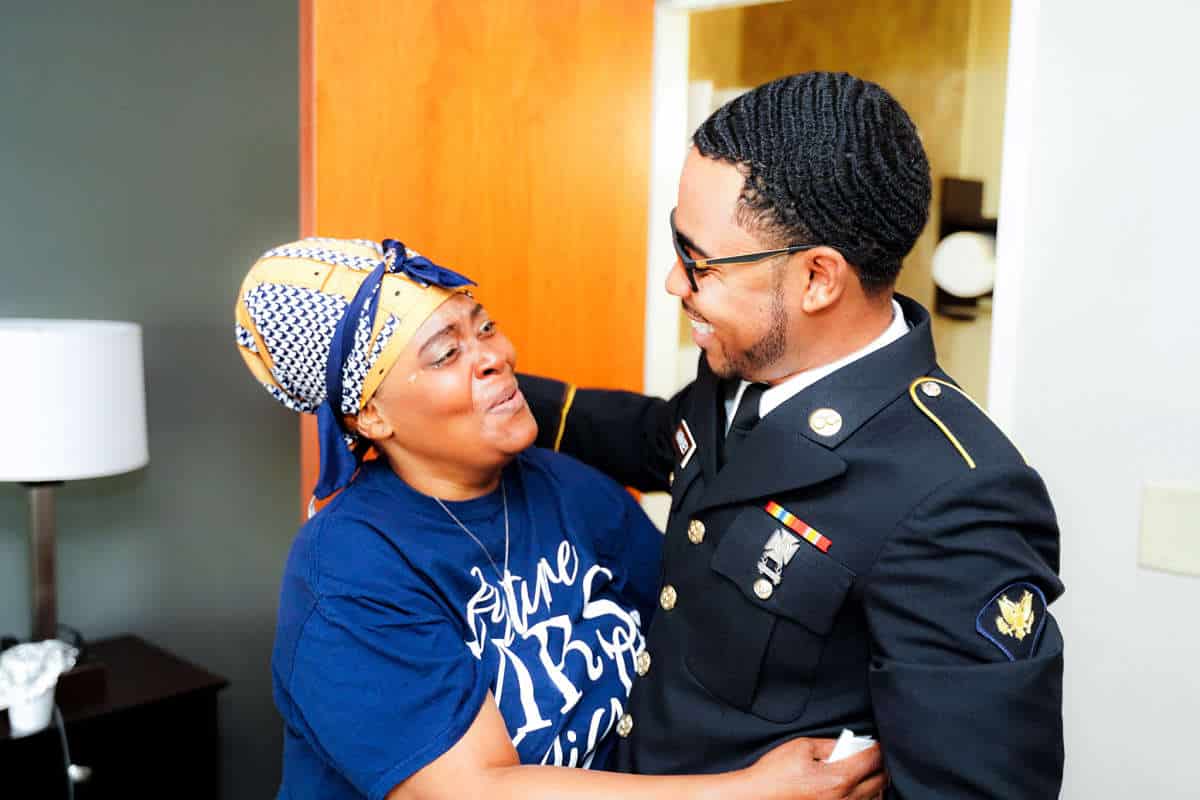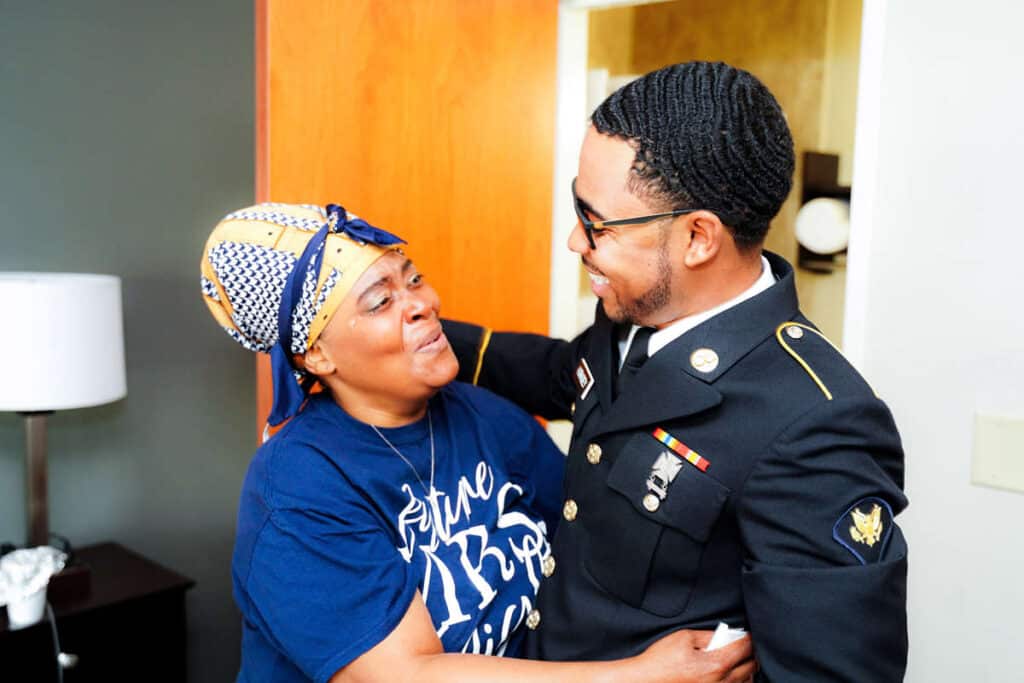 Rahni wanted to surprise his mom, and so, ahead of her wedding on July 17 he arrived at her hotel room bringing her to happy tears while documenting his entire journey.
The following day, Rahni walked Fleur down the aisle, just as the pair had always dreamed.
Rahni said: "The hardest process was keeping the fact I was coming home from her.
"I saw her getting so sad and down that I would miss her big day, as she had no idea her husband and I were planning the big surprise.
"I felt very overwhelmed and excited to surprise her.
"It didn't really hit me until I was walking her down the aisle that I was about to give my best friend to another man who would join our mom and son duo.
"I was just happy her big day had come and the story she told me as a child was coming true.
"Seeing my mom smile because I was finally there made my day.
"The whole day I just watched her glowing that her little grown man and her new husband was there for her big day."
Story via T&T Creative Media