A baby born during the pandemic has gone viral after her parents shared a hilarious video of her trying to walk in outdoor boots for the first time.
In the side-splitting video, viewed almost 30 million times, dad Seyi Adesola can be heard belly laughing as his one-year-old daughter Lael rises to her feet and then sways backward and forwards, her arms waving and face looking shocked as she tries to gain her balance.
Lael, from Ontario, Canada, started walking in October, but due to local restrictions, most of that walking time was spent indoors and in soft-bottom baby boots.
This month, however, mom Makeeda Johnson decided it was time for Lael to get some official winter boots so that she could step outside.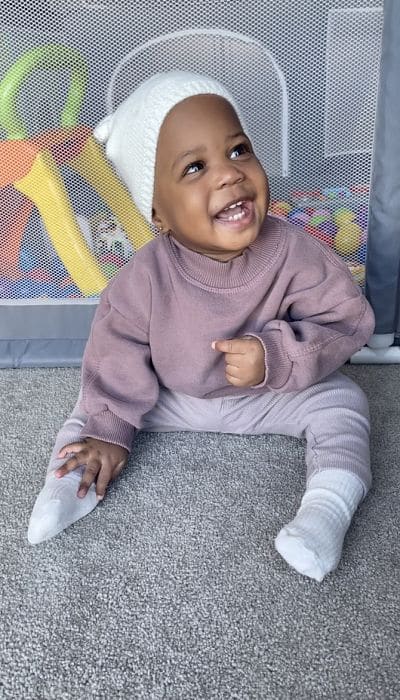 Makeeda captured the moment on video on January 21, later sharing it online and soon seeing the clip go viral.
To date, the video has received more than 29 million views on the couple's channel, Married With Minis.
READ MORE: Best Friends Emotionally Reunite After Four Months Of Lockdown
Makeeda admitted that she didn't initially notice Lael's wholesome balancing act, as she was filming the moment but was distracted by her son.
When she watched the moment back, however, she couldn't stop laughing and decided to share it.
Makeeda added: "I hadn't fully noticed her reaction because I was distracted by my son, but when I watched it back later that night I could not stop laughing.
"We really weren't expecting the response we got to the video.
"It has pretty much gone viral and everyone finds it absolutely hilarious.
"A lot of parents said they could relate and experienced the same thing with their child.
"I think we just want the video to be a moment of happiness for anyone who comes across it.
"A lot of people here are struggling with being in lockdown for such a long period of time or have been more directly impacted by the pandemic – I'm just happy that this video was able to make people's day."
Story via T&T Creative Media