A stunned woman could not believe her eyes when she was gifted a classic sports car that belonged to her late mother.
The stunning 1952 MG TD had belonged to Anita Lindsay's mother but had not been used since the 70s.
But thanks to some crafty restoration work by her husband, Jerry, the vehicle was able to come to life once again.
Standing on her driveway in Portland, Oregon, Anita, 64, was in complete shock as family and friends ushered her outside for what she thought was a 44th anniversary celebration of her first date with her husband – only to be met with the gleaming sports car parked out front.
She was so shocked she did not realize it was theexactcar her mother had driven during Anita's childhood until she hopped in the front seat.
Anita's mother and driven around in the MG roadster during her younger years, and riding shotgun in the vehicle formed such a vivid part of her childhood, Anita said.
A love of MGs followed Anita into her formative years, as on her high school graduation, she was presented with a 1959 MG A of her own by her family
And Anita was driving that same car when she first caught Jerry's eye in the early 70s, but unfortunately it was later stolen and never recovered.
So, Jerry decided he wanted to go one better, bringing the '52 MG her mother had driven back into his wife's life.
Fortunately, Anita's father John, 92, had kept the original MG, and with a bit of convincing over two or three years, Jerry was able to persuade John to move his wife's broken vehicle.
The car was taken from the family's home in South Gate, California, to Portland, Oregon, around three years ago.
Once there Jerry and a classic car specialist, Mark Hatten, worked on the project in secret.
There were difficulties keeping everything under wraps – including when Mark would text Jerry about the project without knowing Anita was, in fact, sitting next to him.
Fortunately, though, the pair were able to keep everything from Anita, and, over three years, Mark closed his shop for one day a week in order to work on the car, which was presented to Anita on August 17.
She said: "The '52 MG, with a couple of children riding shotgun behind the seats, were amongst the times that my mother, at least for a few moments, would regain the free spirit of her youth despite the responsibilities of a family of nine children and would laugh, tell stories and even sing.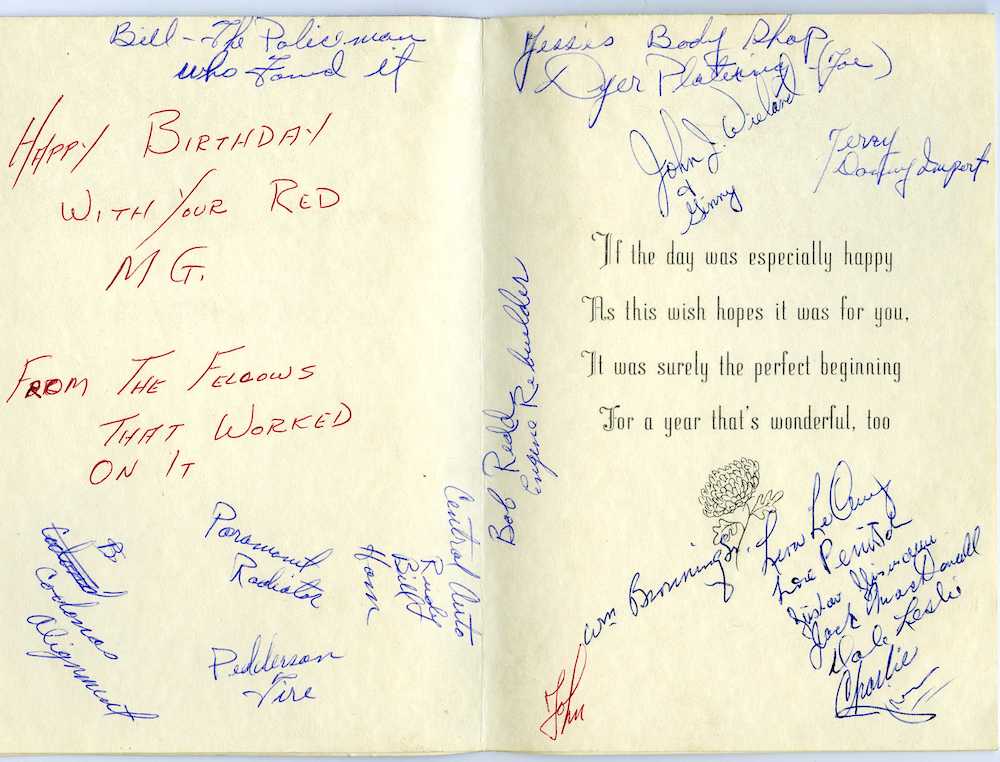 "I remember her every time I drive the car and recall some of those sacred memories and the fun and lovely woman she was.
Mark said: "She was so excited and didn't realize that it was her mother's car until she was in the driver's seat!
"The whole family was there to watch.
"Her daughter said she never cries but she did."
Story courtesy of T&T Creative Media.