A pair of beloved grandparents who got married in a small ceremony with no guests, party, or honeymoon were surprised with a big wedding 50 years later.
As the pair walked into a church on their 50th anniversary, they were met by all their friends and family, ready to give them the day they always dreamed of.
A tear-filled Scottie and Kay Kratchen could not believe their eyes when they opened the doors to Oakland Christian Church, in Suffolk, Virginia.
The couple originally got married 50 years ago in a small courthouse ceremony – a humble affair, in which Scottie, 68, had to borrow her cousins red dress and never had a party or honeymoon.
Fast forward five decades, though, and Scottie was attending her relative Madison Ilapit's wedding, where she mentioned to Madison that she always wished she had a larger wedding with her family there, had circumstances been different.
Scottie and Kay, from Chesapeake, Virginia, have 6 children of their own, but they also took in three additional children when Scottie's sister, Irisann, passed away in 1982 – one of whom was Madison's mom.
One of the couple's biological daughter's was planning to hold a surprise 50th anniversary for the couple, and so, knowing Scottie's wishes, Madison, known as Maddie, suggested hosting a surprise wedding instead.
He mom, sister and Scottie and Kay's daughter all agreed, so they came up with a plan that would get Scottie and Kay, 76, to the church.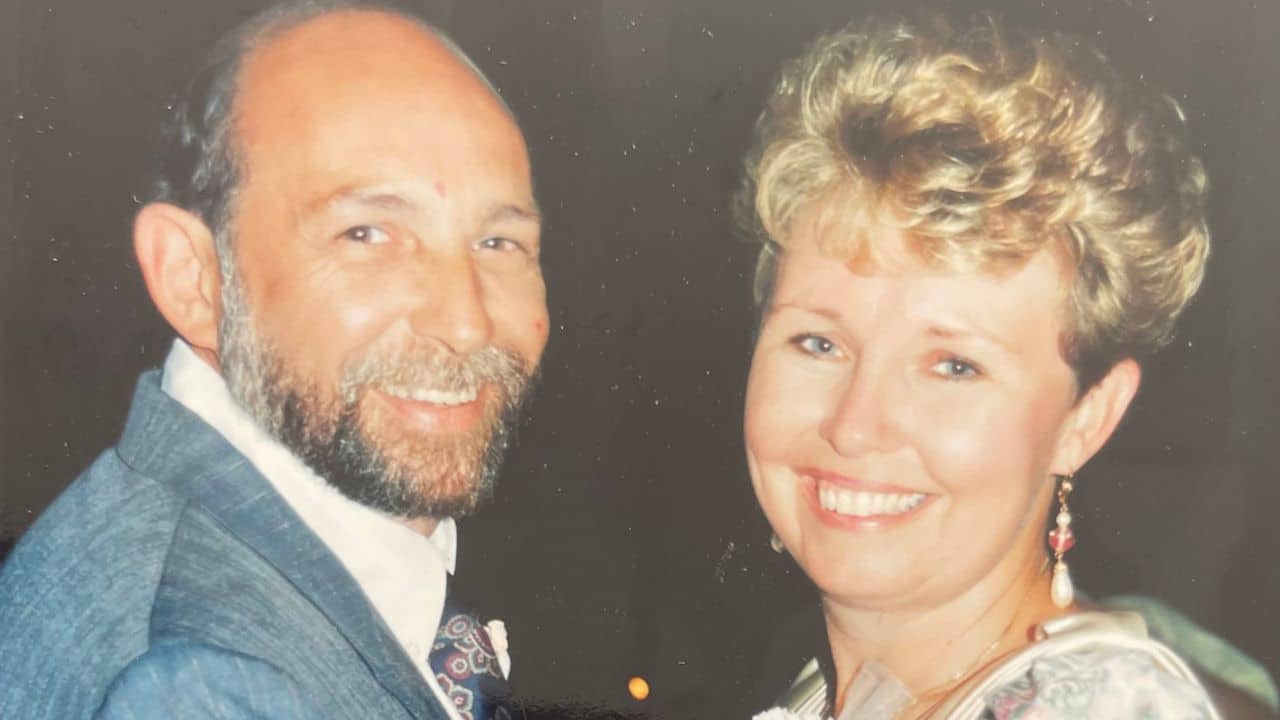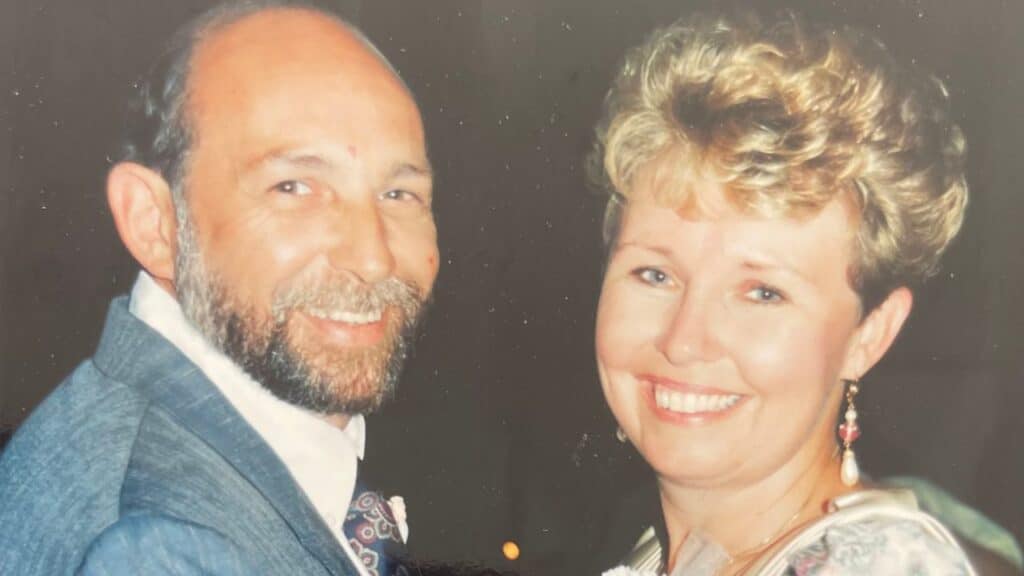 RELATED: Colorblind Groom Sees the World in Full Color for First Time Thanks to Bride's Wedding Day Gift
Maddie's brother is a photographer, and so the family told Scottie and Kay that he would like to take some anniversary photos of them dressed up at the venue – meaning they wouldn't suspect a thing.
When the couple arrived, Kay was convinced to head into the church first, with the few family members who thought were coming for the shoot saying they wanted to have some photos of him alone.
There, though, he was met by 10s of other members of his friends and family, bringing a tear to the 76-year-old's eye as he was then encouraged to wait at the alter for his wife.
Then, Scottie entered, with those present cheering and capturing the wholesome moment on video.
Scottie's brother, Frank, officiated the faux ceremony, while Scottie's stepfather, who is 93, walked her down the aisle.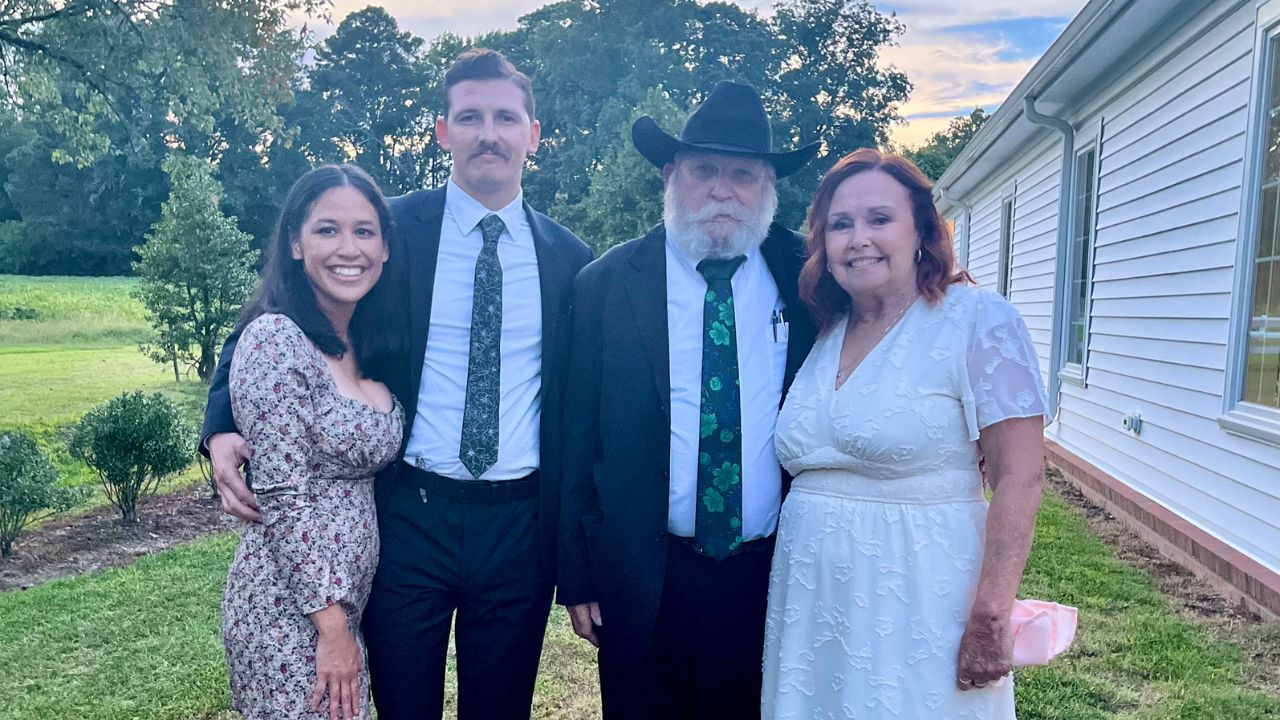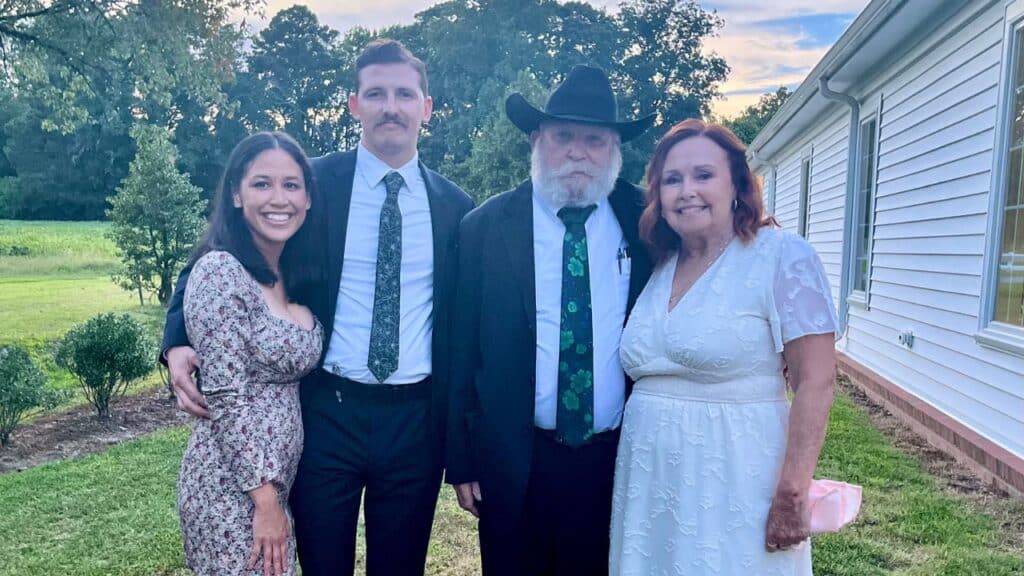 RELATED: Stepbrothers Warm Hearts When They Give Wholesome Best Man's Speech at Their Blended Family's Wedding
Speaking of the moment, Maddie, 26, said: "They are one of the happiest and loving couples I know and with nine children they've been able to always be so happy for 50 years. They now have 26 grandchildren.
"When we saw their reactions there was nothing but tears, of course; we were all so moved and happy that we could do this for such deserving people.
"Family has always been so important to us all – we have forever, and still do to this day, had Sunday evening family dinners all together as a family, with Scottie and Kay and their children and all of the grandkids.
"To be able to have a 50 year anniversary wedding that they never had with all of their own children and grandchildren there too celebrate is something that a lot of people don't get.
"All night Scottie just kept telling everyone how it has been the best day of her life and how happy she was that we did this and she had no idea!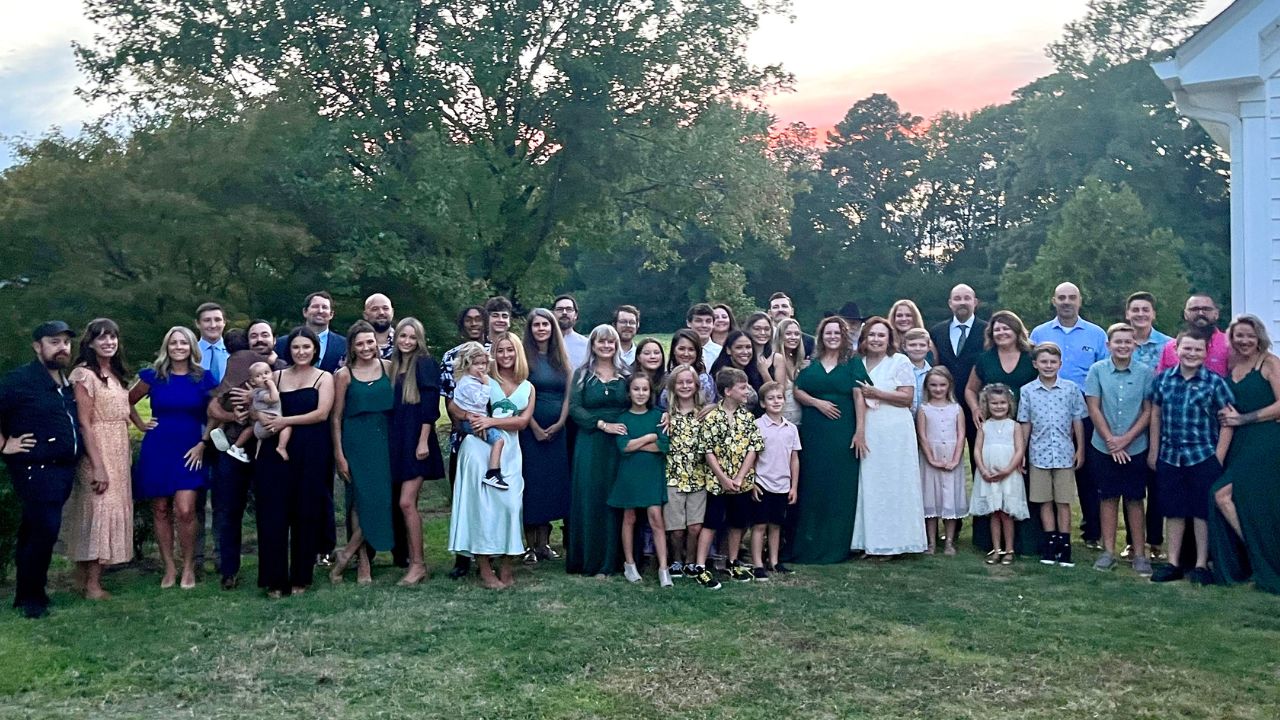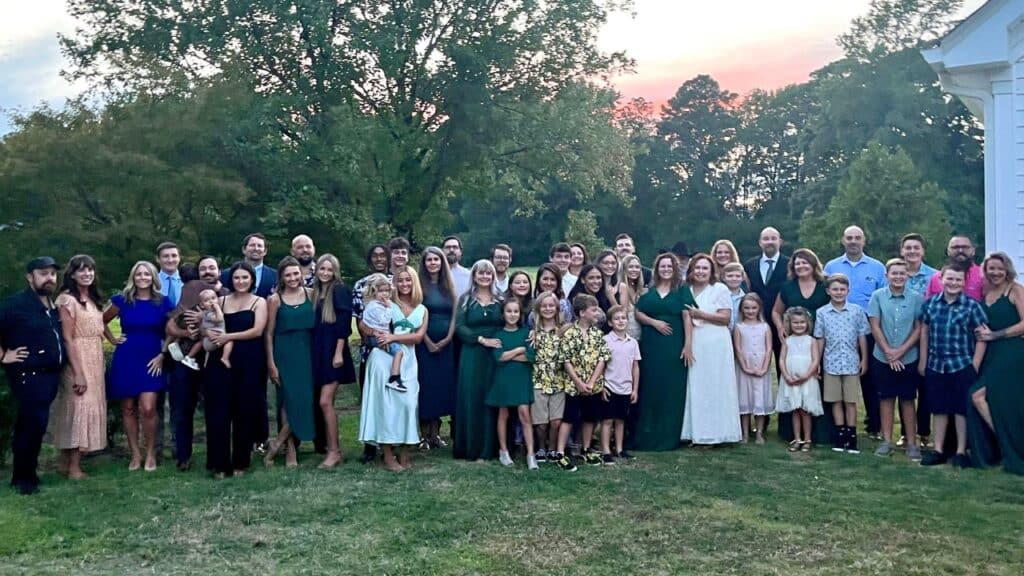 RELATED: Husband With Cancer Surprised in Hospital Bed as Loving Wife Keeps Up 25-year Tradition of Wearing Wedding Dress on Their Anniversary
"When I posted the video on TikTok, I had no clue it would get that many views – I just wanted to share with everyone.
"All of the comments have been so positive and kind, and it makes me so happy that there's still so many wonderful people in this world who love to see others happy and love seeing families come together to be able to make things like this come to life.
"I hope that this video sends a message of love to others of how important it is to do things for your loved ones, to show them you love them."