A six-year-old boy sprinted from his home when he realized his "best friend" grandpa had driven across the country to see him – and to then reveal he was making the move permanent.
Grandson Carson, who lives in Dallas, Texas, has built up a strong bond with his grandfather James Conley, who lives in North Carolina, as James had daughters and Carson is the only boy in his family.
The 59-year-old was there for Carson's birth, first birthday, vacations, first day of school, kindergarten graduation, basketball games, baseball games, the loss of his first tooth, and taught him to ride a bike.
The pair were also able to do "boy things" when they hung out – but the distance was made it tough for Carson, whose single mom, TeAndra Taylor, 34, often asked her dad to move closer to them in Dallas.
According to TeAndra, this was never a possibility for James, a retired military veteran, but on January 7 he hopped in his car and started the drive from Charlotte to see his best buddy and break the news.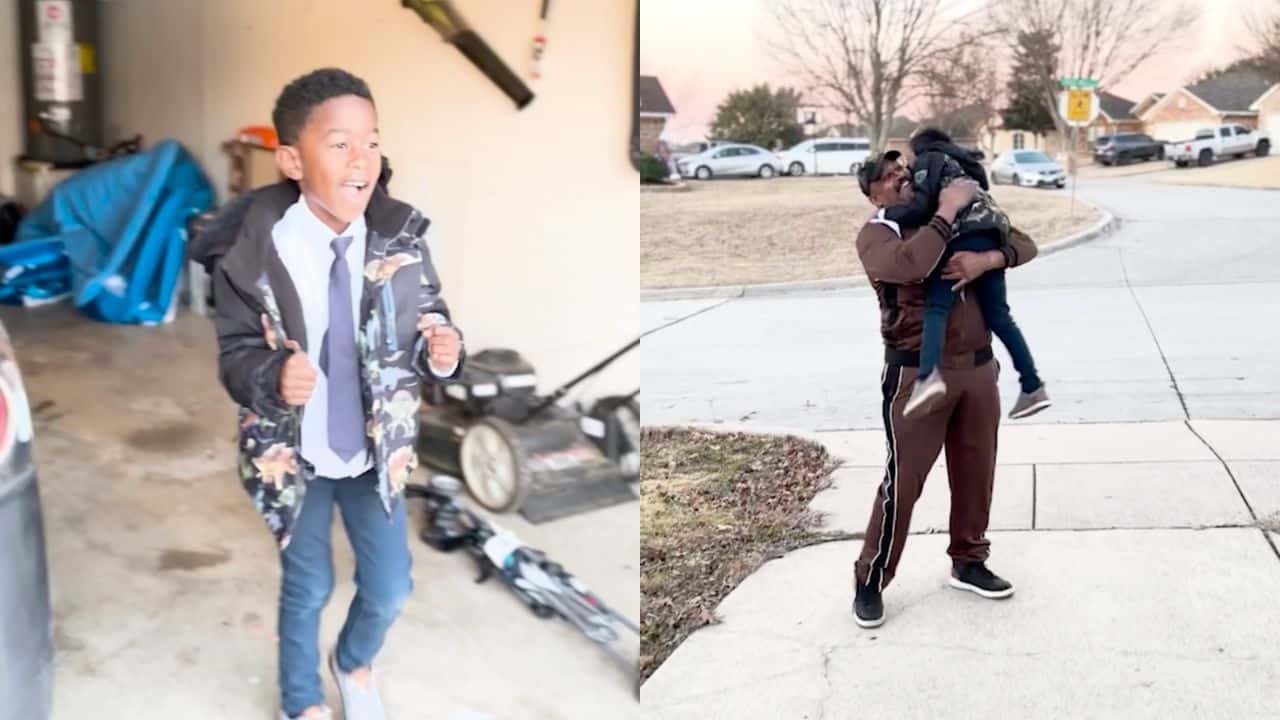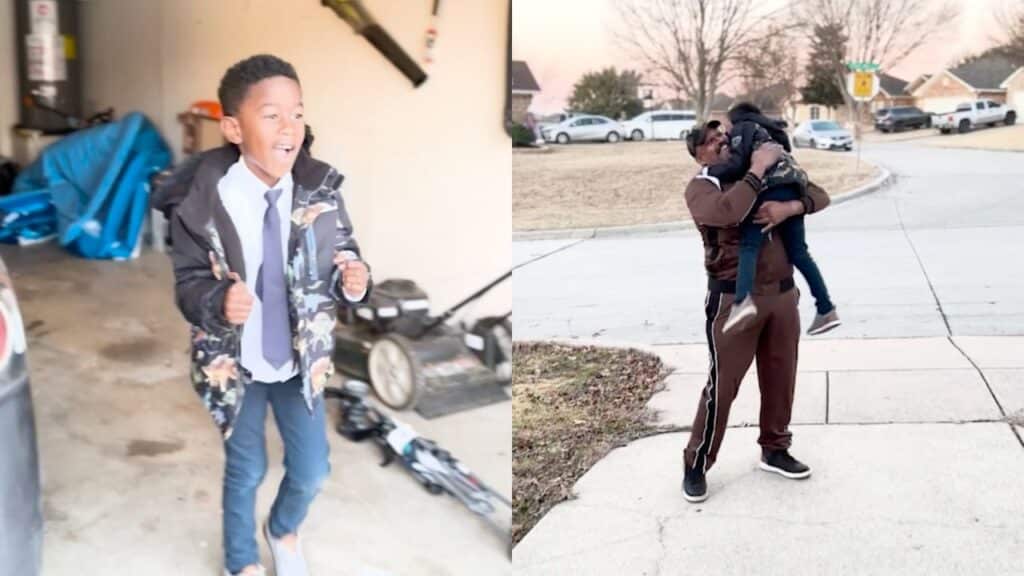 RELATED: Grandpa Flies for First Time in 10 Years to Surprise Grandson for Last Chemotherapy Session
TeAndra told Carson to close his eyes as there was a surprise waiting for him outside, then with her camera rolling the garage door opened, and he sprinted down the driveway and into his grandpa's arms.
James later revealed his intentions to move to Dallas, and having packed some items into his car during the January journey, he was able to build a foundation in the city.
He will complete the move to Dallas permanently in the fall of 2023, living in a multi-bedroom place that will allow Carson to stay overnight.
TeAndra said: "My dad only had girls, so he wasn't able to do all the 'boy things' he wanted to with us.
"When he found out I was having a boy he was so elated to finally have a boy in the family.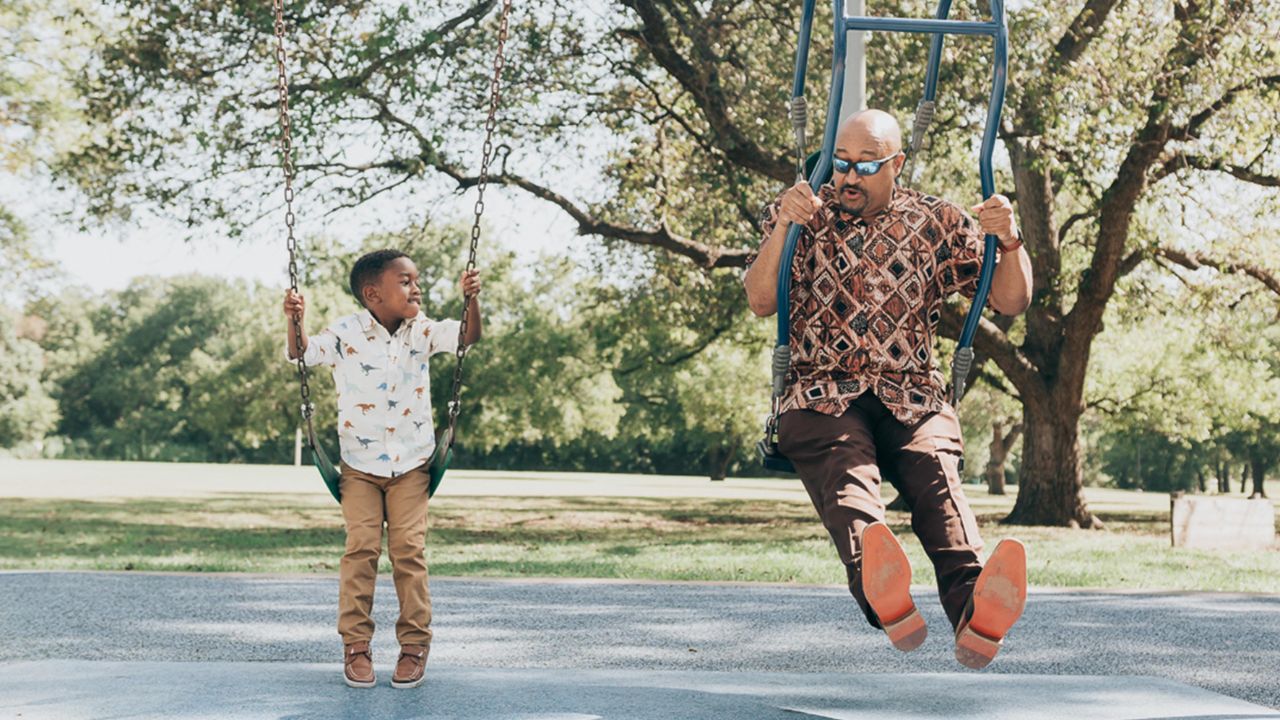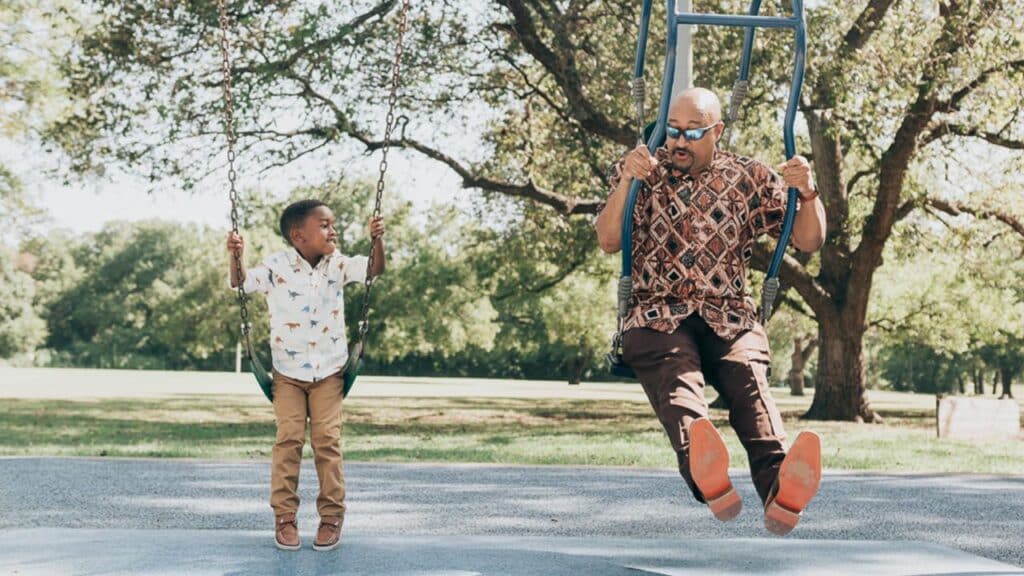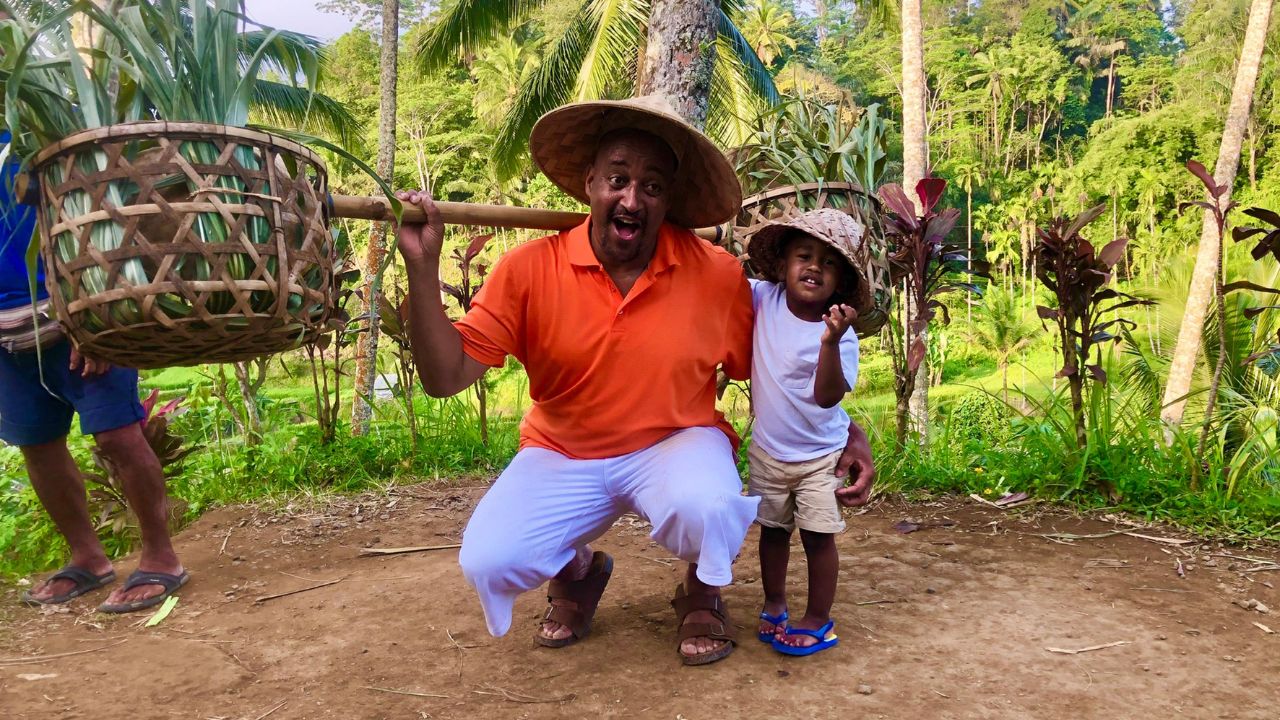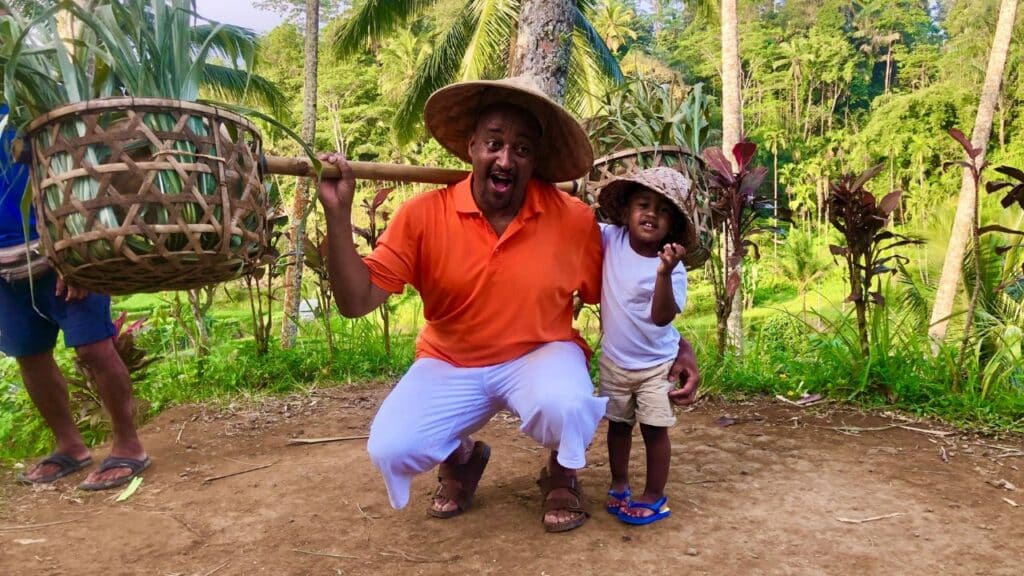 RELATED: Grandpa's Unique Whistle Leads to Emotional Reunion With Grandchildren After Two Years Apart
"I had my son close his eyes while walking through the house.
"He stayed in the garage while I went out to make sure my dad was in place.
"I opened the garage and the way my son's face lit up brought tears to my eyes.
"I was in tears. Not many people have this relationship with their dad, and not many kids have this bond with their granddad.
"It's such a blessing to watch their bond flourish.
"The response to the video has been overwhelming.
"I had so many people telling me it made them cry because they miss their grandpa, or I had people who wished that their kids had the bond with their grandpa that my son does."