A beloved grandma can't hold back her tears of joy as she discovers her newborn great-granddaughter has been named after her.
When Melissa Regner, 36, broke the news to her grandma Nancy, at St. Nicks Hospital, in Sheboygan, Wisconsin, the 86-year-old initially let out a stunned, "You're kidding me!"
But then, as the reality of the situation hit Nancy, her hands began to tremble with shock and tears filled her eyes.
She was then presented with baby Nancy – who Melissa had always intended to name after her grandma, even before her first child – a son named Casper who was named after his great, great grandpa – was born.
The previous year had been tough on Nancy, Melissa said, adding to the emotion of the moment.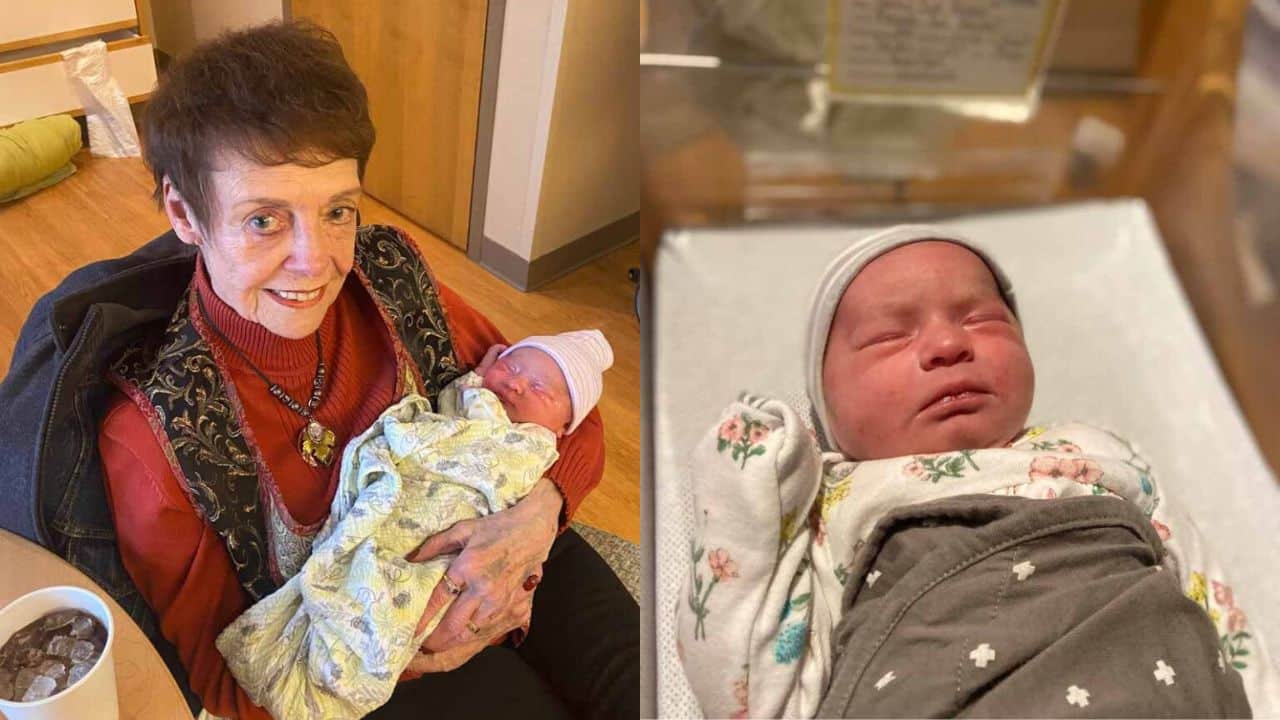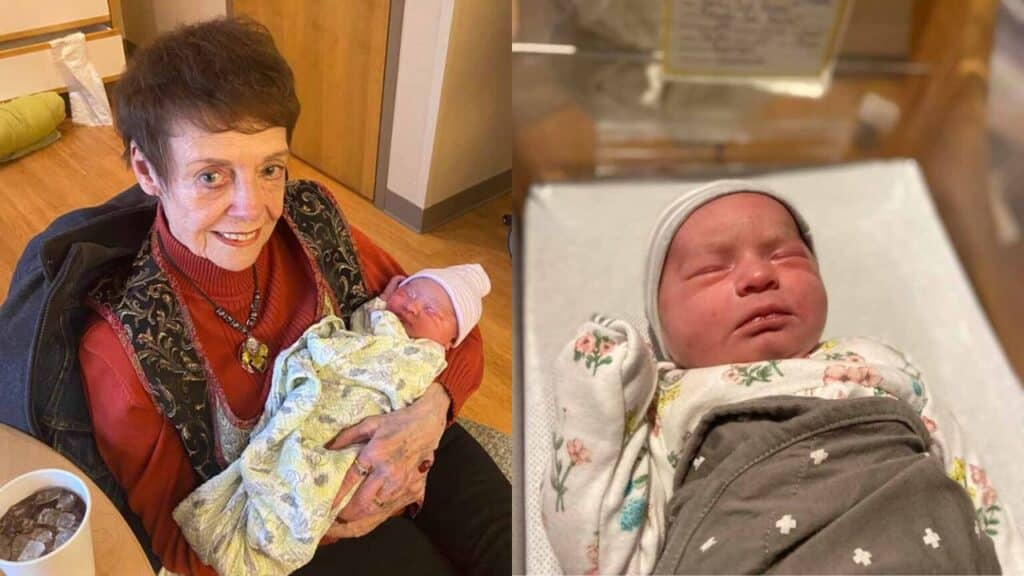 RELATED: Grandpa Cries When He Discovers Baby Is Named After Him
Melissa's grandpa had passed when she was a child, but Nancy then lost her partner of 18 years in the year before her great-granddaughter was born.
That was coupled with Melissa's father battling leukemia, before he got the all-clear a week before baby Nancy's birth.
The surprise took place on November 11, 2021, but it did not come to light until January 2023, when a friend of Melissa's shared the video on his social media page, Crowded Table Stories, which aims to tell wholesome, everyday stories about people from all walks of life.
Speaking of the surprise, Melissa said: "I never expected an emotional response like that – she had been through a lot the last few years, and I believe it was a turning point in her life.
"Seeing her great granddaughter with her namesake, it gave her new life, a new purpose.
"I hope people take time out to have special moments with their loved ones, especially the elderly.
"We are here on this earth only for a short time, but our memories and moments will last a lifetime.
"I know that after my grandmother leaves this earth, I will always have this moment."
Story via T&T Creative Media