This is the tender moment a family's Golden Retriever snuggles up to their new baby girl as she meets her for the first time.
Footage shot my new mom Ann Johnson, 31, shows her husband Danny, 33, cradling their new daughter Charlotte at home in Hurricane, Utah.
Golden Retriever Sadie then strides into the room eager to see the family's newest edition – and immediately gives Charlotte an affectionate lick on the cheek.
And as dad Danny continues to cradle Charlotte, Sadie proceeds to snuggle at his feet next to little Charlotte as she sleeps – gently resting her paw close to the infant.
Ann can be heard saying in the background: "Look at her paw – so cute!"
The couple had struggled with fertility for 11 years and sadly suffered two miscarriages before baby Charlotte arrived.
Ann's pregnancy was carried until 39 weeks when doctors made the decision to induce her.
And despite the umbilical cord being wrapped around the baby's neck twice, the delivery went smoothly with a healthy Charlotte being born on January 11 weighing 7lb 10ounces.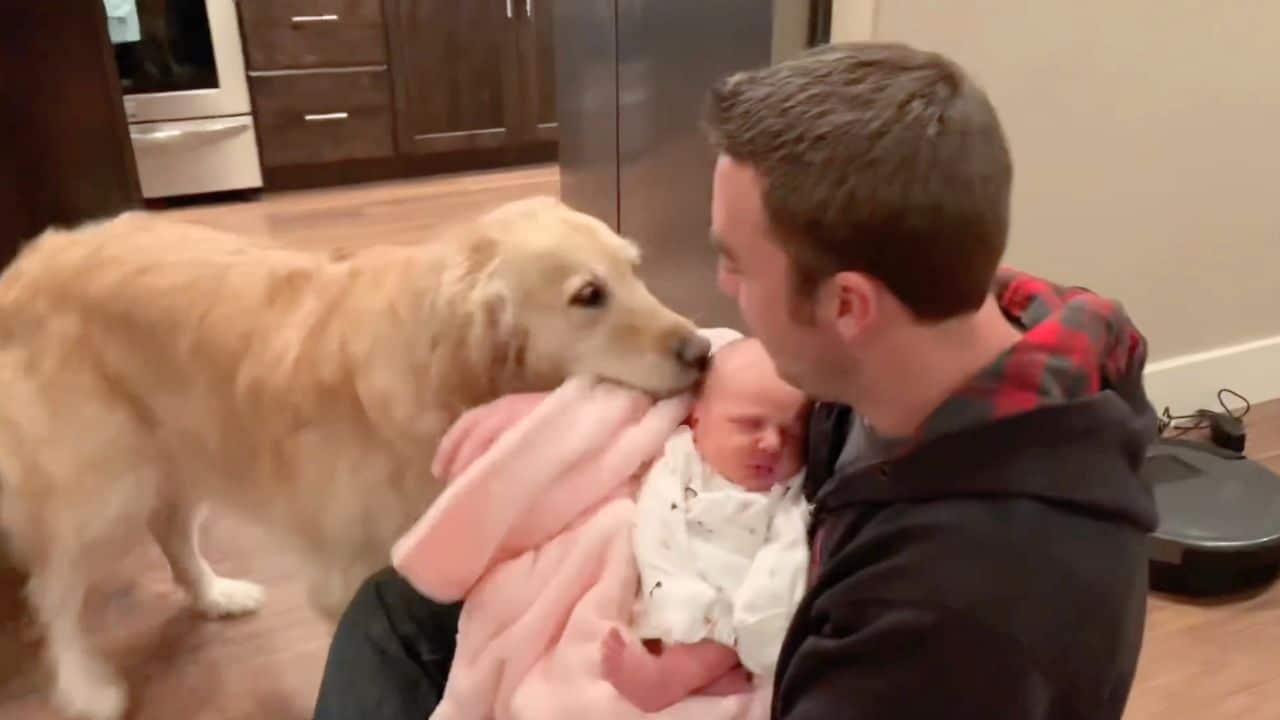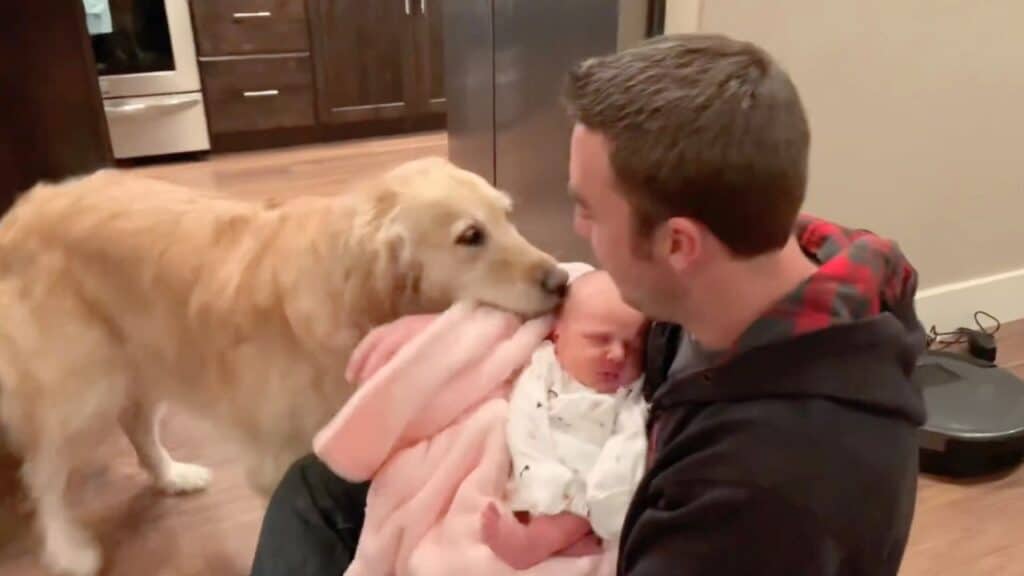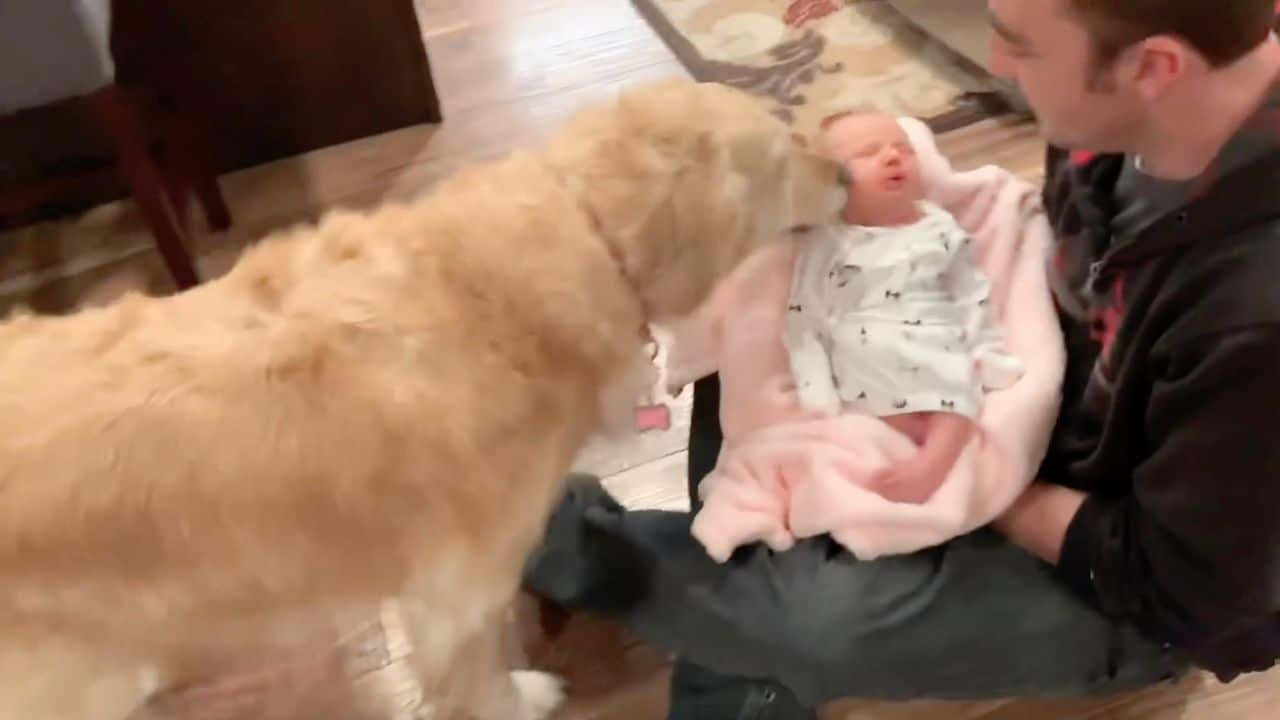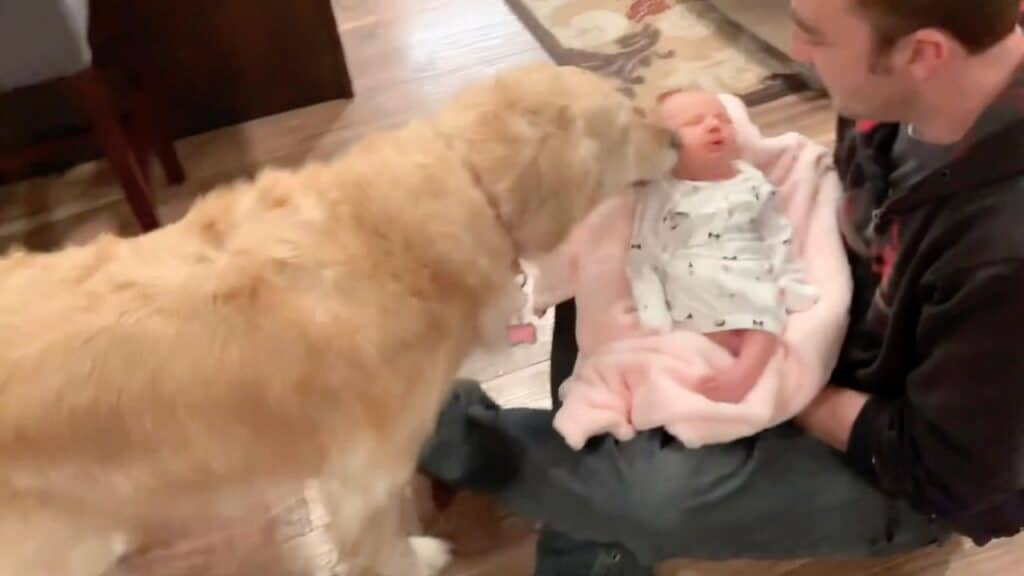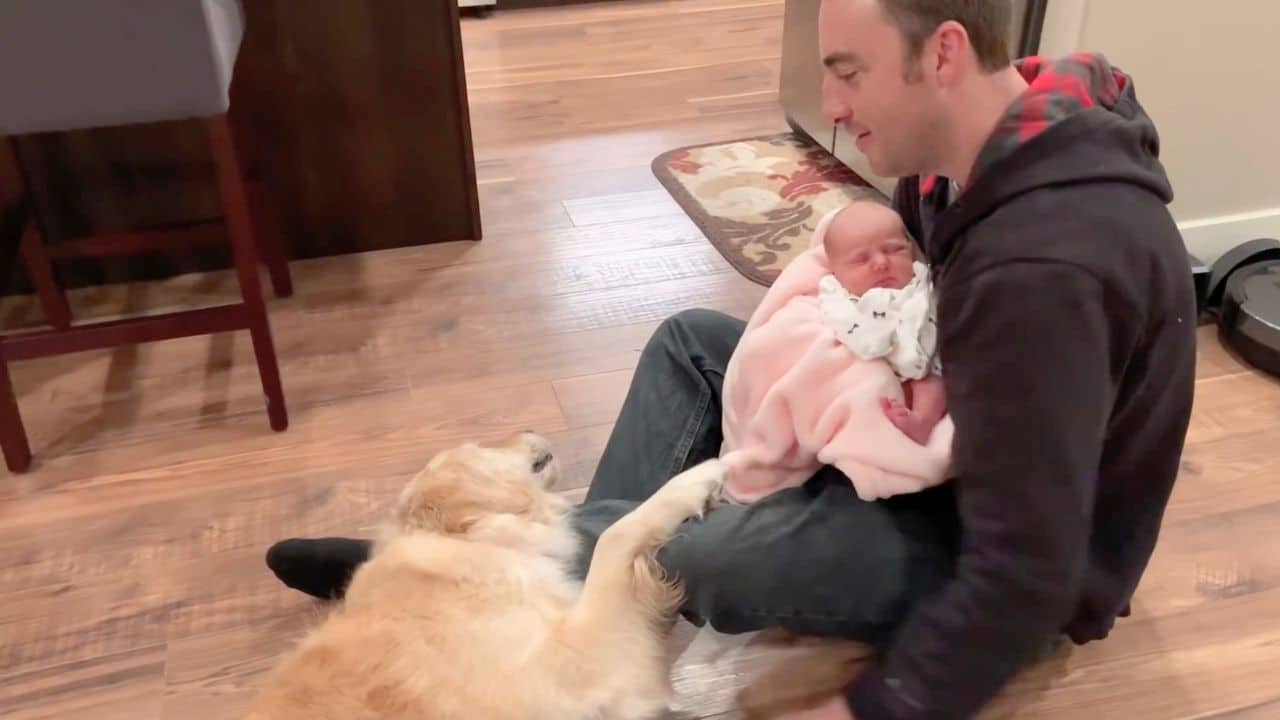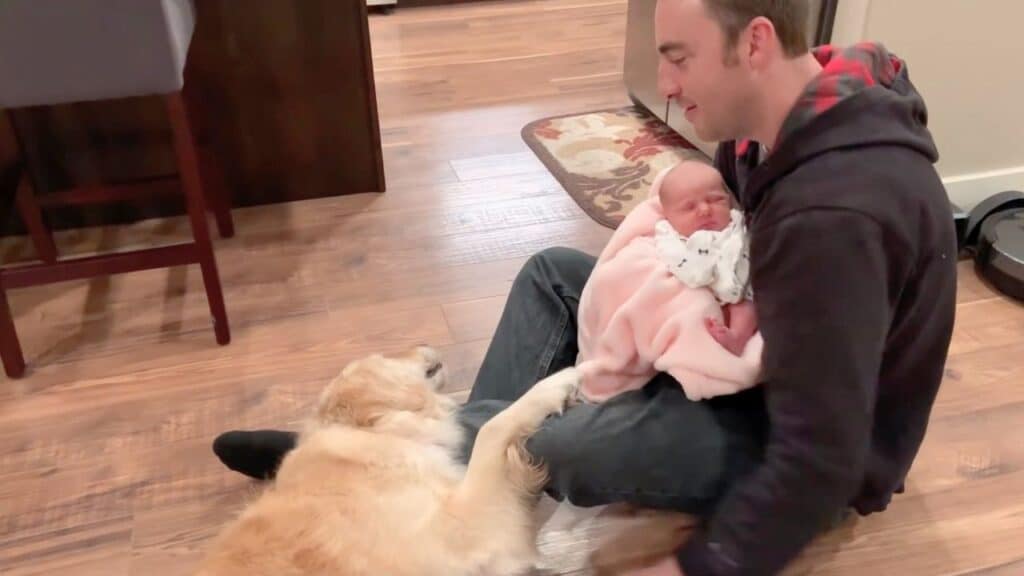 RELATED: Incredible Dog Helps With Baby Duties – And He's Probably Better Than Your Husband
The overjoyed couple swiftly brought her their new daughter home to see the rest of their 'family' – Sadie and their three rescue cats, Leo, Junior and Marry-Jane.
And a delighted Sadie immediately took to the newsiest addition to the household.
Danny said: "My wife and I have struggled with fertility.
"We sought out fertility help through many sources, we were sponsored in races for infertility, and suffered two miscarriages, but finally we have been blessed with the arrival of our first child – a beautiful daughter named Charlotte.
"Sadie has shown us so much love during our trials."