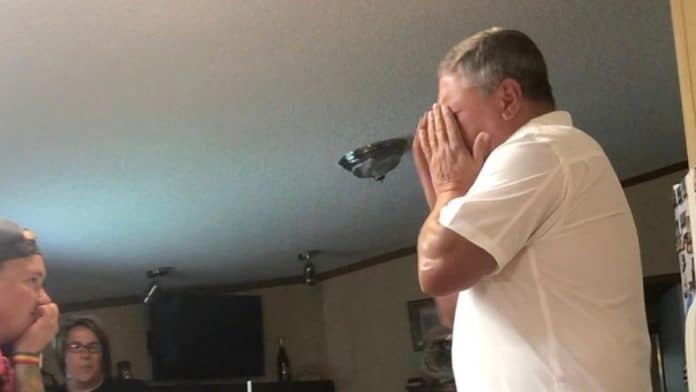 A loving stepfather burst into tears as his stepdaughter presented him with a card asking him to adopt her.
Billy Metcalf, 41, had no idea stepdaughter Megan Spohn, 25, was surprising him at home in Gonzales, Louisiana.
For more than 20 years Billy has been the father figure in her life, teaching her to play softball and always cheering her from the stands as her biggest fan.
Megan said she wanted to wait until she was of legal age to take Billy's surname herself.
So, as an adult, she put in motion plans to surprise him for Father's Day, on June 21.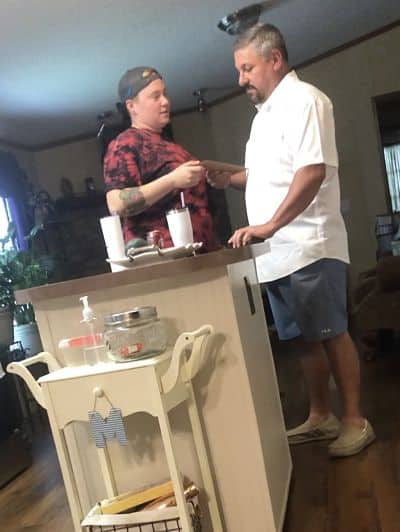 The 25-year-old says she usually gets Billy a card, so her stepfather wasn't suspecting anything.
And so with her sister recording the moment on video, she hands him the card with Billy welling up as he reads the message – before the pair embrace in a loving hug.
RELATED: Man Brought to Tears After Reading Book of 50 Reasons Why His Step-children Love Him Before Being Asked to Adopt Them
Megan said: "I was excited, nervous and anxious all at the same time.
"I didn't doubt that the answer would be anything other than a Yes, but I knew it would bring so much joy to him because he's always referred to me as his daughter and nothing less.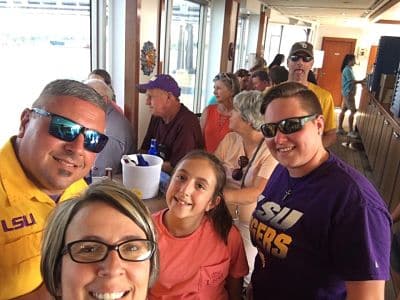 "So when he put the card on the counter and he started crying, I lost it as well.
"I took the video and posted it on my TikTok and it's still to this day getting comments and views – the same thing on my Facebook.
"Family and friends and even strangers are overwhelmed with joy for us – it's truly been a blessing to share this special moment with everyone."
Story courtesy of T&T Creative Media