This is the emotional moment a beloved step-dad was asked to read through a book of 50 reasons why his step-children loved him, only to turn to the final page and be stunned by the question it contained: Will you adopt us?
Bill Rich, 62, was brought to tears at the gesture from his step-children, Rachelle and Aaron Potter, fighting back the emotions and, with a cracking voice, definitively answering, "Yes."
Bill has been in Aaron, 34, and Rachelle's, 34, lives for more than two decades, and since they moved in with him around their early teens, the siblings have been extremely appreciative of the joy he brings to their lives.
Aaron said that Bill's patience and lovingness towards he, his sister and their mother, Kimberly, was especially special given the circumstances
Having initially not seen much of his and Rachelle's biological father, Aaron bonded with his dad again at the age of 18, only for his father to then pass away when he was 19.
So, on June 15, 2019, the siblings decided that they wanted to offer Bill the ultimate gesture at their grandpa's home, in Elma, Washington.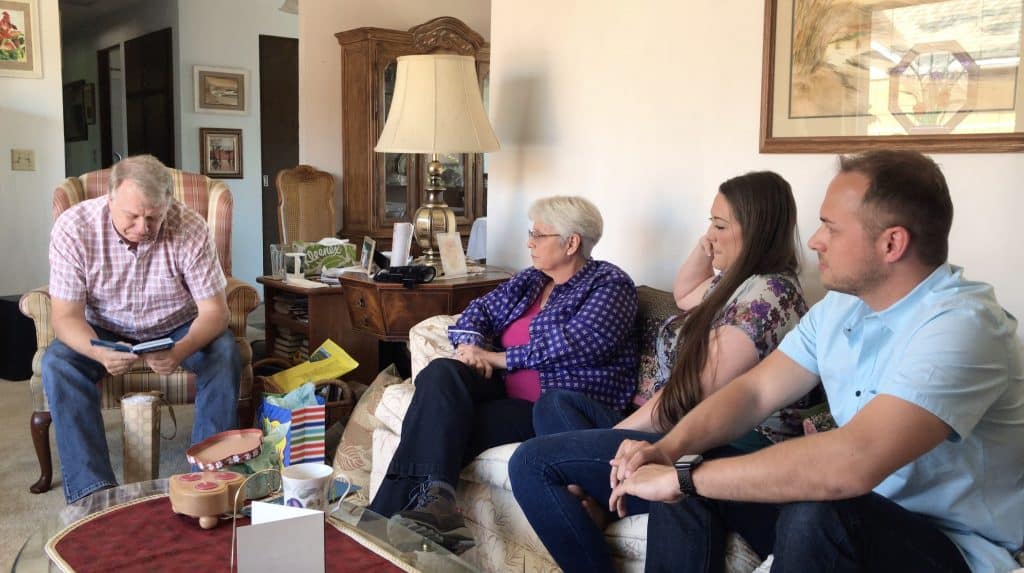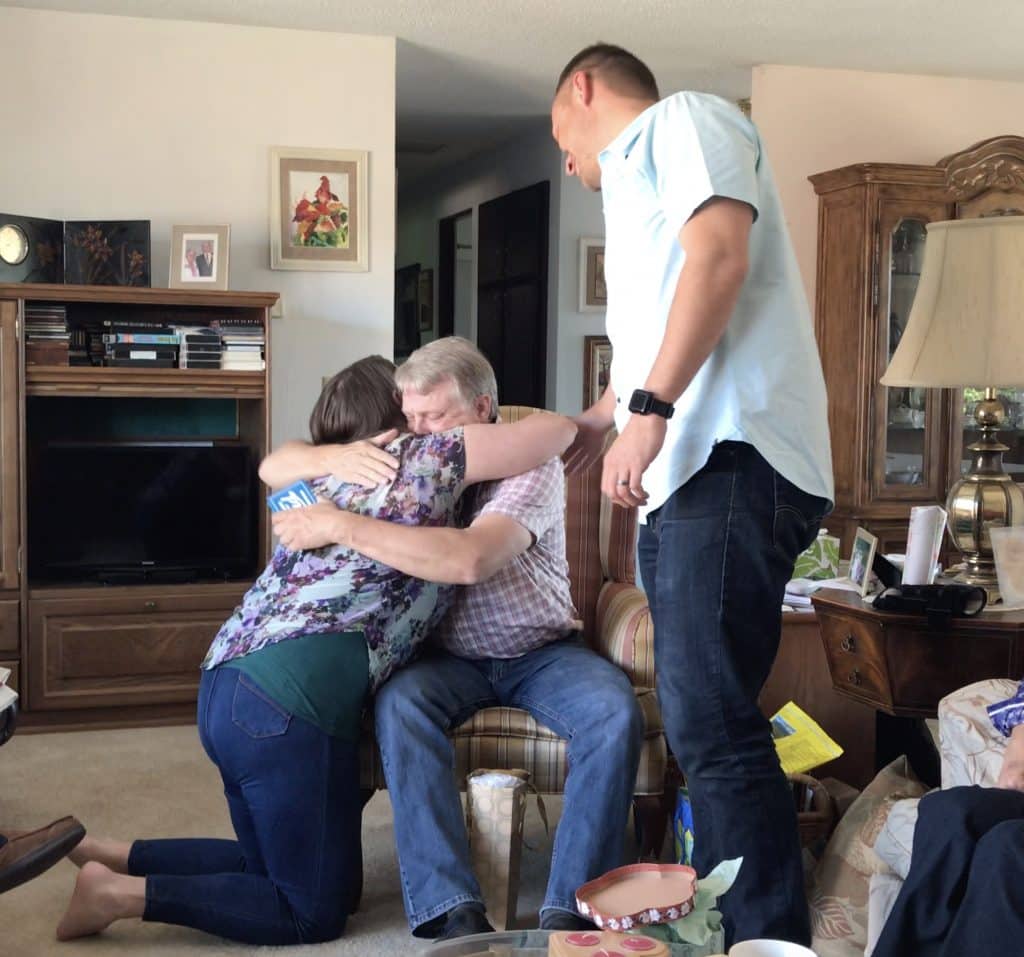 And within a matter of minutes of Bill reading through the book aloud, there was not a dry eye in the room.
Aaron said: "Watching my dad go through the book was really special.
"We could see how emotional it was just for him just on the ninth page alone – and then knowing what we had planned for him really made me feel good about what we were doing.
YOU MAY ALSO LIKE: Moment Six Step Kids Surprise Stepdad On Father's Day With Adoption Papers
"Situations and things can change and everyone has the power to work towards something better.
"We gave Bill a chance a long time ago and let him into our lives and our hearts.
"He was always there for us and, time and time again, has proved himself as not only a father but a dad.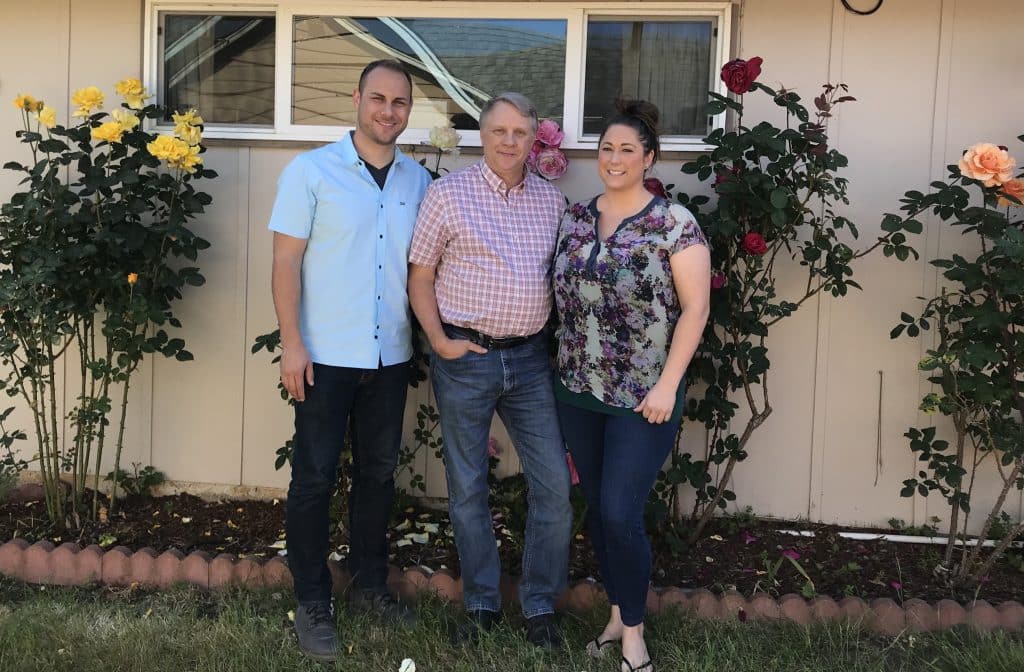 "We came from a bad divorce situation with our real dad and Bill was not only willing but able to take on those challenges as a parent.
"He decided to expand the house and with that has worked for years to create a large home for the whole family.
"His dedication to not only us as kids but to my mom meant the difference between just being alive to actually living.
"He taught us morals, values and work ethic."
Story courtesy of T&T Creative Media