A bride's father had a meaningful surprise for her during the first-look shoot on his daughter's wedding day – as when she turned around, he was wearing her first-ever binky around his neck.
Abigail Phillips, 27, from Scottsdale, Arizona, was taken aback by her father Aharon's sweet surprise, which she had no idea was coming.
According to Abigail, she and her father are extremely close, given that she is the only girl in the middle of two boys.
Aharon, 62, was the kind of dad who would let his daughter have tea parties and paint her nails, Abigail said – but never did she expect that he would have kept her first-ever binky.
The surprise itself took place at the Royal Palm Resort in Scottsdale on March 5, with the traditional first-looking shoot taking place before Abigail's big day.
Aharon is a very "manly man," Abigail said, and so she found it extremely cute that he was dressed all in black and with a cowboy hat, but also with a bright pink pacifier on his necklace.
After the wedding, Abigail's videographer for the day, Rhett Scheurn, shared the video online, where members of the public praised Aharon's sweet gesture.
Abigail said; "It was so sweet to see how much thought he had put into his outfit.
"My dad is a very simple guy, so I was already excited to see him all dressed up – and that he put so much character and thought into the outfit.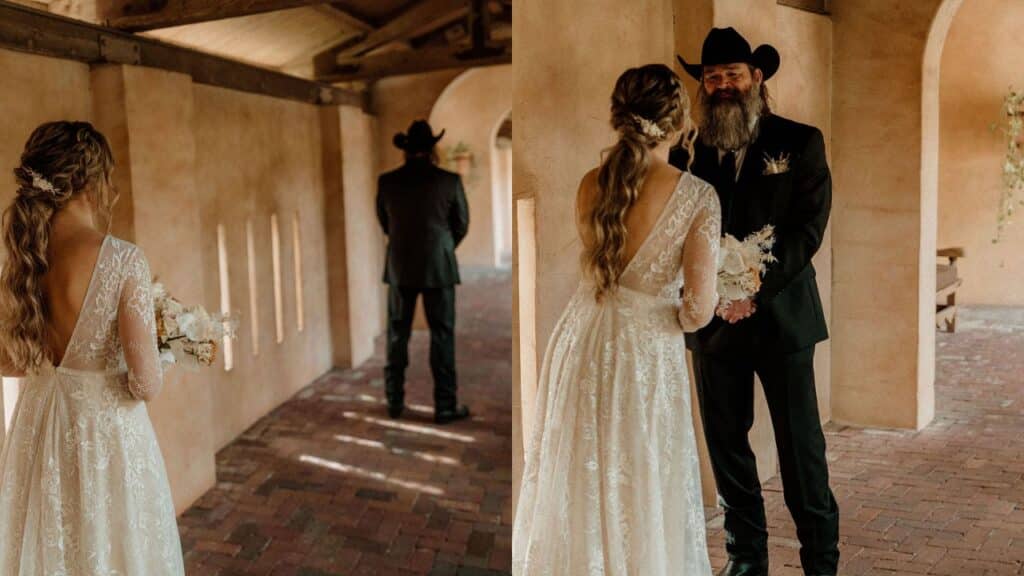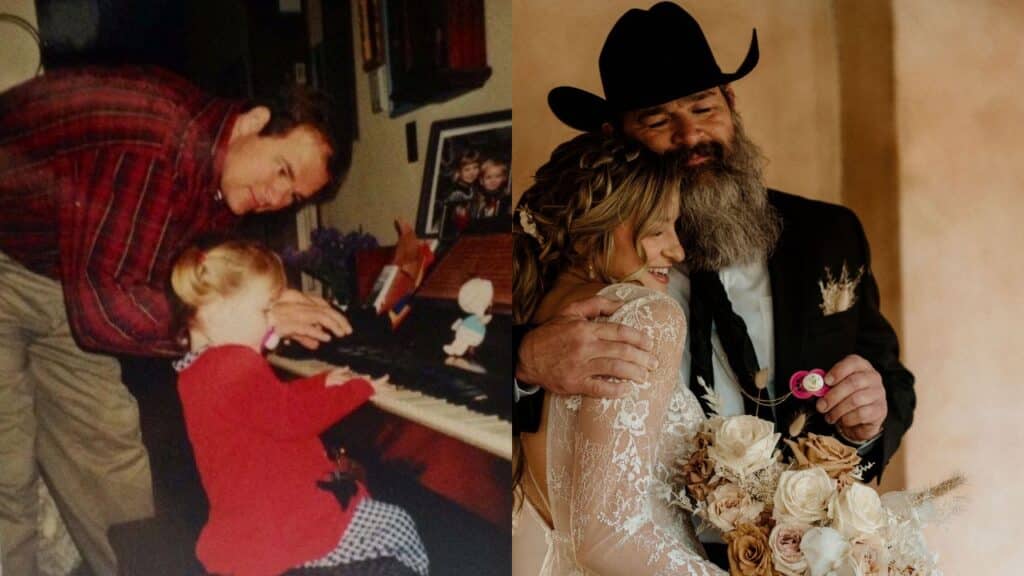 RELATED: First-Look Wedding Photoshoot Turns Out To Be Adoption Request
"Adding the pacifier just really made it so special for me.
"We first got the initial look done and then I saw the pacifier and he showed it to me.
"It was such a special touch.
"My dad is a very manly man so it was so cute to see him in a black suit and a cowboy hat with a pink pacifier on his necklace."