A father of the bride shared a hilarious moment on the altar with his new son-in-law, presenting him with a step stool for the wedding kiss with his daughter, who is six inches taller than him.
Groom William Burns, 33, is five feet, six inches; whereas his wife, Amanda, from Hammond, Louisiana, is six feet tall, without heels.
William shares a strong, upbeat relationship with his father-in-law, Rusty Varnado, 63, and so ahead of the ceremony, Rusty said to his daughter that she shouldn't wear heels – she wasn't planning to – and joked that William would need a stool for the first kiss.
Rusty thought it would be funny to have a stool waiting at the altar for William, but after some brainstorming with his daughter, they decided it would be awkward having William stand on the stool throughout the entire ceremony.
And so, ahead of the wedding, he and Amanda thought of a more surprising welcome to the family: when the groom is asked to kiss the bride, Rusty would halt proceedings, bringing out a step stool to present to his new son-in-law for the kiss itself.
The pair informed the officiant, who happened to be William's uncle.
Then, when Rusty interrupted the ceremony on the day itself, William shared a laugh with his father-in-law, before using the stepladder for a loving first kiss with his new wife on April 2021, at Liuzza Farms in Amite, Louisiana.
The amusing video was shared online by William and Amanda's videographer, Rhett Crouch, of RC Productions, more than a year after the day itself.
Many commented about how sharing such a sweet moment showed a healthy dynamic between the two merging families – and that wasn't the only time William received an outpouring of love on social media for his actions on his big day.
Another video Rhett posted – of William bawling happy tears as Amanda came down the aisle – received more than eight million views.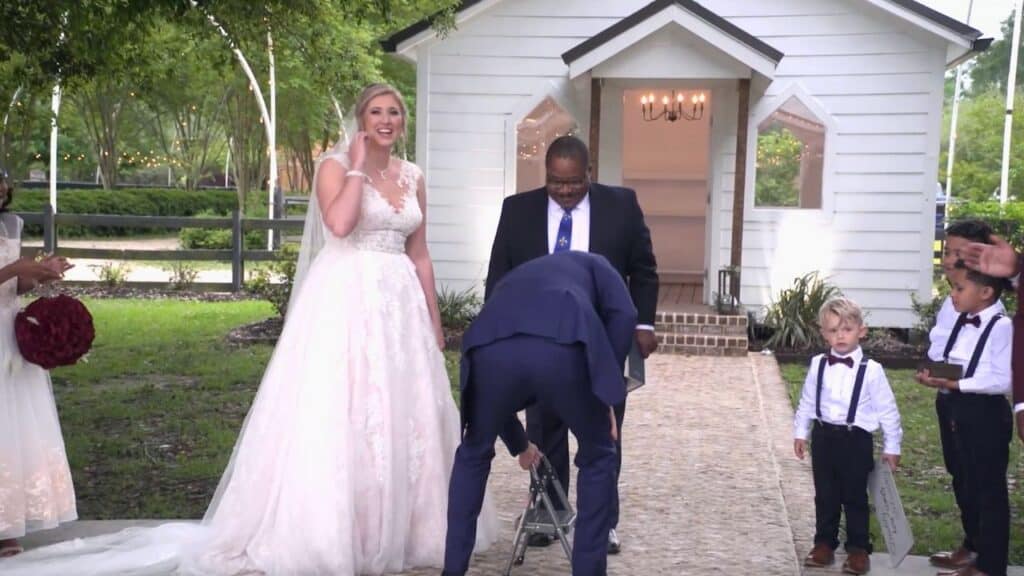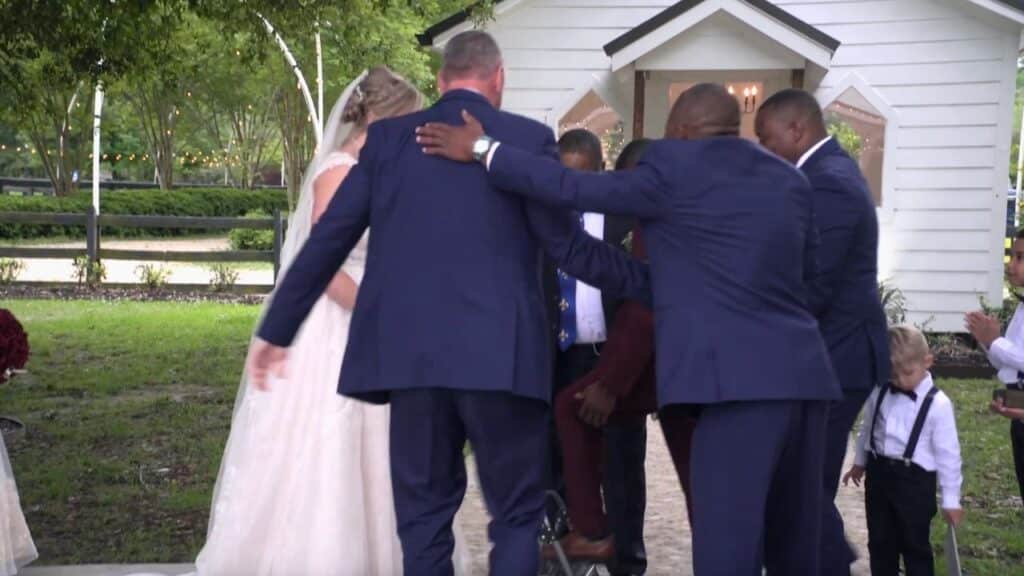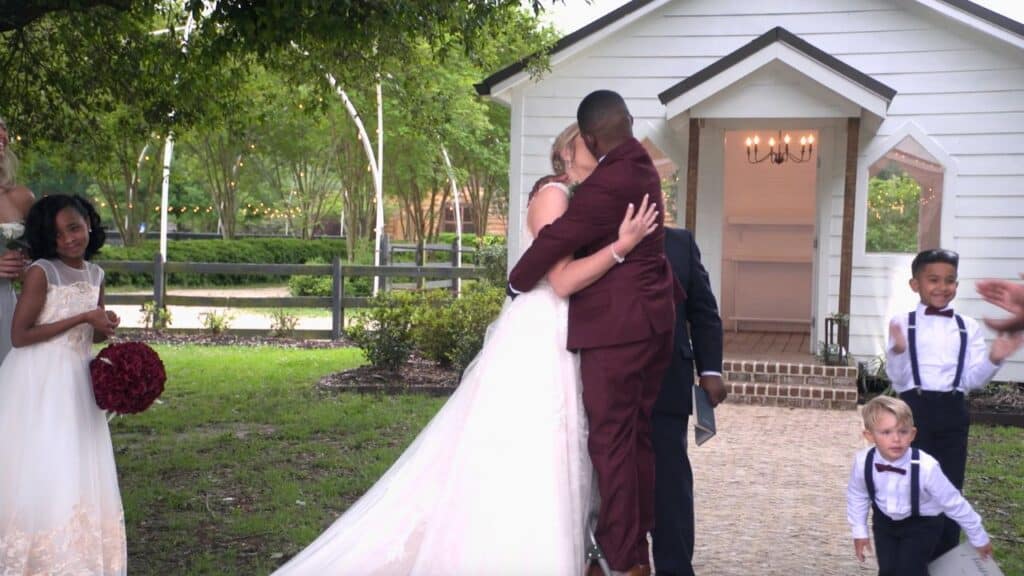 RELATED: Bride Asks Man With Down Syndrome To Be Ring Security At Wedding
Speaking of the step stool surprise and the love her family received, Amanda said: "Because I knew about the stool it didn't come as a surprise, but getting to see everything play out the way we imagined it would was amazing.
"I love the relationship that my father and husband have.
"Not everyone gets to experience that and because my father has always been one of the most important people in my life, I love seeing him have such an amazing and close relationship with now the most important person in my life.
"We love that everyone is enjoying our beautiful day.
"Most comments that I have read on TikTok and Facebook have been all positive.
"Most people are saying how beautiful it is to have such a great relationship between my father and husband.
"They laugh and think it's hilarious."