A mom from the MidWest has gone viral after her family recreated her puppy surprise now that the dog weighs a whopping 130 pounds.
In the wholesome video, Lynn Younglove's 18-year-old son Alexander can be seen slowly carrying her two-year-old Bernese Mountain Dog, Loki, up the stairs of their home.
From there, Lynn's son entered his mom's bedroom, placing the giant dog on top of Lynn, who was tucked up in bed.
The 51-year-old mother then said, "Shut up! Shut up! Look at how cute he is" – an exact recreation of the same moment last year, when Loki was unsuspectingly placed on her bed as a puppy.
The recreation took place at the family's home in Watertown, Minnesota, on Sunday, May 9, Mother's Day.
The original surprise had taken place on Mother's Day 2019, and recently Lynn shared footage on TikTok of both her initial surprise and the reaction.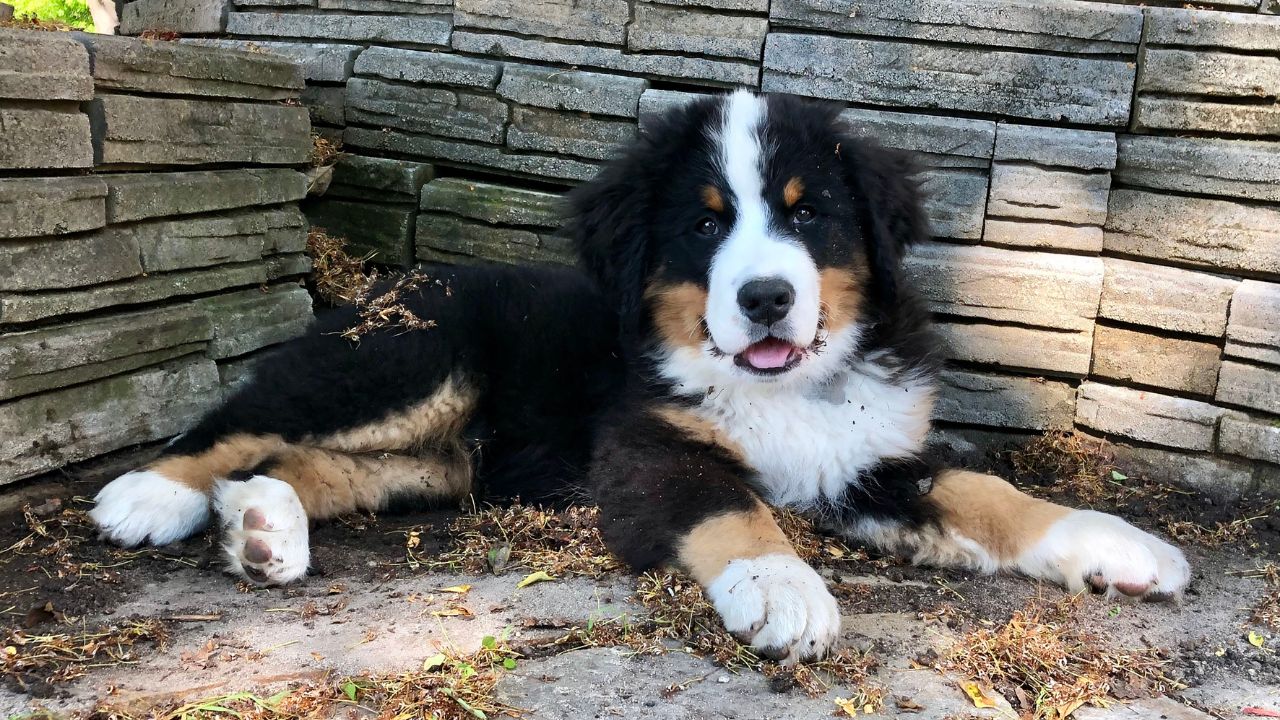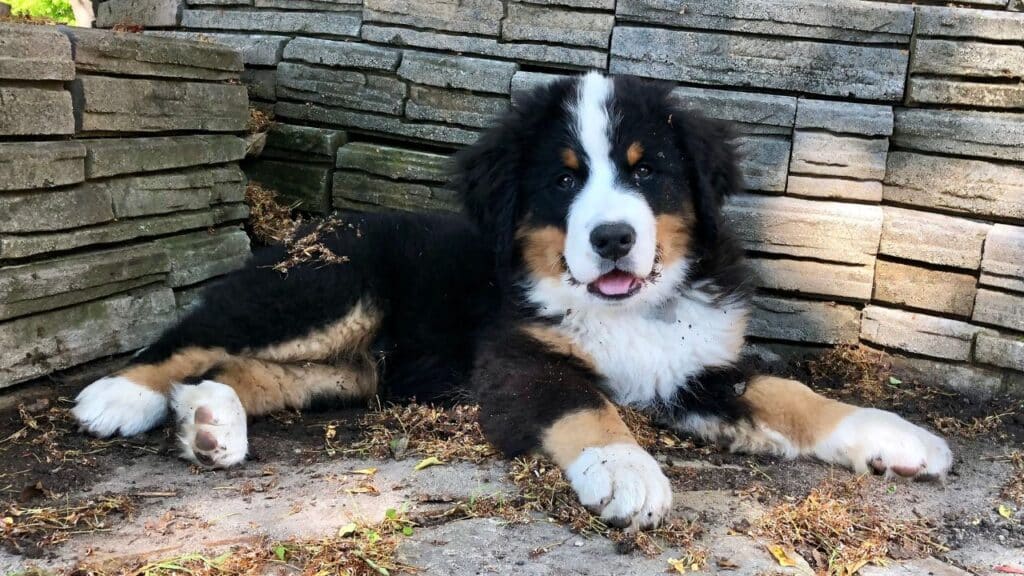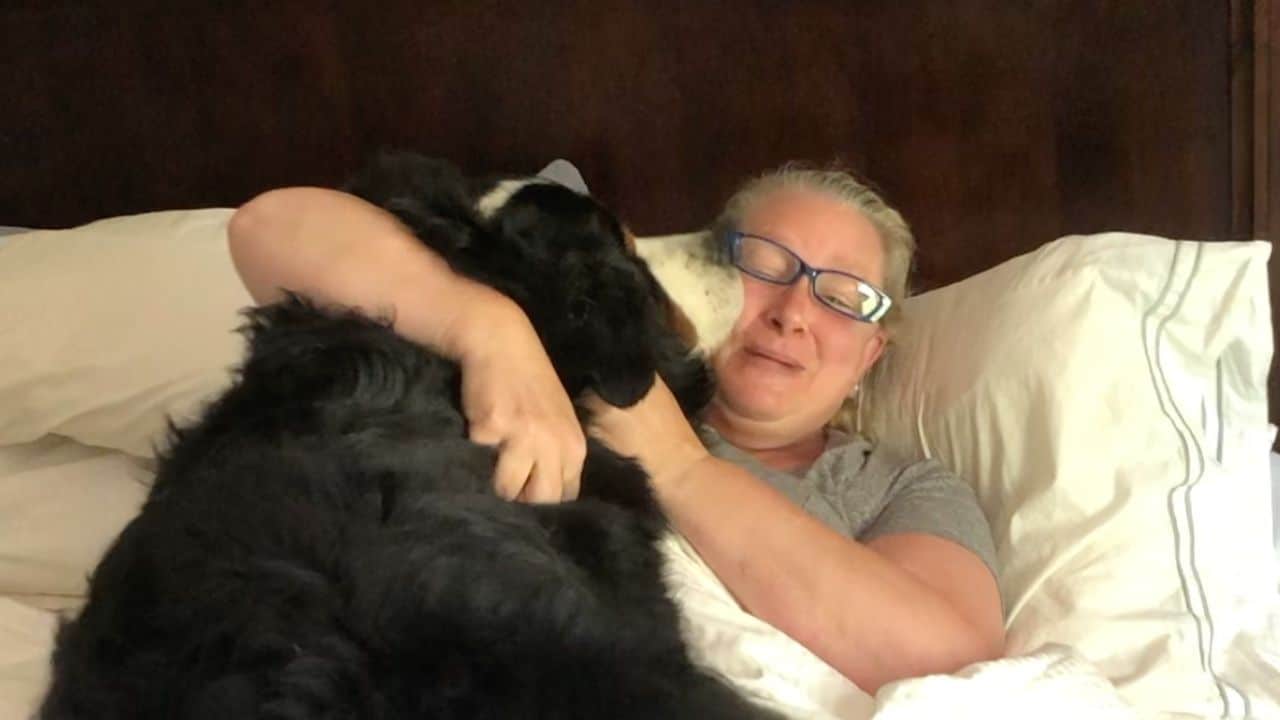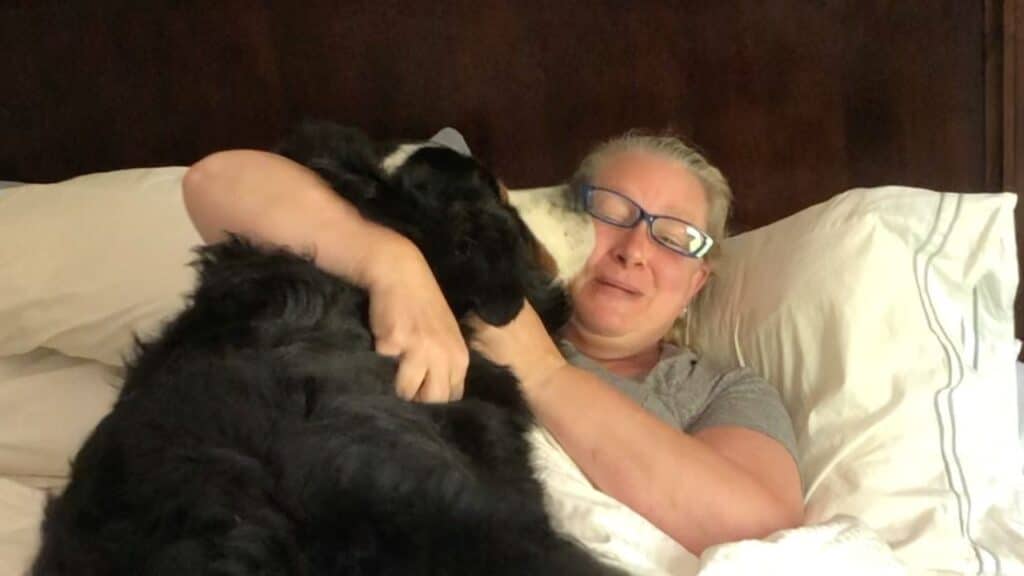 RELATED: Kindhearted Sisters Rescue Malnourished Dog From Side of Highway and Nurse Her Back to Health
Both videos soon took off, the original surprise video receiving millions of views, and the recreations hundreds of thousands.
Lynn said she was stunned by how fast the videos – which were shot by her husband, Ulrich Nielsen, 51 – began to gain traction.
Speaking of the initial surprise, Lynn said Ulrich had suggested she stay in bed on Mother's Day morning, and so she expected she might be surprised with breakfast on a tray.
Lynn had wanted a Bernese Mountain Dog for some time, but she had no idea of the surprise her family had in store for her.
When she was surprised with Loki, Lynn said she "lost her mind" and "couldn't believe it was true."
Lynn, speaking of the recreation, added: "I was reminiscing and thinking about how a year ago today my son and husband brought in that puppy and we just got the idea to recreate the scene.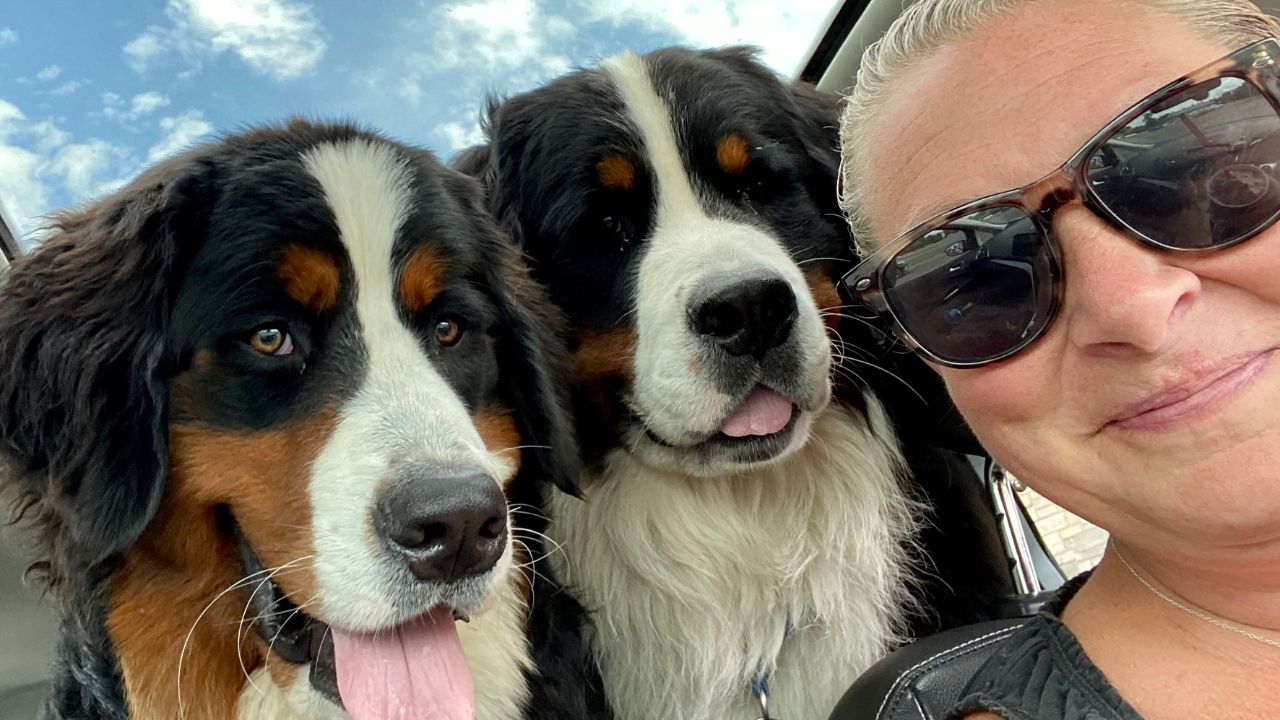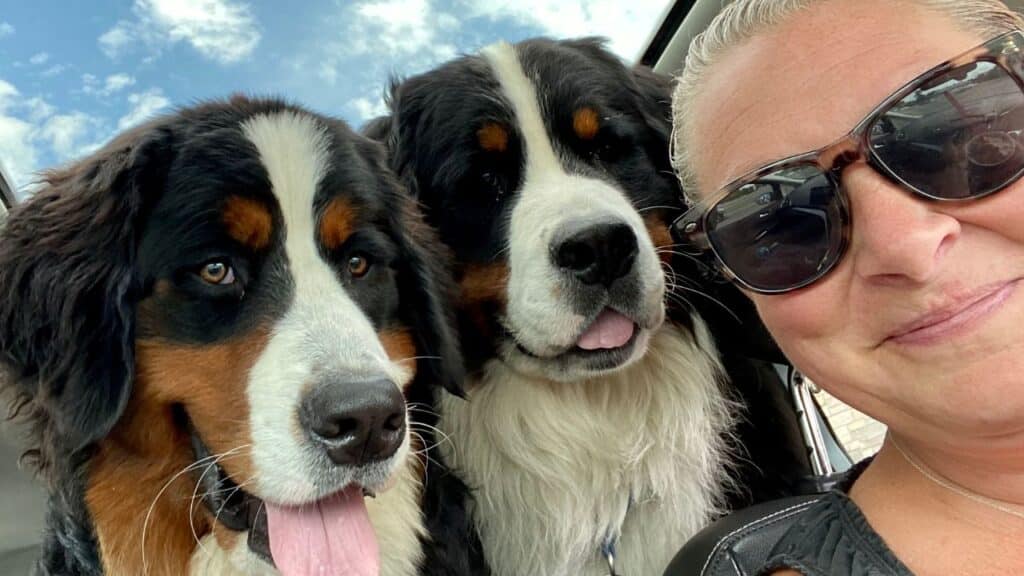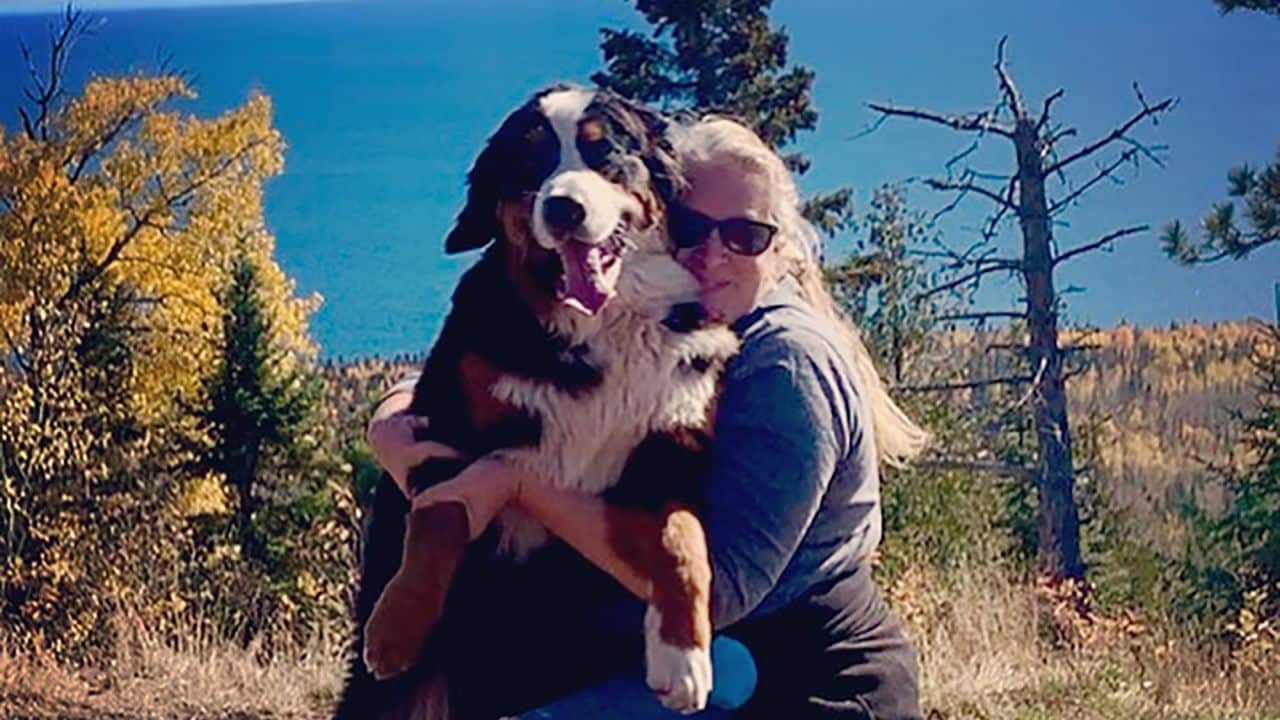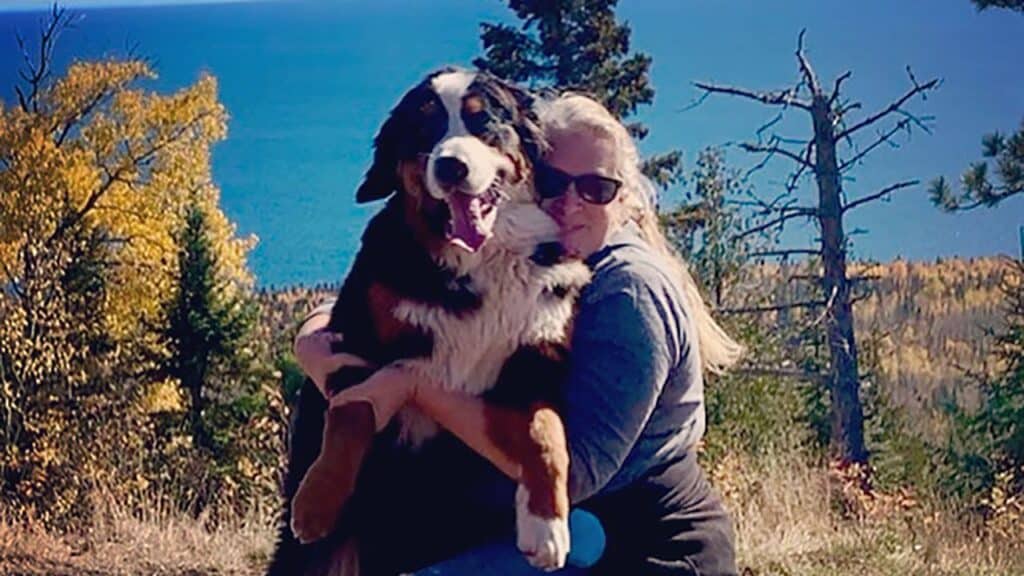 RELATED: Groom Surprises "Puppy Obsessed" Bride by Bringing Adoptable Pups to Their Wedding
"I had to try and be a good actor and remember my lines.
"Luckily, my 18-year-old son was up for the challenge of carrying a 130 pound dog into my room.
"It was overwhelming and shocking to me that a video can get that many views that fast.
"I didn't expect that at all – it's crazy how TikTok and all of the social media platforms work.
"Reading the comments was so heartfelt and heartwarming – people were so nice and happy for me, and everyone said they cried just like I did.
"I hope my genuine and authentic happiness brought a smile to some people's faces."