A groom pulled off the ultimate wedding day surprise for his "puppy obsessed" bride – by presenting her with a litter of young adoptable pooches, who then played a part in their big day.
Bride Britny Ray's jaw dropped as she walked away from her photoshoot in Tampa, Florida, and saw a red wagon of puppies – one for each bridal party member.
The dogs were then present in the wedding party's main photoshoot and throughout the day itself.
Britny's surprise was arranged by her husband, Zachary, and Furry Ventures Pet Care – an organization that helps plan pets' involvement in wedding days and brings adopted dogs to weddings to help them find forever homes.
Britny, 28, and Zachary, 30, are "big dog people," they said, and having already owned a golden retriever called Essi – who also played a part in the wedding – Britny dropped many hints that she would like a new puppy in their home.
Furry Ventures' founder, Regina Richardson, and Britny have known each other for quite some time – and since Regina was set to plan Essi's involvement in the wedding, Zachary decided to ask if she could help with his puppy surprise, too.
The couple's wedding took place on March 11, with Regina capturing Britny's reaction on camera and later sharing the footage on her TikTok channel.
The ceremony was one of many times Furry Ventures Pet Care has helped gain attention for adoptable puppies at a wedding, with Regina hoping to plan many more in the future.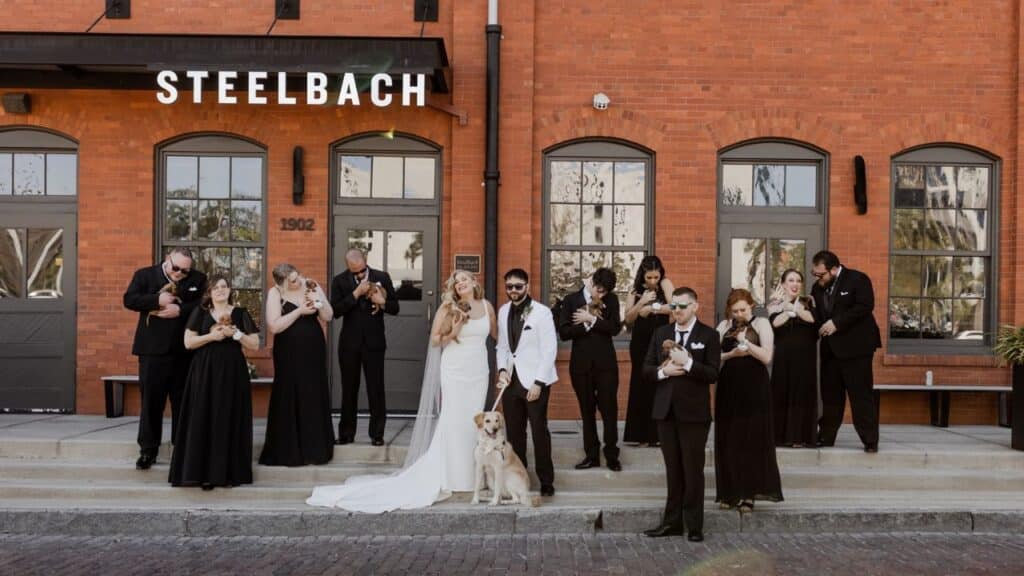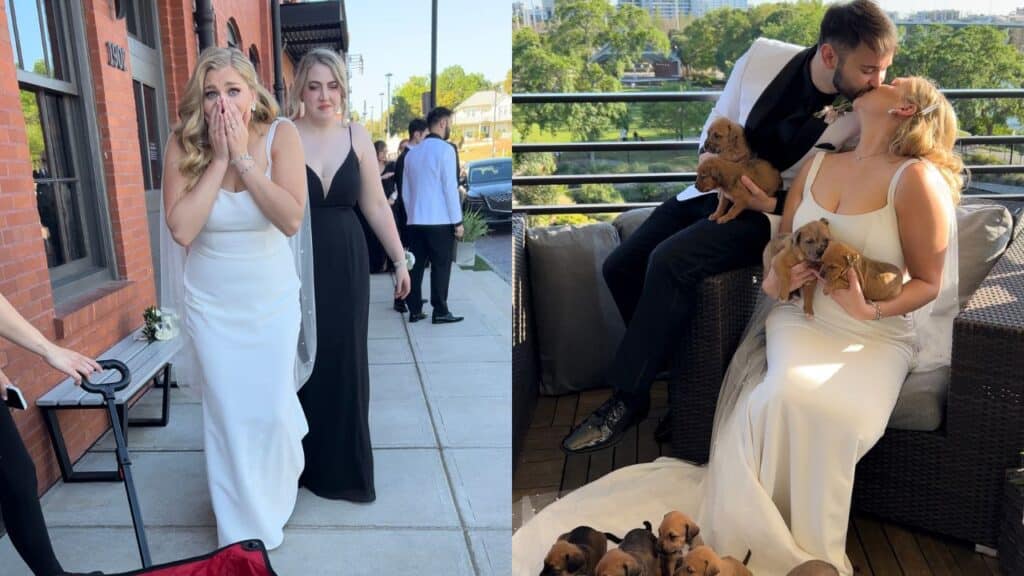 RELATED: Excited Baby Meets Adorable Puppy For The First Time
Britny said: "While doing bridal party photos, the photographers said it was time to just do the groomsmen and that I could go take a seat off to the side.
"It was then that I saw the red wagon of puppies.
"I immediately melted, was completely shocked, and reacted instinctively by picking up a puppy and kissing it on the head.
"The puppies were included with bridal party photos, the bridal party got to carry them down the aisle, and the puppies were kept onsite for a cocktail hour so that our guests could love on them as well.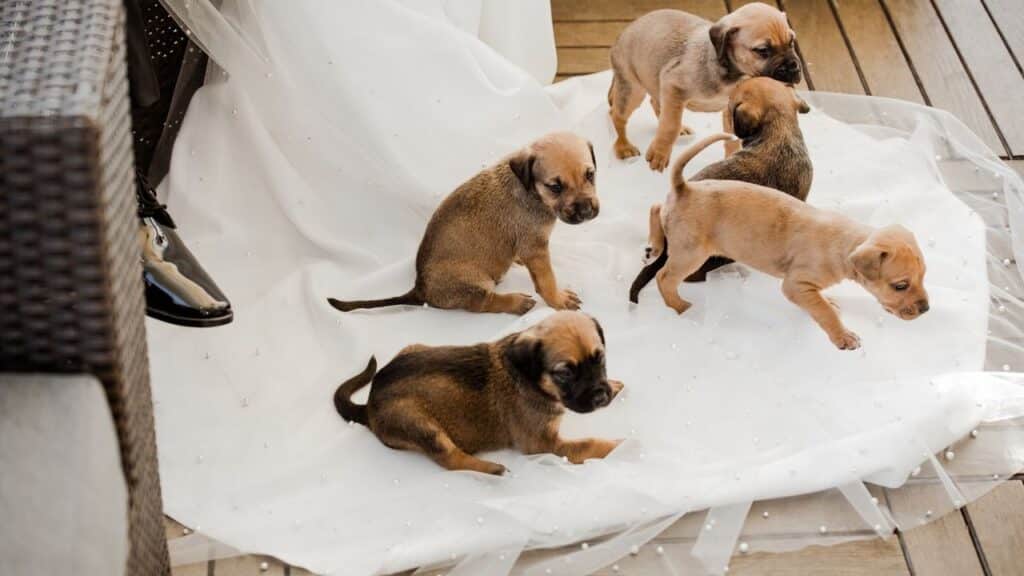 RELATED: Woman Who Suffered Third Miscarriage "Ugly Cries" When Boyfriend Surprises Her With Dachshund Puppy
"We hope that others take the message that including adoptable puppies in your wedding is a great way for them to get socialization and even be adopted.
"The other thing we hope people realize is that they can have their dogs included in their wedding days with professionals like Furry Ventures Per Care, who also make sure they are loved and cared for."