A dad was left stunned after his daughter traveled cross country to surprise him with the one-year-old grandson he was meeting for the very first time.
Frank Pandolfini, 59, was having a day like any other at home in Maryland, with no idea his daughter Jenn, who lives in Pahrump, Nevada, had a huge surprise planned.
Due to COVID-19, Jenn, a stay-at-home mom, hadn't seen Frank in over a year which meant he had never met his one-year-old grandson Ryder.
READ MORE: First Time Grandfather Meets Granddaughter After Agonizing 10 Month Wait
So, when the time came, she worked with her siblings Lindsay, Kelsy and Frank Jr. to plan a surprise reunion four months in the making.
On the day of the reunion, July 31 2021, retired mechanic Frank was in their family garage when he turned round to notice some familiar faces walking his way.
As Jenn, holding Ryder, and with her other four children Marissa, Nevaeh, Makayla and Chris headed towards him a stunned Frank was left wide eyed and open mouthed and could only ask "What are you doing here?" as he processed the surprise.
To celebrate them all reuniting and it also being Frank Jr's birthday, the family spent the day together having a cookout and went to the bowling alley.
Jenn said: "I was really excited to introduce my son to him as they had never met before, and he is his seventh grandchild.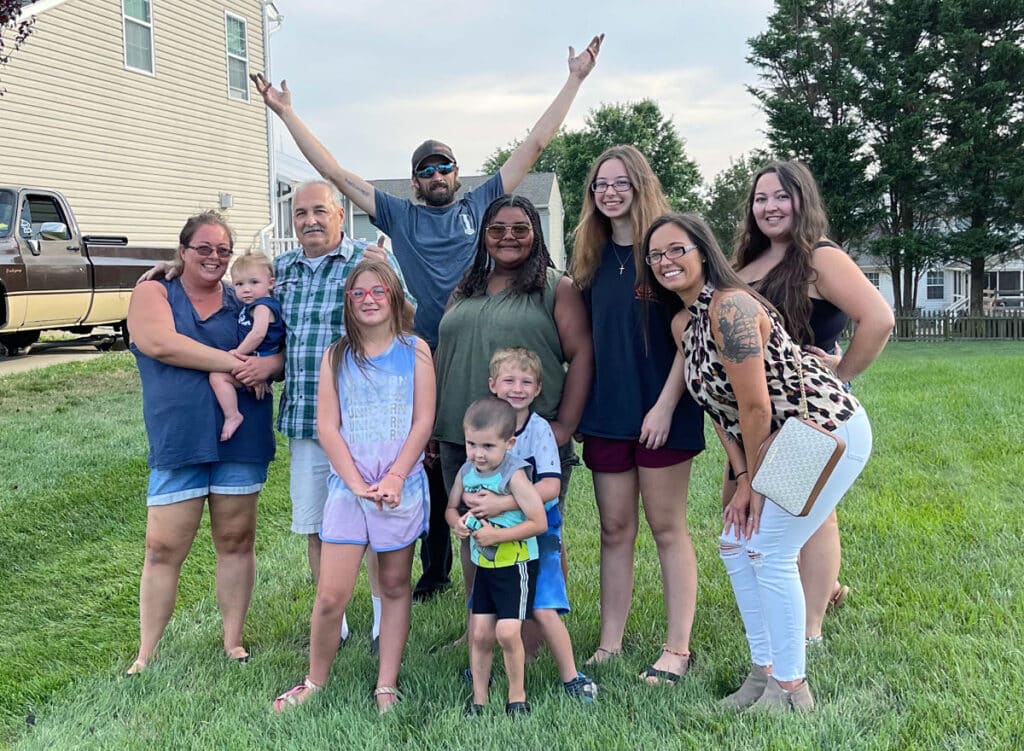 "The surprise worked out perfectly, and his reaction was more than I could have hoped for."
Frank added: "I felt so happy it was unreal – It felt great to have the family together."
Story via T&T Creative Media