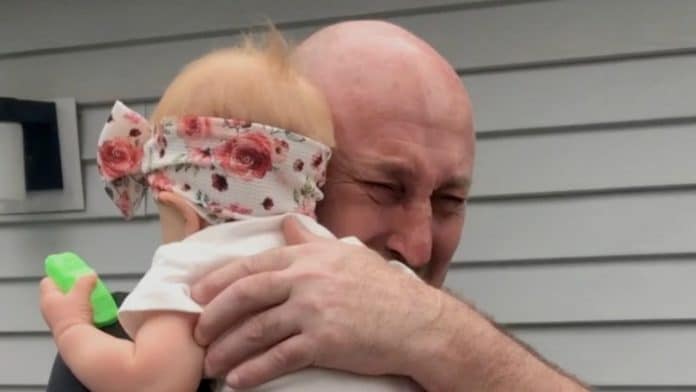 A first-time grandfather broke down in tears during a surprise meeting with is first grandchild, who he had waited 10 months to meet.
Due to a combination of the coronavirus pandemic, cross-country separation, home moves and military duties, Mike Priebe, 53, had to wait longer than most to finally hold his granddaughter, Riley McLelland.
Riley was born on July 27, 2019, at the Lejeune Naval Hospital, in Jacksonville, North Carolina, and due to her father's military duties, Riley's family then moved to their current home in California.
Having set up a new life there, Mike's daughter Haley McLelland, 22, and her husband, Cameron, 22, who is in the Navy, were itching to get back to Ohio, where they both grew up as high school sweethearts.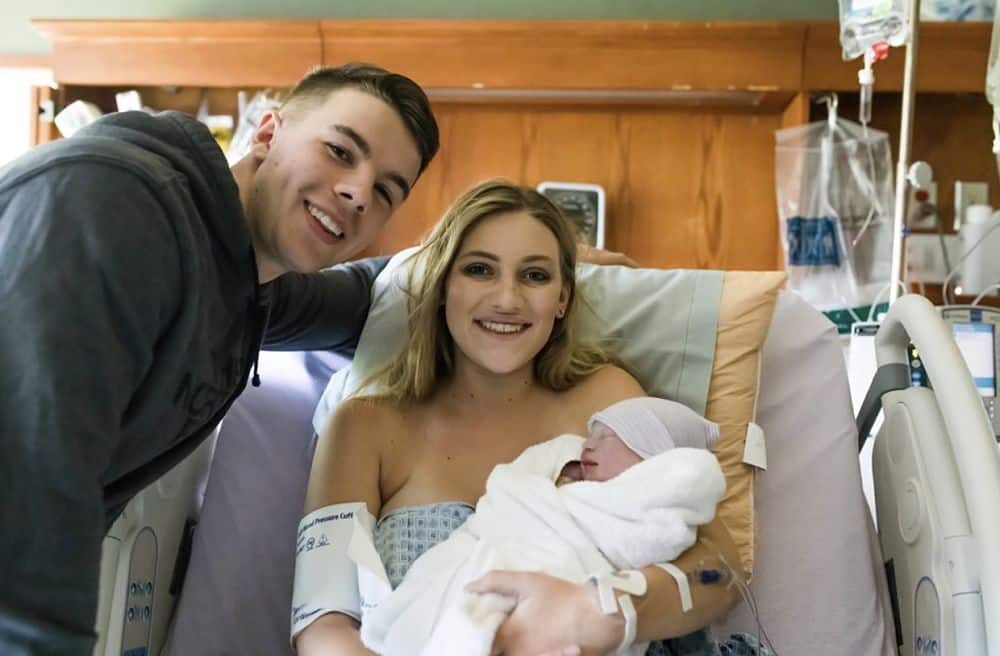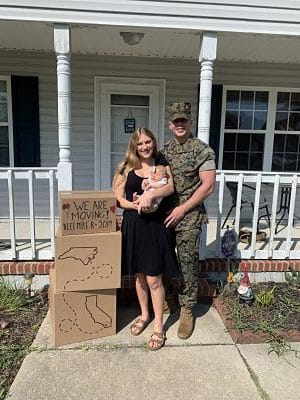 But due initially to Cameron's military duties and then, around March, the outbreak of the coronavirus across America, the couple could not get back to their hometown, where Mike still lives.
But, come May, with it safe to travel and Cameron given permission to do so, Haley arranged for a surprise trip to her grandmother's home in Strongsville, Ohio – roughly 2,000 miles from where they now live.
Working with her grandmother and aunt, Haley had a friend pick her up and snuck around her grandmother's home, where she placed Riley on the porch in her carrier.
RELATED: Great-Grandmother, 92, Finally Hugs Only Family Member She'd Not Met Before
Then, as Mike was about to head out through the screen door, Haley started recording the emotional moment.
First, Mike looked at the baby in shock, before eventually picking her up and crying uncontrollably during the embrace.
After capturing the moment on May 29, Haley shared the video onliine.
The footage soon went viral, with Mike's reaction gaining thousands of positive comments and millions of views.
Haley said: "I expected him to cry a little, but he was very emotional and his reaction was more than I could ever have hoped for.
"It was one of my favorite moments, and I will save the video forever.
"I was nervous Riley would be nervous and cry when he held her and lifted her up, but she was completely fine.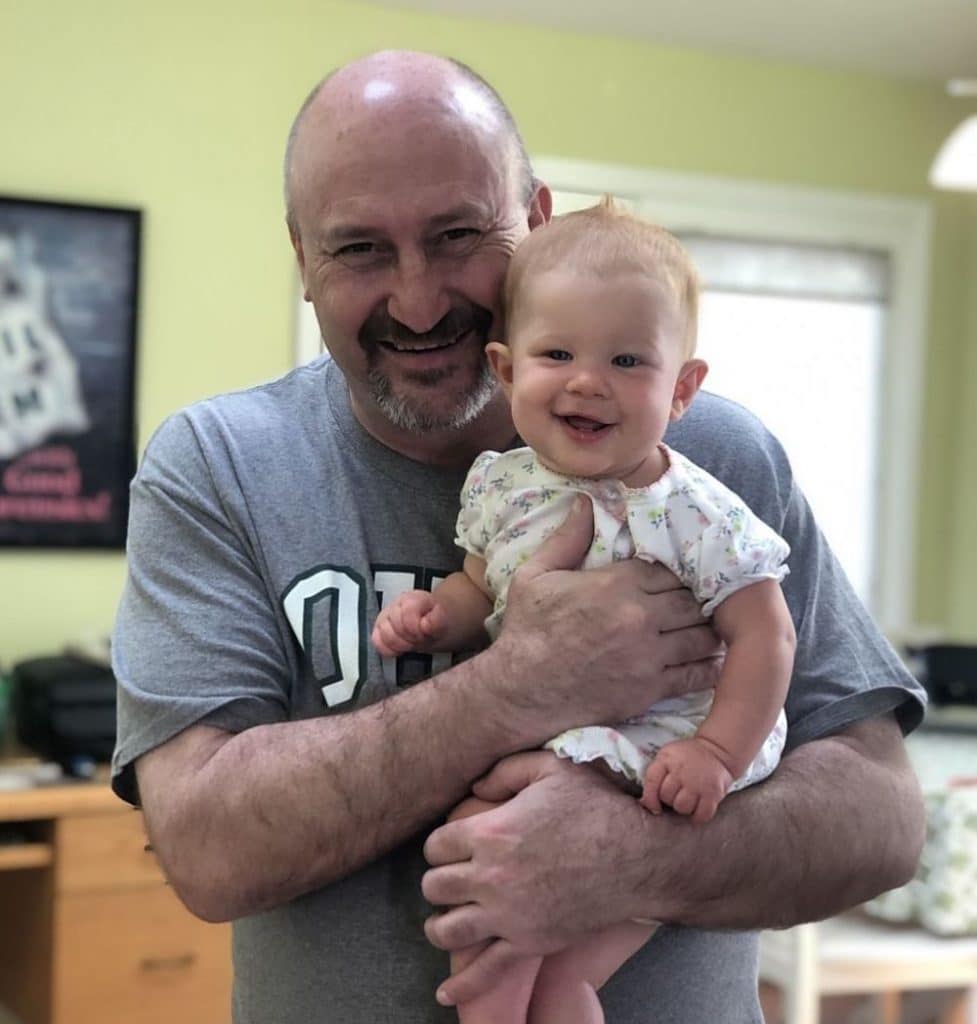 "I think she felt comfort and loved, so that made the moment so much better.
"I hope that this video spreads positivity and happiness through the world during this difficult time and my only wish is that it makes somebody's day and makes them smile."
Story courtesy of T&T Creative Media