An entire family let out gasps of delight when they place the final piece into a jigsaw that revealed their son and his partner were set to adopt.
Members of Brian Ritter's family could not believe it, as they sat around the table in their home and placed the final piece, which revealed the words: "We are adopting."
After a brief pause of realization, the group then looked up at the couple in complete shock.
Brian and his partner, Michael, live in Houston, Texas, and because of certain laws in the state, they said, adopting as a gay couple had been a huge struggle.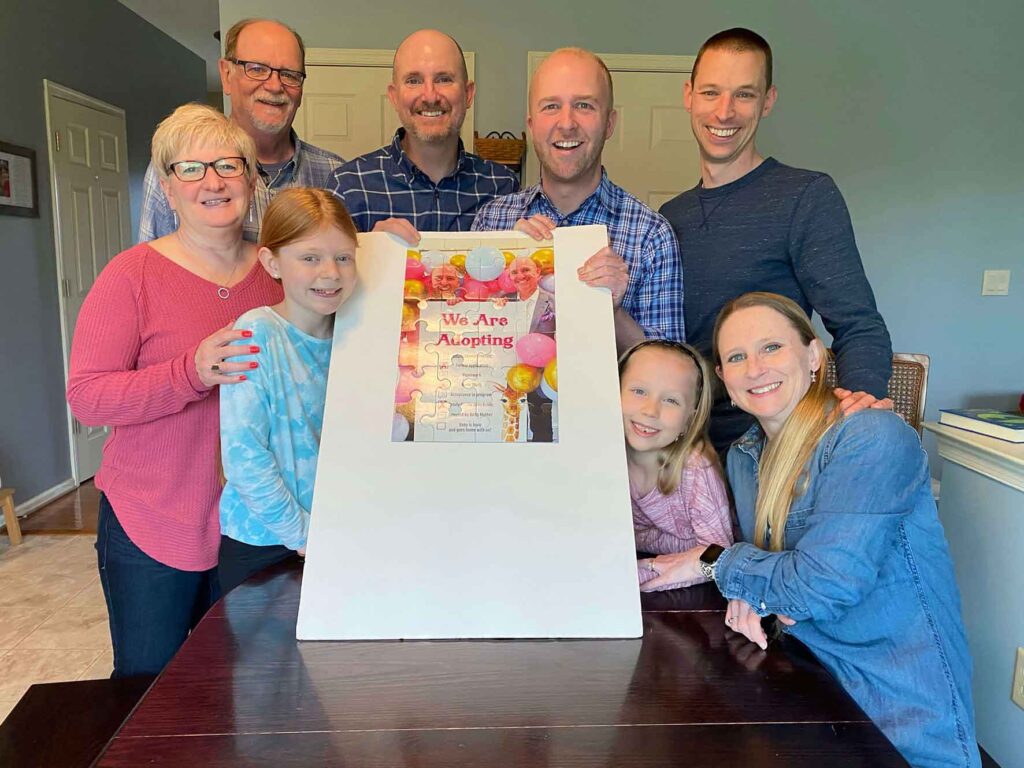 They had considered giving up, but one day Brian overheard a conversation in his office with a woman who worked for a private adoption agency.
She explained certain options to the couple, and so they began working with her on the process.
Ten months after they had signed up, Brian and Michael were given the news that they could adopt their daughter, Ella.
Brian, 46, and Michael, 38, wanted to find a way to break the news to Brian's parents, with whom he had discussed the difficulties of adoption.
As the moment took place during the pandemic – when "all our families would do puzzles," Michael said – the couple decided to make a custom-made jigsaw for the big reveal.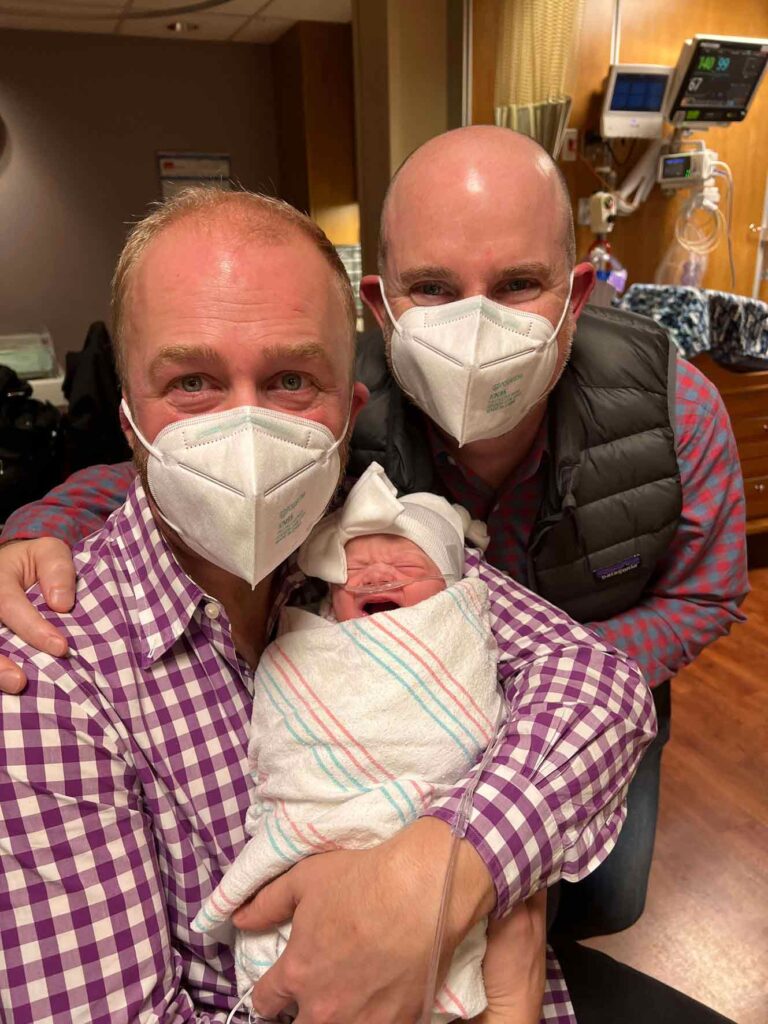 RELATED: Boyfriend Turns Favorite Items Game Into Surprise Proposal
On May 9, 2021, they headed to Brian's sister's home, where they surprised Brian's dad, Ken; his stepmom, Deb; his sister and brother-in-law; and his nieces.
Michael captured the moment on video, and more than a year later posted the clip online.
There, Michael also documents what it's like to be a gay couple with an adopted child.
He and Brian have shared videos such as when they first set eyes on Ella as a baby, of her adoption day, and interacting as she has grown up.
Speaking of the surprise, Michael said: "The joy from everyone's eyes just made us feel so incredibly special and loved.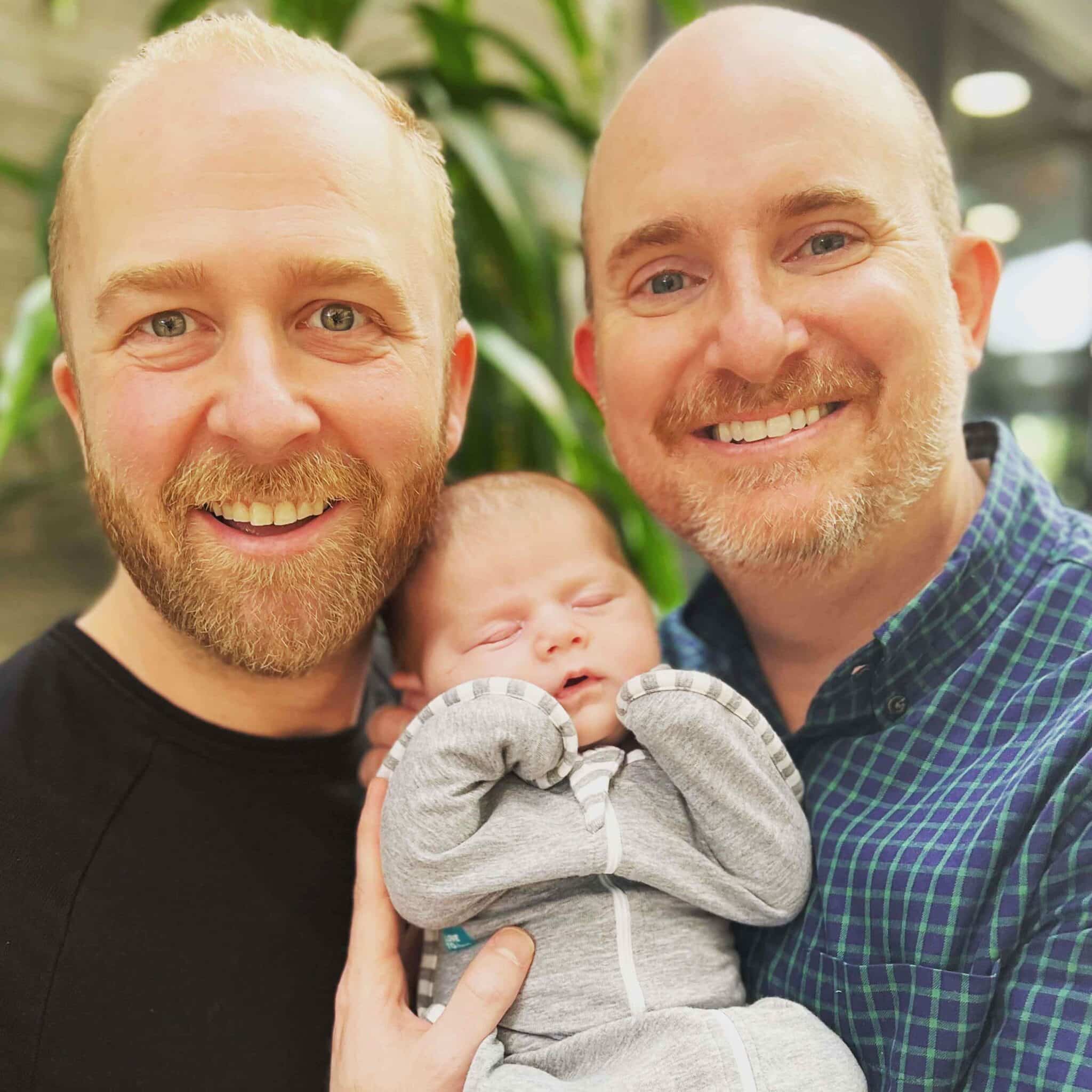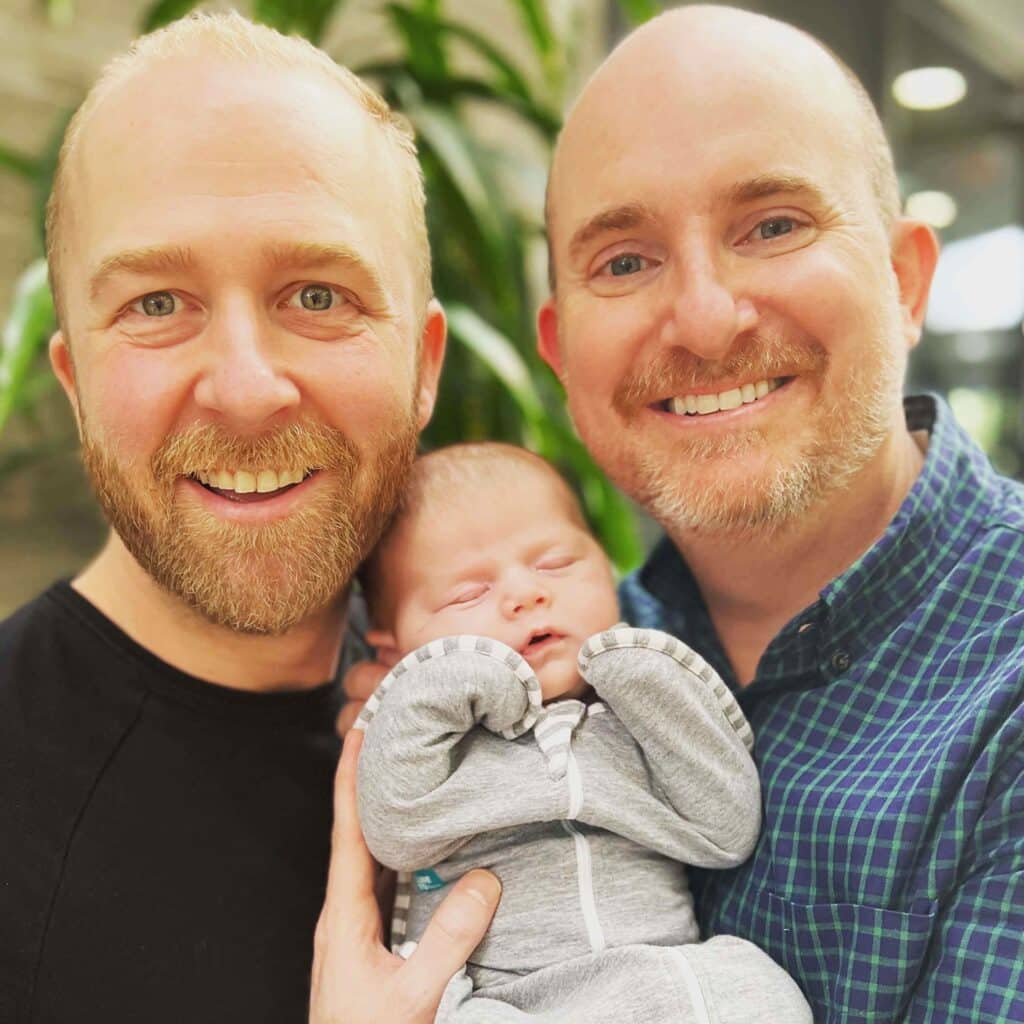 RELATED: Girl Receives Guard of Honor With Roses on Adoption Day
"I could only wish more people saw their reaction in person – it was even more powerful than what you see on camera.
"We are shocked at all the love and support that video received – it's so nice.
"We are just finishing our first year of being parents, and all I can say is: the days are long and the months are so very short.
"Being Ella's dads is the most amazing honor either of us have had.
"We enjoy just watching her grow and become her own."
Story via T&T Creative Media