A girl whose foster parents dubbed her their princess was given a worthy reception when she was finally able to be adopted – as her new family formed a guard of honor and handed her roses as she entered their local court.
The sweet moment marked the end of a more than a two-year journey for the Busby family, Gastonia, North Carolina, who fostered Annie-Lou when she was a tiny baby nicknamed "Peanut" by NICU staff because of her size.
The family later lost touch with Annie's mom and started to play a big role in the most formative moments of Annie's young life, leading them to seek adoption.
In the wholesome video, two-and-a-half-year-old Annie can be seen walking toward the local Department of Health and Social Services office, near her new parents' home.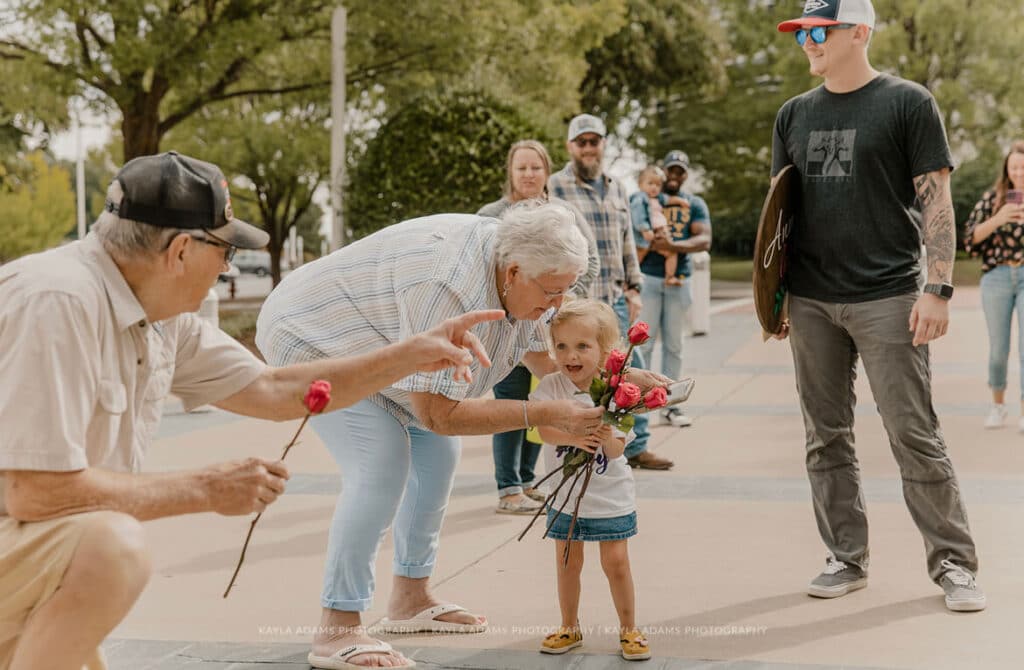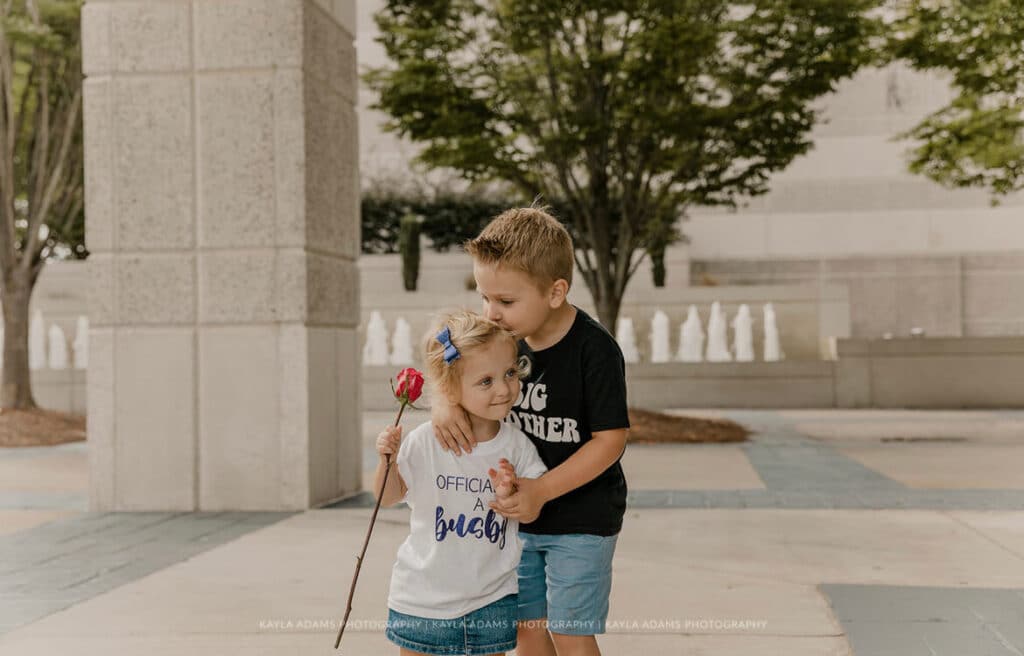 RELATED: Guard Of Honor 'Hero Walk' For Organ Donor
Annie was holding her new father Tyler Busby's hand, and when she reached the entrance, she found members of the Busby family lining each side, ready to hand her a rose each as she entered.
The moment was captured on video by Annie's mom, Samantha, on September 9, 2022.
Samantha said: "I recorded the entire thing and if you hear me in the middle of the video.
"You can hear me start to cry.
"She just kept trying to fix her hair as she walked up to everyone.
"I know she might not have understood the whole situation but she will one day and I cannot wait to continue to show her every year at her 'Gotcha Day' anniversary."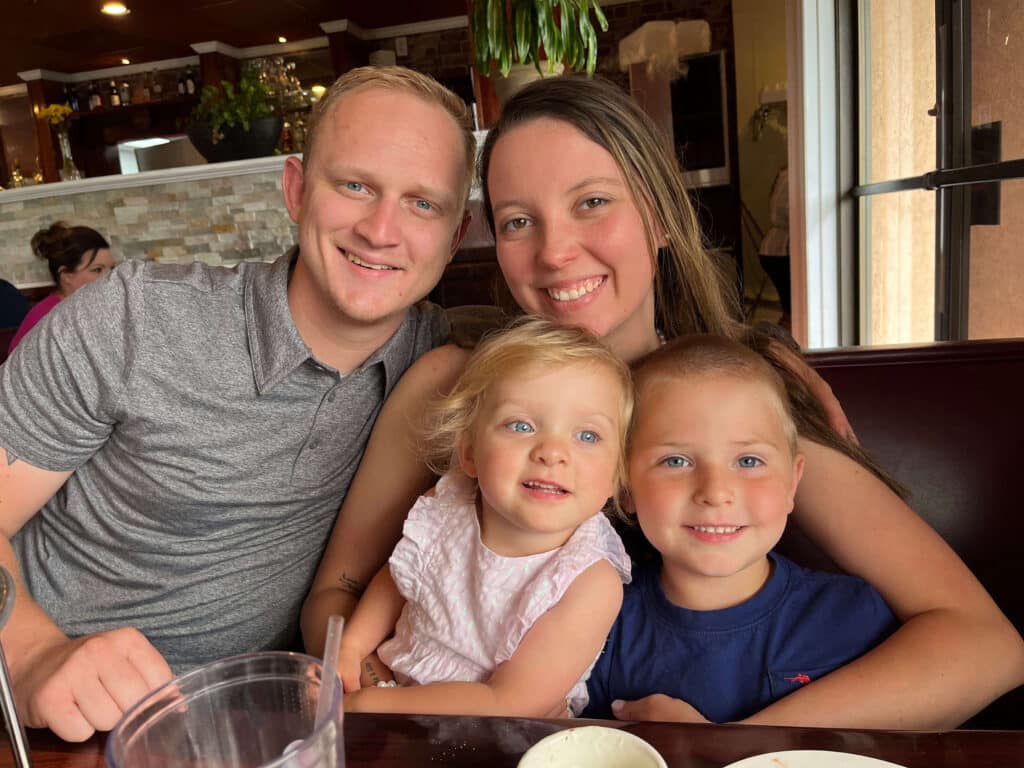 The Busby's first met Annie when she was three weeks old, weighing just 3lbs and 8ozs.
Nurses at the NICU called Annie "Peanut" because of how small she was, and the family spent their first week with her in the NICU over Christmas.
After the family lost touch with Annie's mom, the youngster grew into the Busby's home, learning to walk, talk, crawl, laugh and cry with them.
The couple also fostered another child, Abel, who became like a sibling to Annie and was the first to be adopted himself.
When the time came for Annie's adoption, then, Samantha and Tyler wanted to include Abel in some way, so they came up with the guard of honor idea.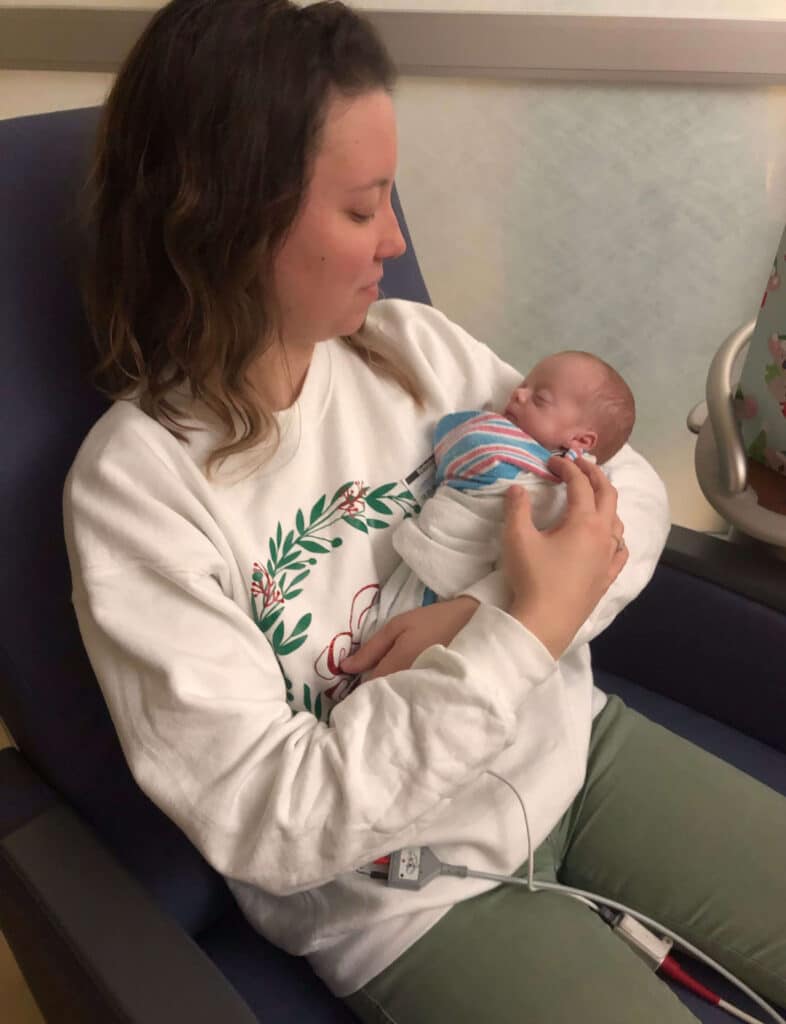 Handing out roses, they said, made sense, given that they had always seen Annie as their princess.
After the moment, Samantha posted the video online, where it soon went viral.
Samantha added: "For two and a half years all we wanted to do was call her our daughter.
"We always felt she was ours just needed the paperwork to make it official.
"She is sweet, funny, outgoing, creative, curious, and just has an amazing personality.
"She is a perfect asset to our entire family."
Story via T&T Creative Media