A pair of parents scream with excitement as they open their kids' diploma covers to discover they are to become grandparents.
Adrianna and Colby Cabatu were receiving their MBA from Louisiana State University in Shreveport when they suggested their parents pose together for a photo.
But little did the two couples know Adrianna and Colby were pregnant and had slipped the ultrasound inside each of their diploma covers.
As they pretend to take the photo, Adrianna asks the parents to open the diploma covers, and as they do they immediately notice the ultrasounds and scream with joy before hugging the parents-to-be.
Since Colby's parents live in Hawaii and Adrianna's in California, they wanted to mark the special occasion of everyone being together, so they decided to break the news to all of them at the same time.
Adrianna said: "After our graduation ceremony, we gathered with our parents to take pictures and we asked them to take a picture of just the parents.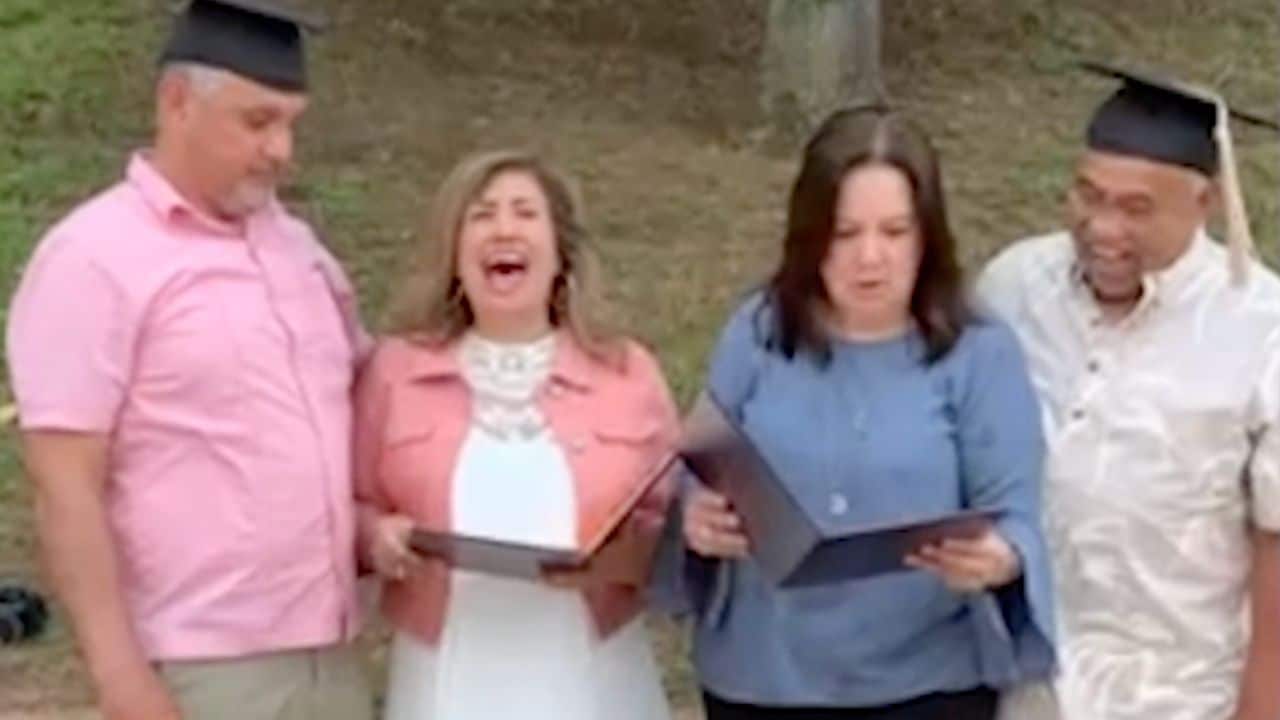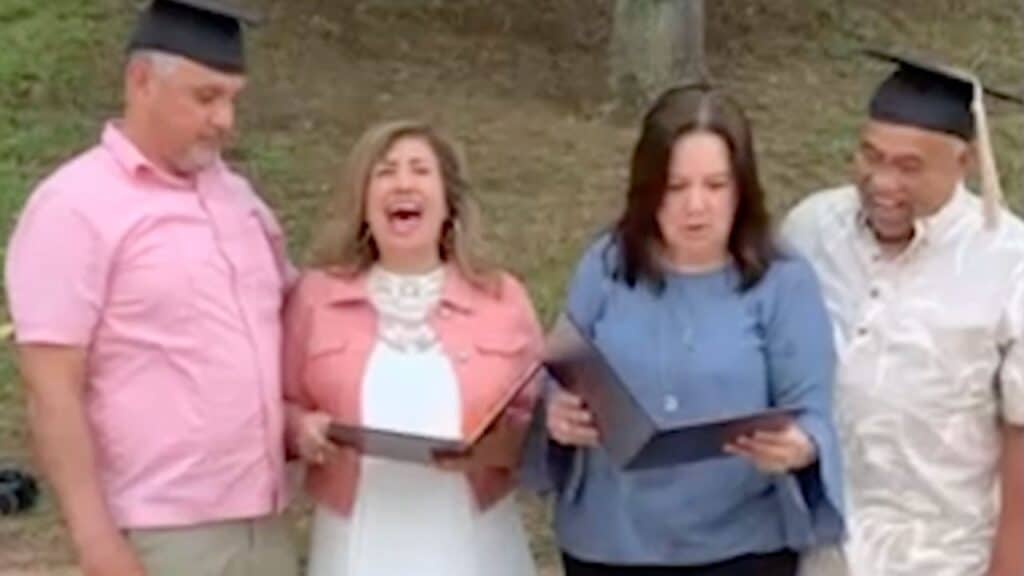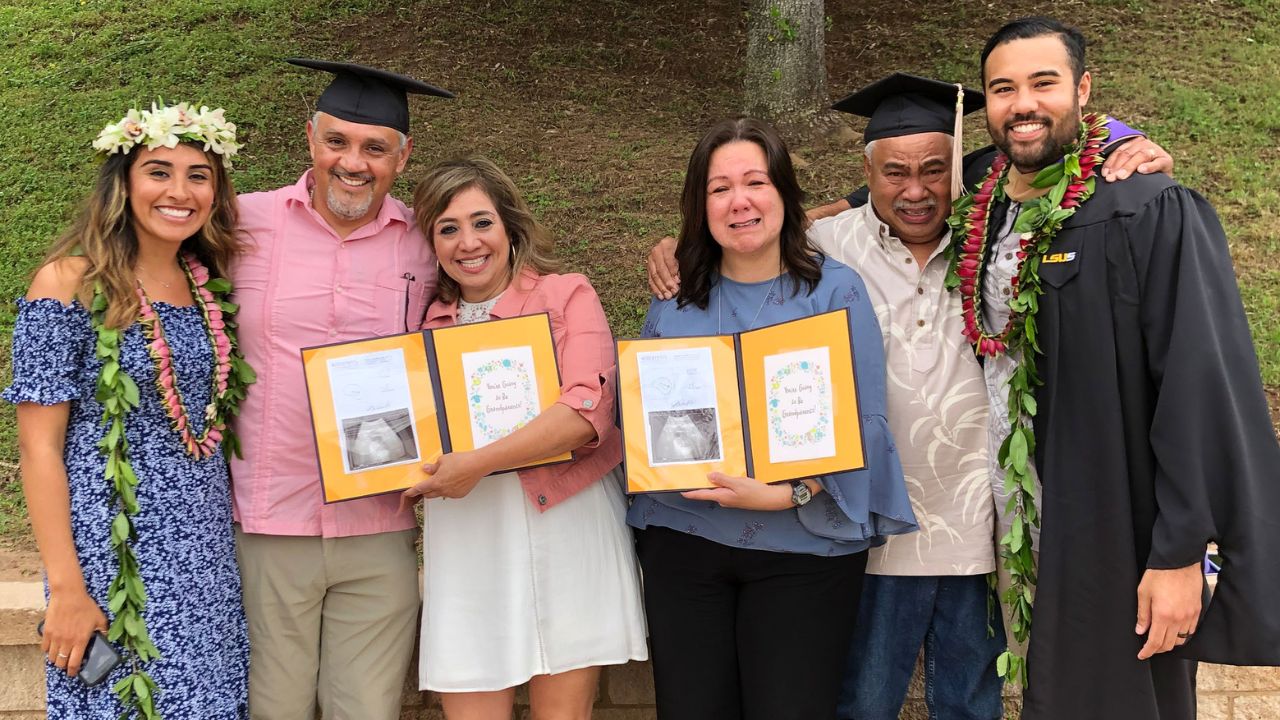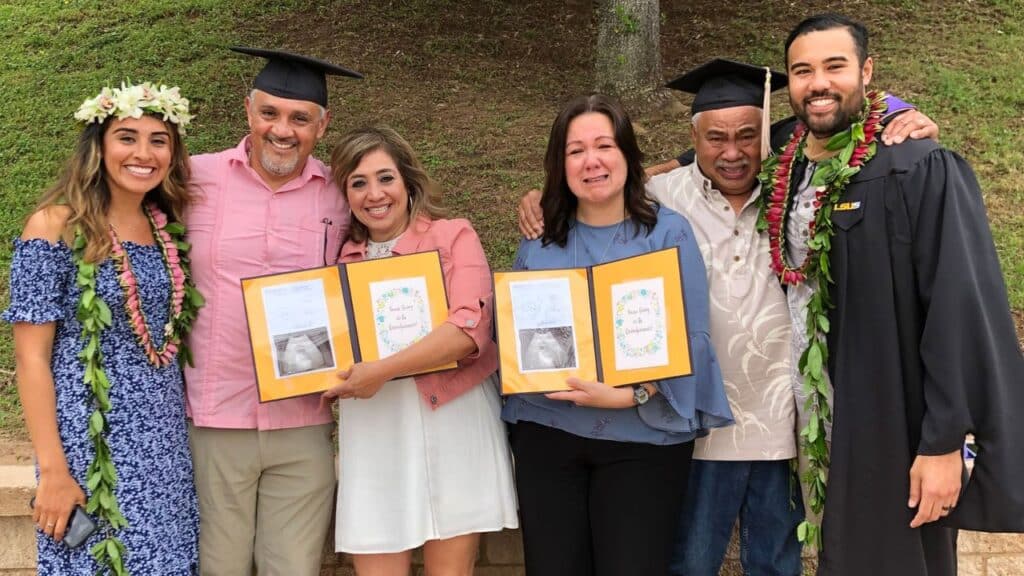 RELATED: Proud Immigrant Mom Wells up When Daughter Shows Her Loving Thank You Message on Graduation Cap
"During our ceremony, my husband and I taped a picture of our ultrasound and a card saying "you're going to be grandparents.
"We asked them to open the diploma books and inside they found the sweet surprise.
"Our parents were shocked and excited with the news, and we all hugged while emotions were high – we were shedding tears of joy as this was the first grand baby for my parents and mother-in-law.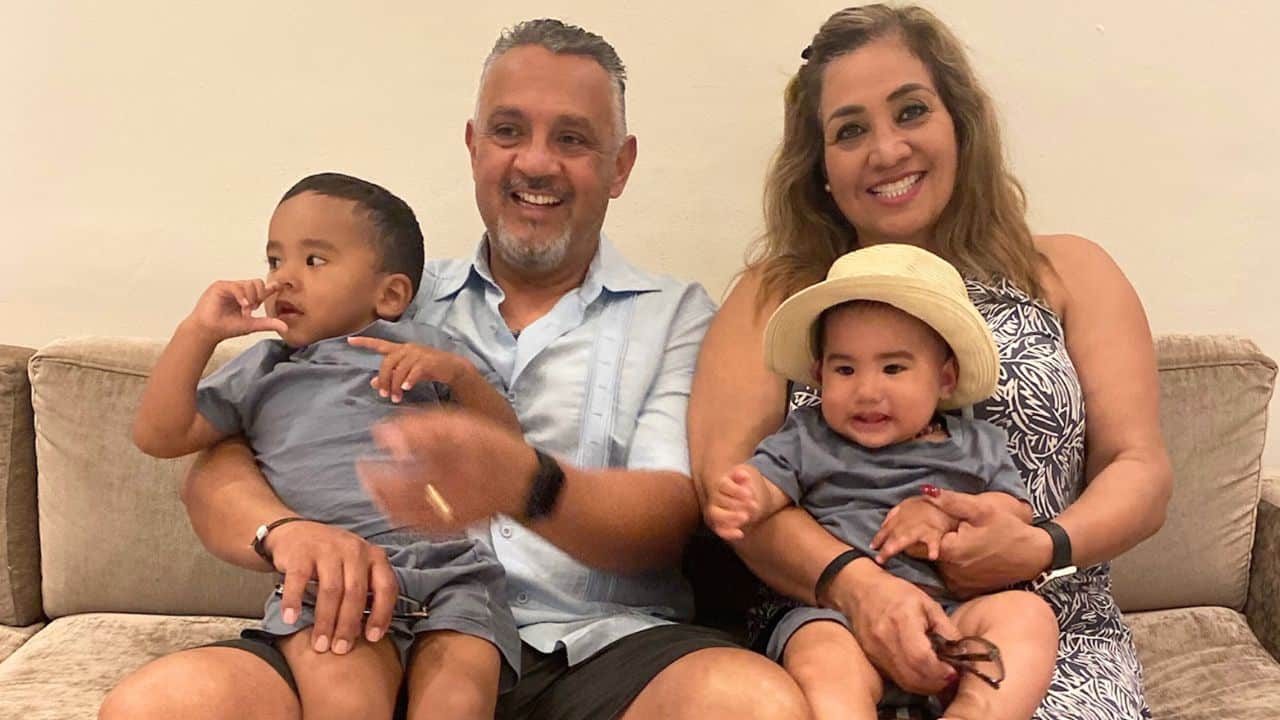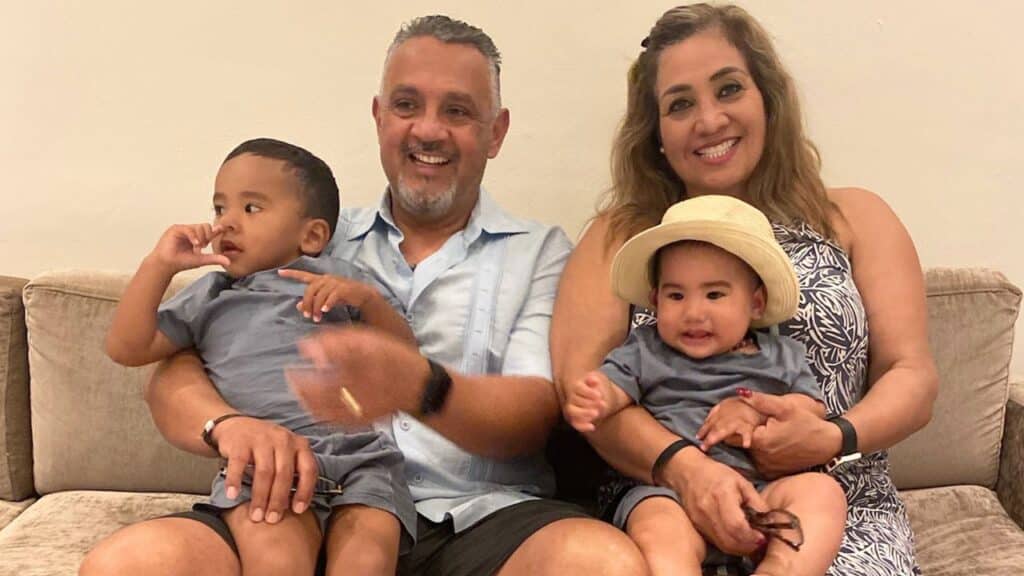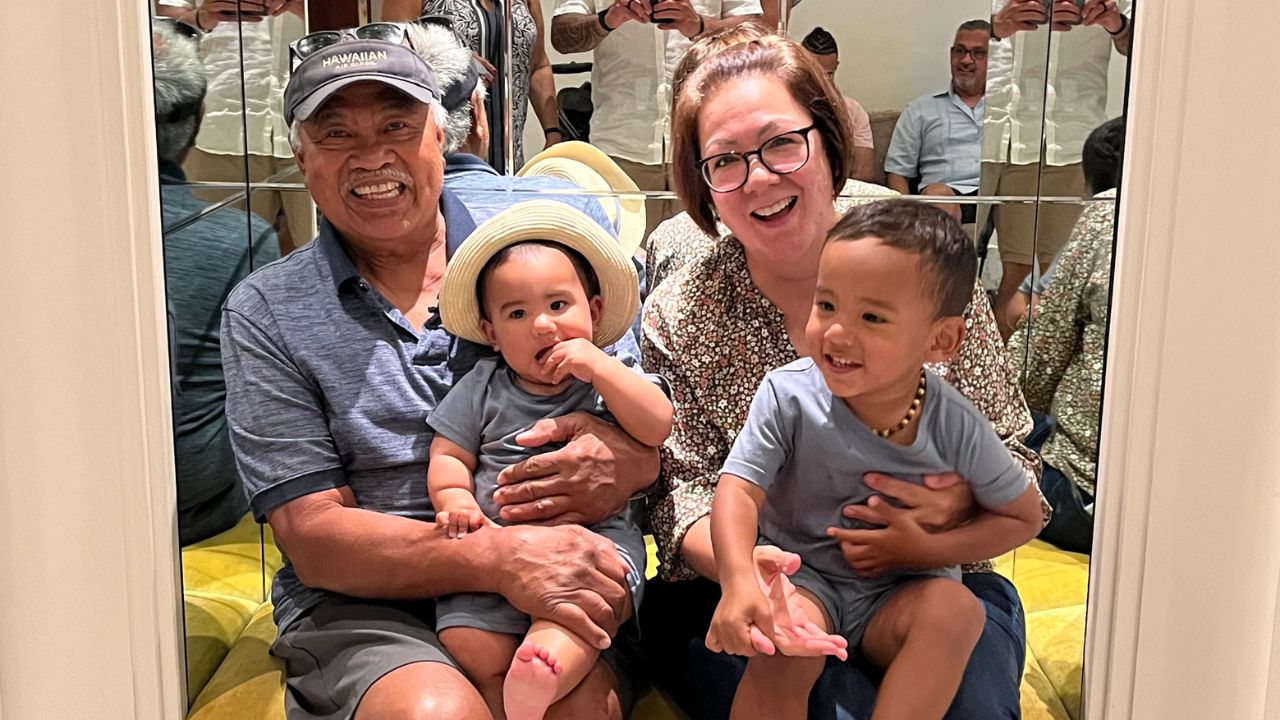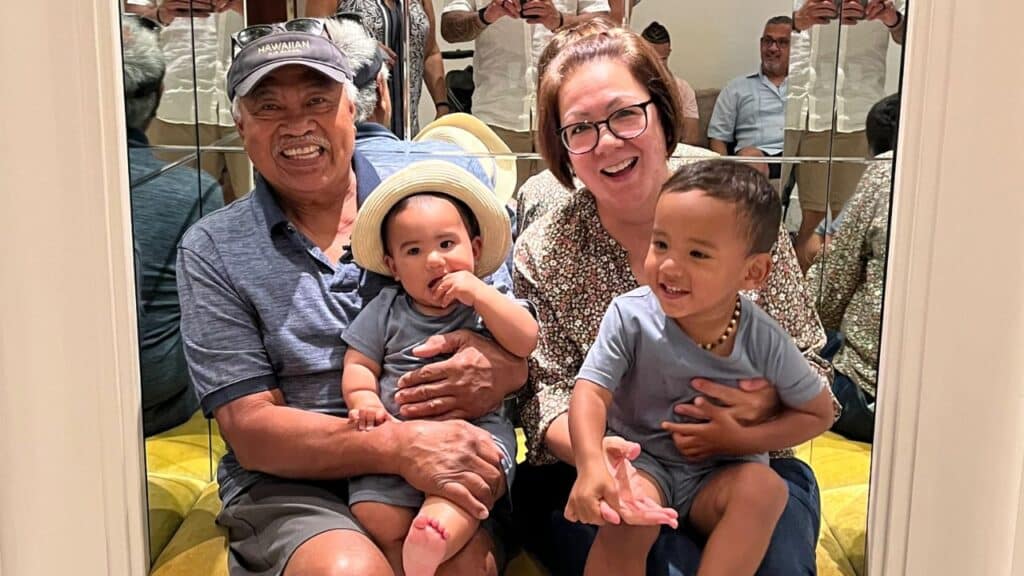 RELATED: Country Dancer Surprises Husband With Pregnancy Reveal During Dip – After Two Years Of Trying
"We went to lunch and celebrated the news along with our graduation, but I feel like we were really celebrating the pregnancy news and started talking about possible names.
"I'm thankful every day for how close both our families are regardless of my husband's family living across the ocean and they come see the boys at least once a month, if not more.
"You hear the term "it takes a village" all the time regarding parenthood but don't realize how true it is until you're living it. And we're so thankful to say our village is full of love for our boys."