An emotional son could not hold back his happy tears as he finally reunited with his parents after more than two decades apart.
Rigo, 39, had not seen his parents, Francisco and Enedina, since he moved from Aguascalientes, Mexico, to the United States at age 16.
A decade later, Rigo's brother, Jairo, 27, also joined him in America – but despite spending thousands of dollars on visa applications, their parents kept being denied entry.
Fast forward to 2020, however, and the brothers began working with a program in Mexico called Palomas Mensajeras, which helped Francisco and Enedina secure the visas they needed to enter the U.S.
The couple were originally meant to reunite with their sons in March, but due to the coronavirus pandemic, those plans had to be pushed back until later in the year.
On September 20, Rigo and Jairo, who himself had not seen his parents in roughly 11 years, waited at the arrivals gates in Nashville International Airport, Tennessee.
There, they were greeted by Francisco and Endedina, which immediately caused a nervous Rigo to begin crying in his parents' arms.
According to Rigo's daughter, Selena, 18, the emotion of the moment was so much that his loud sobs caused everyone in the airport to turn around.
READ MORE: American Woman Kidnapped At Birth Is Reunited With Family After 25 Years
A visibly emotional Jairo also joined in during the embrace, holding his brother, mother and father tightly.
Selena shared the video on social media, with many people commenting to say that they, too, were hoping that their parents could reunite with them soon, following the likes of the coronavirus pandemic or visa issues of their own.
Selena said: "Before the encounter and during the drive to the airport, my father was thrilled but nervous at the same time.
"I remember him telling me, 'What if I have a heart attack?' and 'What if my mom passes out?'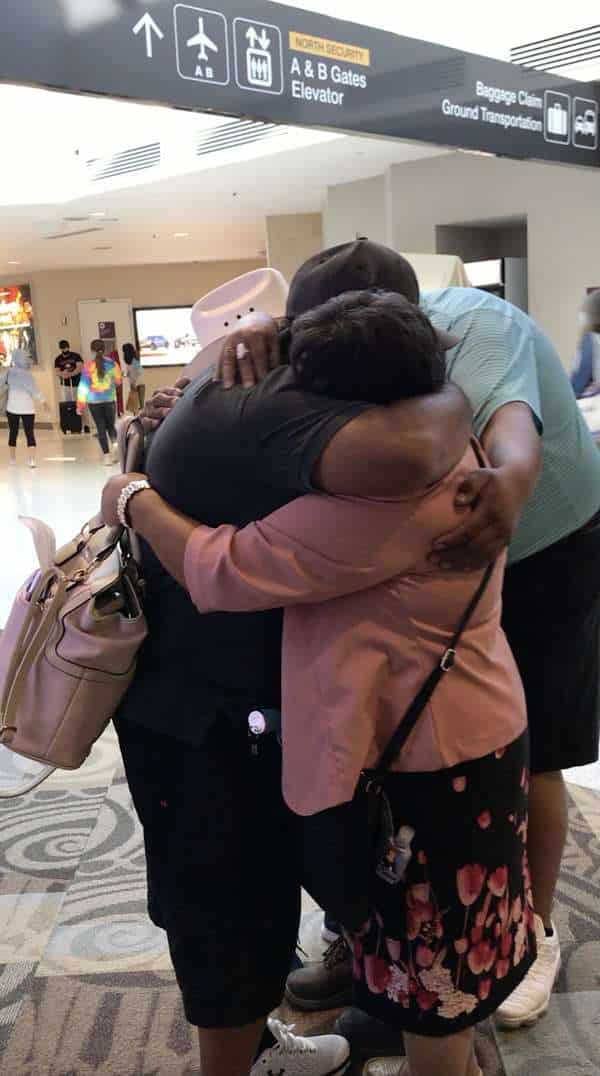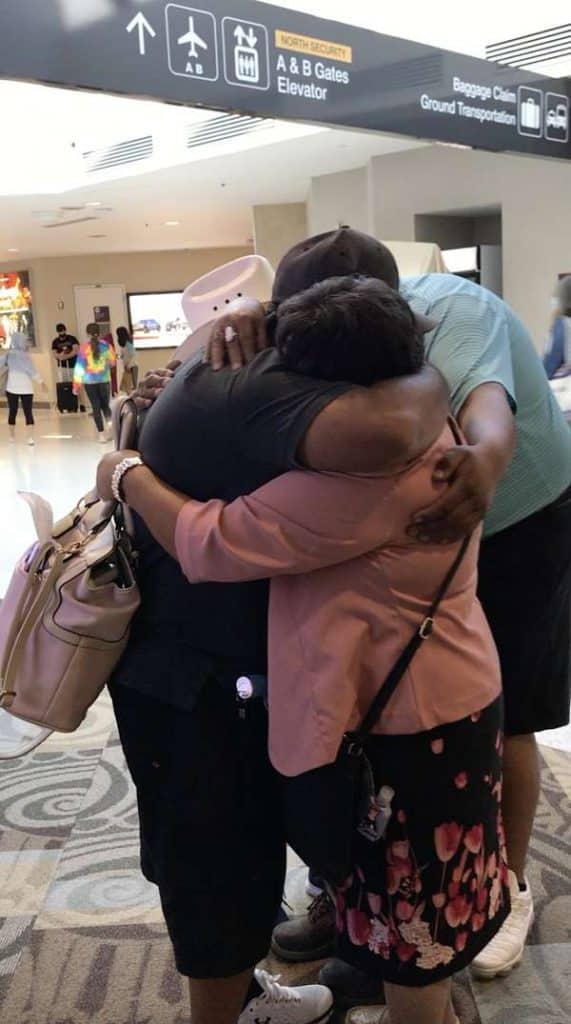 "But as soon as my dad saw his parents, he broke down crying and couldn't believe they were standing in front of him.
"He was crying so loud people in the airport were turning heads to see what was going on.
"Little did they know this was the first encounter in 23 years.
"The message I have to those who watched this video is to always appreciate your loved ones.
"For anyone, whoever might be going through the process of getting their grandparents visas, never give up and have faith things will work out."
Story courtesy of T&T Creative Media