A bride who planned to surprise her cancer-battling mom in hospital on her wedding day got a tear-filled surprise of her own when she opened the door while getting ready to find her mom looking back at her.
Rebecca Tees' mom, Janice, 63, had been receiving care since August, after doctors discovered a large cancerous mass in her left leg, which expanded and resulted in further complications.
Due to this condition, doctors informed Rebecca, from Delco, Pennsylvania, it was unlikely her mom would be able to attend her big day, on November 12.
Knowing how devastated Janice had been to even miss the rehearsal dinner, Rebecca planned to get ready with her maid of honor, before heading to hospital with her bridesmaids to surprise her mom.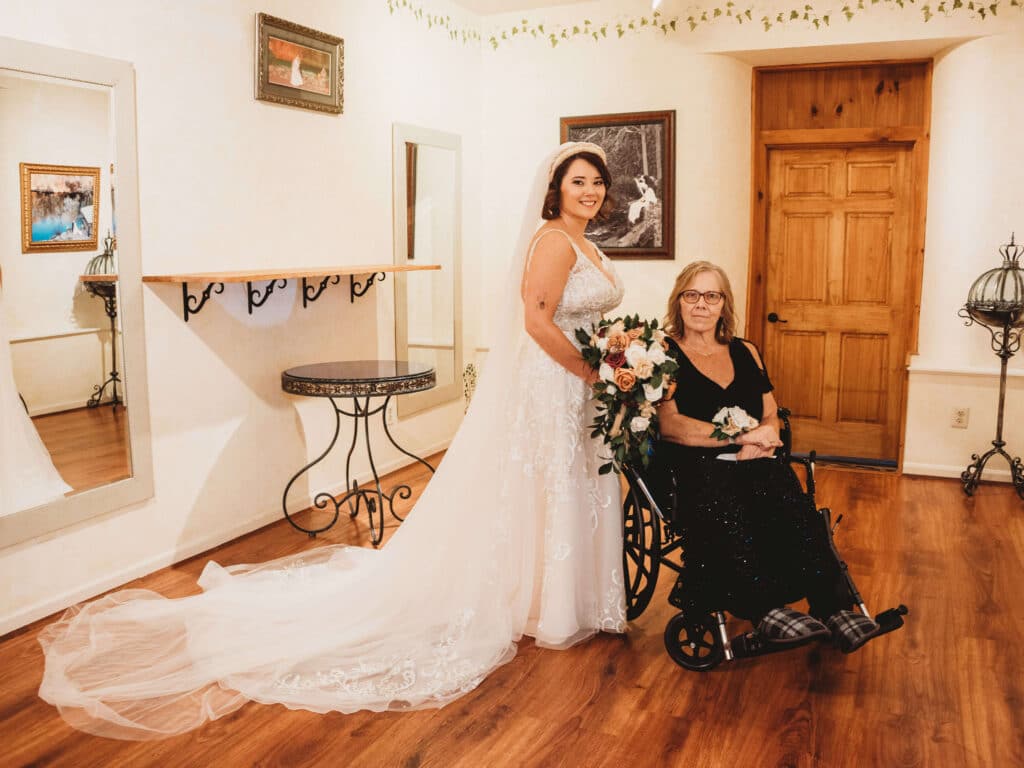 RELATED: Bride Surprises Husband Whose Family Is Deaf By Signing Wedding Vows
But as she readied her wedding dress, Rebecca heard a knock on the door, and after she opened it, she saw a familiar face looking back at her.
Janice, instead, had planned her own surprise with Rebecca's brother, and as soon as she saw her daughter in her wedding dress, she immediately started crying happy tears.
Rebecca said it was the first time in her life that she had been truly surprised – even swearing, which she says she never does.
The bride then headed to her mom, who was in a wheelchair, for a loving embrace, which was captured on video.
The moment received many loving messages online, and after the surprise, Janice was able to build up a little strength to attend the wedding itself.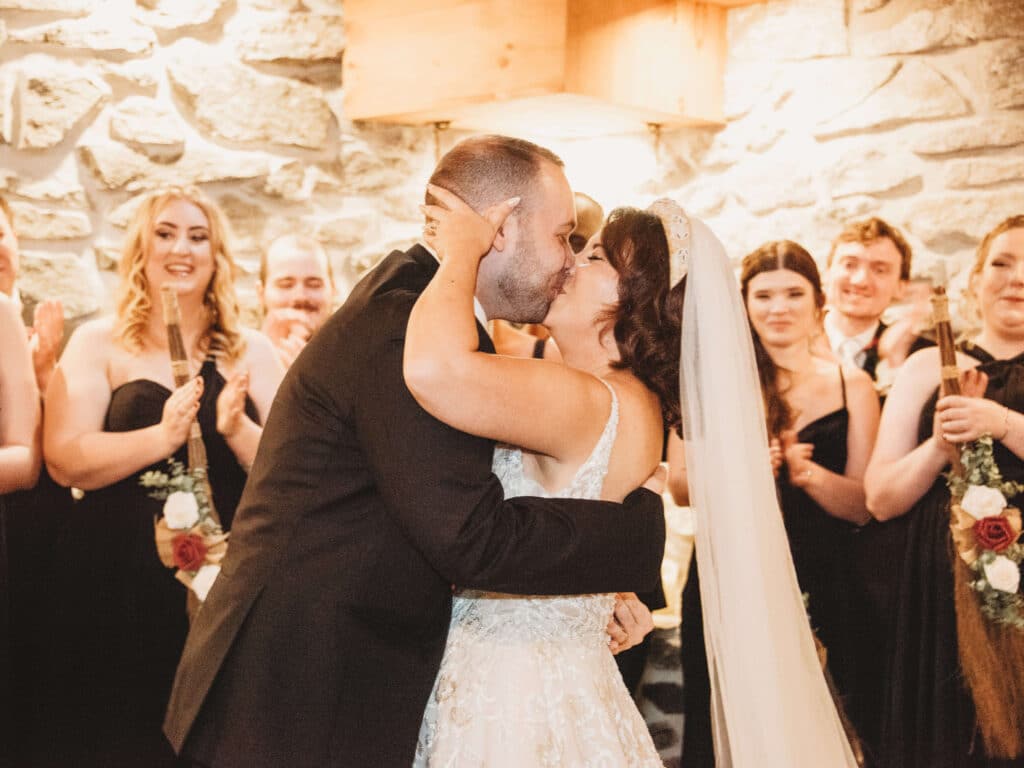 RELATED: Determined Dad Leaves Hospital Early To Surprise Daughter On Wedding Day And Walk Her Down Aisle
Rebecca said: "I was not prepared to open the door to see my mom – that is the only time in my life I have ever truly been surprised, shocked and speechless all at once.
"That moment made all the hardship of the past couple of weeks worth it.
"We don't cry as a family, but in that moment, there was a good amount of water works from everyone.
"I was so surprised to find out that some family – and my now husband – were in on it, and even some family didn't find out until five minutes before surprising me.
"Getting the biopsy results is just the beginning of this journey, and for me the video is a reminder of my mom's perseverance that she can really get through any challenge she faces ahead.
"Experiencing that moment and seeing the video made this truly a cherished memory for mom and me.
"Do you know of anyone who has gotten a massive blood clot, had surgery to remove it, get a biopsy, have hardcore physical and occupational therapy within a few days and go to a wedding?
"She may be a one and only. I'm happy to be able to call her my mom."
Story via T&T Creative Media