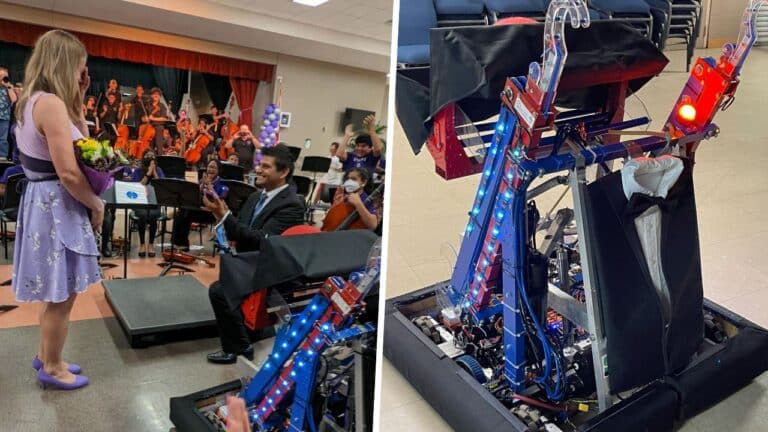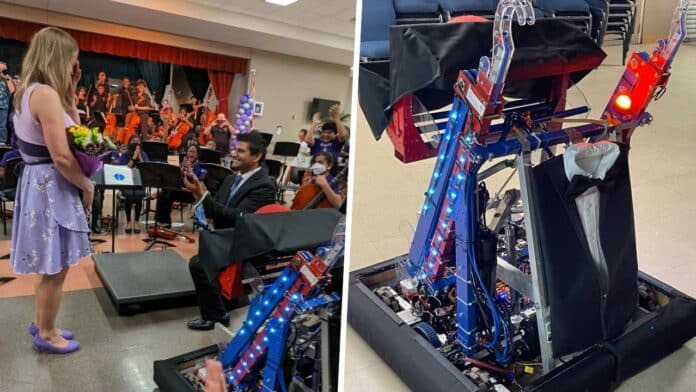 An orchestra director was brought to tears of joy when her teacher boyfriend called on the help of his robotics students' creation for a surprise proposal.
Erin Davis, 37, stood in front of her orchestral group at the end of their performance, when she was suddenly approached by her boyfriend, Daniel Solomon, 33.
Daniel, who mentors a youth robotics team, MECO Robotics 8324, then called out his group's creation, Sprocket, which was wearing a tuxedo as it approached the couple on stage.
After an emotional speech from Daniel, the robot then turned around to reveal a ring box, which caused the youth orchestra to cheer as they realized what was about to take place.
Erin, meanwhile, put her hands to her face in shock, crying happy tears as Daniel popped the big question.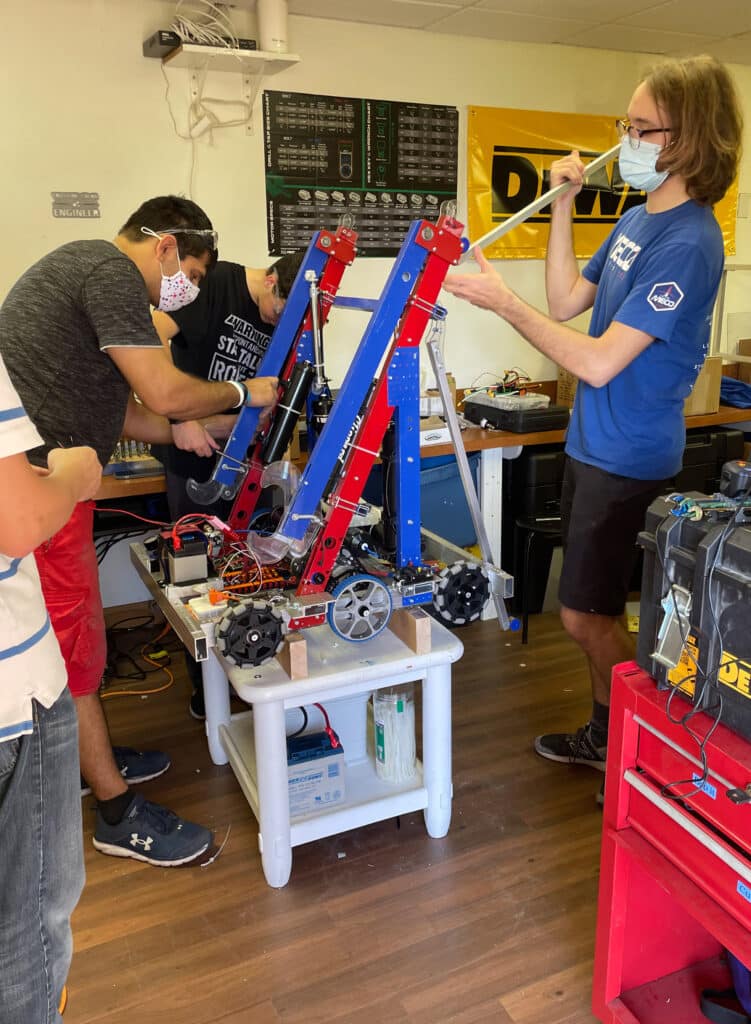 The moment took place during Erin's orchestra spring concert, on May 17, at Timber Springs Middle School in Orlando, Florida.
One of the students in Erin's orchestra, Nathaniel Foster, had approached Erin in December 2021, asking if Daniel would mentor his robotics team.
After Daniel – who has been heavily involved with FIRST Robotics since he himself was in middle school – had come on board, the team then worked on creating the Sprocket.
The team ended up competing in the semifinals in their first regional and finishing 16th out of 50-plus teams competing in the second regional.
Ahead of the orchestra's spring concert, Daniel told Nathaniel that he was planning to propose to Erin using Sprocket, and so the team worked on altering the logistics of the robot to make the occasion work.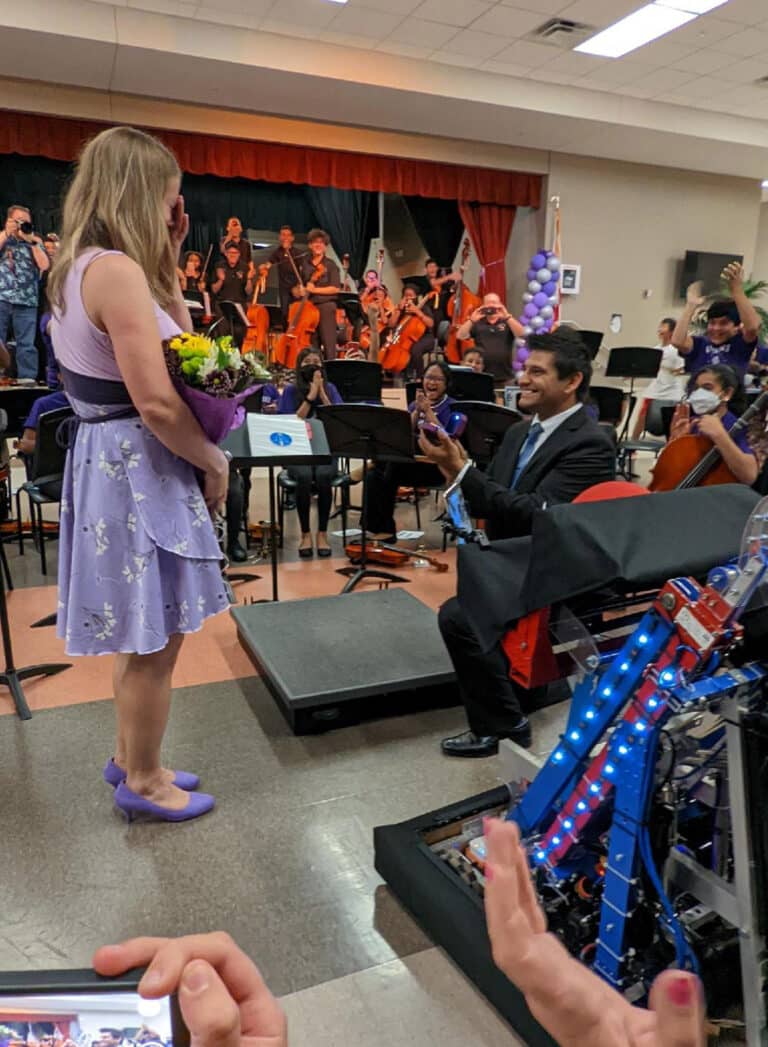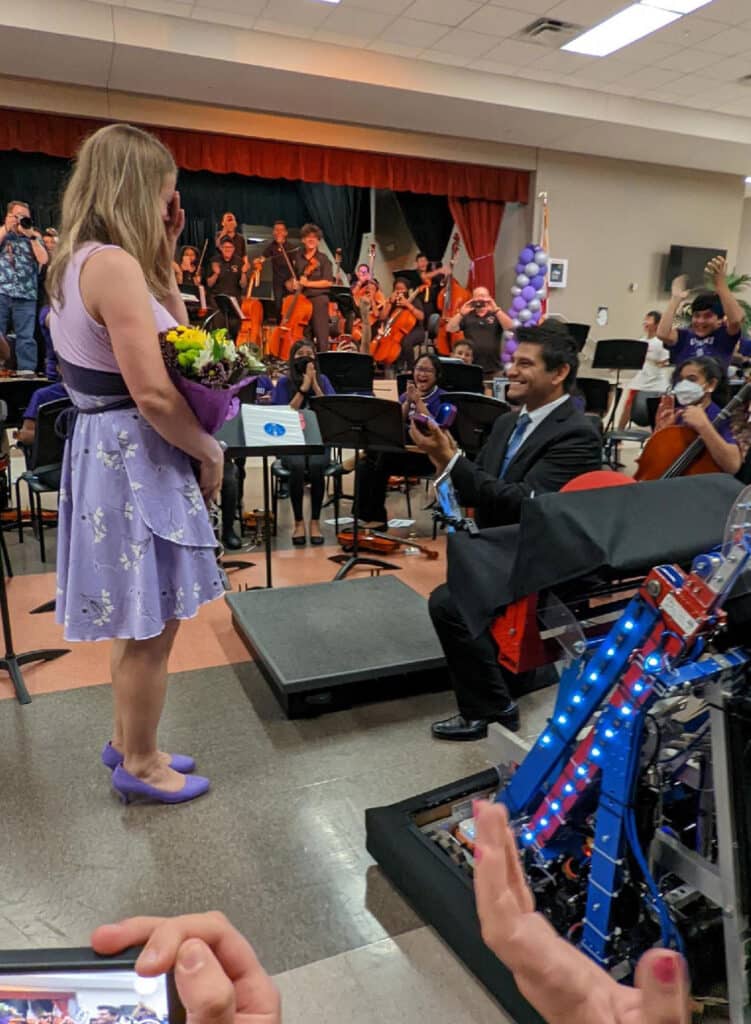 Erin said: "When I saw the ring box, I felt very overwhelmed and full of joy and full of emotions.
"My best friend was about to ask me the big question I was hoping one day he would ask.
"I remember thinking how this was a very Daniel thing to do: propose to me using a robot in front of all my kids and the audience.
"It was amazing – and my students went crazy. They were all for it!"
Story courtesy of T&T Creative Media.