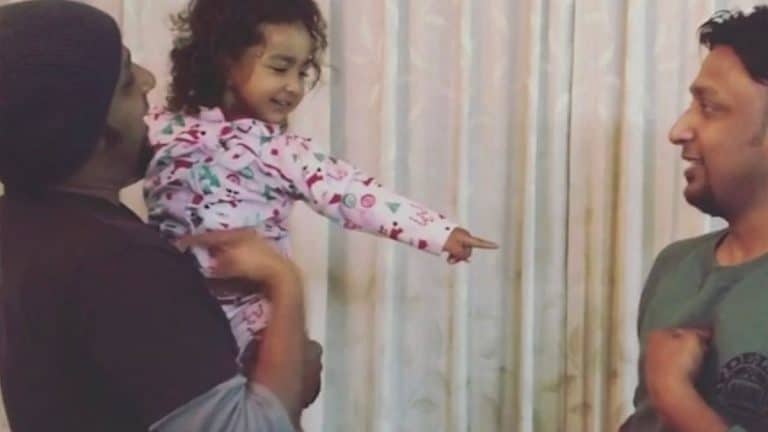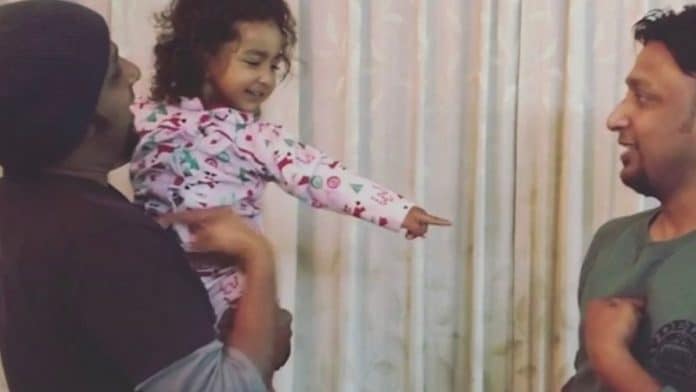 An adorable baby was left baffled after meeting her dad's identical twin for the first time – and couldn't tell who her daddy was.
Naira Jindal, aged two, travelled with her parents Rahul and Deepti from their home in Auckland, New Zealand, to visit family in Gurgaon, India.
It was the first time Naira had been to India and met her dad's brother, Rohit, sparking great confusion for the youngster when the pair stood side by side.
In the hilarious video, she can't decide which of the two men is her father – so happily reaches out to both of them in turn when they call themselves daddy.
At the start of the clip Naira is being held by her uncle Rohit, but thinks he is her dad Rahul. When asked who is daddy, she points at Rohit until Rahul says he is daddy and she motions to be held by her dad.
Locked in a cute confusion, she is happy to be passed between brothers as the rest of the family watch on and laugh each time she tries to work out who her dad is.
Dad Rahul said: "Naira lives in New Zealand so December (2017) was the first time she had been to visit her family in India.
"We were able to film her reaction when she met my twin for the first time – and she still calls him 'daddy' over Facetime now.
"When she is asked how many daddy's she has, she proudly replies 'two daddies'."