An aspiring artist surprised her 96-year-old grandfather with a portrait she painted of him while capturing his excitable reaction on camera.
Julia Gallarza Junca, from Girona, Spain, lived in a different country from her grandfather Joan Junca Marce, who resided in France, so the pair couldn't see each other as much as they liked.
But despite the separation, Joan inspired Julia to paint, insisting if the talented artist worked hard, she could dedicate herself to her craft.
Julia had always wanted to paint her grandfather, but she revealed that being a perfectionist, she never saw herself capable.
Until one day, she thought she had to try, since Joan was aging, and she didn't want to be too late to show him her work due to what she described as her 'insecurities'.
After finishing the oil painting, she introduced it to a proud Joan, who immediately after the video went to look for a place in the house to hang the painting so she could always see it.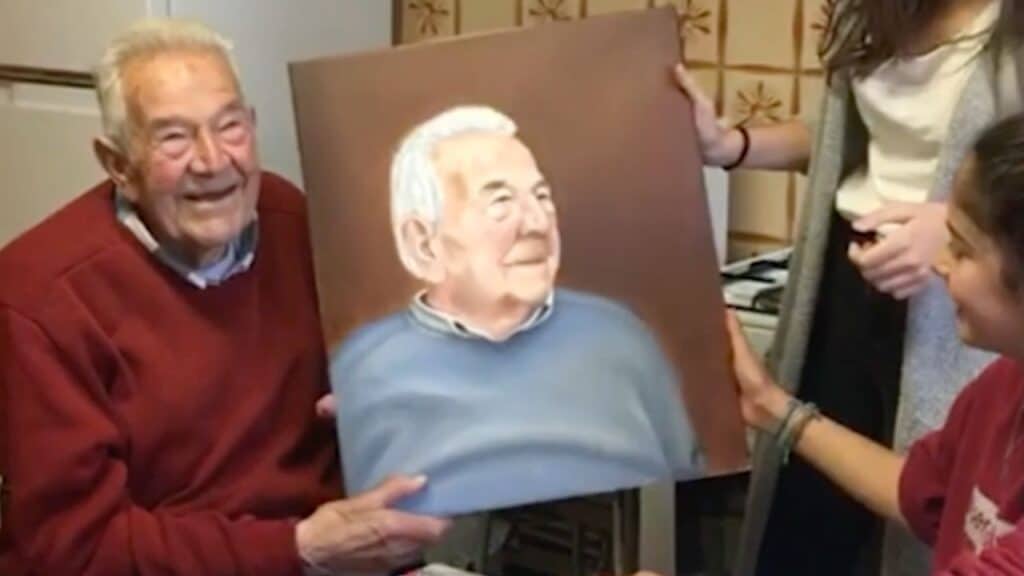 RELATED: Radiation Runway: Artist Battling Cancer Crafts Hospital Gown Into Fashionable Dresses
Julia said: "In the video, you can see he is very excited – my grandfather always inspired me a lot to paint.
"He was very happy to do it surrounded by his granddaughters, and after the video, he looked for a place in the house to hang the painting and always be able to see it.
"My grandfather died just over a year ago but I saw the video in the gallery and I thought it was so beautiful that I wanted to share it.
"He had no idea I was painting him! I hoped he liked it and felt super proud of it.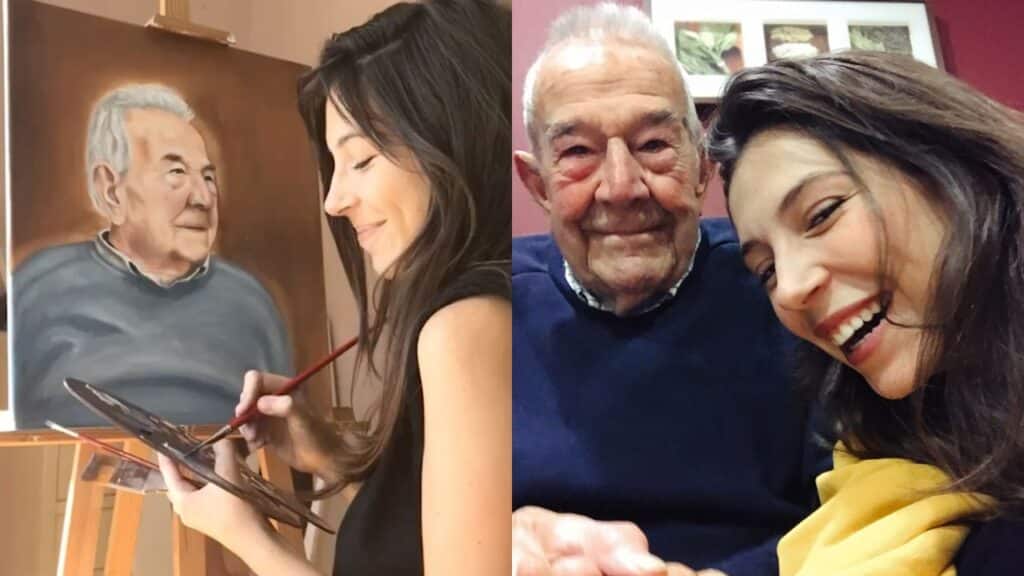 RELATED: Artists Creates Stunning Mosaics Out Of Magazines Her Grandfather Bought Her As A Child – Then Presents Him With The Artworks
"The memories you create with your grandparents never leave your heart.
"It's so important to make the most of all the time we have with them.
"Life is short, unpredictable and wonderful, so we must take advantage of it – and above all, don't let our fears stop us from doing things."