An Apache pilot mom listens as her son wishes for her to come home – before she steps out to surprise him after returning from Afghanistan.

Chief Warrant Officer 3 Denise Sanders hadn't seen son Aiden since November, so couldn't wait to surprise him after returning from deployment.

Aiden and the other kindergartners gathered in their school cafeteria at lunchtime, after the teachers set up an awards ceremony.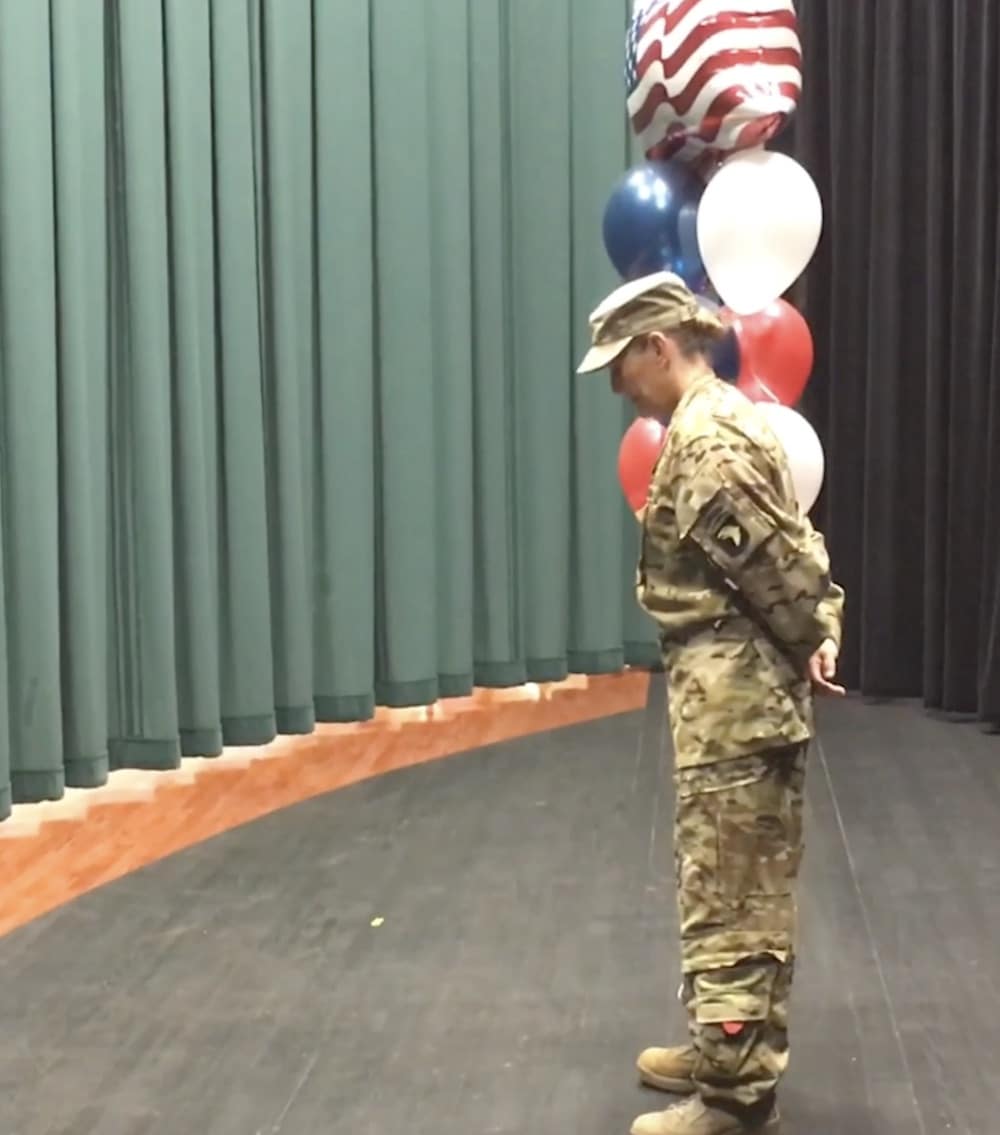 One of the teachers at the school in Spring, Texas, invites Aiden up on stage to applause for his work before asking him what his one wish would be.

He announces he wants his mom to come home, without having a clue she is actually hiding on-stage behind a curtain listening to his every wish.

The sweet words make Officer Sanders emotional, but she doesn't have to wait much longer before the curtain is pulled back and the pair are reunited.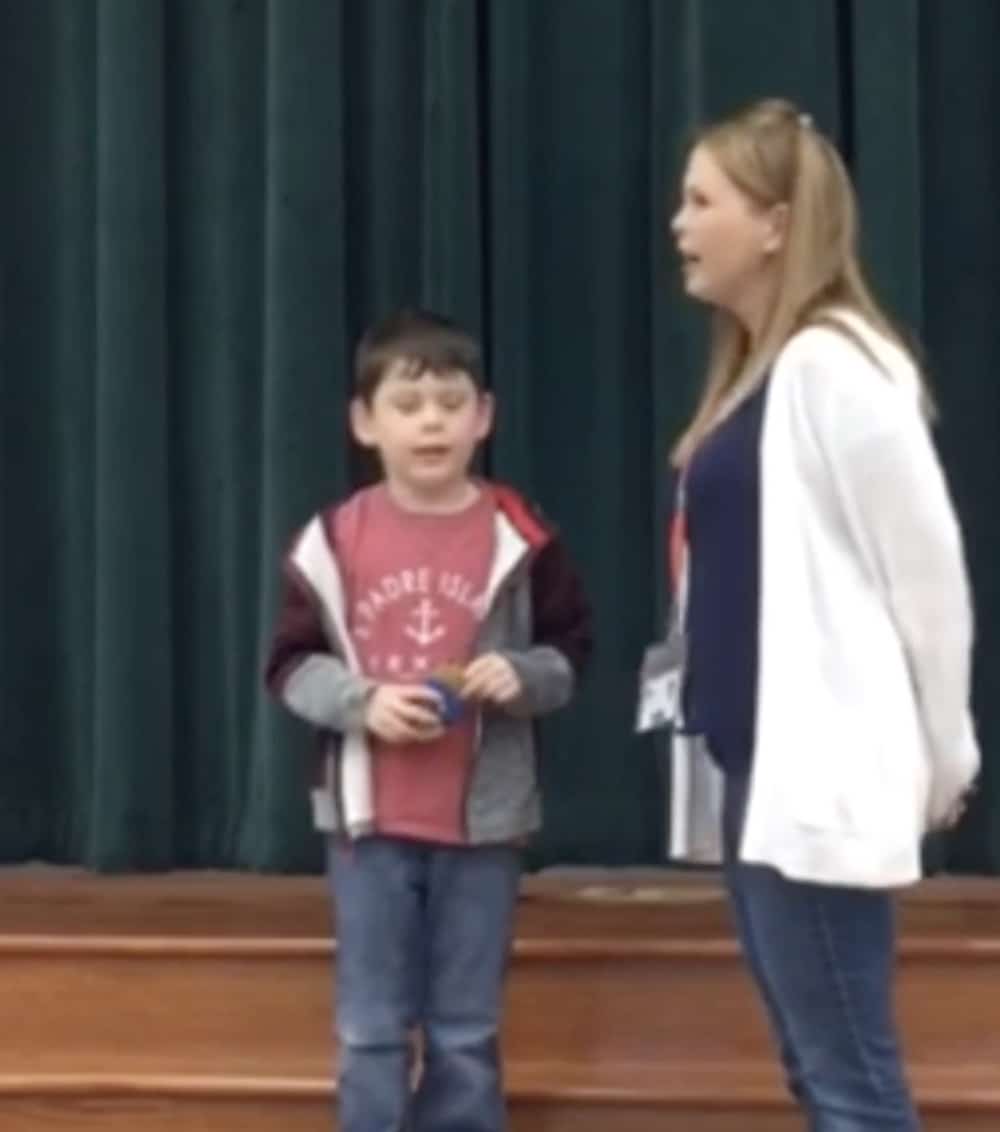 Aiden freezes on the spot for a second completely stunned, before running into his mom's arms for a long hug.

Officer Sanders said: "It's hard being in the military and being away from him so long.

"But seeing his face after the curtain opening I couldn't breathe – I was so excited, just awesome.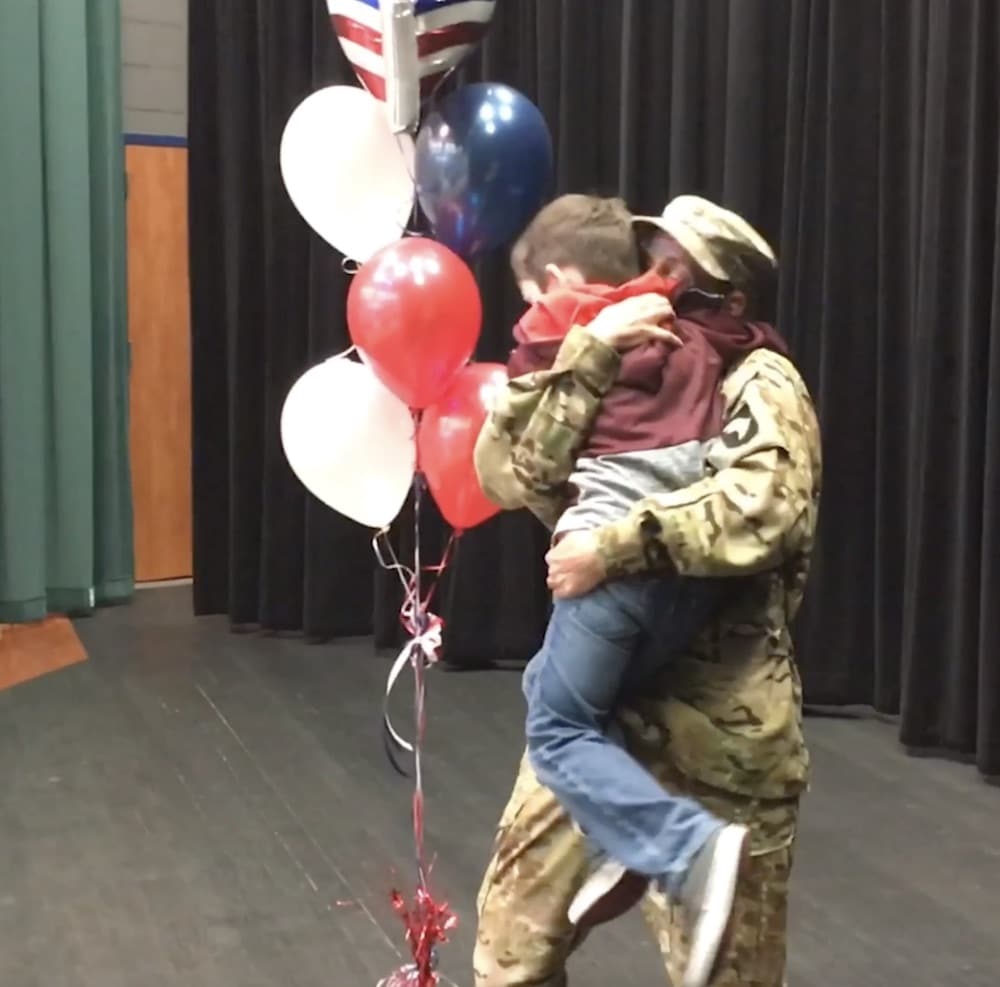 "Aiden got checked out of school early so we could spend some much-deserved time together over the weekend and spring break."

The sweet moment was filmed by Shara Cote, originally from Somerset, UK but now living in Texas, on February 28 2019.
Story courtesy of T&T Creative Media.