A man was brought to tears at the U.S.-Mexico border wall when his wife surprised him with his grandmother and father, who he had not seen in 12 years.
Bryan, 24, from New Jersey, thought he was heading to the wall for a photo shoot with his wife, Julia, a makeup artist.
When they reached, though, Bryan immediately welled up when he saw the faces staring back at him, initially trying to touch his father's fingers through small gaps in the fencing, before moving to a different part of the wall and hugging him and his grandma through the railings.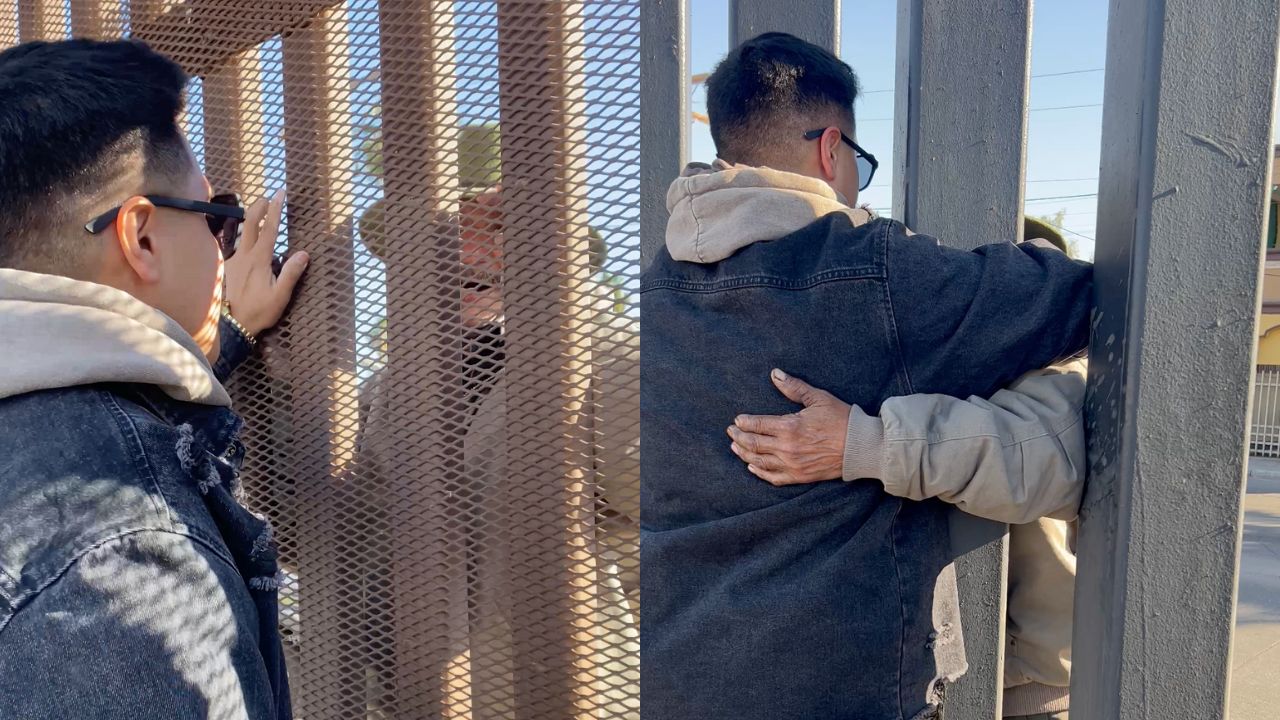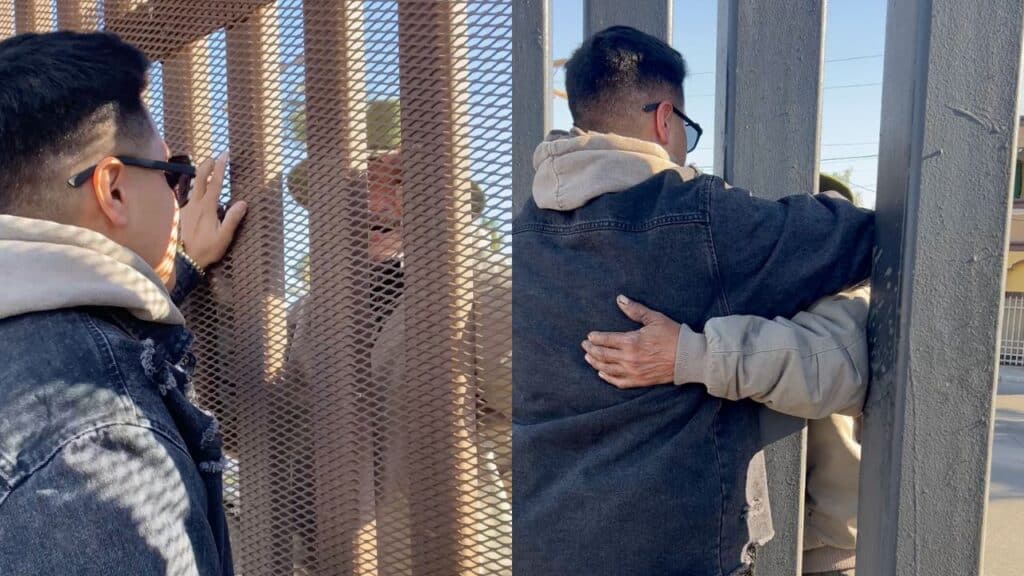 RELATED: Mom Who Rarely Sees Daughter Due to Living Across Border Surprises Her for Birthday
Bryan was brought to the United States when he was just two, with his family entering legally on a visa but then overstaying.
All of Bryan's childhood memories were in the U.S., Julia, 21, said, but when he was 12 his father was deported, and he wasn't given a chance to say goodbye.
Thanks to the immigration policy of Deferred Action for Childhood Arrivals (DACA), Bryan was able to stay in the United States, grouped with hundreds of thousands of others known as Dreamers, who are able to seek a pathway to citizenship, drive and get jobs.
In his adult years, Bryan decided that he was going to pursue his green card, which would allow him to travel back to Mexico, where his family are from, and then re-enter the United States legally.
He and Julia made a pact to visit as many states in America as possible, and for their latest trip they had selected the state of Arizona.
They landed in Phoenix, but earlier Julia had told Bryan she had planned a photo shoot at Glamis Sands, in California, roughly a four-hour drive from the airport, and around 45 minutes from the border.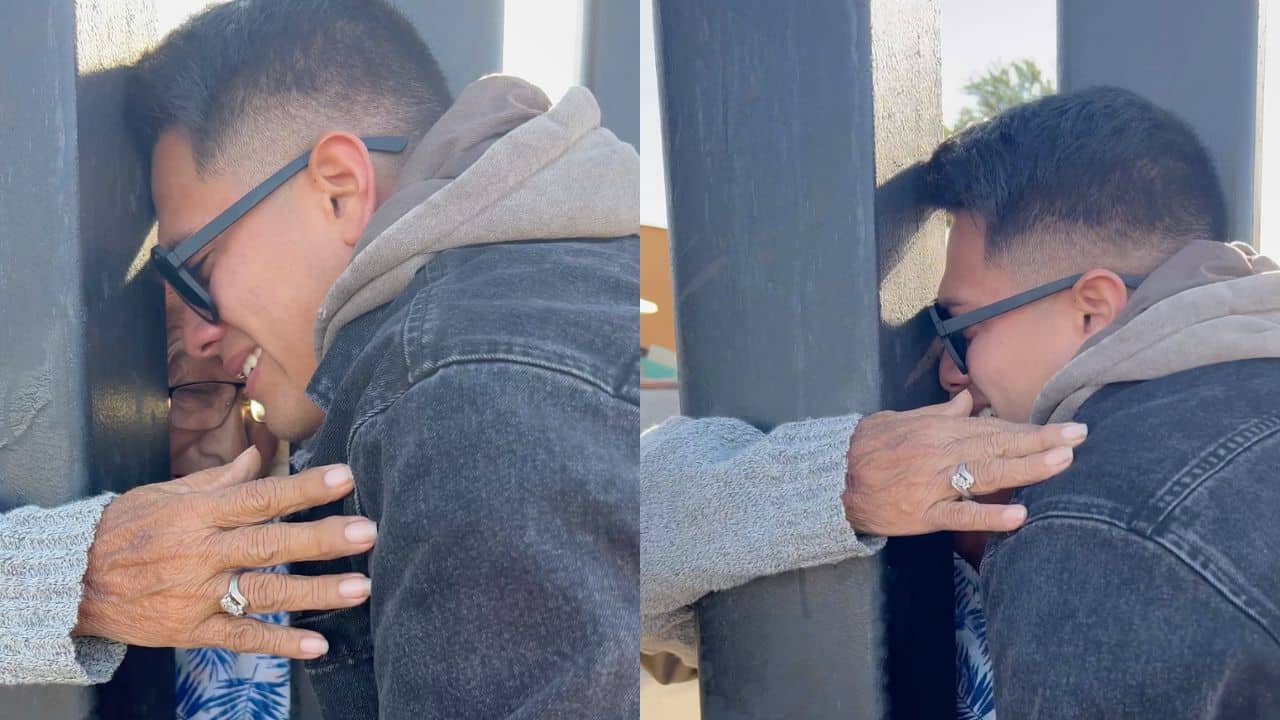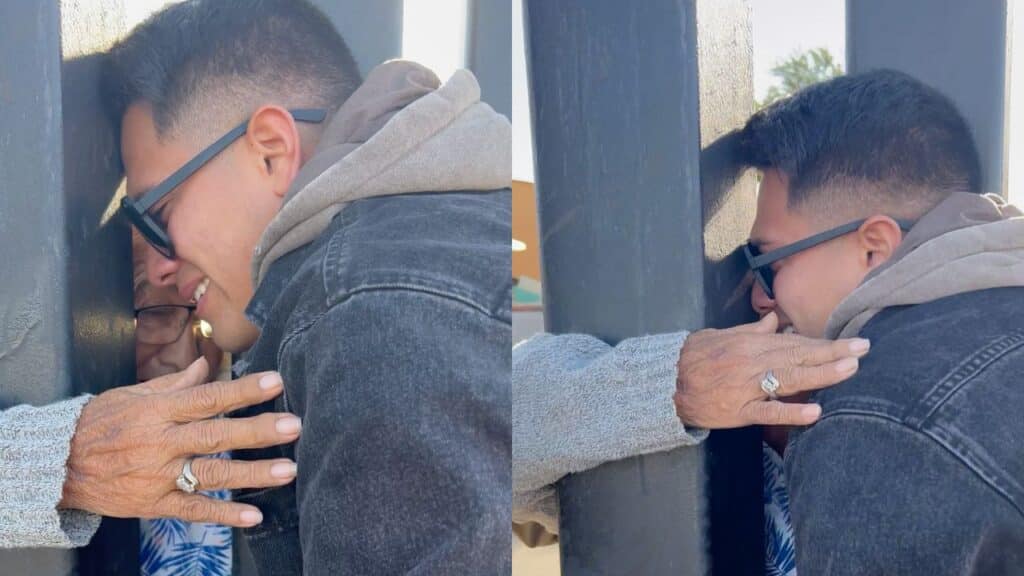 RELATED: Man Reunited With Sister He Hasn't Seen In 25 Years
Secretly, though, Julia had texted Bryan's father, Miguel, 56, who made the six-hour journey to the border from his home in Mexico, along with Bryan's grandma, Olga, 81.
He was told that they were meeting the photographer across the street from the border, and when Bryan was then given the news and tried to find a spot to finally make contact with his family members, Julia captured his tearful reaction on video.
She said: "My heart broke – a lot of times we take for granted the fact we can hold our loved ones close.
"Bryan is the most caring, loving, genuine person you will ever meet, and seeing his reaction I felt every emotion he had: the pain, the anger, the helplessness.
"I can't imagine living without my dad for almost half my life, especially since it's not like he passed away, he's right there, you just can't see him.
"He is one of the strongest people I know, and if you just met him, you would never know he has gone through so much.
"Some people will never understand the strength it takes for a parent to leave everything and everyone they know behind at the small chance their child has a better life here.
"We take so much for granted, even the small things like being able to see our children and parents.
"Hug your loved ones, because one day you'll wish you could more than anything in this world."