A veteran Marine who has been suffering from mental health issues was given a huge boost when his colleague from 19 years ago surprised him as his restaurant server.
Bobby Sutcliffe, 56, from Boise, Idaho, did not initially recognize the mask-wearing man who placed two glasses of water onto his table at a local restaurant.
But having looked back down at the table, Bobby noticed the server was not moving, and as soon as he gazed back up and made eye contact, he clocked it.
There, Phil Thome, 45, Bobby's colleague from a special forces group called 1st Force Reconnaissance Company, pulled down his mask and the pair finally embraced.
Bobby had been suffering from Traumatic Brain Injury (TBI), PTSD, Major Depression and anxiety, which resulted in him attempting to take his own life in December of 2019.
While he was in a VA Hospital, Bobby's former Marine pals caught wind of his troubles and began speaking to him over the phone to boost his spirits.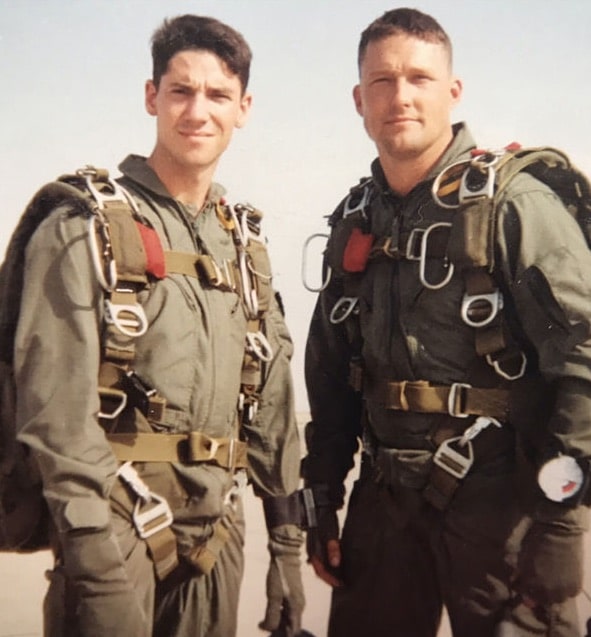 Most of these men Bobby had not spoken to since 2001, when he left his recon team after six years together.
Due to a parachute accident and other head injuries, Bobby's career was cut short and he was honorably discharged after eight years of service as a staff sergeant.
With the recon team, Bobby was the point man, navigator, and breaching expert of the five-man group, which conducted amphibious, deep ground, and surveillance to report the battlefield for the commanding officers.
He and the others used skydiving, scuba, assault dune buggy, and helicopters for all insertions in their missions together.
Through speaking to his "brothers" from their Marine days, Bobby said he realized that each was experiencing their own invisible wounds.
Ahead of the surprise and throughout the coronavirus pandemic, Bobby said he was feeling "depressed, unmotivated, out of touch of reality, and wanting to isolate."
And so when it was safe to do so, Phil arranged the August 7 surprise with the help of Bobby's wife, Terri, and his boss.
Bobby was told by his boss that he was being taken out for lunch, which made him joke that he must have won Employee Of The Month.
But the former Marine never expected the true surprise that was awaiting him.
RELATED: Marine Returns From Middle East Deployment To Surprise Girlfriend At Prom Dress Fitting
Bobby said: "There were all the feels – a flood of happiness that only a recon teammate can feel.
"A flood of memories and times in just a few seconds.
"I just wanted to hold him and not let go.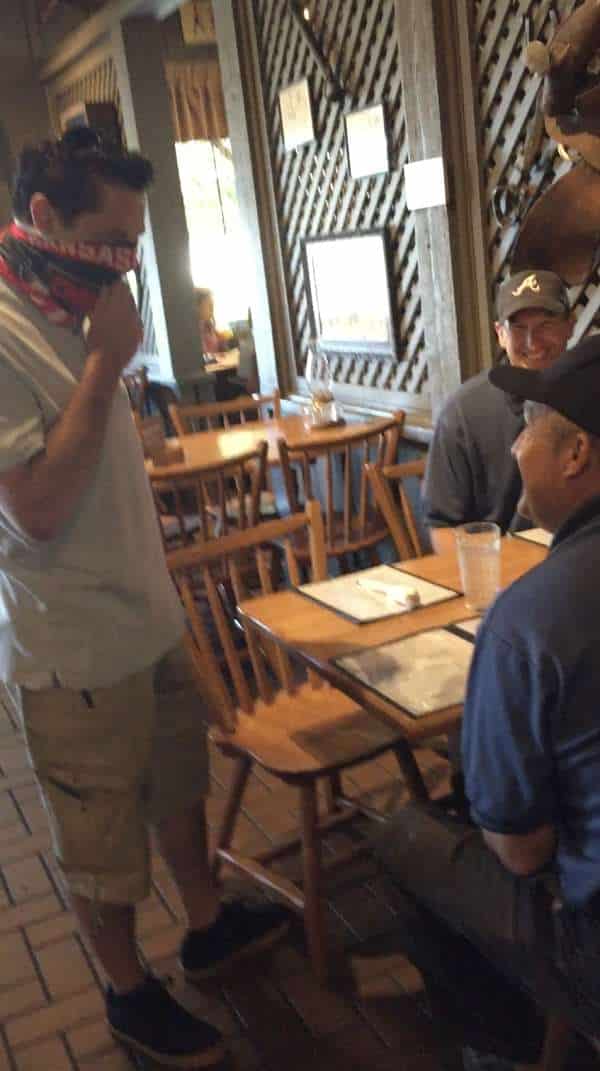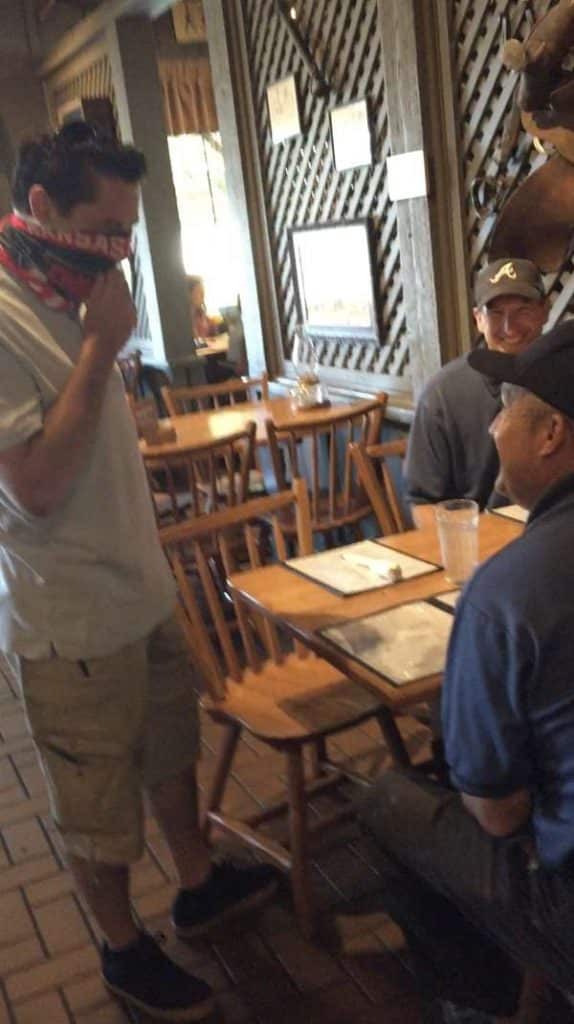 "Phil started a text strand for all of us to support each other and check in.
"It is an amazing platform for emotional support, and staying connected. "Huge eye opener that every one of my brothers are dealing with their own invisible wounds."
Story courtesy of T&T Creative Media