A football-playing teenager gave his "best friend" little sister a surprise she will never forget, when he emerged from the crowd at his football game to ask her to homecoming.
Freshman Grace Alexander, 15, did not have a date to Dayton Christian School's homecoming and had never been to a school dance, as her special needs have made it difficult for her to make friends, her family said.
But during her time in the school in Miamisburg, Ohio, Grace has always been able to rely on the support of her older brother, Luke, 18, who would often upload loving videos to social media of the pair playing together, singing in his car, and enjoying hanging out.
On October 18, with the crowd gathered at the school's homecoming game, a group of students who Luke had previously spoken to assembled on the side of the field.
The whole school was in on the surprise, he said, and as Grace made her way to the side of the field, four students held up a sign reading "HOCO", for homecoming.
Then, from behind them, Luke emerged to give his younger sister a warm embrace.
Luke said that because Grace had never had the chance to attend a dance because of her special needs, he wanted to give her that opportunity.
The pair spent the evening dancing away and having fun, he said.
RELATED: Heart-warming Moment 7th Grader Asks School Friend To Homecoming Dance Who Survived Near-Fatal Accident
Luke added: "When I saw that she didn't have a date to homecoming while everyone else did, I didn't want her to think she is any different than the next person because, if anything, I think she's better than most people.
"She wasn't expecting it at all, and this was her freshman year, so she had not gotten the opportunity to experience what a dance was like.
"I got signs made and the whole school was in on it – I was super excited when everyone crowded around to watch due to the anticipation throughout the week.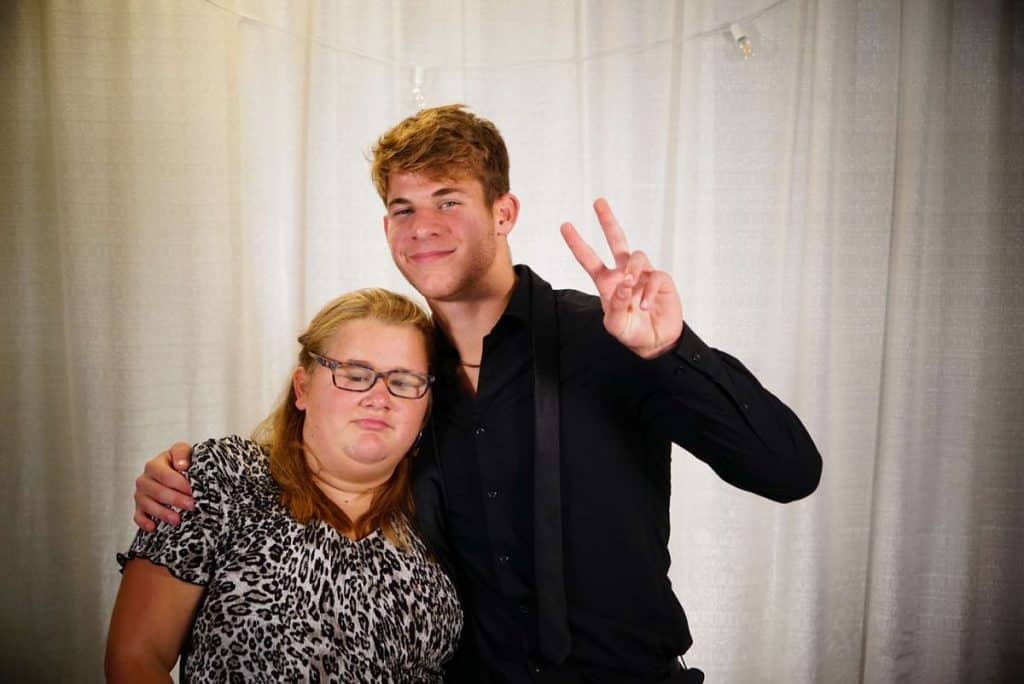 "When I asked her, she ran over to hug me.
"I would not trade anything in the world other than to make my sister smile like that.
"It doesn't take my sister a lot to be happy, but I felt like that made her the happiest I've ever seen her.
"If I had to give out a message I would say, treat everyone the way you would want to be treated and look at every day as an opportunity to make someone's day and make them smile.
"You never know what someone is going through or if they need you just to be there for them."
Story courtesy of T&T Creative Media